Did you know that Spotify automatically creates a playlist and places similar songs in your music queue? This is a feature loved by millions of users, but there are also people who prefer to turn this feature off. If you are one of the people who prefer not to. Let's read what a queue in Spotify is and how to clear it!
Also Read: How To Fix Spotify Error Code 73
Queues in Spotify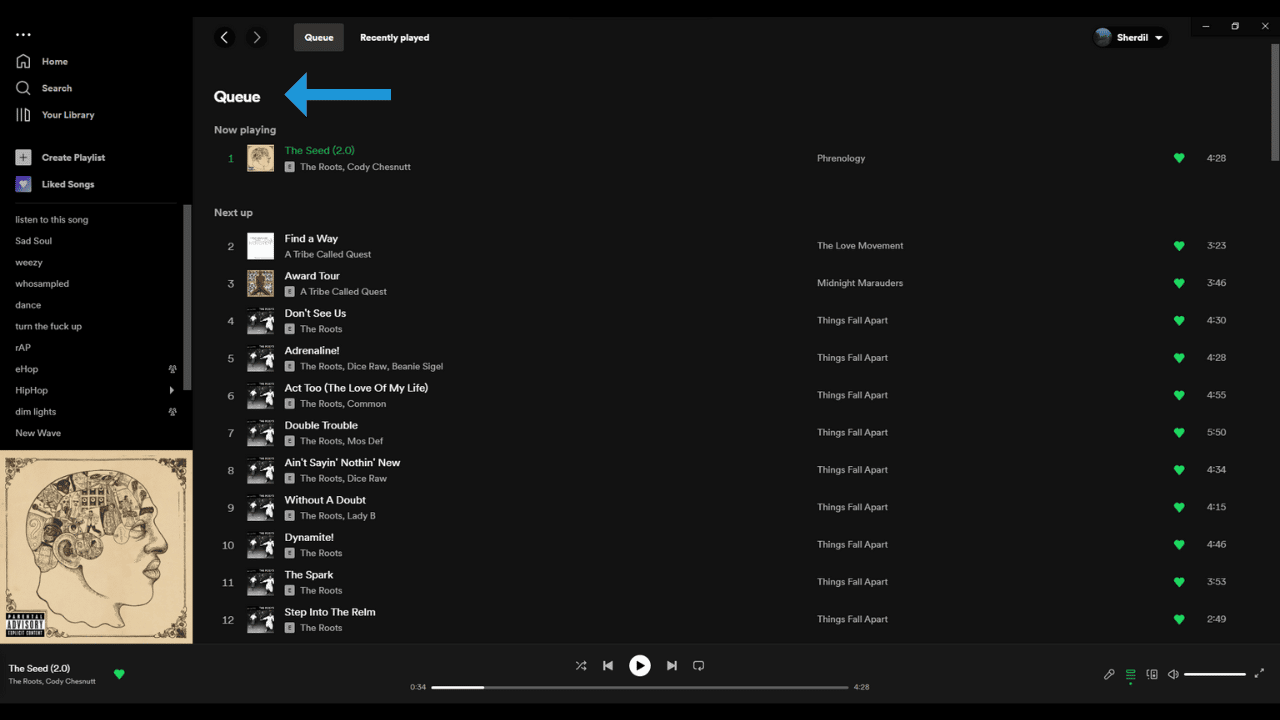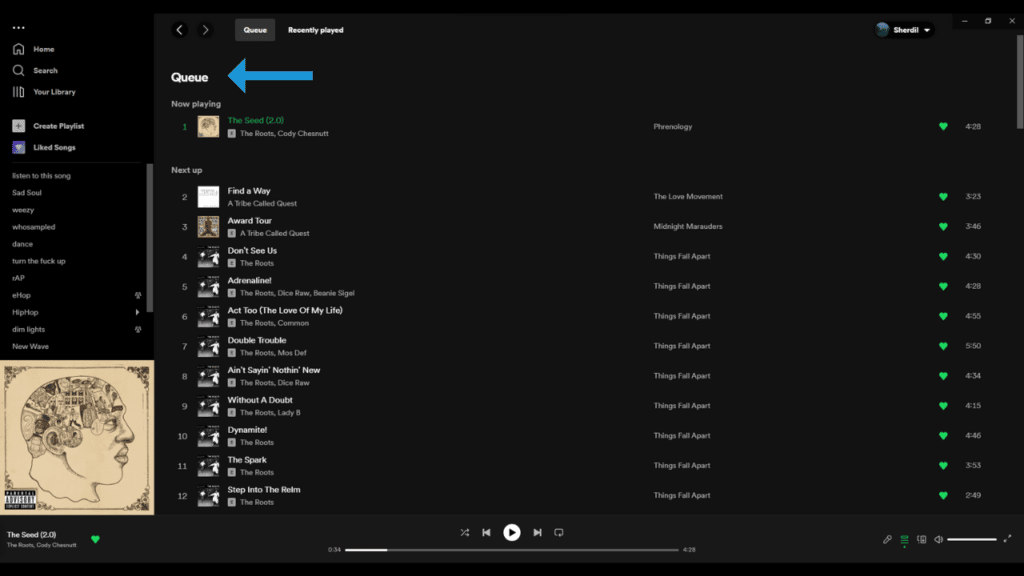 A queue refers to an order or a list in which music is to be played. In Spotify, a queue starts from any song that is played in a playlist. You can add songs to a queue, change the order of the songs, removes songs from the queue, and much more. Spotify also adds songs to your queue after your playlist ends so that the music never stops.
While many people love this feature, there are a handful of people who have different preferences. If you are one of them, here are ways you can clear a queue in Spotify:
Clearing Queues in Spotify
In this article, we are going to talk about clearing a queue in Spotify. You can do this in more than just one way. You can remove each song from a queue individually by manually removing each song from the current queue, clear an entire queue altogether by changing the repeat option, or never form a queue by listening to songs as singles where the playlist only contains one song. Here's how to do it:
Clearing an Entire Queue
Queues are essentially playlists. If you are listening to an album or a created playlist without the option to repeal all, the queue formed will not only contain music from that playlist but music similar to that you had been listening to. You can clear your current playing queue by selecting the repeat one option. This will clear the queue and only play the song that is currently playing. Here's a short step-by-step guide on how to do it: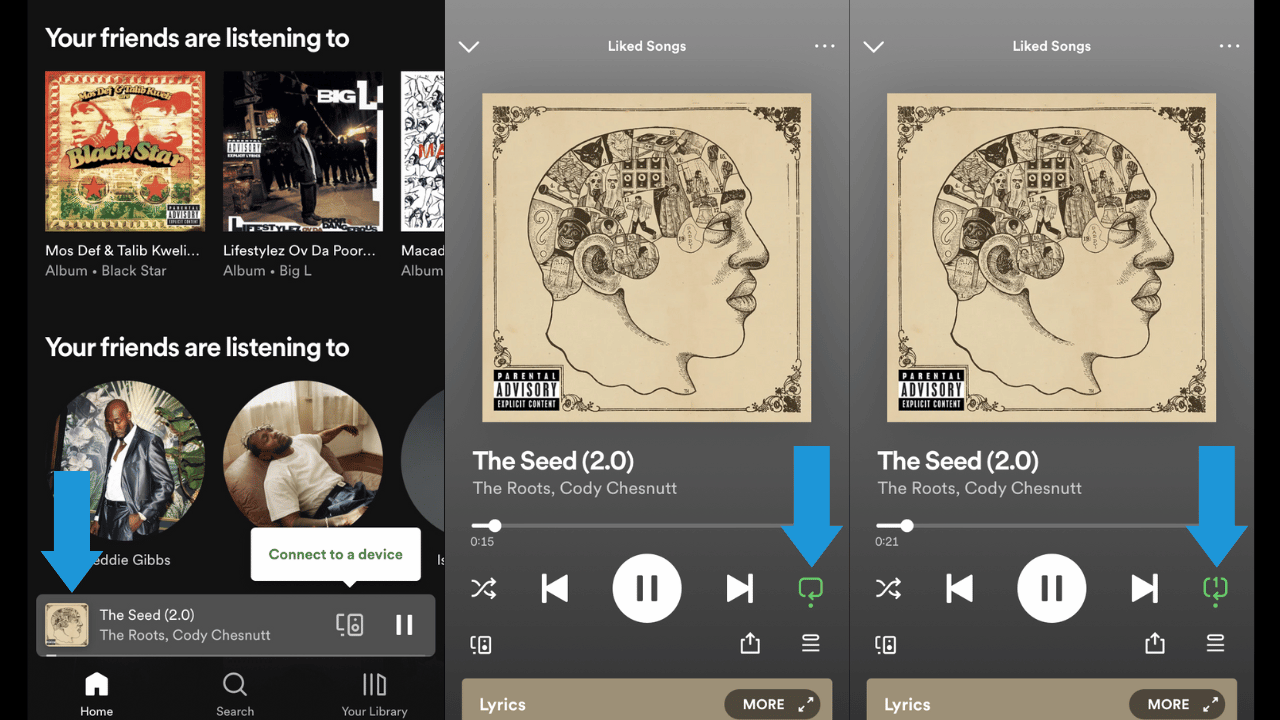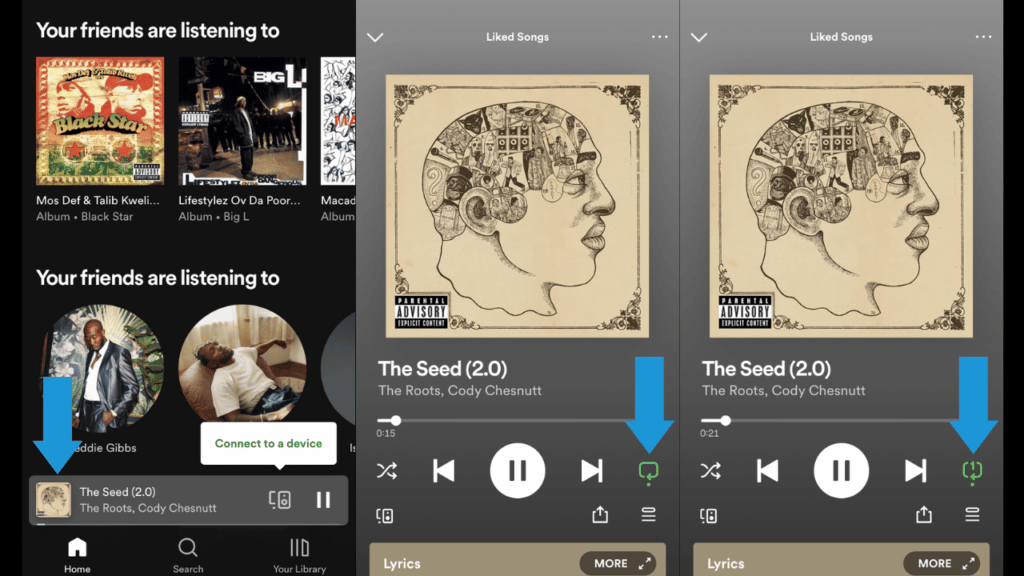 Open Spotify.
If you're on mobile, open the Now Playing Bar.
Click on the Repeat button on the bottom left.
Cycle through the options until you reach the repeat one.
Clearing Queue Song By Song
In Spotify, unless you are listening to music on shuffle, all of your music is played in order. You can change the order of songs from the list by pressing the queue button and dragging the songs, changing their order. Did you know that you can also remove songs from the queue list individually? That's right, you can remove each song individually from a queue by pressing the three dots and removing it. Here's a step-by-step guide on how to do it:
On Desktop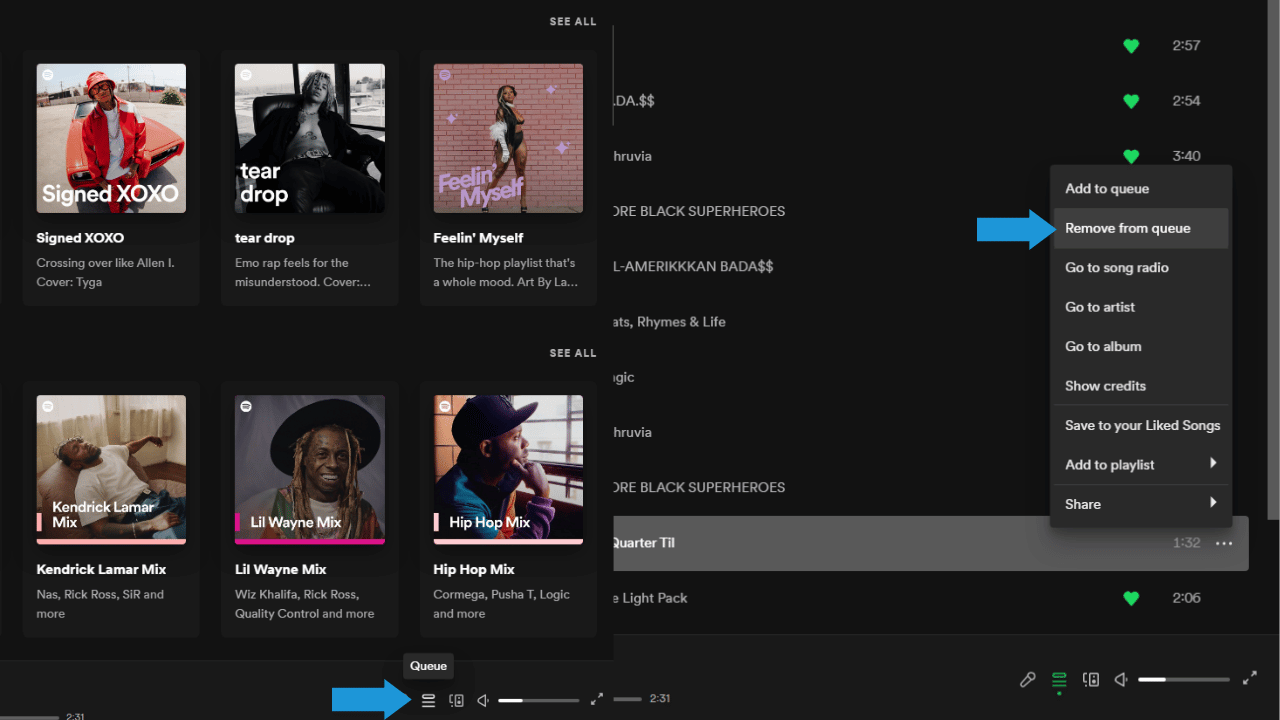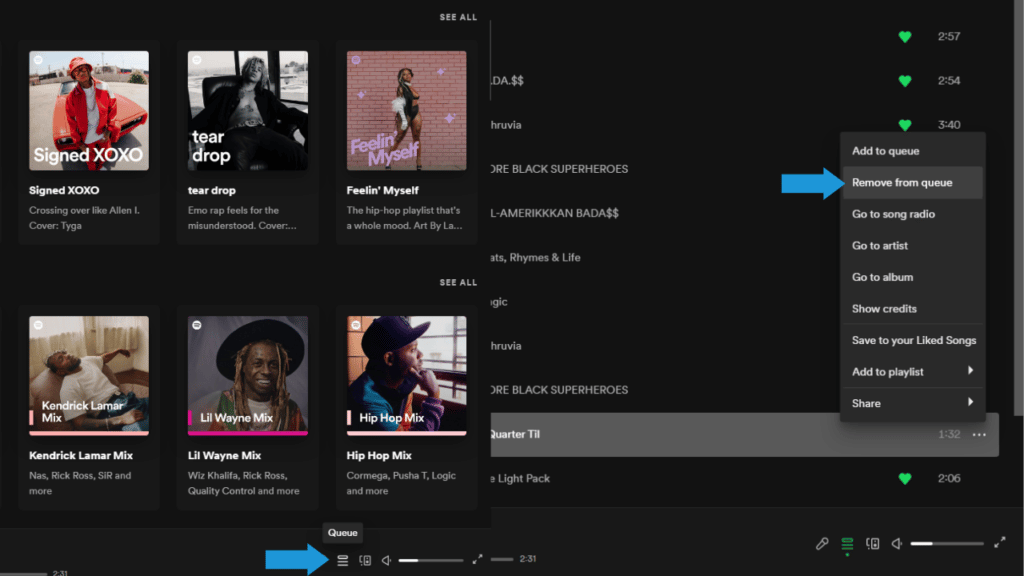 First, Open Spotify.
Click on the Queue button at the bottom right.
Hover over any song you want to remove and click on the three dots.
Finally, Click on Remove from queue.
On Mobile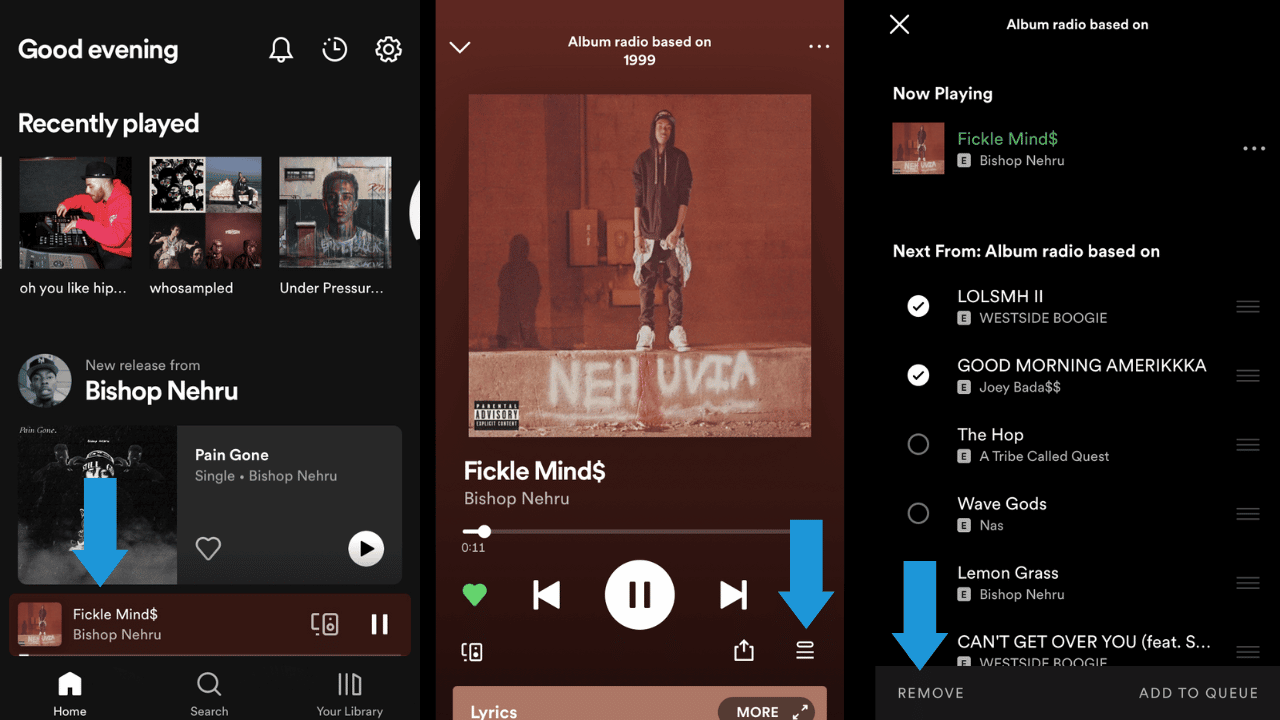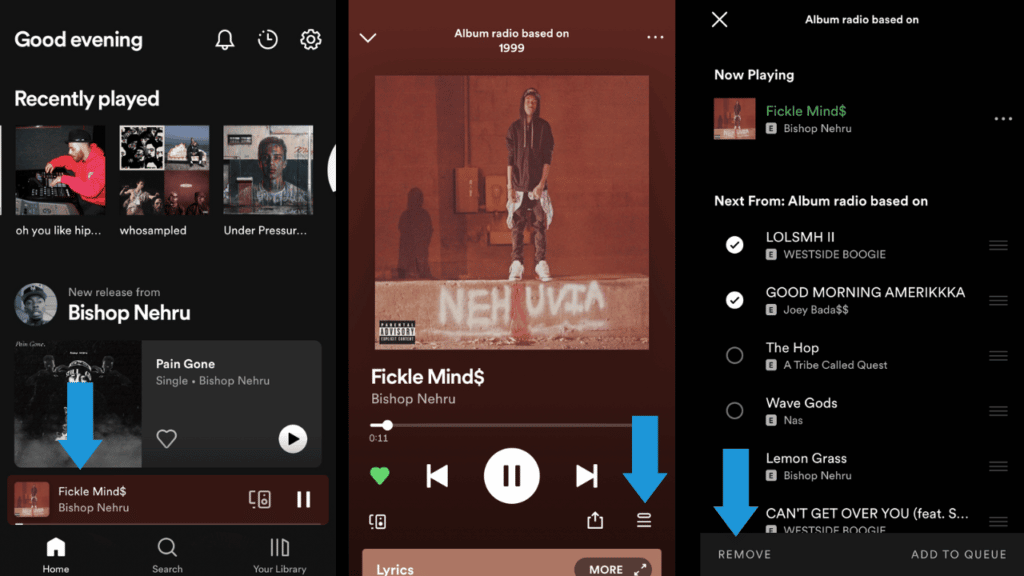 Firstly Open Spotify.
Open the Now Playing Bar at the bottom.
Tap the Queue button on the bottom right.
Select the song or songs that you want to remove by tapping the circles next to them.
Lastly, select Remove from the bottom left.