We have talked about xCloud extensively in the past, and as Microsoft is finishing up on perfecting the current build of xCloud, you can have an early go at the xCloud app early by gaming the system and with the help of a Reddit user. We will walk you through on how to download xCloud app on Windows 10 easily.
Here's your guide on how to Download xCloud app on Windows 10
If you're looking for a way to test out the xCloud app on Windows 10, you can do it by downloading the app from the Microsoft Store via an unorthodox method.
Keep in mind that you will need an active subscription to Game Pass Ultimate to access the feature, and the app only works with controller currently with no support for Keyboard/Mouse added yet. You will also need an XBox One or Xbox Series console.
This is all in early Beta right now, so there are going to be some bugs and glitches but otherwise it should serve its purpose.
Thank you to reddit user minmoose13 for this guide.
To start, head on over to this site. and put the address (copy/paste the whole address bar) from here in the box.
Next, download the highlighted package in the list below (the one that ends with .appxbundle):
Download and install the application as normal. You will soon be prompted to sign in, login with your credentials.
When you're done, you will see a screen like this:
Click on the top-right, on your portrait.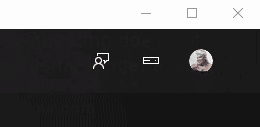 In offering ID, enter xgpubeta and click on close.
Click on the three lines at the top-left of the app as shown: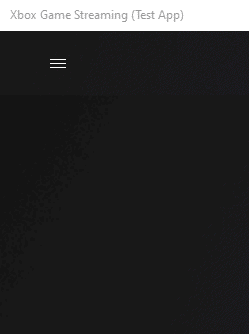 From here, select Project xCloud and you will be good to go!
Keep in mind that this is all experimental. So be patient with the program.