The Apple Watch is one of Apple's best-selling products, alongside the AirPods. You would typically find it on a wrist, but what if you had to charge it or, due to any other reason, you had taken yours off and left it somewhere? It is not a cheap gadget by any means, so if you lose yours, you'll be looking everywhere for it. Apple has made finding the Apple Watch convenient so users can easily find it back upon losing it.
Don't panic because, in this article, we will show you how to find your Apple Watch if you have misplaced or lost it.
Finding Apple Watch
Losing an Apple Watch is an often occurrence. Whether you forget it somewhere after leaving it on charging or it gets stolen, Apple has thought it through. Thanks to the Find My app on your iPhone or Macbook, finding your lost Apple Watch is much easier than it otherwise would have been. This app comes from the factory within every iPhone.
The data within your watch is safe even if it gets stolen due to the requirement of Apple ID for unlocking it. While the Apple Watch is powered on, you are connected to your iPhone and are able to locate your it by one of any of the following methods:
Also Read: How to Invert Colors on Android? (2022)
See Apple Watch Location
The first thing we can do when we lose our Apple Watch is to go to the Find My app. While this cannot pinpoint the location of your watch accurately on the map, it shows you a radius in which you can locate it Apple Watch.
This feature can be especially useful if your phone has been stolen and taken to a different location. Go to the Find My app on your iPhone, go to Devices, and check your Apple Watch's location.
Play Sound on Watch
The next thing you can do to find your Apple Watch is to play a sound on it. If the watch is close to a person, it can be heard and immediately reported back to the owner.
To do this, go to Find My app, where you can find a way to play a sound through your Apple Watch. Here's a list of instructions on how to do it: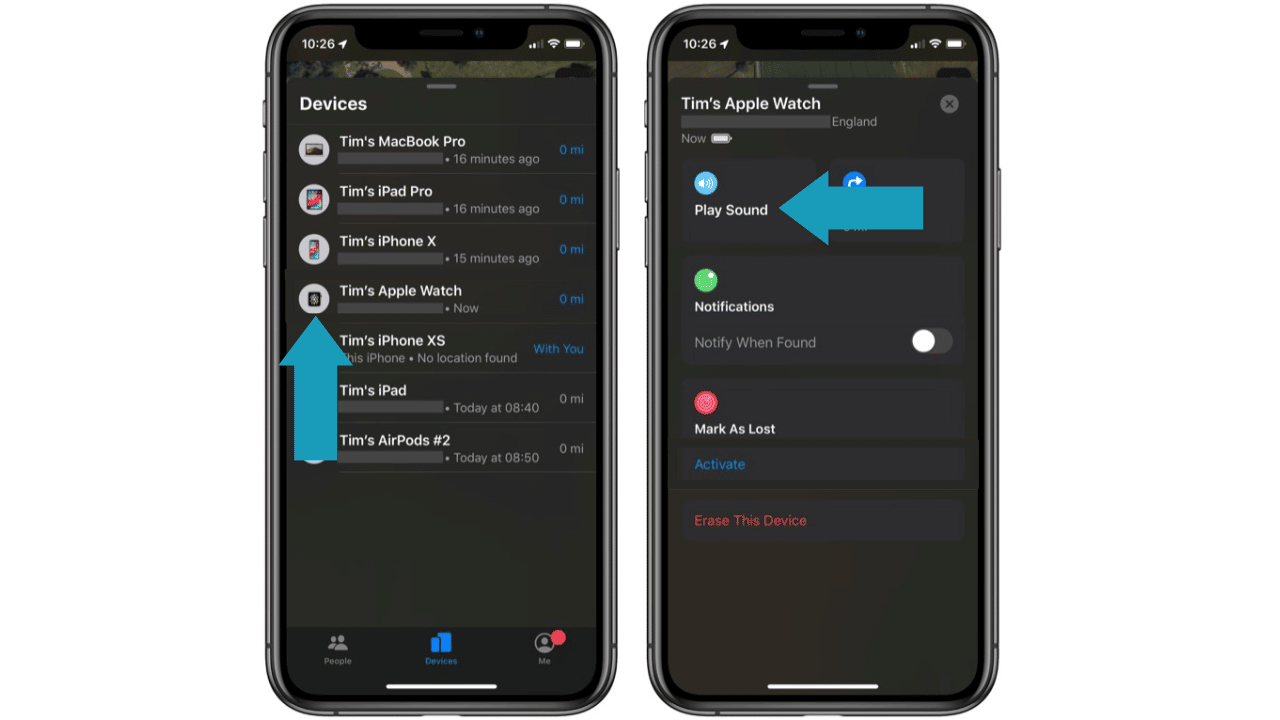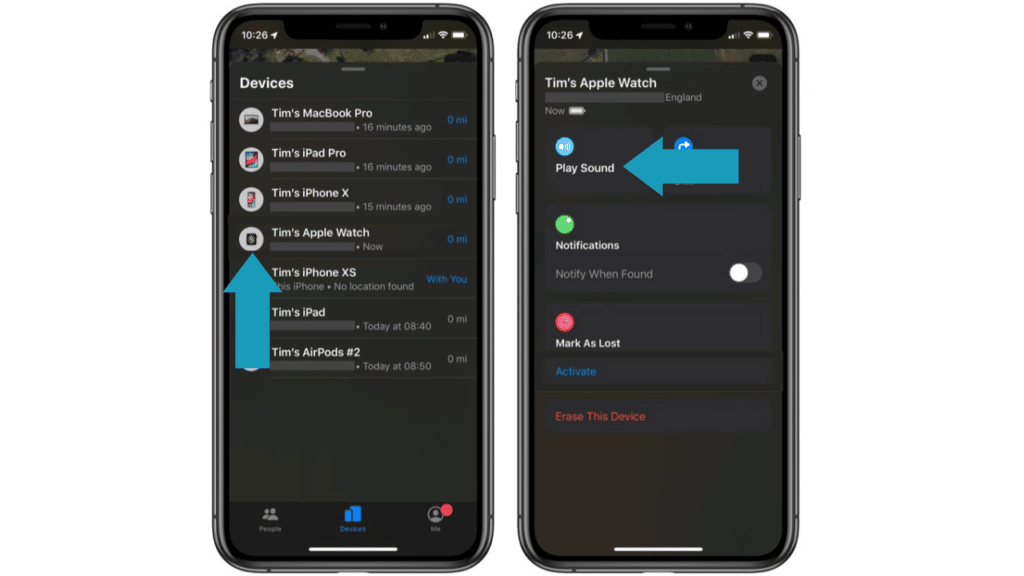 First, go to the Find My app on your phone and select Devices. After that, select your Apple Watch.
Next, tap Play Sound. If the device is online, a sound will start playing from your device. Over the next two minutes, the sound coming from your Apple Watch will slowly get louder.
If you have vibrations on on your Apple Watch, then it will also vibrate. If the device is offline then the sound appears to be pending. The sound is played on the watch as upon connecting to WI-FI.
Get Directions to Watch
When you lose something, the most useful feature you could ask for is one that tells you its location. That is exactly what we will do using our iPhone or Macbook. Using the Find My app, you can directly get directions to your watch on a map. To do this: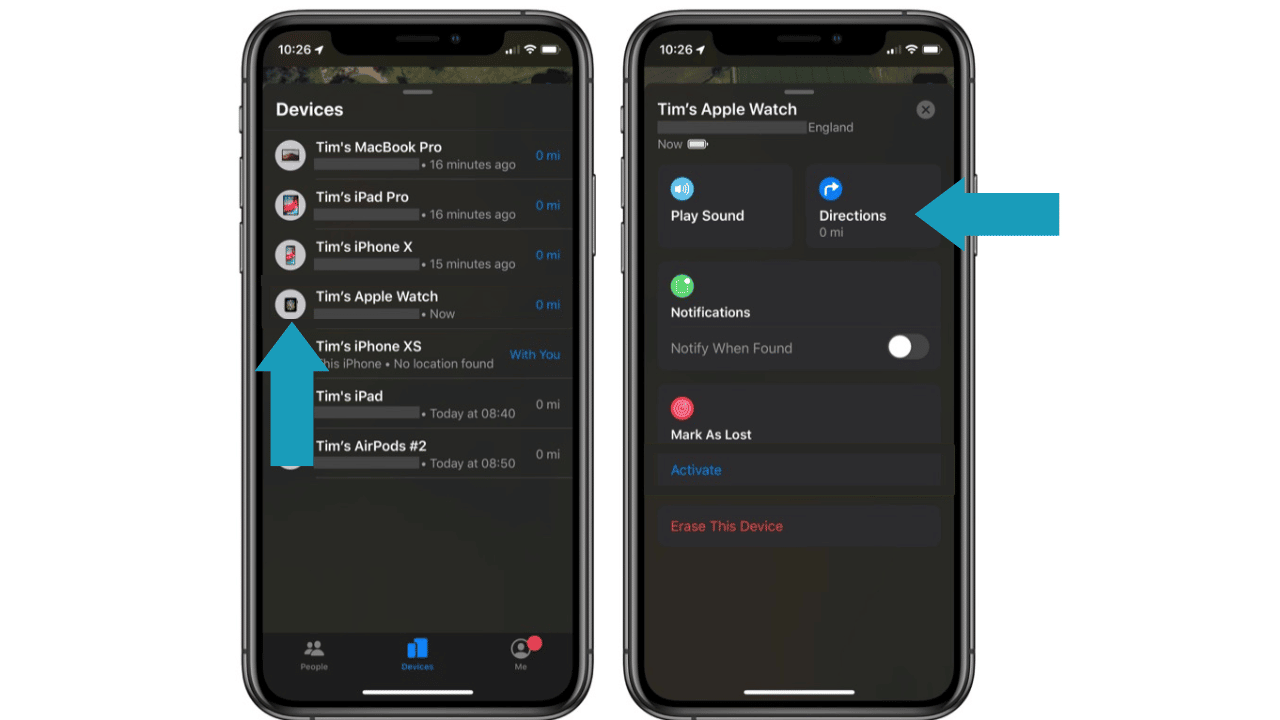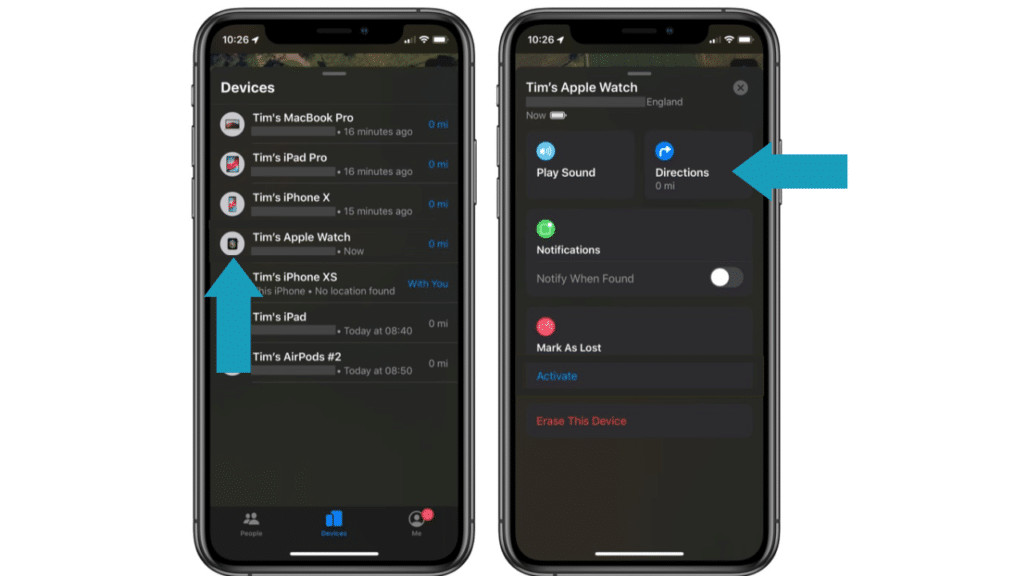 First, go to Find My app on your phone and then tap on your Apple Watch from Devices.
Next, tap Directions. This will open the Maps ass. Last, tap the route to get directions from your current location to your watch's location.
Activate Lost Mode
If neither is one of the previous methods then don't lose hope just yet because there are still ways you can find your Apple Watch. Activating Lost Mode lets you display a message on the watch's screen. You can let anyone who picks up the watch or turn it on that I've lost it and show them how to return it. While you put up a message on the screen, your device is safe as it needs the Apple ID to unlock.
You can activate the lost mode on your watch through your iPhone. Here's a short guide on how to do so: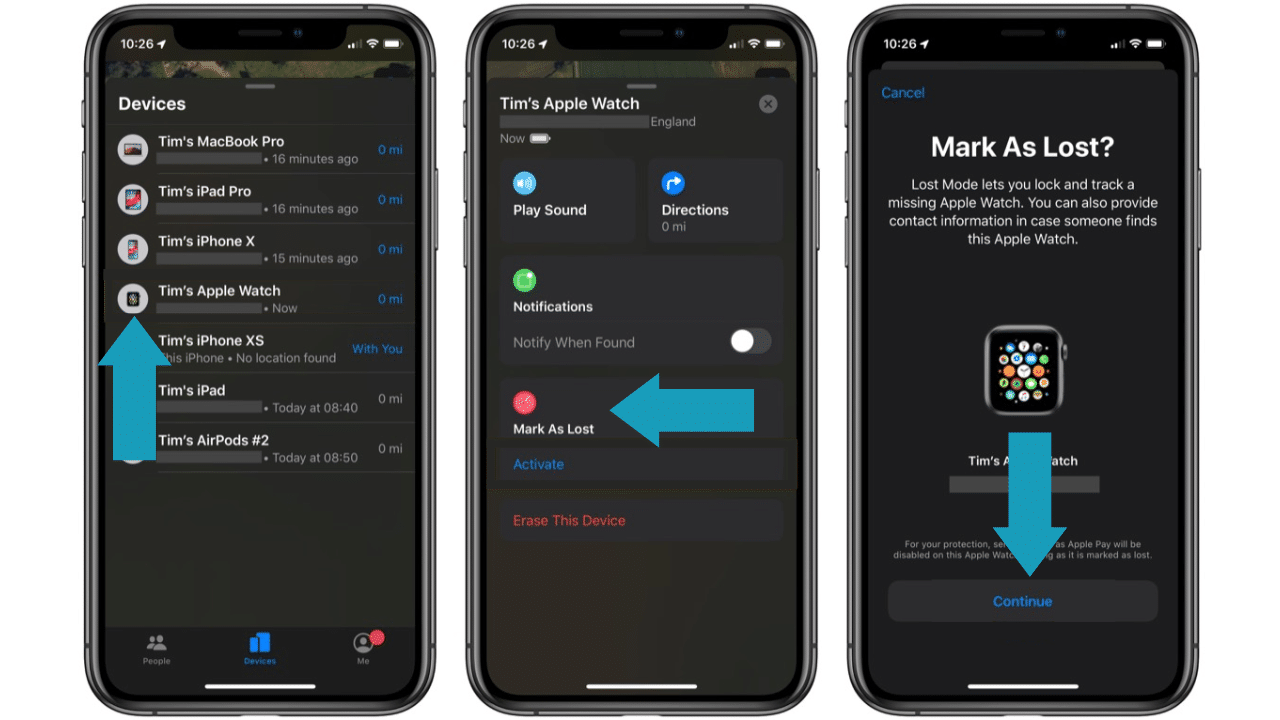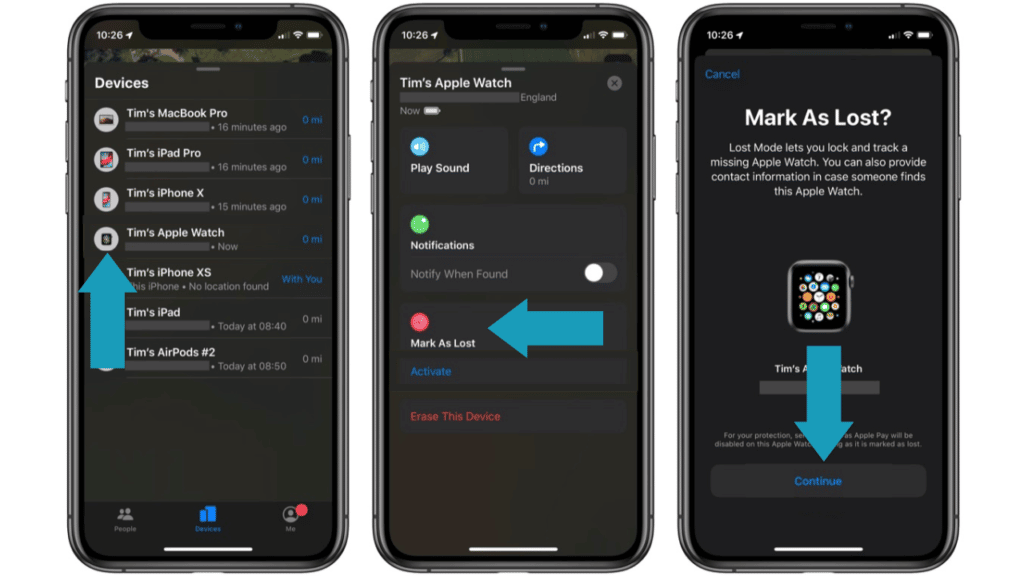 Firstly, open the Find My app then select your Apple Watch.
Next, tap on Lost Mode to turn it on.
What Lost Mode does is that it sends a message with contact options on the watch's lock screen.
Conclusion
The Apple Watch is not a cheap gadget by any means. Losing it can put anyone in a state of panic. Fortunately for them, there are multiple effective ways of finding it. Did you treat yourself to an Apple Watch this holiday? What did you think of our article? Let us know by leaving a comment below and react when one of the emojis!