Whether you hate it or love it, WhatsApp is the king of Instant Messaging apps. Being one of the first messaging apps on iOS and Android, it has kept the throne for well over a decade and despite Facebook's purchase of it, shows no signs of stagnating. However, if you are tired of adding a number as a contact just to briefly message them, here's how you can make a quick chat window with that contact in no time flat.
How To Message WhatsApp Numbers Without Adding Them As A Contact
WhatsApp is one of the worlds leading messaging apps that's used across the world. However, if you wish to message someone on it, you will have to add them as a contact. If you wish to avoid this cumbersome encounter and avoid bloating up your contact list, here is a quick and easy way to message individuals without adding them as a contact on WhatsApp.
If you are using WhatsApp Web (desktop or app):
Whether you are using WhatsApp Web (browser and dedicated app), this method works across every OS as long as you have the dedicated app or the browser tab open and are currently logged in to the app.
Open any browser and type in wa.me/ as a prefix. After the / enter the phone number with a + sign and the country code. You can find out your country code with a quick Google Search. e.g. wa.me/+11234567 (+1 is the country code and 1234567 is the person number)

Press Enter and you will be taken to a new page that prompts you to Continue to Chat.


Click on Continue to Chat and you will see a new window that asks for permission to take you to the nearest WhatsApp window (app or browser window). Click on Open WhatsApp.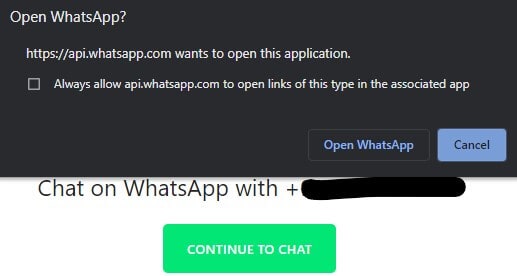 The window will now open in your client or the browser window. However you must make sure you are actively logged in on that WhatsApp session.
You can do so by accessing WhatsApp Web on the browser or downloading the Windows / Mac client and following all the on-screen steps.
If you are using WhatsApp App (smartphone):
This guide is for iOS and Android.
Once again, all you need is a web browser on mobile. Just like the above, type in wa.me/ at the address bar, and after the / enter the number with a +country code followed by the phone number to get a similar window as the above step.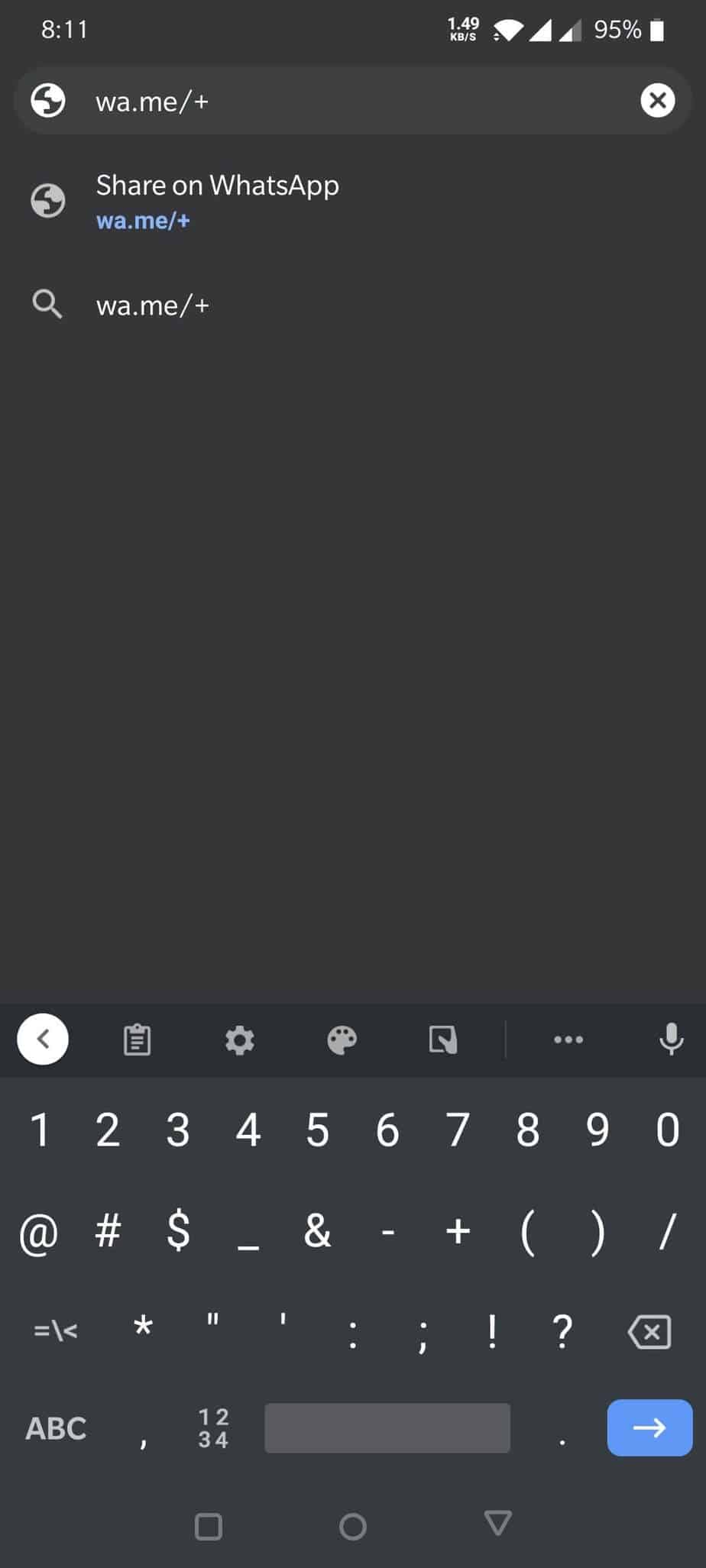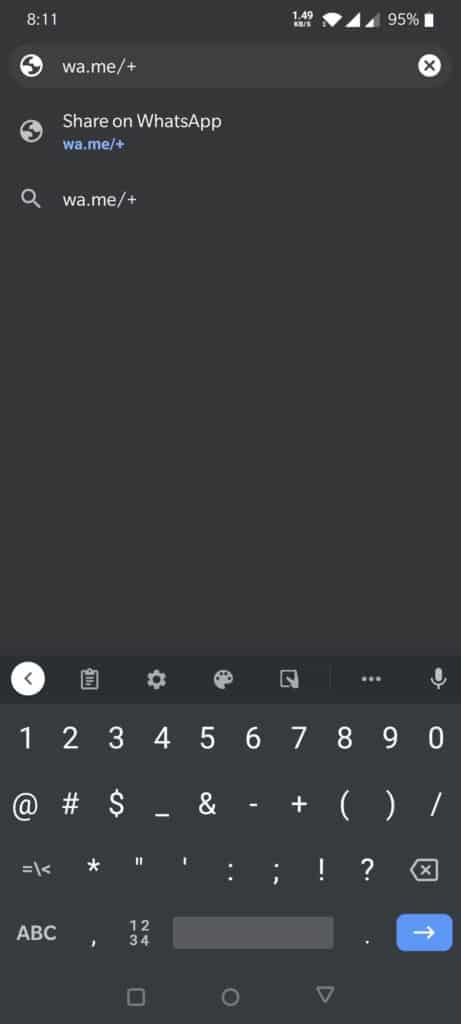 The page will open and prompt you to Continue to Chat.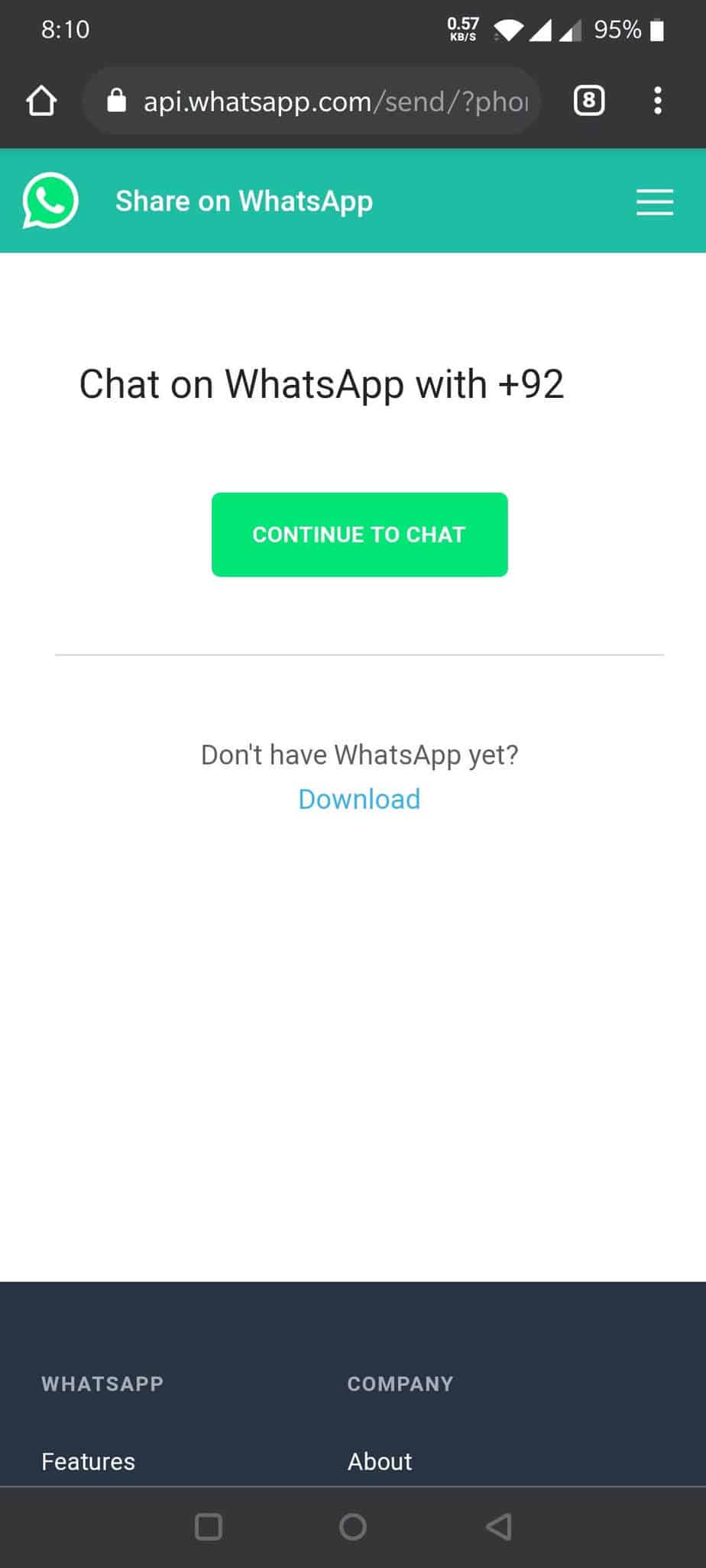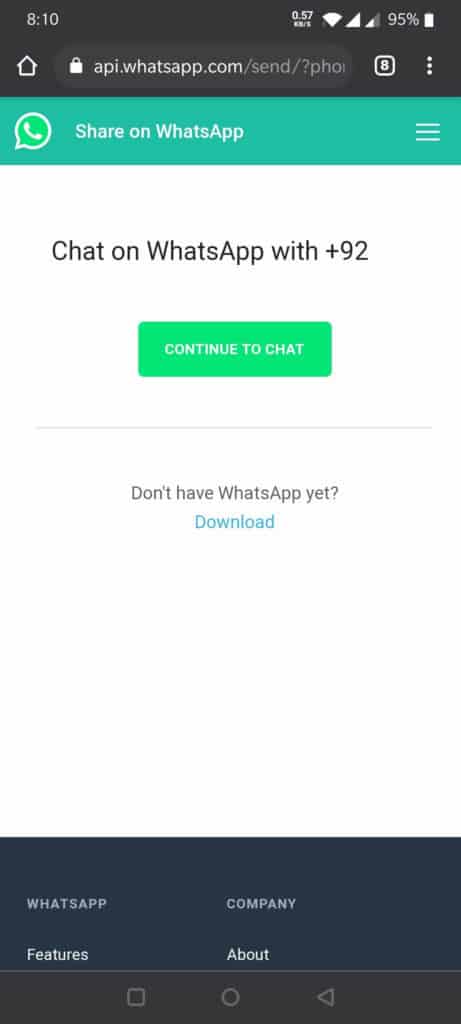 Choose Continue to Chat and the app will automatically take you into WhatsApp on your phone.
You only have to make sure that you are signed into WhatsApp on the same phone that you are accessing the link on.