Netflix is the go-to platform for watching your favorite movies, shows, or even anime. This service is availed by more than 220 million people worldwide. If you are one of the people who buy a Netflix subscription and want to share your subscription with your friends, you can stream content from Netflix to Discord.
Streaming on Discord makes it so that you do not need to lend your login credentials to anyone. But what about the black screen? Don't worry; we've thought it through! In this article, we'll show you how to screen share Netflix on Discord.
DRM Security Protection
Before the introduction of Activities on Discord, you might have screen-shared YouTube or Twitch in a voice chat before. Did you know that you can screen share Netflix the same way without the black screen blocking your movie or show? The black screen that you see is known as DRM Security Protection.
Digital Rights Management (DRM) is a way to protect copyrights for digital media. This approach includes the use of technologies that limit the copying and use of copyrighted works and proprietary software. You will need to bypass this to be able to stream Netflix to Discord.
Wanna learn how to uninstall better Discord? Click here!
Turning Off Hardware Acceleration
To bypass DRM Security Protection, you will need to disable hardware acceleration on your web browser as well as on Discord. Let's take a look at how to screen-share Netflix on Discord:
Turning Off Hardware Acceleration on Browser
First, you're going to want to open your web browser. In this case, we'll use Opera GX as an example.
Next, you will need to go into the browser settings. To do this, click on the gear icon at the left.
After that, from the list of options at the left, click on Features.
Lastly, turn Use hardware acceleration when available off. After, you can now proceed to stream Netflix on Discord.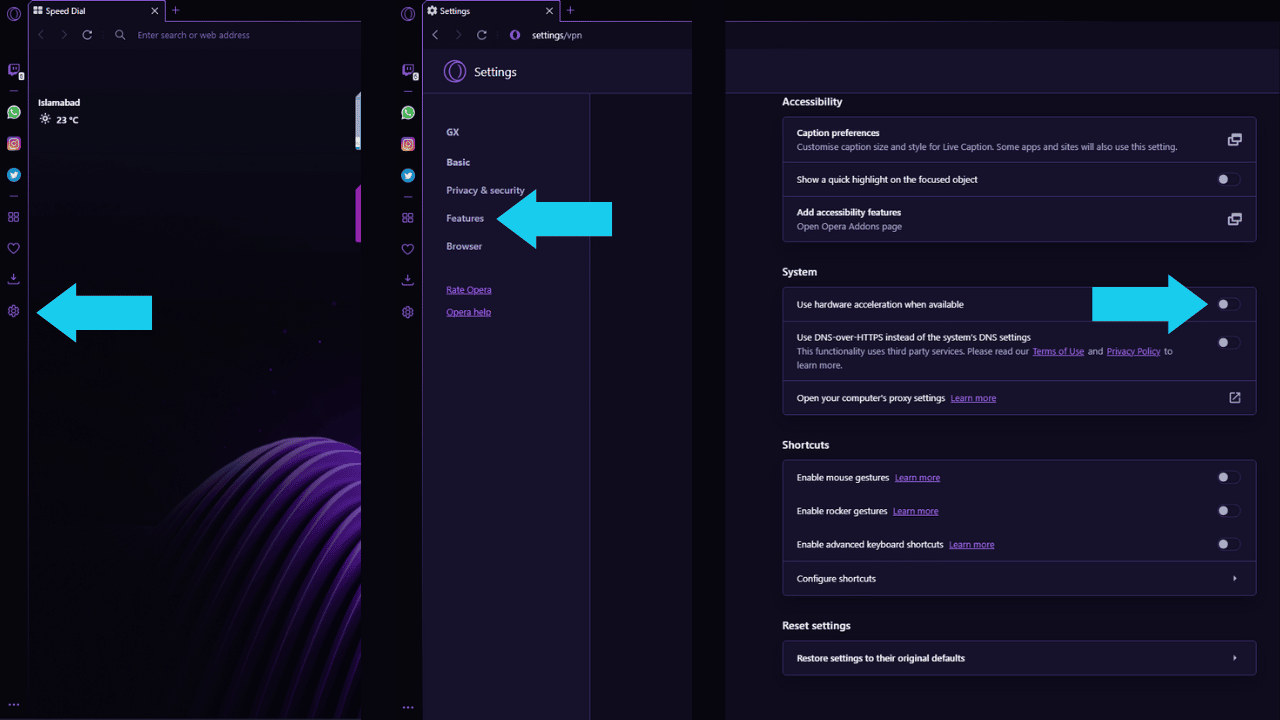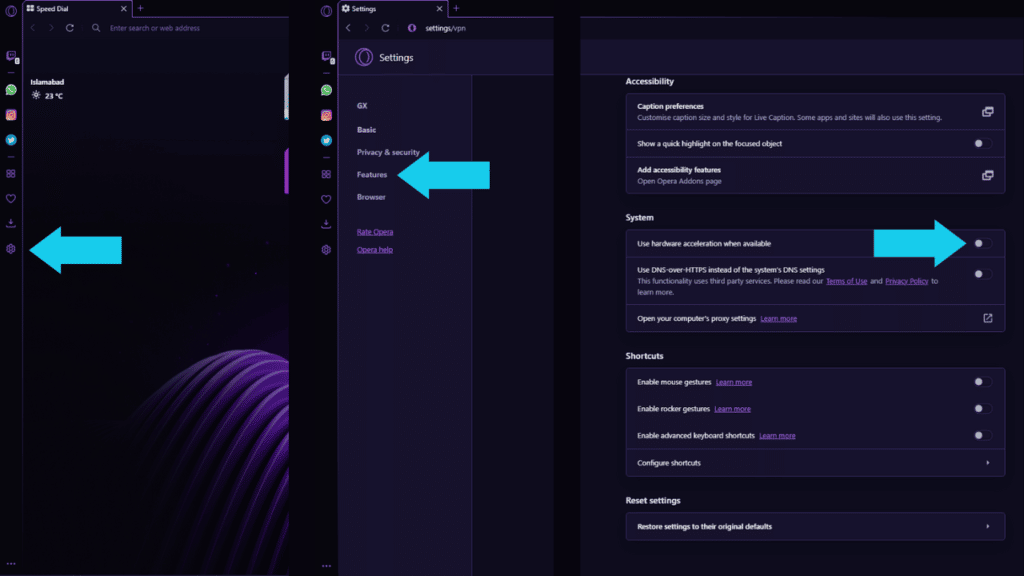 Turning Off Hardware Acceleration on Discord
First, open Discord and go to Settings.
Next, scroll down to Advanced.
From there, you can simply toggle Hardware Acceleration off.
The last step is to confirm and restart Discord.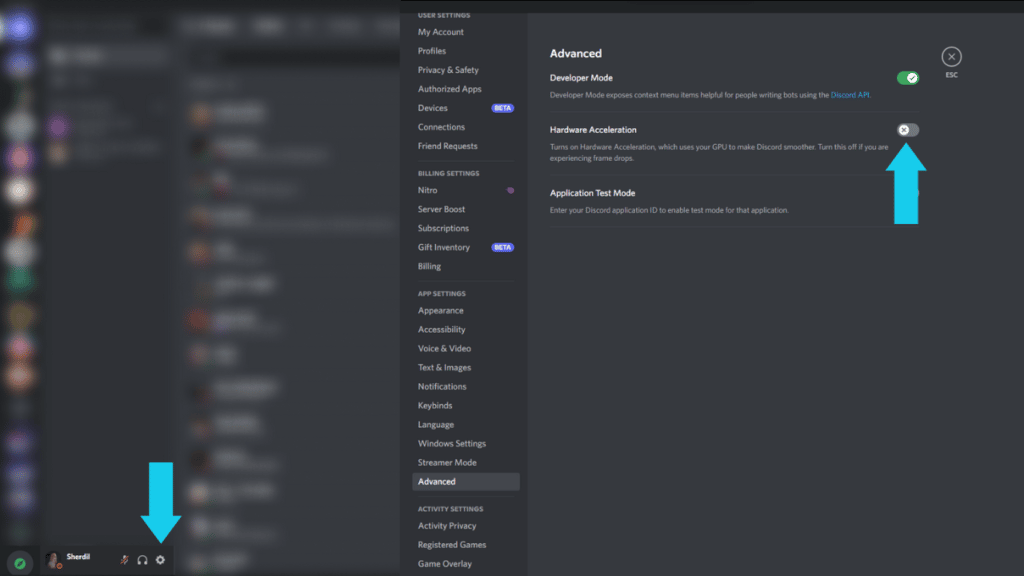 Screen Sharing To Discord
First, go to the settings and head on over to Registered Games.
Then, click the Add it button under Registered Games.
Click on Opera or the name of the browser that you use.
After that, close the settings by pressing the Escape key.
You can now open the movie on your browser, pause it and come back to Discord again.
At the bottom left, you will see the name of your browser along with a streaming icon. Click the button to bring up the streaming settings and go live. You should now be streaming movies straight to Discord.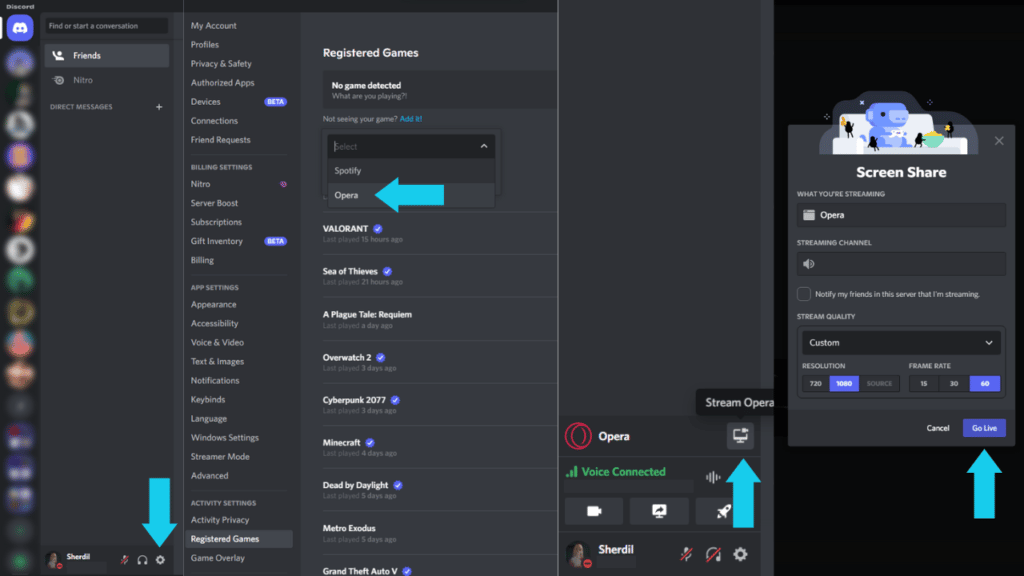 Conclusion
And that's how you can stream Netflix on Discord! If you found this article, leave a comment below! You can also let us know how we're doing by reacting with one of the emojis below!