It's been more than a year since the tech giant Insta360 launched its One X2 camera. But it seems the wait will be over soon, as the rumor mill has leaked hints about the upcoming Insta360 One X3 to have a release date in October 2022. As expected, it might flaunt the following improvements.
Bigger camera sensor
Robust scratch-resistant lens
Improved battery
Enhanced water resistance
For now, no concrete information has surfaced online from the firm about the Insta360 One X3. Nonetheless, the news world is rife with rumors and speculations about what features the new camera will offer. Since the customers are anxiously waiting for the One X3 to arrive, here we present a roundup of everything we know yet about the Insta360 One X3.
Insta360 One X3 Expected Features And Specs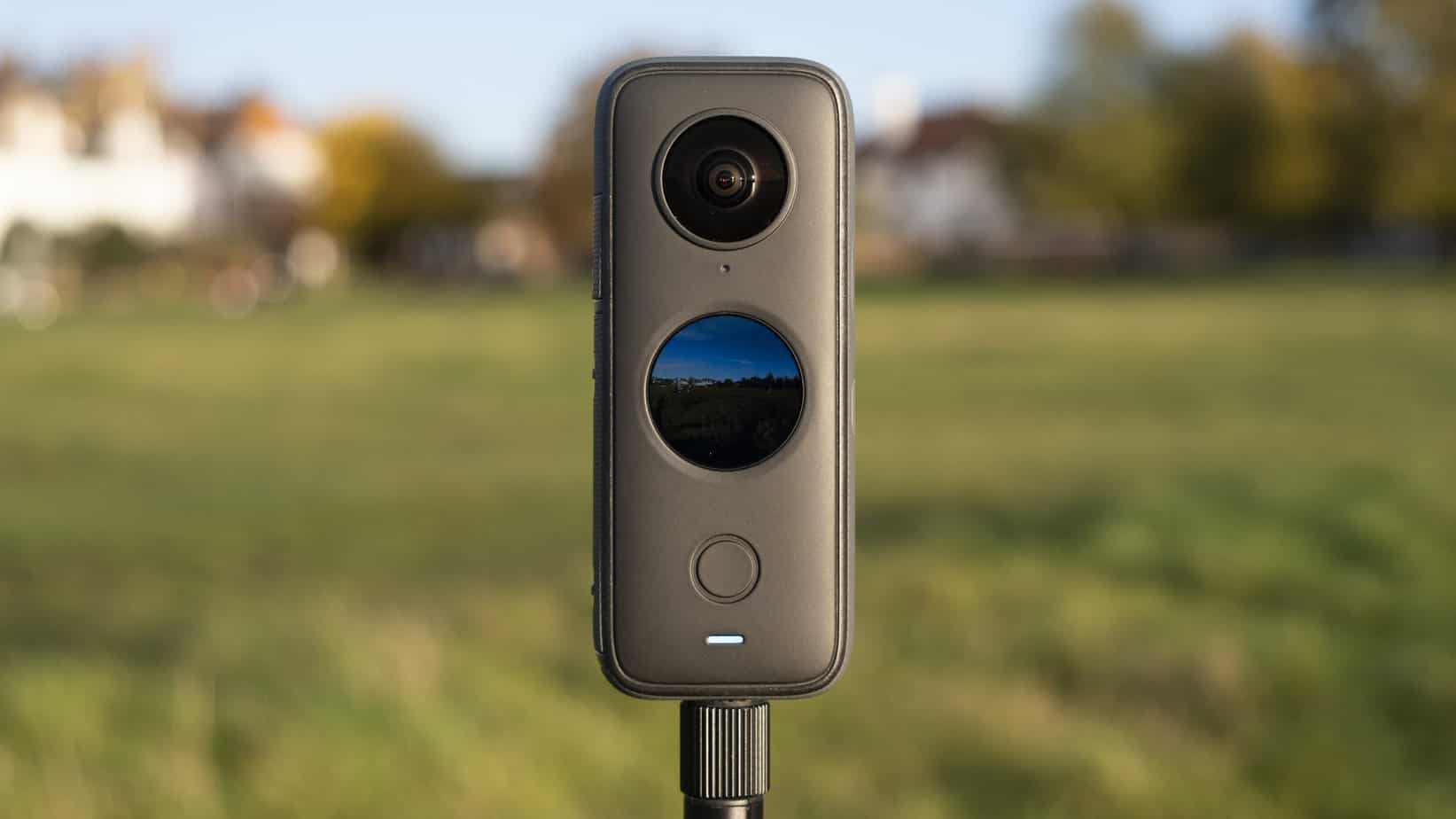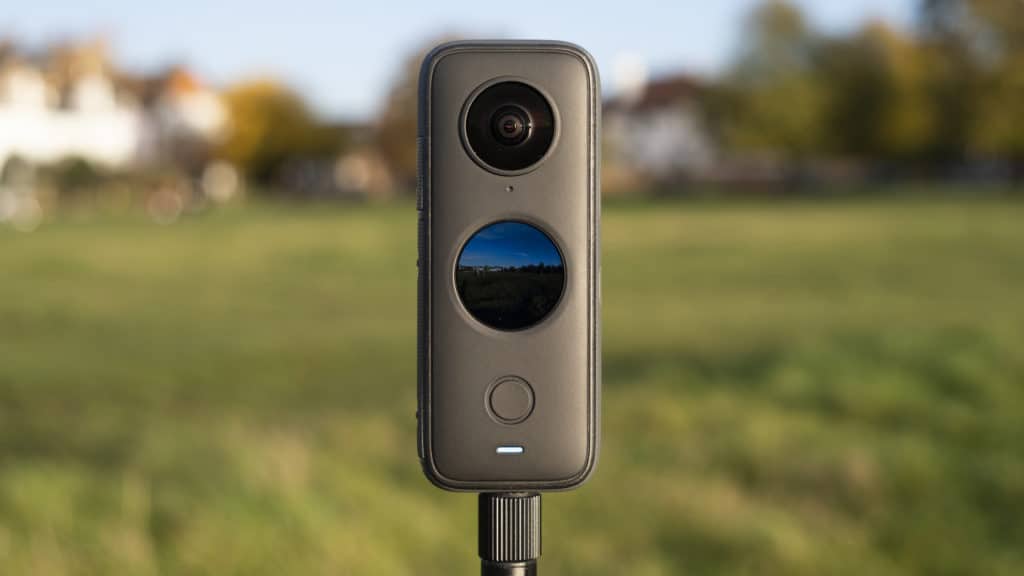 The Chinese tech giant branded as Insta360 reigns the world of digital cameras with numerous products. Its action camera One X series has been a prominent product line garnering huge praise from the customers. These 360-degree action cameras bear multiple important functionalities to shoot action-packed moments with utmost precision and finesse.
The Insta60 One X2 – the latest camera from this series – bears also boasts multiple attractions, such as 5.7k at 30fps videos, 100Mbit/s video bitrate, tremendous Slo-Mo recordings, and more. So, naturally, if the company decides to launch its successor, it should improve the weaknesses of the existing gadget. So, here's what we'll likely get with the Insta360 One X3.
Bigger Sensor
The first expected upgrade that the new One X3 might come with is the sensor upgrade. Though the existing X2 model is equally impressive – dual 1/2.2-inches, there's still room for improvements. So perhaps, the firm might consider including two 1/2-inch sensors instead in the successor One X3. Although it might affect the overall device dimensions, we'd love to see the creativity here.
Scratch-resistant Lens
Many customers have complained about the One X2 camera lens getting scratched quickly. Since the camera bears a protruding lens, its obvious for it to succumb to frictions. But of course, it's unacceptable for the user to see an action camera so fragile to rough use.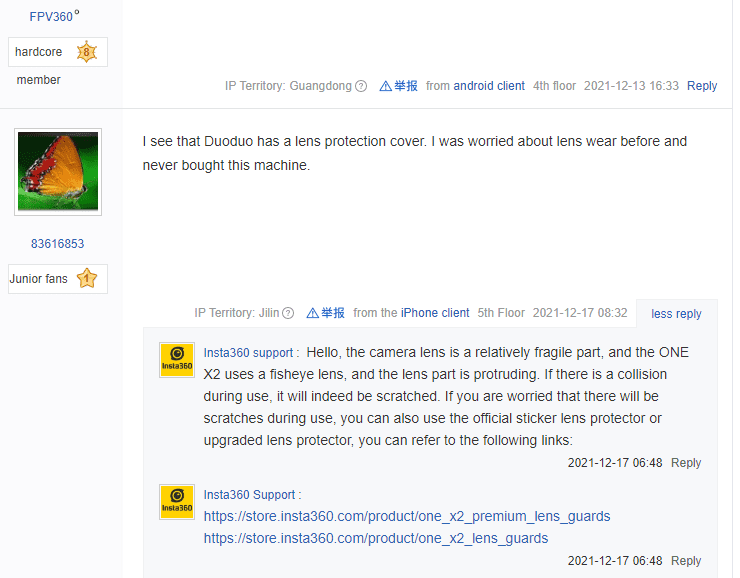 Nonetheless, the company's support team's response to those complaints on Chinese website [screenshot of the translated version above] suggests that the developers might work on this aspect and release a better lens with the upcoming One X3.
Improved Battery
The current Insta360 One X2 battery is a significant upgrade (1630 mAh) from its predecessor (1050 mAh). Naturally, with more feature upgrades, the firm inevitably needs to use better batteries that could give more duration while supporting all camera functions. In fact, the present X2 specs are so rich that if Insta360 even makes meager tweaks with the X3, it'll have to include improved batteries in there.
Enhanced Water Resistance
Though the company claims its One X2 to be water resistant for up to 10m (33ft), many customers have complained about a poor experience in this regard. Some users even complained about their cameras being broken after using underwater. So it seems that the 33ft water-proof claim was a mere marketing gimmick to lure customers, in which they succeeded as well. But if they want to keep their customers hooked, which they'd definitely want, then working on this aspect is inevitable.
Things We Want To See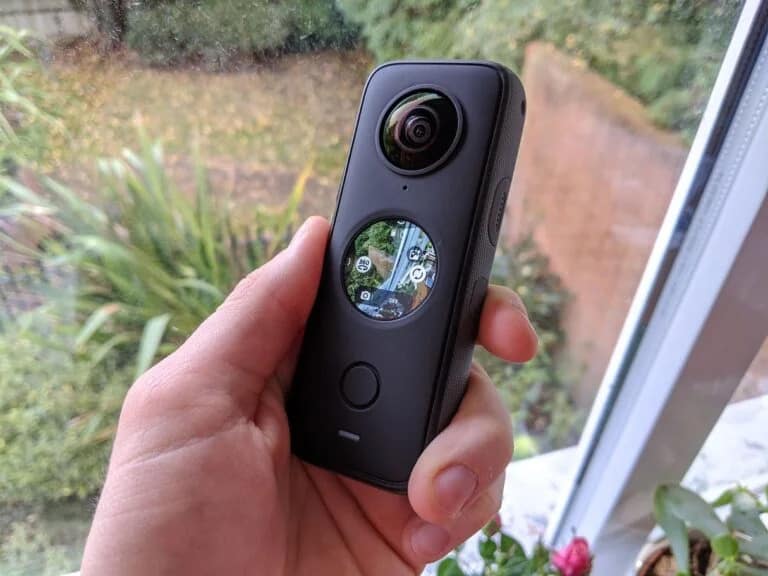 Alongside the expected features, people also have a wish list of features for Insta360 that the company can consider incorporating in its latest flagship. Below we share some of the specs we want to get with the Insta 360 One X3.
Image source: Trusted Reviews
5.7k at 60fps
Indeed, the 5.7k at 30fps is a remarkable feature for the existing One X2. But maybe tweaking it a bit more to reach 5.7k at 60fps would be even better for power users.
Replaceable Lenses
While we expect the firm to improve the lens quality with One X3, still ensuring a scratchless condition for long times won't be possible. Of course, buying an all-new camera for a few scratches is very costly for average consumers. But hey, what if we get the opportunity to replace the lenses as we need? That's something we really want the vendors to consider introducing.
Gapless Recording
Well, that's something that not only we demand from Insta360, but many other users also want the same in the One X3. Indeed, what else could be more blissful for the user than to record without breaks!
Insta360 One X3 Release Date
The Shenzhen giant has a history of releasing its One X series action cameras towards the end of the year. Its first product from the series, the One X, was released in September 2018. Then, the company released its successor, the One X2, in October 2020 – two years from its predecessor.
In 2021, we didn't get any successor for this camera, which indicates that the company wants to launch these cameras with a gap of two years.
So now, as we're in 2022, the One X2 will be completing its two years of launch. And given the history, we can expect the Insta360 One X3 to have a release date in October 2022, while it'll be available in the markets by November 2022.
Insta360 One X3 Price
Insta360 launched its One X2 camera with a price tag of $430. So, if the new One X3 features improvements, it may initially bear a price tag of $450 to $480.
Insta360 One X3 Alternatives
For now, Insta360 hasn't officially confirmed anything about the release date of its One X3 camera. So, if you need to buy a new action camera before October 2022, you can instead go for the following alternatives.
Wrapping Up
That's all about Insta360 One X3 expected features, possible specifications, and the release date. The company has still remained tight-lipped about when the new One X variant will reach the markets, despite the customers anxiously waiting and repeatedly asking for it. But the rumor mill has spilled the beans. So, let's wait for more details and, of course, for the One X3 to arrive sooner. Meanwhile, please keep checking in here because we'll be adding more information in this roundup as we get.