The third attempt by Google with their pixel smartphone line looks to be a success. The new Google Pixel 3 is a fantastic device. The Android software used is the best version, it has a nice display and the camera quality, which is the flagship feature of this phone, is truly magnificent. It has actually taken a big leap from the Pixel 2 as well as its other worthy Android stalwart rivals such as OnePlus 6T, LG G7 and Samsung Galaxy S9. The Pixel 3 has undoubtedly the best camera of any smartphone available on the market at the moment.
Oh, and they've done all this in a size that's one-hand friendly. How cool is that? It's a size that should make every hand in 2018 happy. What Google has shown with this smartphone is that you don't need a gigantic, pocket-busting mobile device to get awesome photographs. Its 5.5-inch display screen does just fine. In fact, this phone literally makes carrying around an entry-level DSLR or any other compact camera redundant. That's even beside the fact that it contains features you'll find in some professional cameras. Okay, if that's not outstanding for a mere smartphone camera I seriously don't know what is.
If you really care about the quality of your photographs and for some reason maybe the quality of photos you're getting right now isn't satisfying, then what you need is the Google Pixel 3 in your life. Its AI smarts are powered by Android-Pie, which also powers the Pixel 3XL as well as also having the camera smarts of 3XL. All this without that awkward notch you find at the top.
Design and Display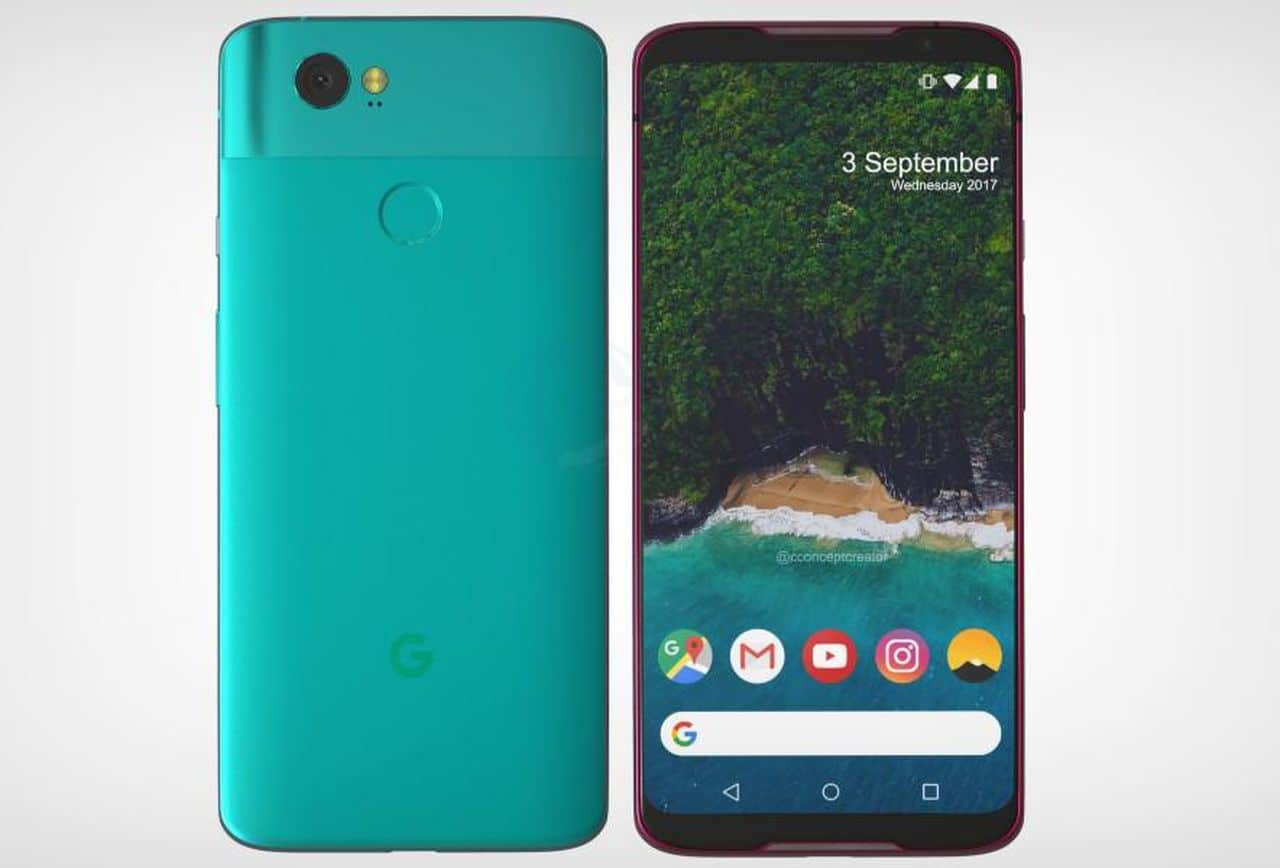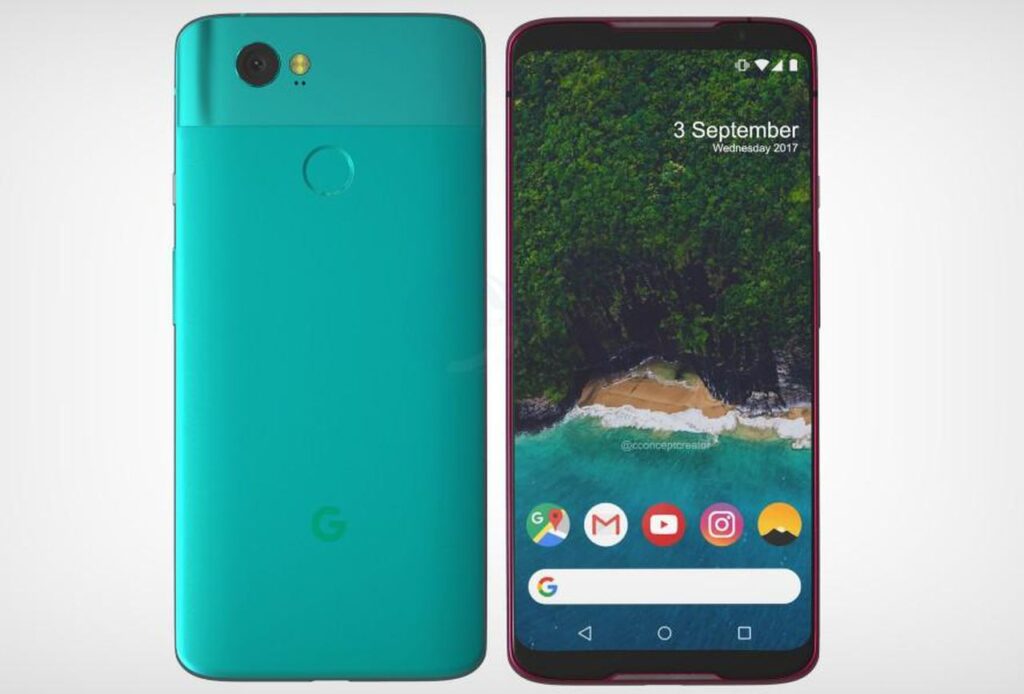 To put it bluntly, the previous Pixel smartphones haven't been really good looking. They were built with functionality in mind rather than style and fashion. Durability over delicacy was the name of the game. However, in comes Google Pixel 3 and it looks like it can hold its own against Samsung Galaxy S9 as well as iPhone XS in all areas. The back of the phone is now smooth and made completely using glass. It's also a little soft when you touch it. It has a heavily polished pebble finish and fits perfectly into your palm. The matte finish is quite elegant on the Google Pixel 3, but it's mostly noticed on the pink and white versions.
When it comes to display, it isn't your regular edge-to-edge. Both below and above the display you'll find two front-facing speakers. Oh and dual selfie cameras as well. Some might find a 5.5inch display screen intimidating, especially if you're accustomed to the older models (which both happen to be 5inches). However, thanks to the bezel being slimmer the new Pixel 3 is practically a similar overall size as both its predecessors. Has a comfortable fit when in one hand and its tiny enough to fit in any handbag or pocket as well.
Colors on the screen are punchy and bright, lacking that murky white that contributes to ruining the screen display on the Google Pixel 2XL. The black is inkier and deeper as well. This is largely due to the fact that they decided to continue using an OLED panel instead of switching it up to an LCD one. OLED screens allow for individual lighting. This means that they can be completely shut off resulting in perfect black displays. This is also good because your always-on display won't drain your battery too much
Three Camera Delight
We've already mentioned this earlier but for those who may have missed it, the camera on this smartphone is the best on the market right now hands down. They simply take marginally better photos than any of its rivals and competitors. Their 12.2MP camera is not only extremely consistent, but it also produces slightly sharper, cleaner and more detailed images than most of the smartphones available to you. It's not as noisy as the Pixel 2 was neither is it oversharpened. It's just right.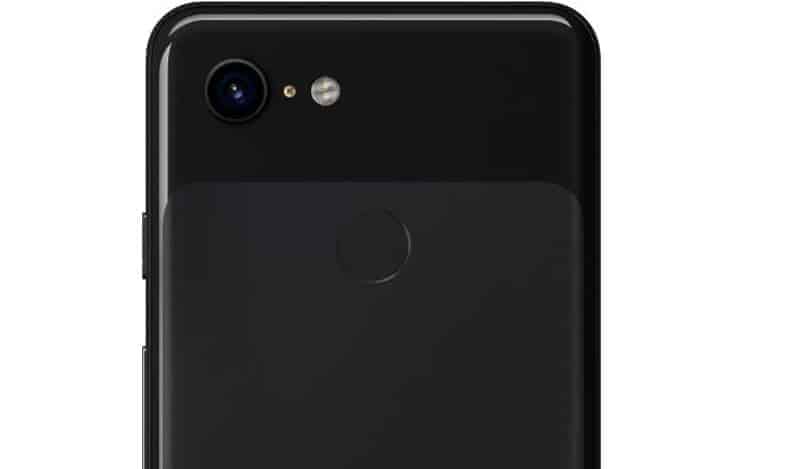 It also has a few other exciting new software upgrades. One of them being the Top Shot feature which helps expel closed eyes by choosing the right photograph. Another is Night Sight mode, which you can read more of here. It will give the Pixel 3 and edge when it comes to night-time photos. Nevertheless, even as it is it still does quite exceptionally well when it comes to low-light photography. Also, the fact that there's a lack of telephoto lens is mitigated by Super Res Zoom. This improves digital zoom by using backend software.
That same consistency is seen all the way through to the 8MP front-facing cameras. They take really good HDR photos with much less noise than most other smartphones. They also have wide-angle selfie capabilities which help the user effectively tell what they're posing beside or who they're with. Google has even gone as far as naming this secondary lens as the Group Selfie Camera. If you hold the phone just right you'll be able to capture almost everything around you.
How does it perform?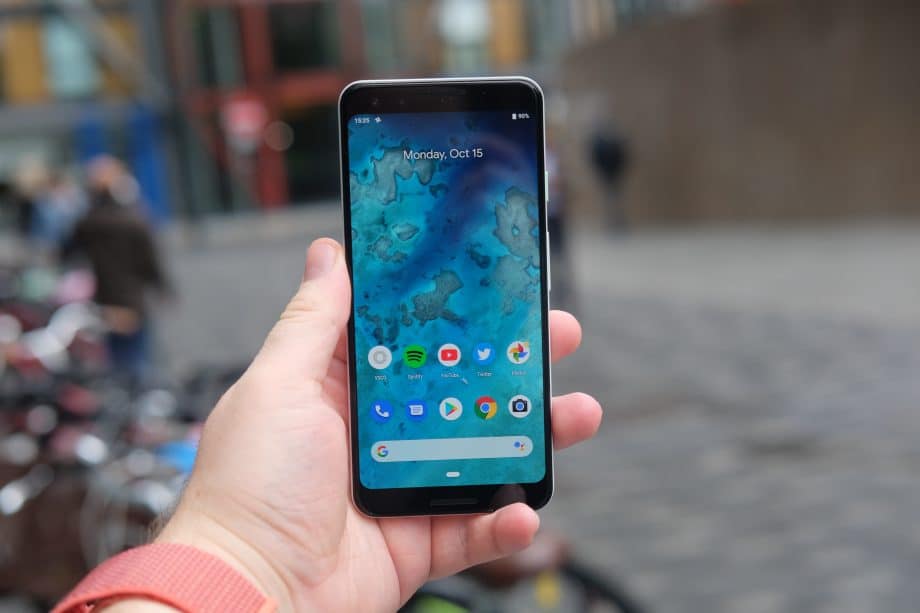 Here we'll take a quick rundown of the internals of Google Pixel 3. It has 4GB of RAM alongside 64GB of storage (non-expandable) and SnapDragon 845. For a little extra you can get the 128GB version of the phone. All in all, when you look at the specs directly they don't seem that exciting. For starters, they should've done much better than 4Gb of RAM. Even the SnapDragon 845 looks kind of shifty but they look to be changing that real soon. Aside from that, this phone is good to go.
Our Take
For a tight package such as this, the Google Pixel 3 smartphone is actually offering a lot. Especially when compared to the several other flagship smartphones on the market. Chief among them is undoubtedly what its cameras provide. You simply can't compete with this. The Pixel 3 will produce the perfect image each and every time. This plus the Group-Selfie feature takes it all the way to the top. It's certainly a smartphone worth trying out.