Communication is the fabric of civilization. We get ideas across and solve conflict by communicating. Smartphones and tablets help us to communicate easily. Our voices and messages are delivered to our contacts by telecommunications companies. These firms sometimes charge a lot of money for these services. Thankfully, Miracle Tele is changing this. This is a fully functional, virtual mobile network operator which is hosted on Blockchain technology. Here is more about this innovative solution!
What is Miracle Tele?
Miracle Tele is a marketplace where users will be able to buy airtime and data bundles at rock bottom prices. It is accessible from anywhere in the world. This platform is based on Blockchain technology. It contains dozens of mobile operators who offer cheap, high-quality services.
This system addresses customer needs fully. They provide better privacy, a reduced cost of communication and no bureaucracy. Customers also enjoy value-added services and access to utility and financial tools. They are provided through Blockchain technology in one convenient digital location. Miracle Tele also provides a token for its users. They can purchase it and receive returns courtesy of the collaborative economy powered by the Blockchain.
Miracle Tele ICO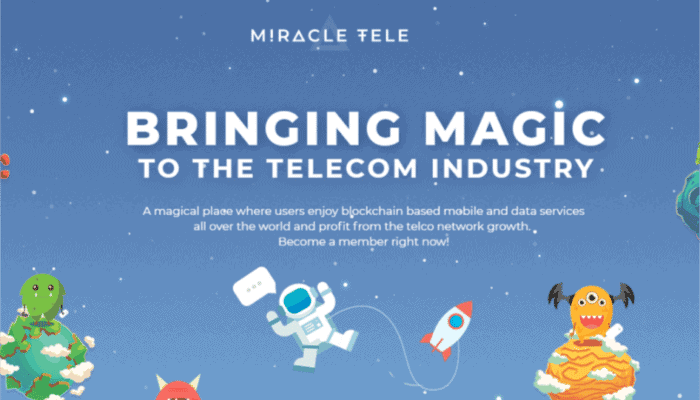 The company is currently holding their Initial Coin Offering (ICO). Their token is known as TELE and is currently available in their main website. Investors can buy 100 TELE tokens for 0.089612 ETH.
To make a purchase, you are required to sign up with Miracle Tele. After that, you can purchase TELE tokens by sending your ETH to a specific address that is indicated on their website. Miracle Tele is encouraging investors to buy TELE tokens using their own personal ETH addresses and not those provided by exchange platforms. After doing so, you can proceed to order your SIM card.
Miracle Tele shares out 40% of the company's net profit to token holders. These returns are issued every 2 weeks. Currently, investors are enjoying monthly rewards of 0.13 ETH. The system is also issuing 1.95 ETH for every 100 TELE.
There are 150 million TELE available. Investors can buy TELE using cryptocurrencies such as LTC, ETH, BTC and SEPA.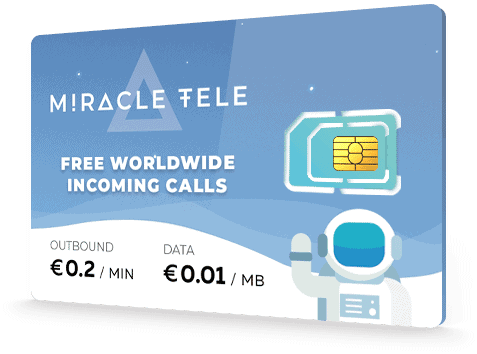 Fair pricing
Customers who use the Miracle Tele platform will enjoy a low cost of communication. This will be achieved through free transaction fees, split-second transaction approvals and low energy consumption. This platform provides a pay-as-you-go model. Hence, customers will be able to access this mobile infrastructure with no hidden fees or startup costs.
No paperwork
Today, the majority of the mobile telecommunication companies only provide postpaid plans. Their customers are locked into 12 or 24-month contracts which implement very strict conditions. Some examples of these are expensive international roaming, low-quality connections and limited value-added services.
Miracle Tele solves this by delivering high-quality Blockchain connections. Its customers will not have to fill in any paperwork during registration. As a matter of fact, you can register into the Miracle Tele system with only 1 step! SIM card holders will also not be required to submit any documents. This makes this Blockchain communications system versatile and capable.
Blockchain integration
Miracle Tele has incorporated Blockchain technology in their telecommunications. This has made it possible for their customers to enjoy telecom services at reduced prices. Also, customers will have an opportunity to invest in the Miracle Tele coin. They will receive returns on a bi-weekly basis.
Market strategy
This new Blockchain mobile provider combines telecom services and decentralized financial resources. This will help them to cover 3 different markets all around the world. They will provide mobile communication services to more than 1 billion people.
The Miracle Tele Team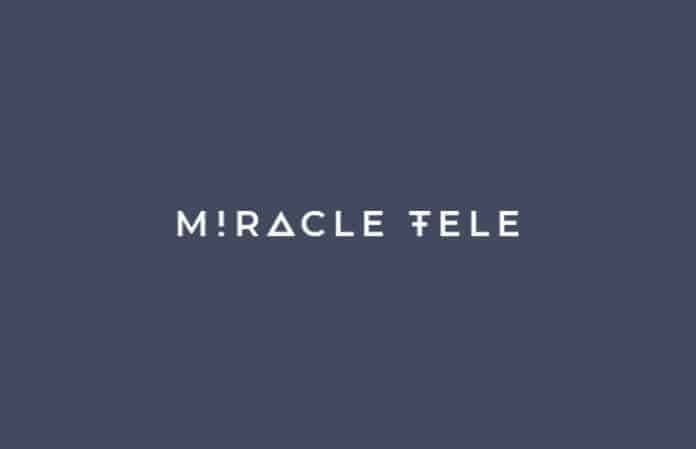 Miracle Tele is led by Chief Executive Officer (CEO) Burciks Andrejs. He is assisted by Alex Man, the Chief Financial Officer (CFO), Aleksandar Djordjevic the Chief Technology Officer (CTO) and many other dedicated professionals.
Together, they seek to make a difference in people's lives by providing affordable telecommunications through Blockchain technology.
Telecommunications technology has come a long way from its humble beginnings as a wired resource to its current wireless form. Miracle Tele takes this a step further by implementing Blockchain resources. The company is providing faster communications, better value addition tools and clearer connections at rock-bottom prices. They also provide an investment opportunity through the TELE coin. You can step into the future of communication with Miracle Tele today!