As we creep toward the end of the year, rumors start flying in about the next big OnePlus phone. It is that time of the year when we find ourselves with news and speculations about the next big Android phone. This time, we are looking at the OnePlus 11.
There is plenty of excitement around its release and as of December, we have learned quite a bit about it. One by one, let's take a look at the OnePlus 11 release date, specs, price, as well as rumors.
The OnePlus 11 – Hottest Android Prospect
There is no doubt that OnePlus will outdo itself once again this time. Equipped with the latest Snapdragon 8 Gen 2 chip, meaning everything from more efficiency, better gaming performance, better connectivity, and improved AI to superior battery life.
The OnePlus 11 will feature a spectacularly improved triple-sensor setup for the rear camera, while the front of the phone will feature a 16-megapixel camera. Additionally, a high-refresh-rate, high-quality QHD+ AMOLED display, more RAM, an even bigger battery, and faster charging are all highlights of this phone. Let's read about each of these details and more!
Want more insight on the OnePlus 11? Click here!
Release Date
The hype around the OnePlus 11 has been increasing as we get closer and closer to 2023 which is when we expect this model to hit the markets and take them by storm. More specifically, the OnePlus 11 is scheduled to release in January of 2023. However, due to things like supply chain issues, you can look forward to it a little in the first quarter of the year. It will initially be released in China before it makes its way into the market overseas.
We can make this prediction by observing previous OnePlus flagship releases. The OnePlus 10 Pro was released in January 2022, the OnePlus 9 Pro was released in March 2021, and the OnePlus 8 Pro in April of the year 2022. It is safe to assume that we will be able to get our hands on this new OnePlus flagship around the same time, in the first quarter of 2023.
Did we mention that the OnePlus 11 has the latest and greatest OnePlus Pro-grade specs, and we STILL see a possibility of getting a OnePlus 11 Pro? Let's look at all the premium specifications we have revealed so far!
OnePlus 11 Specs
This phone boasts several mind-blowing specifications and is going to heat the Android smartphone market. These features include a 6.7-inch 120Hz QHD+ AMOLED display, 16 GB RAM, a 5000 mAH battery with 100W fast charging, a 50+48+32-megapixel triple-sensor rear camera, and the latest and greatest Snapdragon 8 Gen 2.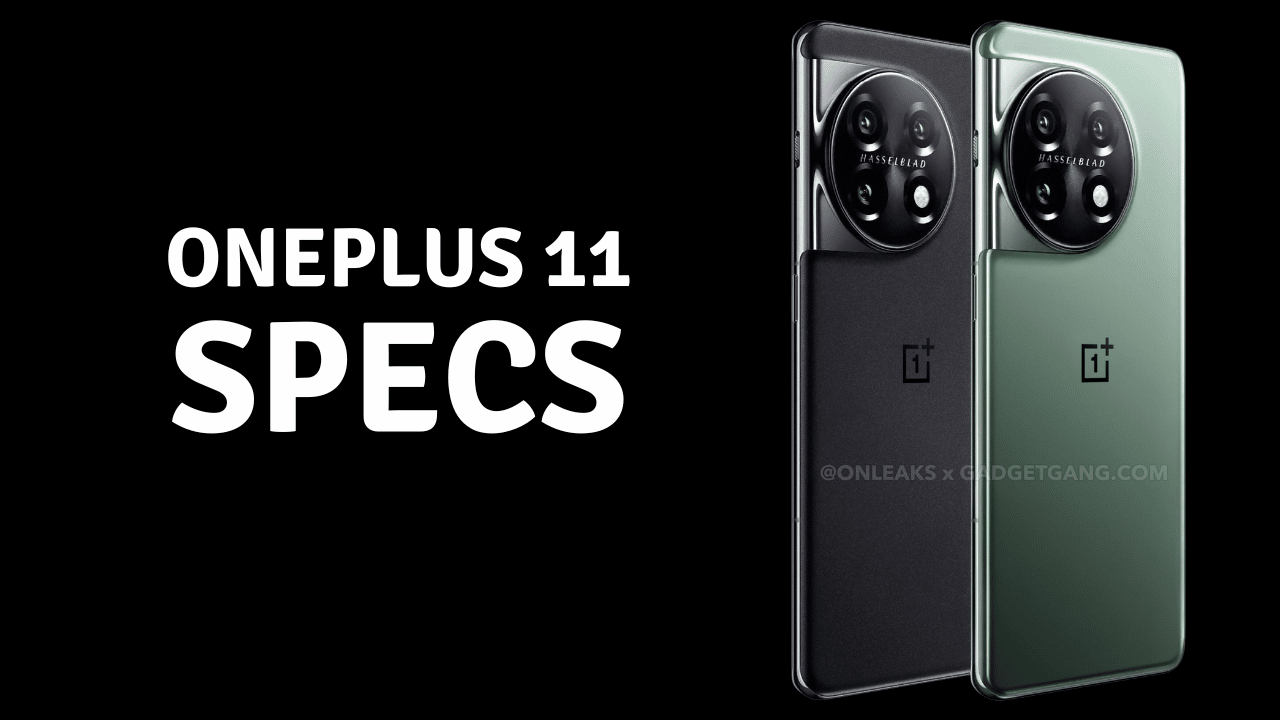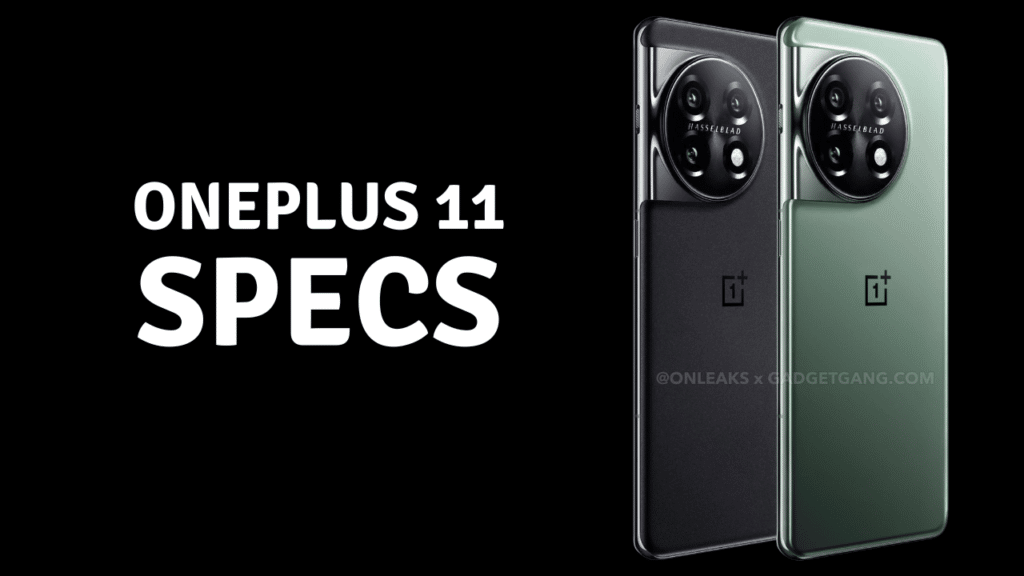 Here is a full list of leaked specs of the OnePlus 11.
Snapdragon 8 Gen 2 chipset,
Memory combos up to 16 GB RAM and 256 GB storage,
A 6.7-inch 1440p 120Hz QHD+ AMOLED display,
50-megapixel OIS main camera, a 48-megapixel ultrawide camera, and a 30-megapixel 2x telephoto zoom camera for the rear,
A 16-megapixel front camera,
A 5000 mAh battery,
A 100W charger,
UFS 4.0 storage
And the Qualcomm Snapdragon X70 5G modem.
Snapdragon 8 Gen 2
The most potent Qualcomm processor will be used in OnePlus' upcoming flagship 11 series, the company has revealed. For devices running on the Snapdragon 8 Gen 2 architecture, the other features are likewise fairly ambitious. While the Snapdragon 8 gen 2 GPU is anticipated to perform 25% better than last year's offering, the inclusion of hardware-backed ray tracing is the main attraction.
Ray tracing is a graphics method that provides realistic reflections and shadows. As a result, game designers may now employ the technology to create more lifelike games on mobile platforms. With this technology on the OnePlus 11, gaming on mobile is going to be better than it has ever been!
Did you think that was it? Qualcomm is developing a dedicated AI processing processor with Snapdragon 8 Gen 2. This indicates that functions like focusing, layering, facial recognition, and others will be used in the viewfinder itself on phones equipped with the newest chipsets.
Lastly, in terms of connectivity front, the most recent chipset now supports Wi-Fi 7, with speeds up to 5.8 Gbps. Along with many other features, Qualcomm has now introduced support for dynamic head tracking, Bluetooth 5.3, lossless sound quality, and low-energy audio.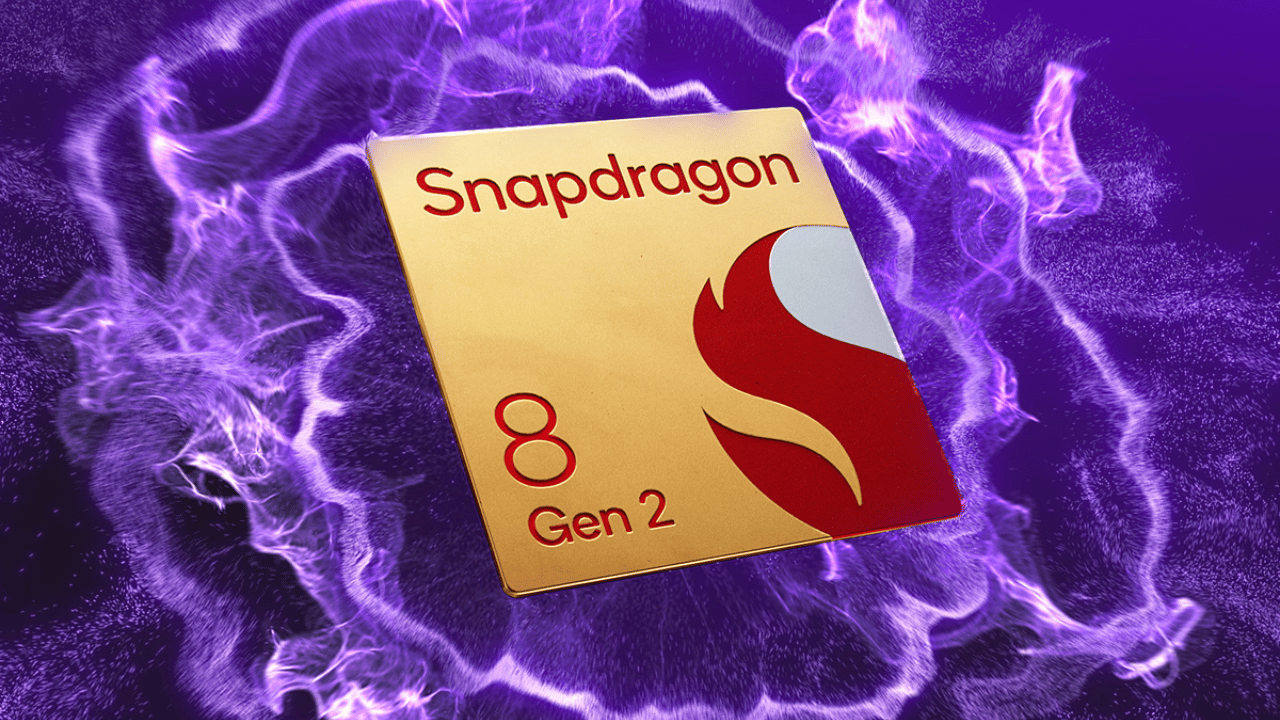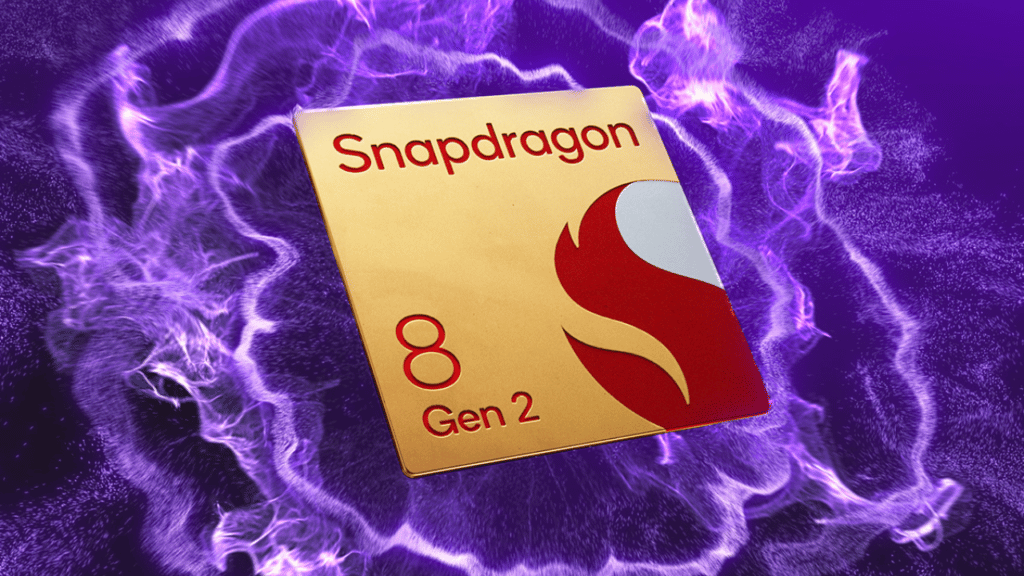 Charging
One of the headlining features of the OnePlus 11 is the powerful 5000-mAh battery. This is massive, as batteries of this capacity can perform for as long as 8 hours of non-stop usage. A battery of such capacity must take a long time to juice up, right?
Luckily for us, OnePlus have thought it out. With the new 100W fast charging, expect faster charging over the 150W charging on the OnePlus 10 Pro. You'll get one of the quickest-charging smartphones you can now purchase, thanks to OnePlus's steadfast commitment to quick charging rates.
Camera
The OnePlus 11's cameras, which boast an astounding array of 50-megapixel, 48-megapixel ultra wide angle, and 32-megapixel 2x telephoto sensors, are also made by Hasselblad. The three rear-facing cameras could provide some excellent images when combined with AI augmentation.
As for the front camera, it is expected to be equipped with a 16-megapixel punch-hole selfie camera. It is said to be the last model to feature the Hasselblad branding.
Display
In the past, OnePlus has dazzled us with its screens, and in our review of the OnePlus 10 Pro, we termed it "beautiful" for a good cause. With a variable refresh rate that can go as low as 1Hz and as high as 120Hz, the phone's magnificent 6.7-inch OLED screen is just amazing. Additionally, it supports HDR and has a high PPI (pixels per inch) for clear images.
For the OnePlus 11, we may now anticipate OnePlus to replicate this, equal to or even outperforming the specifications of the OnePlus 10 Pro display. A recent leak specifies it to come with a 6.7″ 1440p display with a variable 120Hz refresh rate and wide color gamut coverage.
As for the front of the phone, we have a punch-hole selfie camera on the side, looking quite similar to how it was on the OnePlus 10 Pro. The side-facing camera signals that OnePlus is utilizing the Samsung E4 OLED panel, which is not the most recent screen technology (that would be the E6 OLED with a center punch hole), suggesting that the OnePlus 11 will be more affordable than iPhones and Samsung devices.
RAM
The OnePlus features up to 16 GB of lightning-fast memory with this latest flagship device. There is not much to go into detail about aside from the fact that we can expect memory combos from 8 GB RAM up to the advertised 16 GB.
Price
The corporation did not give many specifics about the device. According to the firm, the OnePlus 11 Pro will be the priciest OnePlus product to date. The previous generation OnePlus 8 Pro had a starting price of $899, followed by the OnePlus 9 Pro, which increased slightly to $969 before the current OnePlus 10 Pro returned to the $899 pricing range.
Observing these prices, we can expect the OnePlus 11 base model to be priced at $900, just shy of a full thousand USD.
Rumors
Lastly, let's have a look at all the rumors regarding the OnePlus 11!
Operating System
Some of OnePlus' 2023 phones will now receive five years of security upgrades and four major OS version updates. At a roundtable session in London, the company reaffirmed its new promise, although it did not specify which phones will be covered by the new update policy.
According to rumors, the OnePlus 11 and subsequent flagship phones from the company will make use of the new expanded software support. Gary Chen, the head of operating systems for OnePlus and Oppo, stated that security upgrades would be released every two months.
Body Design
According to another rumor, the OnePlus 11 family would have a ceramic body with a metal frame. This chemical will boost the longevity of the gadget in addition to giving it a stronger feel. The OnePlus 11 5G is slated to launch in two colors: Forest Emerald and Volcanic Black.
According to the renderings, the firm will use the same color scheme on its upcoming flagship as it did on the OnePlus 10 Pro. In addition to a metal frame and curved display up front, the phone will include a newly developed camera module with a circular ceramic cutout containing the triple camera setup and an LED flash on the rear.
Storage
Another leak suggests that both of the devices will include UFS 4.0 storage at the same time. In comparison to the UFS 3.1 standard now used in flagships, this technology is around two times faster. For comparison, UFS 3.1 can read data at a maximum rate of 2000 to 2500 MB/s, while UFS 4.0 can read data at a maximum rate of 4200 MB/s. Average write speeds rise from 1200MB/s to 2800MB/s.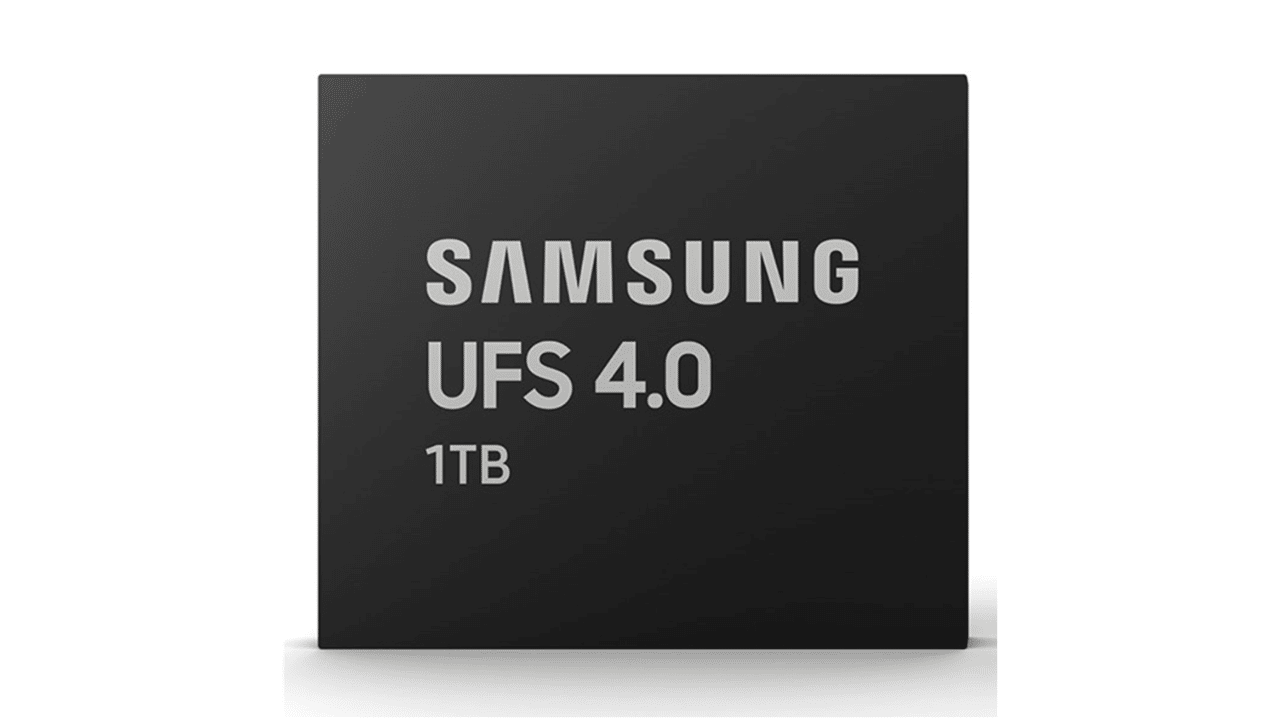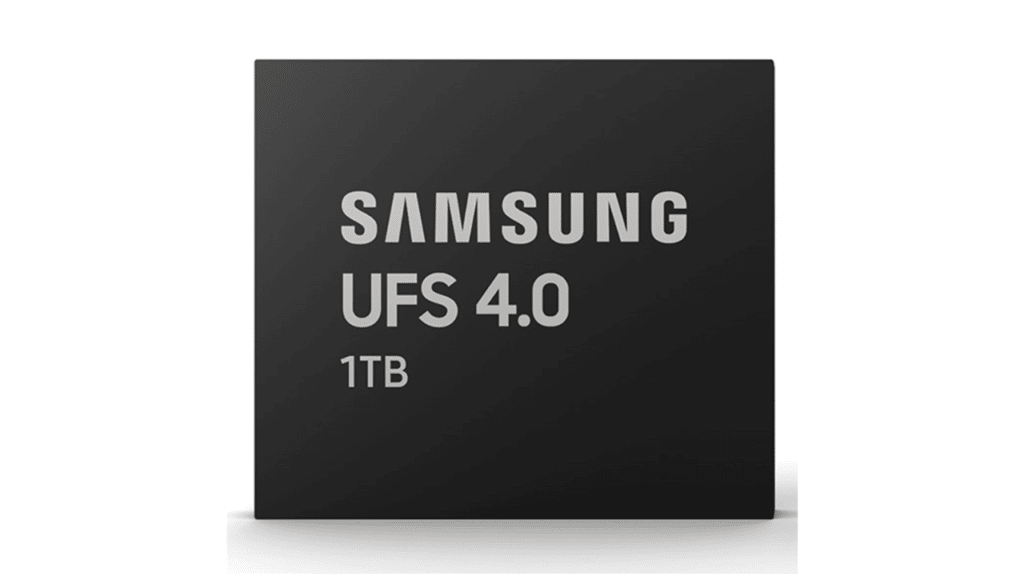 Conclusion
We are just as excited about the OnePlus 11 as you might be. It offers a boatload of features, such as a top-of-the-line 2K 120Hz, the all-powerful 5000 mAh battery, and UFS 4.0 storage. It is expected to launch in the first quarter of 2023 and be priced at $900. That concludes this article.
If you found the information you read helpful, leave your feedback in the comments below and while you're at it, react with one of the emojis to let us know how we're doing.