The well-known industry leaker MLID, often known as Moore's Law Is Dead, claims to be aware of the MSRP for NVIDIA's RTX 4070 Ti. According to a previous leak, the RTX 4070 Ti will be unveiled at CES 2023 and will go on sale on January 5th. This GPU's specs are well known since it is just an RTX 4080 12GB with a different name.
The RTX 4070 Ti will cost $799 when it launches, which is $100 cheaper than the RTX 4080 12GB, according to MLID. Nearly all enthusiasts of the RTX 40 series may now breathe a sigh of relief, but there is a catch. NVIDIA briefly considered pricing this GPU at $899, thus the $799 MSRP is not firmly established. In any event, charging the same as the RTX 4080 12GB would be absurd.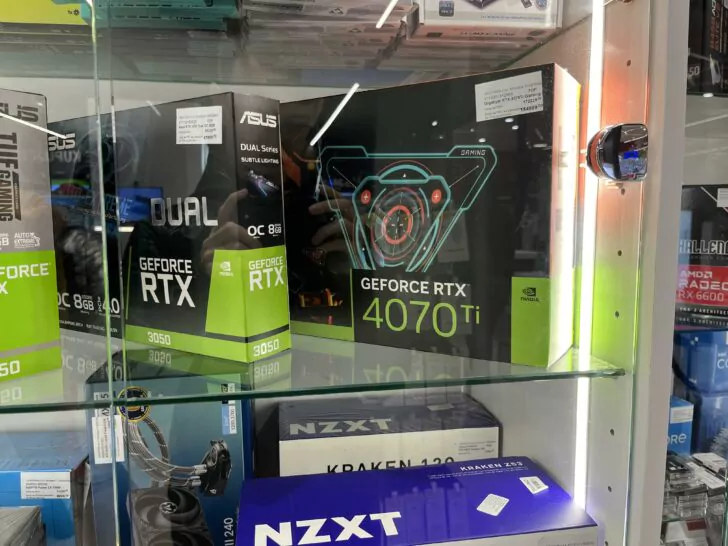 The leaker claims that if NVIDIA adopts the $799 pricing point, certain AIBs would charge far more than MSRP. This was anticipated since Founders Edition items are often more costly than unique designs. Similarly, we are well familiar with the RTX 4070 Ti's capabilities. This GPU performs up to 21% worse in OctaneBench than the RTX 4080. Additionally, as mentioned by NVIDIA itself, it falls short against the RTX 3090 Ti in gaming.
A 192-bit memory bus will connect the 12GB of GDDR6X memory that the RTX 4070 Ti will come with. The NVIDIA AD104-400-A1 GPU, which has 7680 CUDA cores, will power the 4070 Ti. A memory speed of 21Gbps would equate to an effective bandwidth of 504GB/s. It should be noted that this GPU's raw raster performance is much inferior than the RTX 3090 Ti's. A 285W TDP shouldn't need changing the power supply. Consumers may have to pay up to $899 for the RTX 4070 Ti. However, new rumours indicate that the RTX 4070 Ti's suggested retail price may just be $799.