Halo Infinite Xbox One Versions may have been scrapped according to a job listing by a 343 Industries employee on LinkedIn. The listing suggests that Microsoft is now solely focused on the Xbox Series X, Xbox Series S, and PC versions of the game. Perhaps Cyberpunk 2077 was the straw that broke the camels back for the current-generation.
Halo Infinite Xbox One Versions Could No Longer Be in Development
According to an updated description of a 343 Industries employee, it seems that the Halo Infinite Xbox One Versions are no longer in development.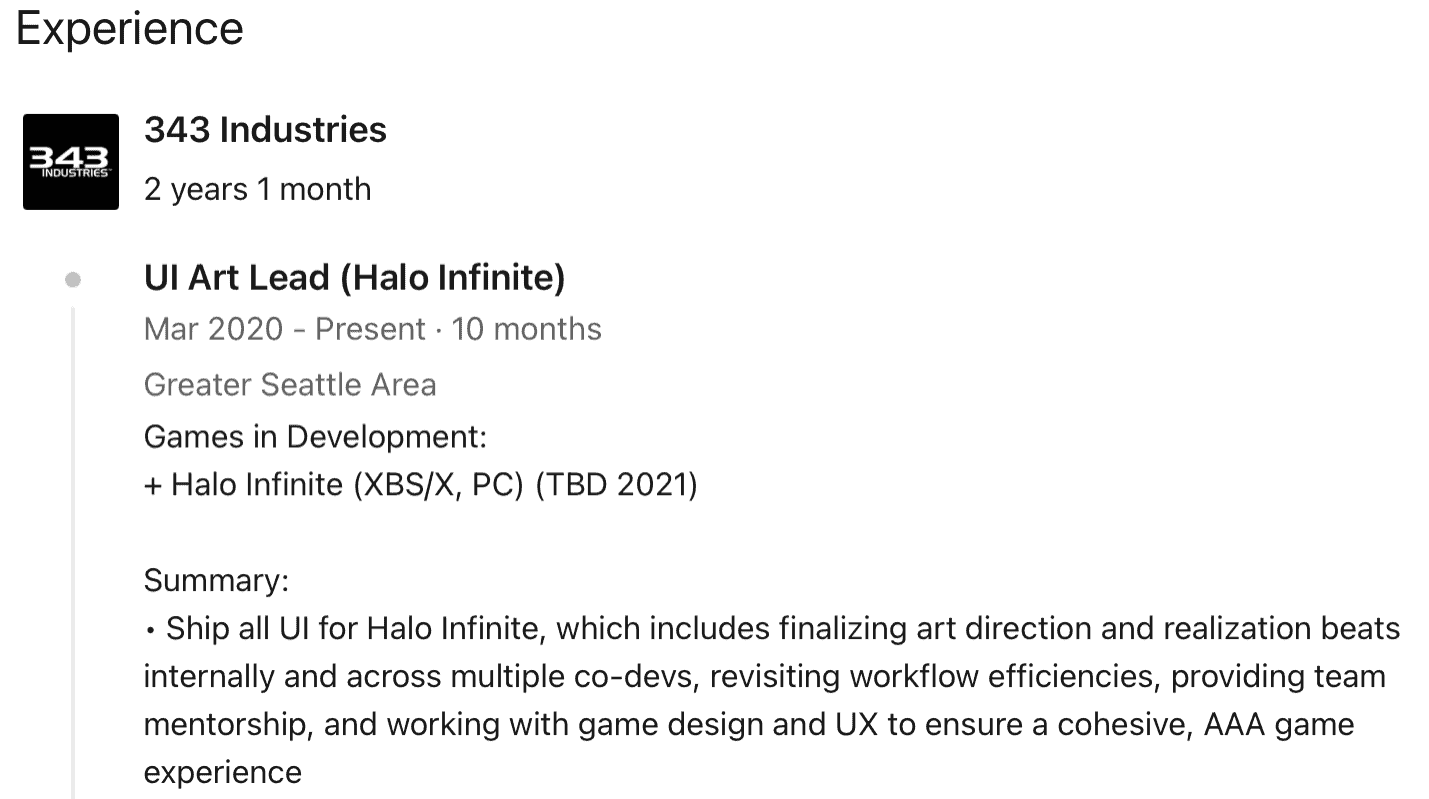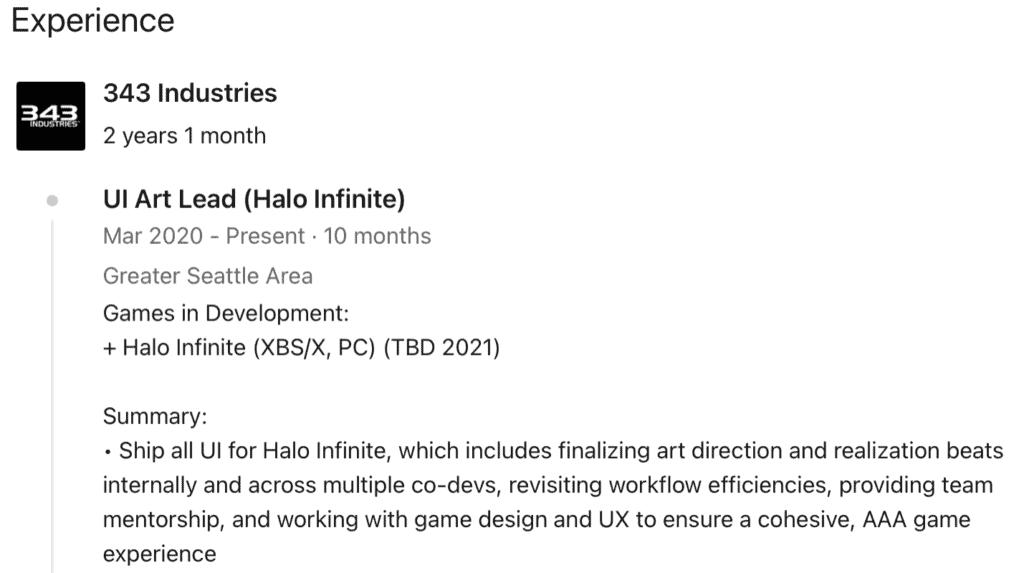 Out of respect for the privacy and confidentiality of the employee, we have chosen to not include their full details here.
The employee in question has been at 343 Industries for 2 years, but has been working on Halo Infinite as of March 2020. This could mean that the change in focus could be recent and perhaps Cyberpunk 2077's lackluster performance on the current-generation consoles acted as a wake up call for Sony and Microsoft regarding future releases on their previous consoles.
While Microsoft's last communications with the public reinforced that the game is still headed for a simultaneous release on Xbox One and Xbox Series consoles, this wouldn't be the first time a publisher has had second thoughts.
Resident Evil 8 was recently rated in Brazil, but only the next-generation versions were rated. This could mean that Capcom is also having second thoughts about bringing their latest entry in the Resident Evil series to the current-generation consoles.
Another instance of a developer and publisher changing their mind about bringing a game in cross-generation would be Mortal Kombat X being scrapped for the PS3 and Xbox 360.
As unfortunate as this might seem, it could be for the better of the tile, considering how Halo is one of Microsoft's most valuable IP's, they would not want to take any risky chances with it by putting out a version of the game that wouldn't live up to the standards they are expecting … Unless they want a repeat of Halo: The Master Chief Collection at launch.
There is also a theory that much like Forza Horizon was developed by Sumo Digital and Playground Games to develop each individual version of the same game for different consoles, this could be the same case here. However that remains to be seen.
For now, we will have to wait for official communication from Microsoft, this does seem rather bleak for Xbox One owners who were aptly looking forward to seeing Halo: Infinite on the Xbox One consoles.