The era of financial startups took a turn in the year 2017. Startups with the aim to raise their funds adopted Initial Coin Offering strategy. In the year 2017 and 2018, ICO's gained a potential profit of around $14 million with Blockchain projects! But the year 2019 was not so good for ICO's. With unregulated compliances, investors started experiencing scams.
Thus, to make the companies follow standard securitization, SEC (U.S. Securities and Exchange Commission) laid out a few regulations to be followed. Once they pass the SEC Guidelines and Howey Test, they are free to trade. These tokens are generally called as Security Token Offerings!
For the year 2019 Security Token Offerings have raised $380 million so far! STO is the one which involves the sale of cryptocurrency tokens to fund new businesses.
What is a Security Token Offering?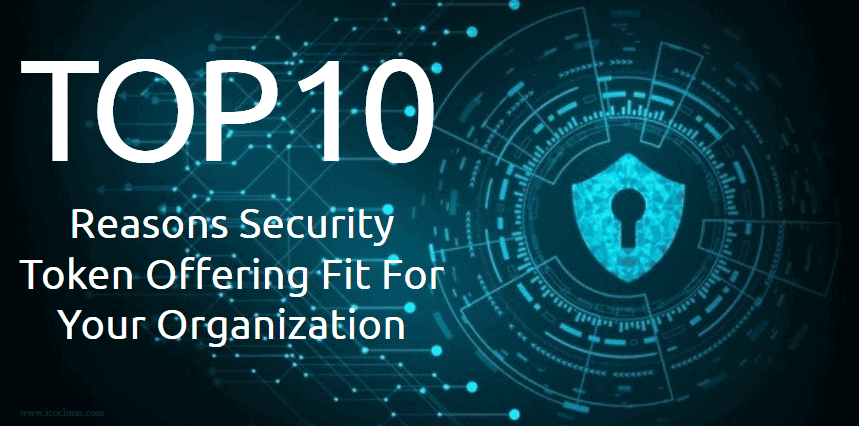 A Security Token is a tradable blockchain based asset which is being launched in an adherence to strict regulations. Security Token Offerings are the latest fundraising strategy, which startups make use of to raise the funds.
An STO is usually classified into:
Equity Tokens:

Tokens which represent the right to share in profit or ownership in an enterprise.

Real Asset Tokens:

Tokens which represent the ownership of real asset tools such as real estate or collective investment scheme.

Debt Tokens:

Tokens which represent debt tools such as real estate mortgages or corporate bonds.
In Security Token Offerings, tokens are being divided into smaller parts. This means that investors can part-own the asset. This is equivalent to buying a portion of share which you can't do. These tokens are being launched to bring in millions of dollars for fundraising.
Major Differences between STO and ICO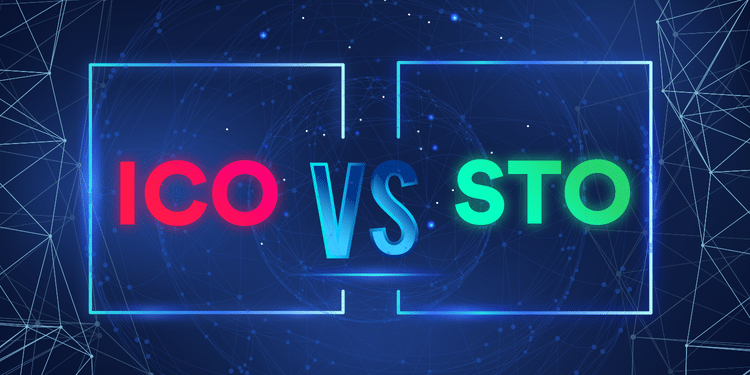 Unlike Initial Coin Offerings, a Security Token is the investment contract underlying in digital assets. For security, a token must be a fungible and a negotiable financial instrument. Initial Coin Offering issues utility tokens which remain unregulated in the crypto space. But, the tokens offered in STO are the financial securities. These tokens are being backed by assets, profits, or revenue of the company. Since ICO's are being unregulated, scams can happen easily. On the other hand, in the case of Security Token Offerings, they are less prone to scam factor.
Reasons to choose Security Token Offerings:
If you are an organization, you can kick-start with Security Token Offerings for the following set of factors:
Security Tokens are well regulated
Since the Security Tokens are considered as securities, they need to follow local security laws which are well established in most jurisdictions. Each country around the world has its own legal agencies and these regulations ensure the companies are more accountable to their investors.
At present ICO space looks a little bit shady.  With plenty of fake ICO's in the market, the credibility of ICO's is decreased. In the case of STO's, it obeys the regulations of the SEC and provides the trust factor for the projects. Therefore, STO's with regulatory compliances are more attractive to sophisticated investors.
Sometimes, accidentally one might have lost access to his/her wallet. This will result in the loss of potential money! Security Token Offerings have overcome this issue in the investment area. Properly regulated STO's have the ability to reissue the regulated tokens to the shareholders.
One potential reason why you can choose Security Token Offerings is, you can get the complete information of the issuer. You can get to know about the assets, the management structure, financial risks for the investors.
In the traditional fundraising systems, there are multiple steps involved. Thus, it takes longer time to execute. Added, traditional systems can also be expensive since it involves middleman and other such factors.
In Security Tokens, it is set to lower the dependence on an intermediary. Therefore, they render high-speed execution.
Security tokens allow fractional ownership of the investment product. This can, in turn, lower the minimum investments. This results in high-end liquidity in the global market.
Once a great number of people start purchasing smaller assets, it can enhance the liquidity in the blockchain.
This token can be processed to authenticate who can buy and sell it. Therefore, if an investor is not validated, it can restrict the token holders from trading.
As they are programmed easily, this result in any of the compliances can be made easy by altering as per the location.  
Security has always been a concern in the crypto industry. STO's existence will surely bring in a lot of relief to the investors. STO projects which are launched in compliance with SEC Guidelines remain more compatible.
The Approach of new investors
With the regulatory compliances, the authorities understand the importance of STO. Once the system is completely adapted across the globe, they become accessible by anyone with Internet Connection. Therefore, new investors starting to get into Security Token Offerings.
These Offerings are intended to bring in plenty of changes in the crypto industry. Since IPO's have already lost their popularities while ICO's are in a dilemma between scams and profit, Security Token Offerings can be the replacement of these strategies.
Moreover, there are countries that have a negative impact on Crypto Industries. But with the emergence of STO's, countries would start accepting the fundraising schemes.
Final Thoughts
In summary, Security Token Offerings show a promised future in the crypto industry. A lot of crypto enthusiasts have recorded their views that many security offerings will eventually exist in the upcoming years.
At the moment, there is no dominant platform other than security tokens for fundraising. Moreover, they are intended to solve all the issues pertaining to Initial Coin Offerings. Once the trend is accepted worldwide and the investors are tech-savvy with a little knowledge on the platform, this could bring in huge benefits to the businesses.
They will remain regulated, legal and hence one can invest in Security Tokens with a genuine expectation of returns and dividends.