Yesterday Apple had their September Event where they announced a bunch of new things, but not a new iPhone. They announced the release of iOS 14, iPadOS 14, WatchOS 7, and tvOS 14 for today, September 16th. App developers have reacted badly to this announcement because the new OS came without warning. This way they have less time to adapt their applications to work on the operating system. The event presented some major news about the Apple Watch fans as announced two new models. The Apple Watch Series 6 and Apple Watch SE. Let's look at what makes them stand out from the older models and hat new features they have.
What to expect from Apple Watch Series 6:
Apple Watch Series 6 is going to be powered by a new chip called S6, which they say it's a dual-core processor based on the A13 Bionic Chip introduced in iPhone 11. This watch has a new feature that is a SpO2 Sensor used to measure your blood oxygen saturation. The process of measuring is said to last around 15 seconds. The watch now offers support for 5GHz WiFi, don't mistake it for 5G. The altimeter feature on this watch got a new upgrade, now it uses the same chip that you can find in the latest iPhones. The always-on display got an upgrade as well, now it's 2.5 times brighter. You can pre-order this watch starting on Friday, with the GPS version starting at $399. Keep in mind that you won't receive a USB power adapter in the box as Apple justified doing this for the better of the environment.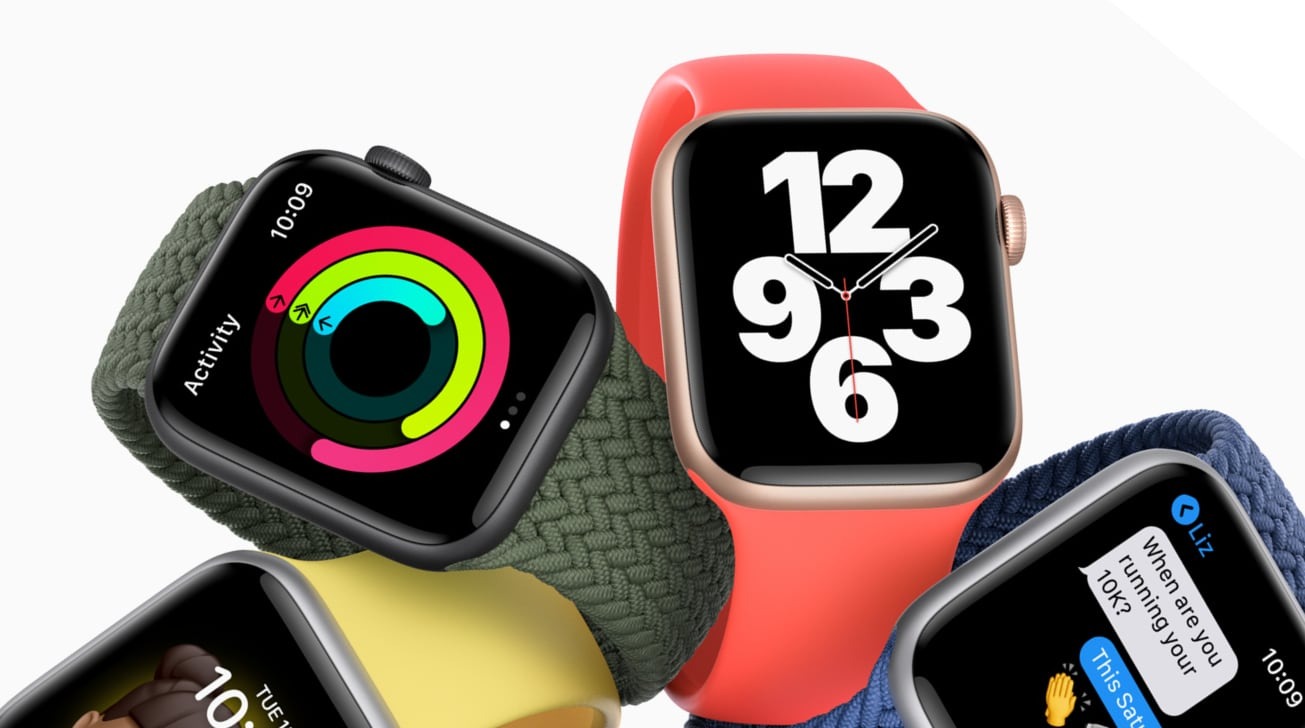 What to expect from Apple Watch SE:
In contrary to the Series 6, watch this one is going to cost way less, but it's not going to be worthless. This is a more affordable watch for a broader audience and, as such, is missing some features. This watch doesn't have the new processor, so it won't be doing any SpO2 measuring or even have the always-on display. It's also missing the ability to connect on 5 GHz WiFi and the ECG sensor which was added in the Apple Watch Series 4. The price starts at $279, and these are the things that you get from this price tag on an Apple product. This device has a $120 difference from the latest Apple watch. What's odd is that Apple is still selling the Watch Series 3 model for $199. In case you were wondering, this device will also come without a power adapter in the case.