Spotify offers great features to its users across multiple platforms. Some of its features, such as the Spotify Wrapped reel, are only available to its mobile users, whereas others are desktop exclusive. One of the features that are only available on the desktop version of the Spotify app is being able to see your friend's listening activity.
This feature can be easily accidentally disabled. If you are asking why you can't see your Friend Activity on Spotify, then we have your answer. Let's see why it is hidden for you and how to re-enable it.
Why You Can't See Friend Activity
You may not be able to see your Friend Activity on Spotify because it is hidden. It is a feature that can be turned on and off within the app. Another reason why you may not be able to see your Friend Activity can be due to using an outdated version of the app.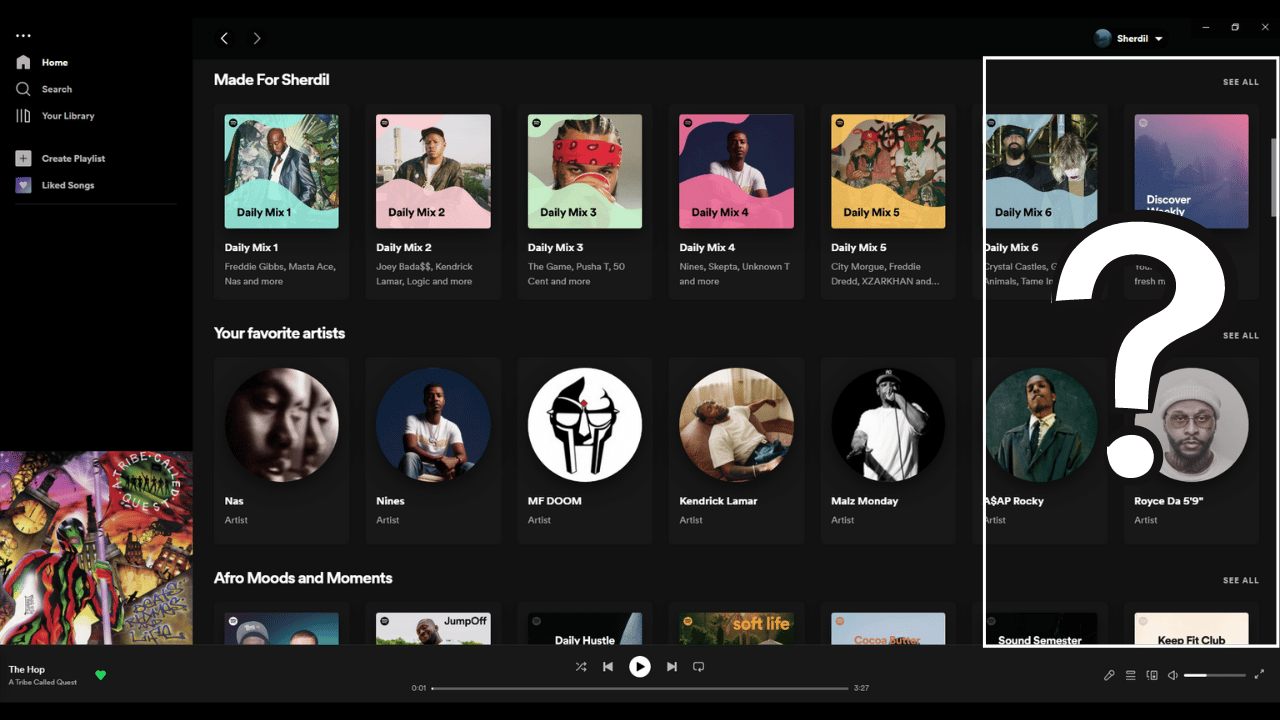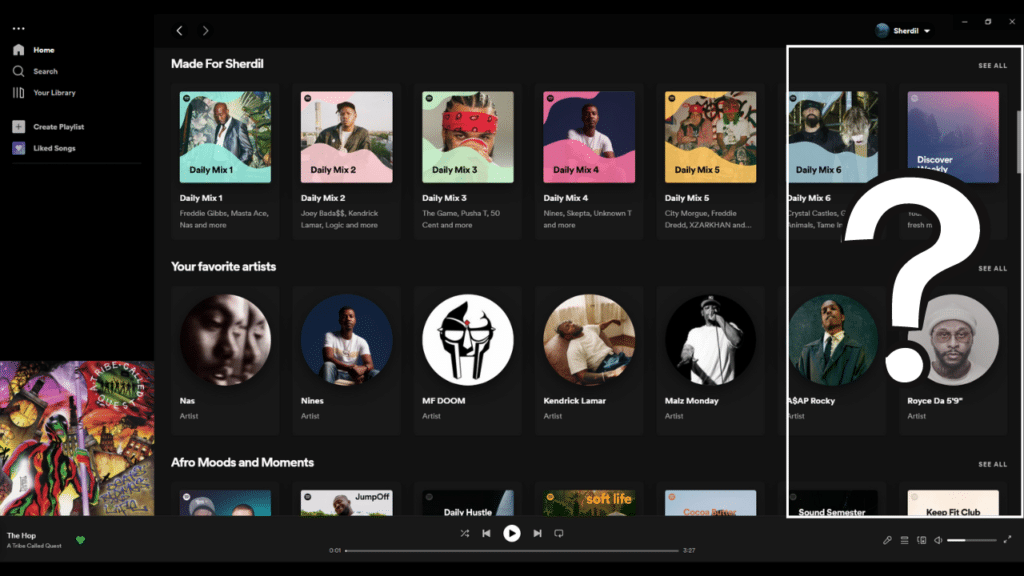 Not being able to see what your friends are listening to may leave your curiosity at its peak. There are multiple possibilities that the Friend Activity tab on your desktop client could be missing. Let's learn why this occurs:
Also Read: How To Presave on Spotify
Disabled Friend Activity
Like many features of Spotify, the Friend Activity tab can be closed with ease for users who wish to use Spotify without it. You may have misclicked on the cross button and accidentally closed it. But don't worry! It is easy to re-enable it and continue to keep tracking what your friends listen to. Simply follow these steps to make the tab reappear on the right side:
Enabling Friend Activity
Open Spotify.
Click the button with your name on it at the top right and go to Settings.
Scroll down to Display and enable the See what your friends are playing option.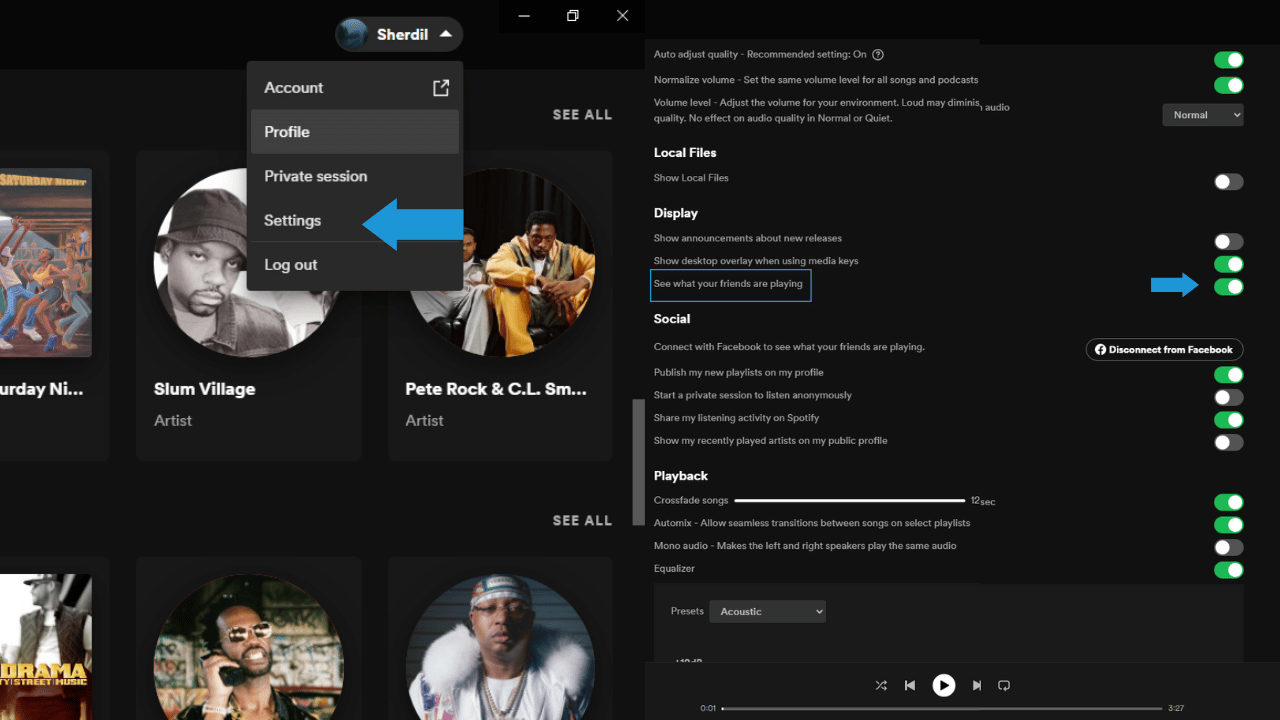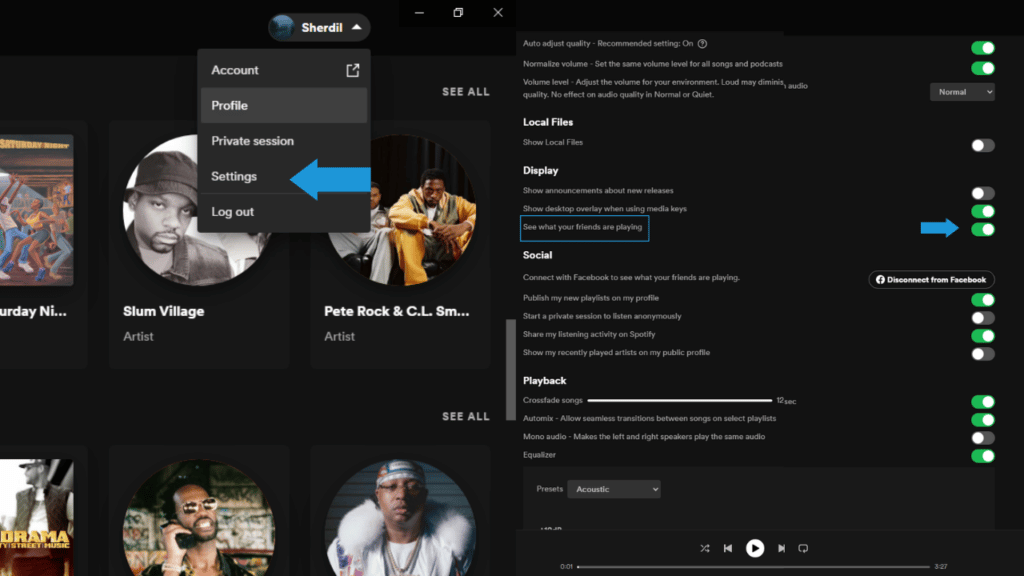 You Don't Have Friends
Not to be a meanie, but if you don't have friends, you won't be able to see what anyone's listening to. To see one's listening activity, you need to be following them, and they need to be following you back. If you are not following back anyone on Spotify or you have no followers, your Friend Activity may not show on the right side of your app.
Additionally, if you enable it from the settings while having no friends on Spotify, it will show up as empty. To solve this, ask some of your friends to give you links to their accounts and follow them. Once they follow you back, they will automatically appear on the right as you browse the app. You can also connect to Facebook to find friends.
Not Logged In
Not being logged in is another reason why you can't see Friend Activity on Spotify. This may seem silly, but hundreds of thousands of people use Spotify on their web browser, which does not require you to sign in. If you are not logged into Spotify, you will not be able to see the Friend Activity tab, as you will not have any friends to display in the first place. Press the Log In or Sign Up buttons on the top right to listen to music using an account and add friends.
Conclusion
People love knowing their friends' music tastes and what they are listening to, and Friend Activity is the perfect feature for it. Do you keep track of what artists your friends listen to? Did you find our article helpful? Let us know in the comments, and be sure to react with an emoji!