In an age of powerful gaming systems, the demand for emulators has only skyrocketed. While there are an array of emulators to replicate the experiences of previous consoles such as the PS1, PS2, the Nintendo Switch, and other consoles, Xbox Emulation has just reached new heights with Xemu 0.5 with their new highlight trailer.
Xbox Emulation is getting better with the introduction of Xemu 0.5
Xemu is an emulator for Microsoft's original Xbox – the console that put the software company into the world of gaming hardware. With breakthrough titles such as Halo putting the system on the map, there are still a plethora of games that fans were not able to experience on the console on time.
Xemu 0.5 is the latest build of the emulator and shows the leaps that the emulator has been able to achieve with the passage of time.
If you want to look at an extensive list of titles that are available for play on the emulator with their respective status, you can have a look at the emulators official site.
At the time of writing this post, this is the breakdown of titles that work with Xemu.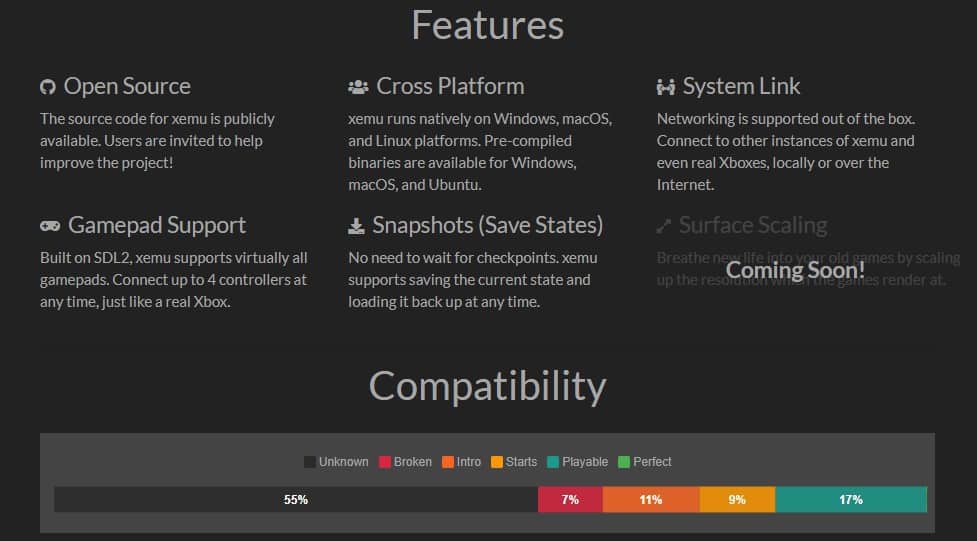 As you can see, a lot of the games are still in the 'Unknown' in terms of compatibility as they have yet to be extensively tested, while only 17% of the total Xbox Library is in 'Playable' state.
Playable means that the title is can be played with minor issues, and with the rest of the status you can either start them or get to the intro before it crashes.
The emulator has made some impressive progress in a short amount of time and as time passes will be able to expand on the list of games on the list.
If you are a fan of experiencing the original Xbox Library, you can also consider grabbing an Xbox One or Xbox Series console which offers backward compatibility with a significant library of titles for the
As a relatively newer emulator, Xmeu is still a ways off for getting the list to a higher number, but with a very strong start and already offering a lot of great titles to play right off the bat.