Nowadays, smartphones are an integral part of everyone's lives, and with these smartphones come a lot of advantages and a few disadvantages as well. Managing your Android's storage is one of the most frustrating things to do, as smartphones come with limited storage it is crucial that you know how to empty your trash on Android.
If ignored then your phone's storage would fill up so quickly that your phone will just start lagging and you will be irritated with how slow everything functions.
Your Android's storage might get filled up with cached data, unused apps' data, unnecessary downloads, accidental photos, repetitive photos, unused documents, and much more. You need to get rid of all of these storage-eating parasites to empty trash on Android.
Nowadays, as smartphones are getting better apps and high-quality cameras, these apps take up a lot of storage, and pictures clicked from such HD-quality cameras turn out to be of such big sizes that even 100 photos can eat up at least 1.5GB of your storage. So, it is essential to know how to clear your Android's storage and make it trash-free.
In this article, we are going to share 3 simple ways to empty your Android's trash.
Read about How To Use Nearby Share on Android – A Beginners Guide
3 Simple Ways to Empty Your Trash on Android
Clearing Cache Data
First of all, let us understand what is cache data. Cache data are files saved in your storage by the app you are using, these files are accessed by the app when you use it in the future. This way, the app knows what you like to see, what are your preferences, what are your favourites, to enhance your user experience.
However, these files can stack up and the cached data can fill up your internal storage pretty quickly. This data is known as cache data.
Follow these simple steps to empty trash on your Android by clearing the cache data:
Step 1: Click on "Settings"
Step 2: Locate "Storage" and click on it
Step 3: You will see a list of components that are occupying most of your storage, click on "Cache Data"
Step 4: Once you click on it you will be asked for confirmation to delete the Cache Data, click OK, and your cache data will be cleared
Follow the arrows in the below screenshots to delete your cache date on your Android device.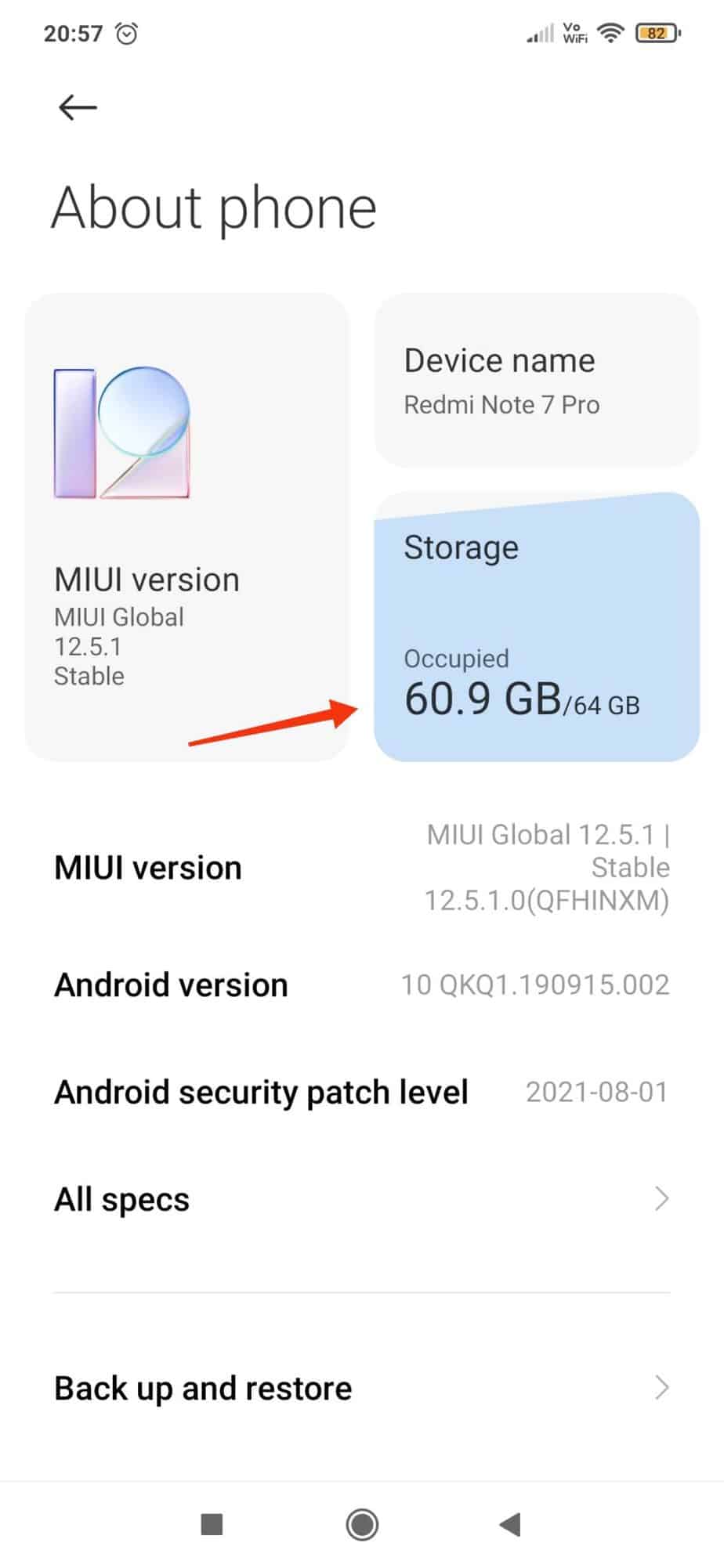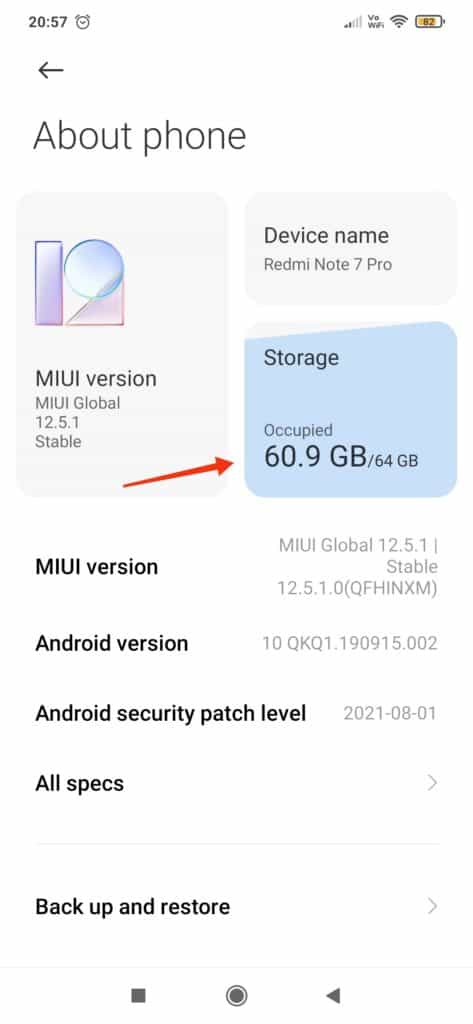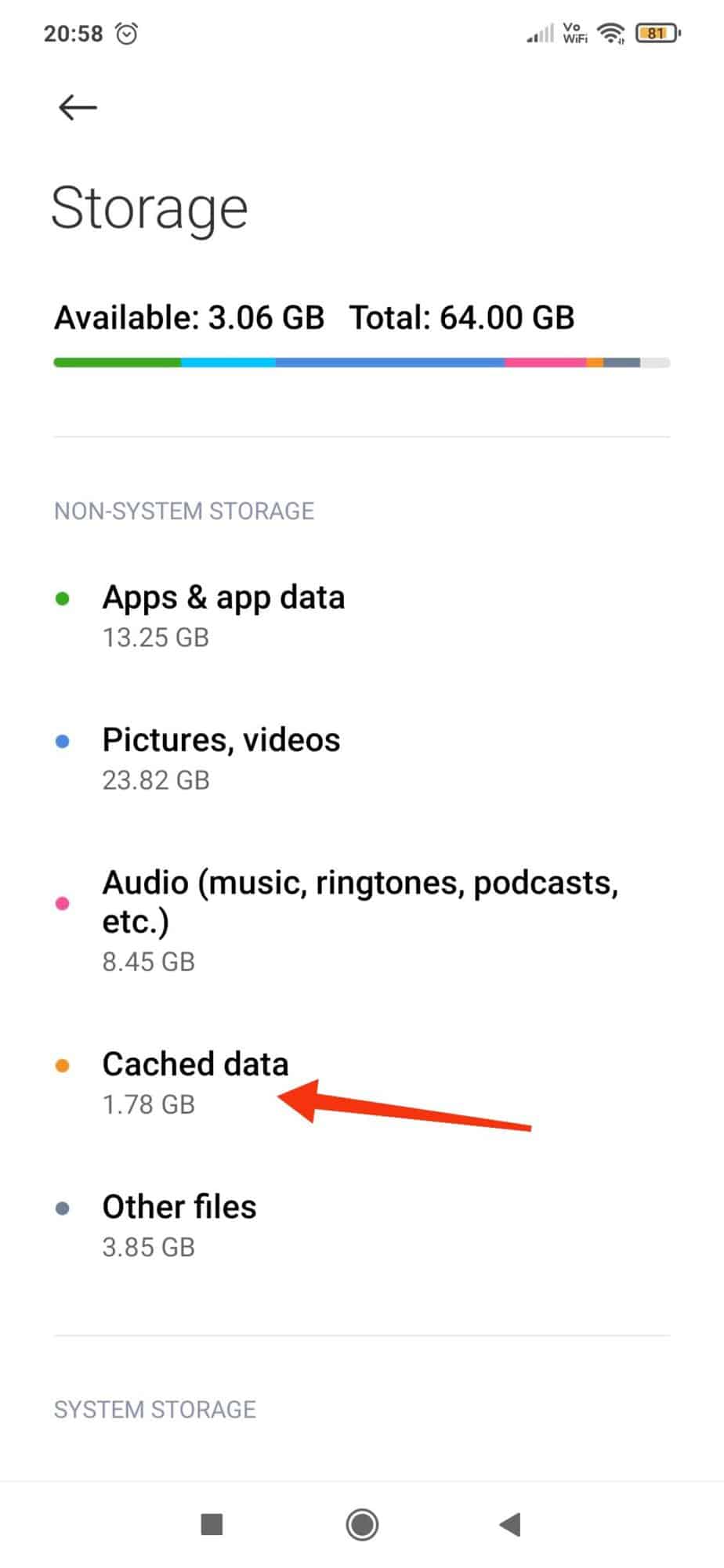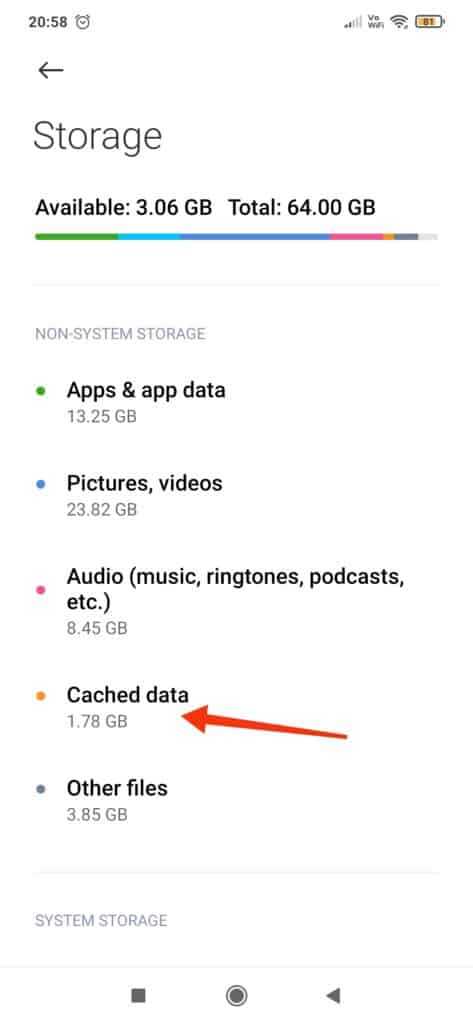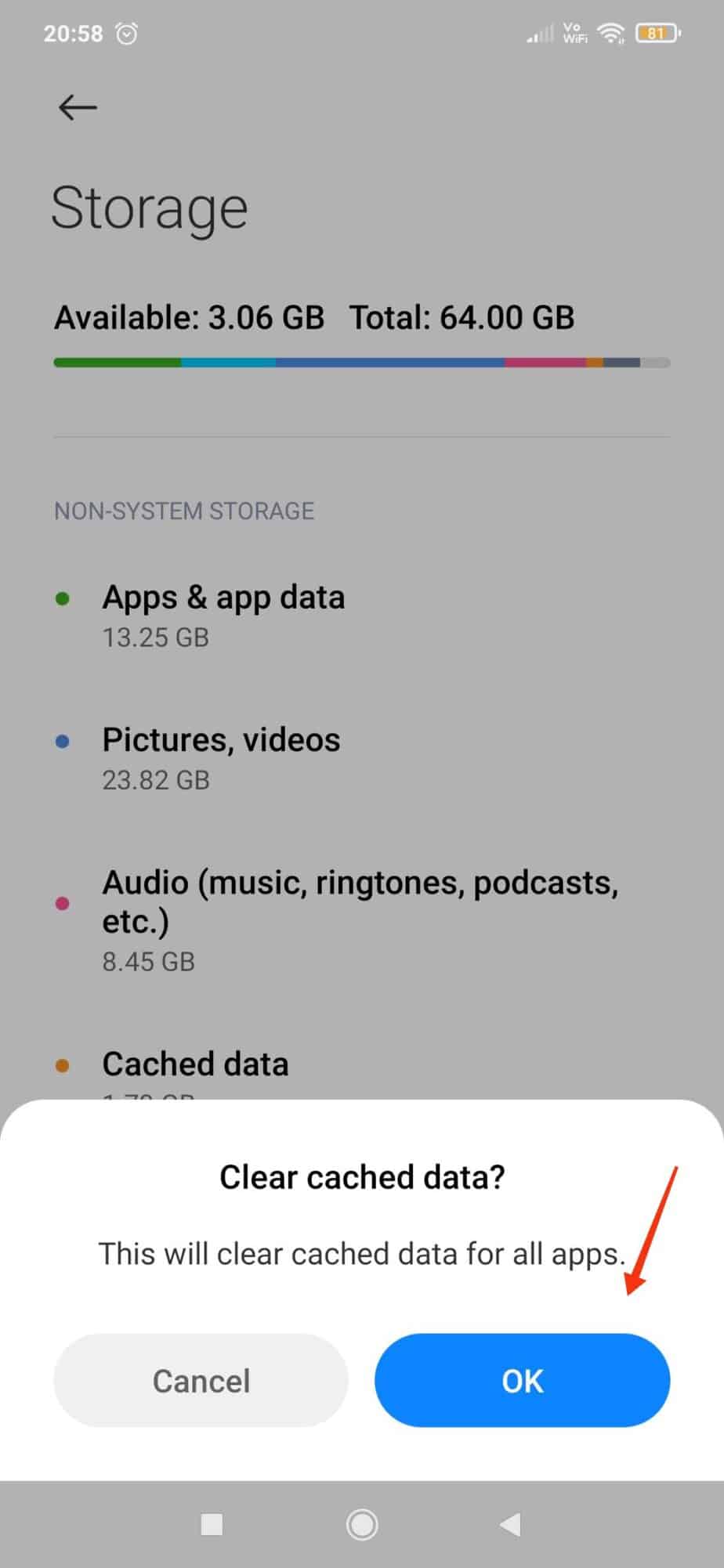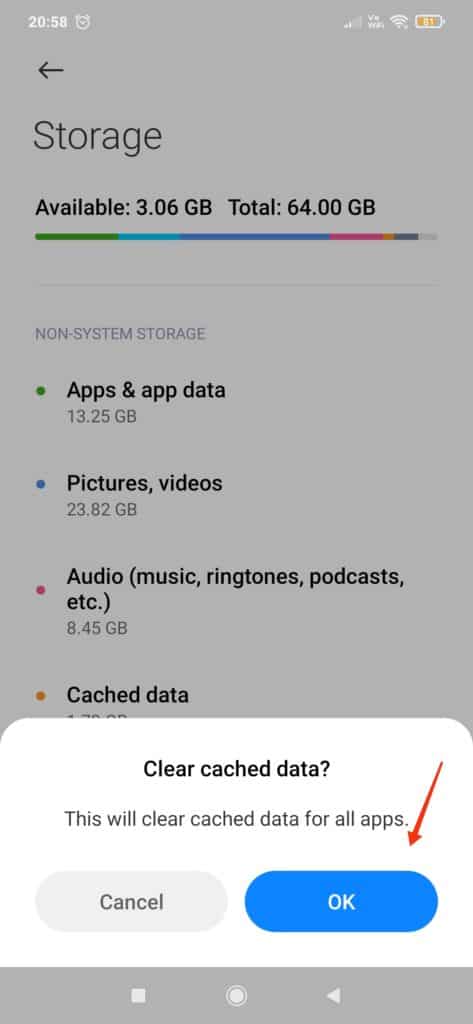 Delete Least Used Apps/Documents
One of the lesser talked about ways of emptying trash on android is clearing your phone's storage by deleting the documents that have been just lying in your phone for months, without any use.
Also, another way around this is that you can uninstall the apps that you do not use much. We sometimes download and install an app because we need it for that particular moment, but then it just lies in your phone without being used again, or maybe there are some apps that are taking up a lot of storage in the form of cache data, you can find lighter alternatives for such apps.
Such apps can lie in your phone and might seem innocuous at first, you might think, "let it be, I might need it someday", but then that app just lies in a corner of your phone, eating up your storage.
Find such apps and documents, and delete them.
In some smartphones, in storage settings, you can locate apps storage, and you can filter these apps with the tag "least used". You can either clear caches of these apps individually (which is by the way our next trick in emptying your android's trash) or you can uninstall them altogether.
Read more: How to setup Quick Tap Gesture on Android 12
Clear Individual Apps to Empty Your Trash on Android
There are some apps that are quite notorious for consuming a lot of storage in any smartphone, some of them are Google Chrome, WhatsApp, Google Duo, Facebook, Instagram, YouTube, and other famous apps too.
Since these are some of the most popular and most-used apps by any individual user on android, they tend to collect a lot of caches and a lot of files are being downloaded on these apps, for example, you might download videos on YouTube to watch them offline and this will take up a lot of storage. Another convincing example would be the more files you receive and download on your WhatsApp the more its storage is going to snowball and consume your phone's storage.
In order to clear any individual app's storage, you need to go into that particular app's storage and do either of these two things: a.) clear cache b.) clear all data
If you clear only cache it will clean the cache data of that particular app, but if you choose clear all data then it will clear the entire settings, preferences, history, and cache data as well. So, choose according to your own preference.
Follow these simple steps to clear individual apps:
Long click on that individual app
A pop-up window will open, click on "app info"
Click on "Clear Data" at the bottom
Either clear Cache or clear all data of the app, as per your preference
Follow these below screenshots to easily navigate your way to empty your trash on android by clearing the individual app's storage.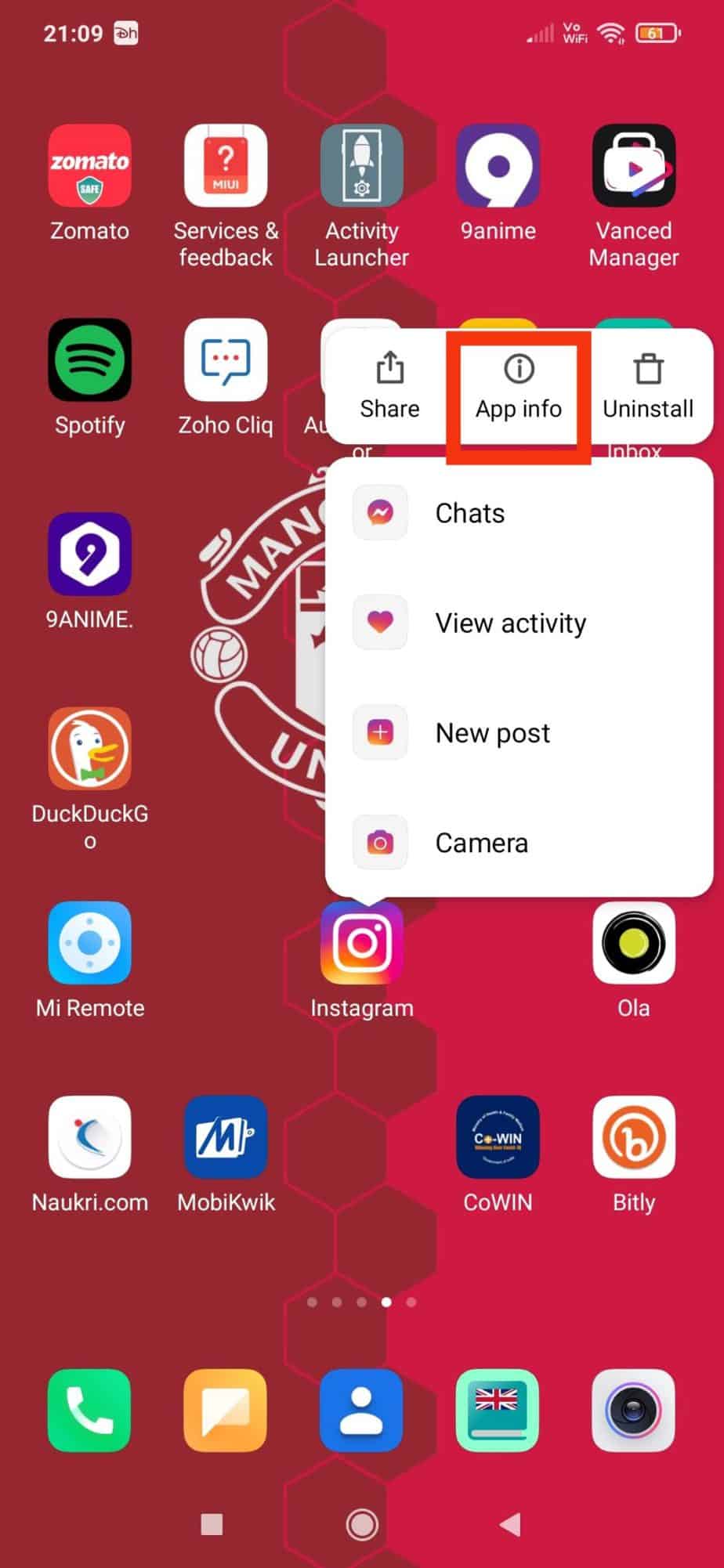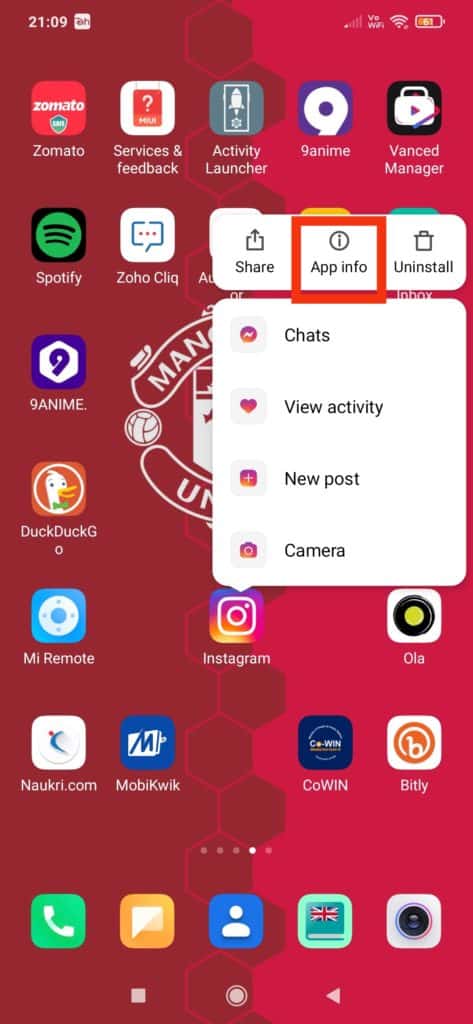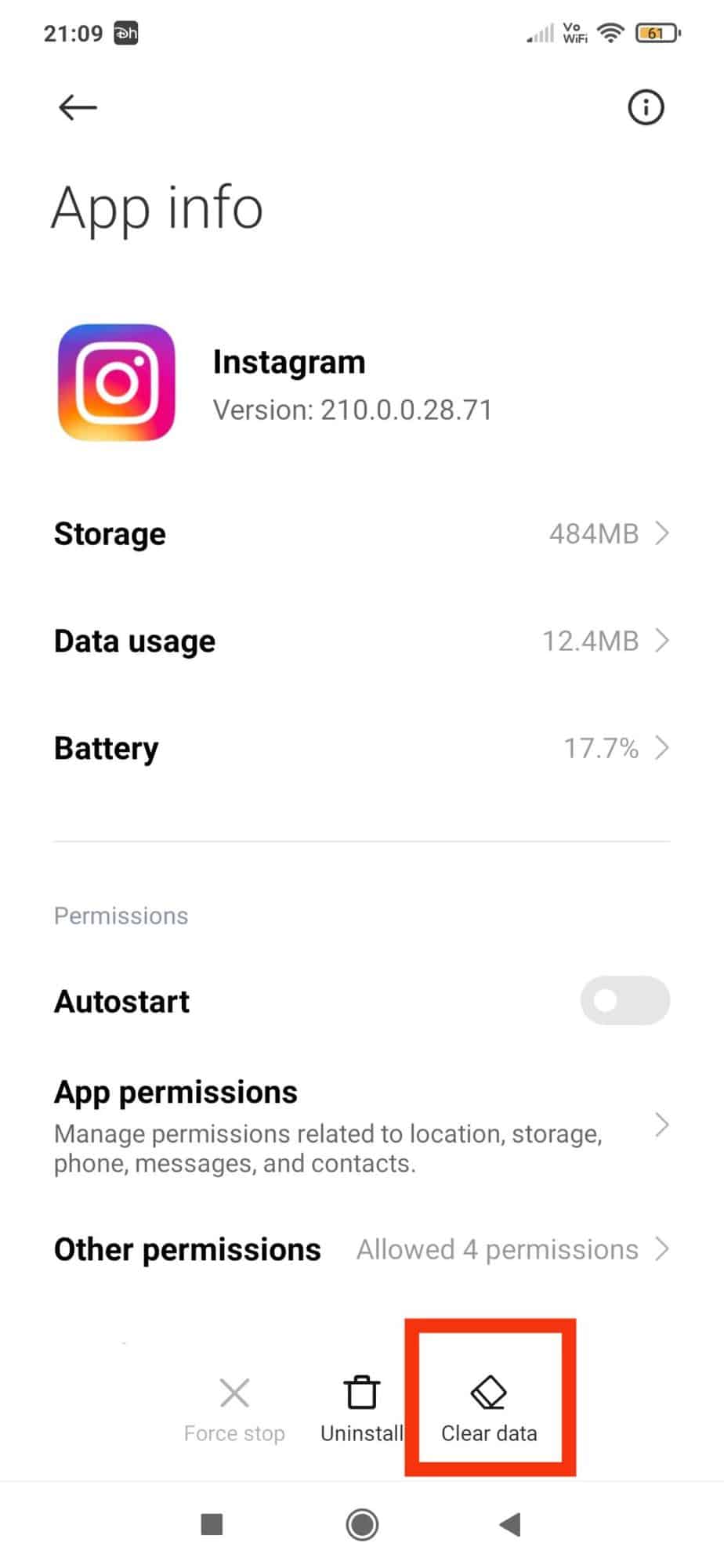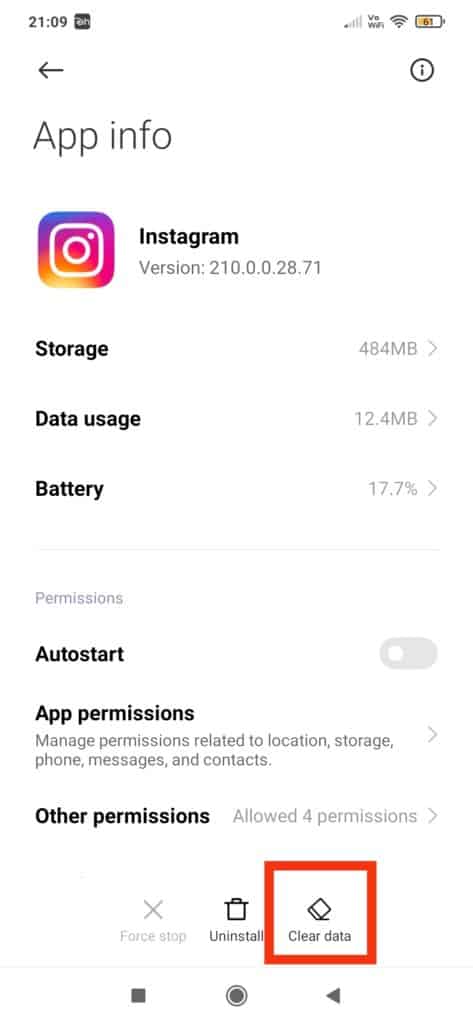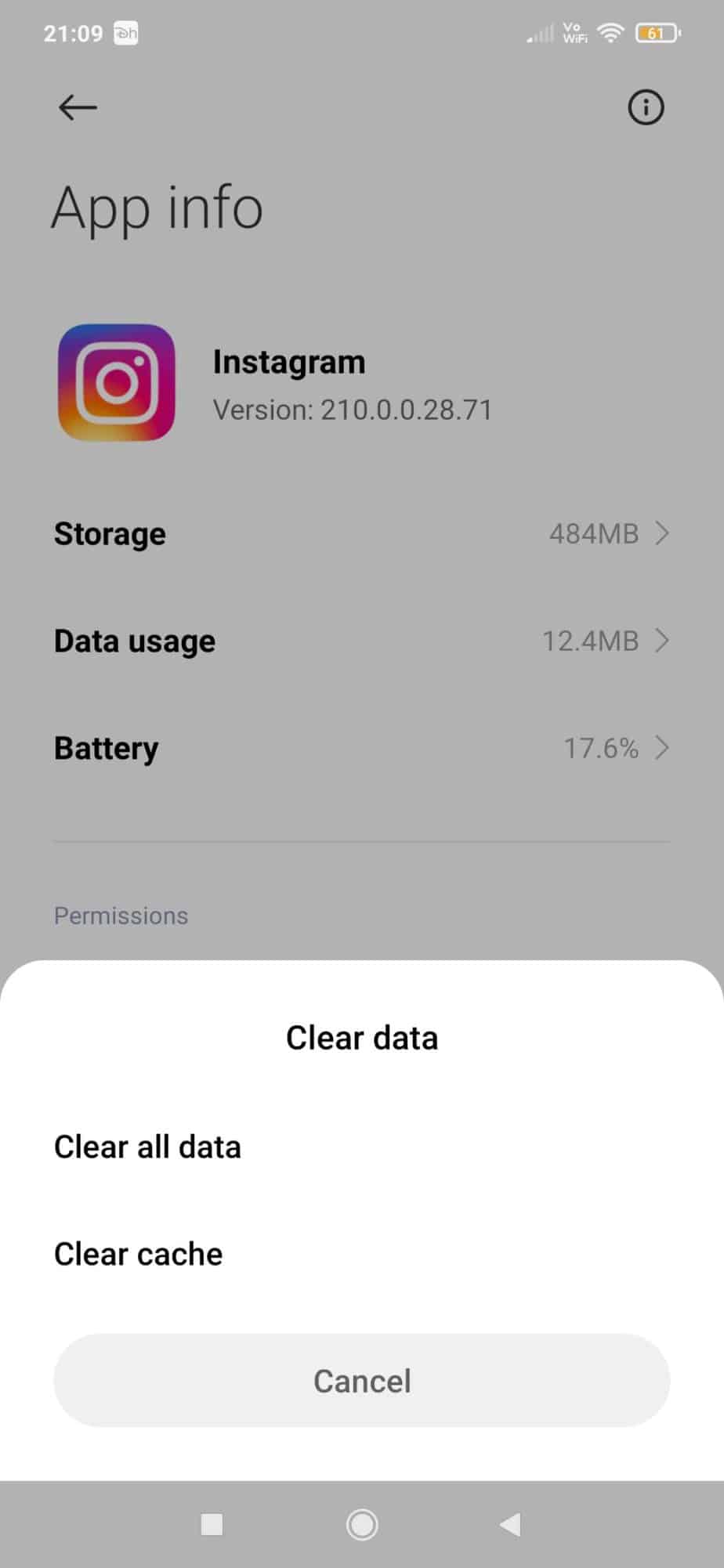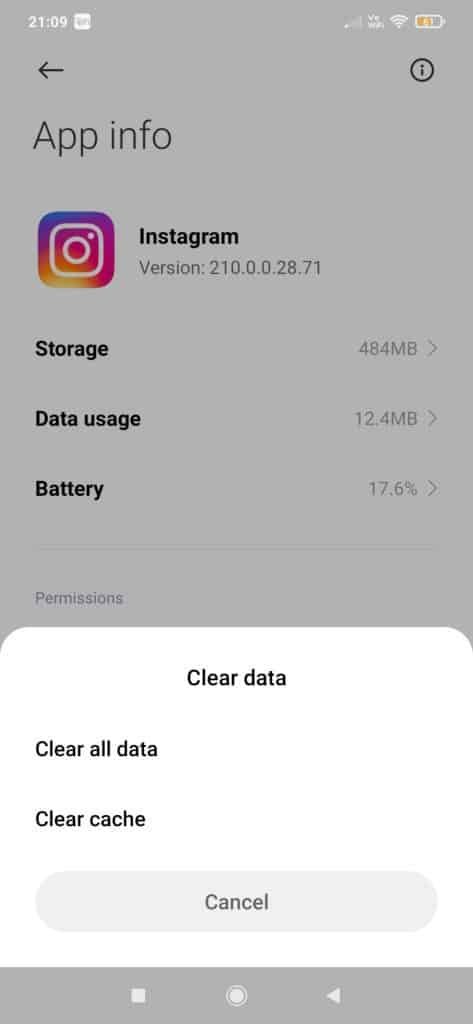 Frequently Asked Questions
What is the best way to empty trash on android?
We have shared 3 powerful and effective ways to empty your android's trash, you can assess the situation yourself and choose the way that suits you the best. If you want to clear all the cache, go with the first method. If you want to only clean a particular app, go with the third one. If you want to just clean your files, go with the second method.
Can you recover deleted files on android?
Yes, you can, but only in some apps. For example, in Google Photos, the files that you delete are actually not deleted, they are moved to Bin, and they stay there for 30 days, after which they are permanently deleted. So, if you want to recover some deleted files, you need to go to Bin and recover the files that you need back.