Even though it was vetted as being cinema-worthy by the likes of Netflix, the original S1H didn't get all the love it deserved. A shame, because the price, a slew of advanced video-making features, and the sheer quality of its video & photo output warrant the attention of serious buyers. Those in the know swear on the camera's capabilities and hope an update will set the record straight. Is there anything more to the rumors surrounding the Panasonic Lumix S1H Mark II than smoke & mirrors?
Stick around as we examine all the available info and speculate on what features this potential new feather in Panasonic's cap may bring.
Is There a Panasonic Lumix S1H Mark II Release Date Yet?
No, there are no concrete announcements regarding the Mark II's release date out yet. Speculation in 2021 suggested that it would be seeing the light of day towards the end of this year or at the beginning of 2023. Nothing more concrete materialized in the meantime, however.
Having said that, Panasonic is poised to announce new products, possibly in the Lumix line, later in October. That means we potentially won't have to wait long to get confirmation of the Mark II's existence and a possible release date for it then.
What Will the Panasonic Lumix S1H Mark II Look Like?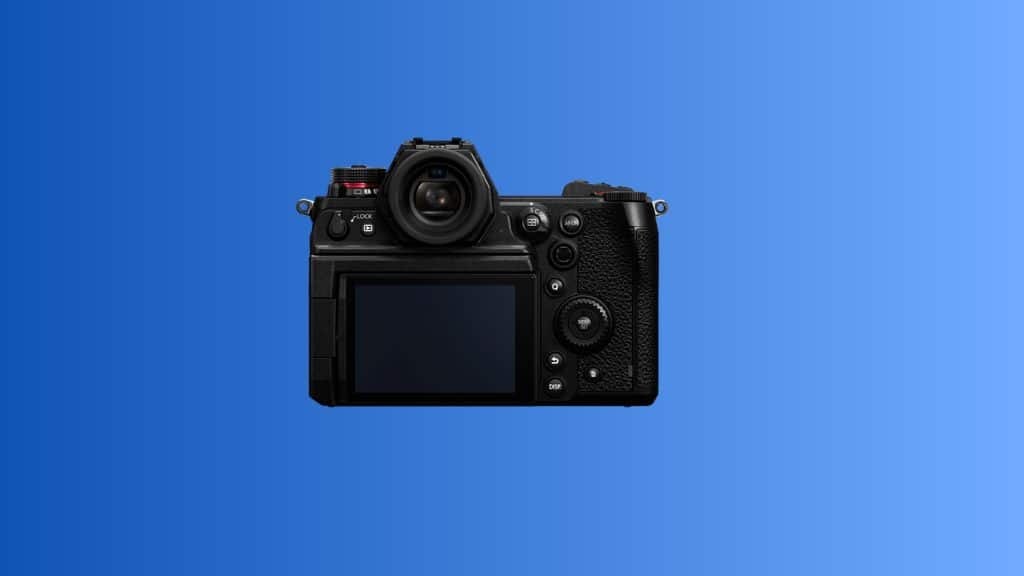 Leaked images of the Mark II's appearance aren't yet available. The original's form is already highly specialized for movie recording while retaining a recognizable full-frame aesthetic. We expect no significant changes to the physical control layout or the S1H's excellent flip screen.
One of the upgrades listed below mentions built-in ND filters. Coupled with improvements to in-body image stabilization, we should expect the Mark II to be at least slightly larger and heavier.
If possible, it would be great if Panasonic could do something about two aspects of the operation – fan noise & battery life. A fan was crucial to the S1H's build since the camera was designed to shoot video without limitation and could do so at 6K. That kind of stress generates a lot of heat, causing the fan to run at full blast.
All that heat generation also takes its toll on battery life. The S1H has a proprietary battery with a seemingly impressive capacity of 3,050mAh. That might get you through a day of stills shooting but won't be good enough for recording video at remote locations.
What About the Specs?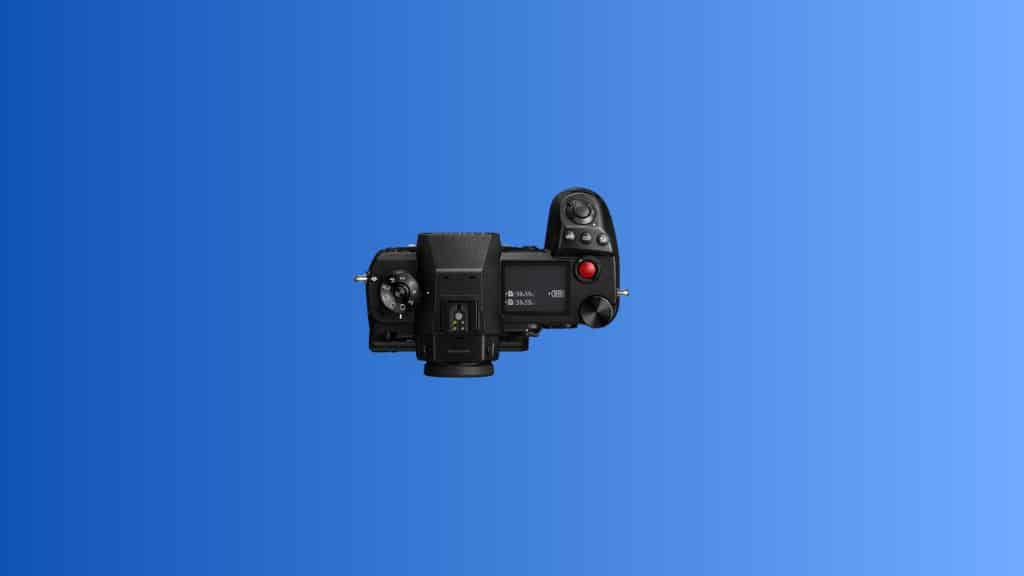 This is the only part of our rundown that currently contains some actual rumors, albeit pretty sketchy ones. They started surfacing last year and went through a few changes before settling on the list below. It was taken from a site called The New Camera and is the only info we have on the spec sheet for now.
General features:
34-megapixel full-frame sensor
More than 14 dynamic range stops
Built-in eND (up to 8 stops)
6.5 stops in-body image stabilization
V-Log
New depth-from-defocus AF
Resolutions & framerates:
8K 24p 4:2:0 10-bit 600M
6K 60p 4:2:2 10-bit 200M (cropped)
6K 24p / 30p 4:2:2 10-bit 400M
Cinema 4K 60p 4:2:2 10-bit 400M
Cinema 4K 120p 4:2:2 10-bit 400M
4K 180p 4:2:0 10-bit 200M
1080p 240p 4:2:2 10-bit 100M
1080p 300p 4:2:0 8-bit 50M
Several features stand out here. First are the Mark II's supposed 8K capabilities. The step up to 8K is on top of many potential Mark II buyers' wish lists, even if it would be only limited to cinema-like frame rates. The SH1 maxes out at 6K 24p when using the entire sensor, so 60fps with 4.2.2 subsampling is a major step up.
The original already had an interesting take on slow-motion due to its variable frame rate feature. Judging by the large frame rate bumps in regular and Cinema 4K, we'll be able to get anything from smooth 60fps real-time footage to a 7.5x slowdown while retaining excellent video clarity.
The built-in ND filter the Panasonic Lumix S1H Mark II will supposedly have is also a boon for outdoor shooting. If it's anything like the models Z Cam produces, it will allow you to compensate for several EV stops in bright conditions and use open apertures on bright lenses outdoors.
If there's anything most S1H users grumble about, it's the autofocus. Depth-from-defocus has been around for ages and isn't fast enough to respond to rapidly moving subjects or ones whose movement is erratic. The leak only hints at a new kind of autofocus that will supposedly work on the same principle. Let's hope they get it right this time.
Panasonic cameras are esteemed for their excellent image stabilization. Having 6.5 stops of IBIS will let filmmakers shoot handheld in precarious conditions without worrying about shaky footage.
How Much Will the Panasonic Lumix S1H Mark II Cost?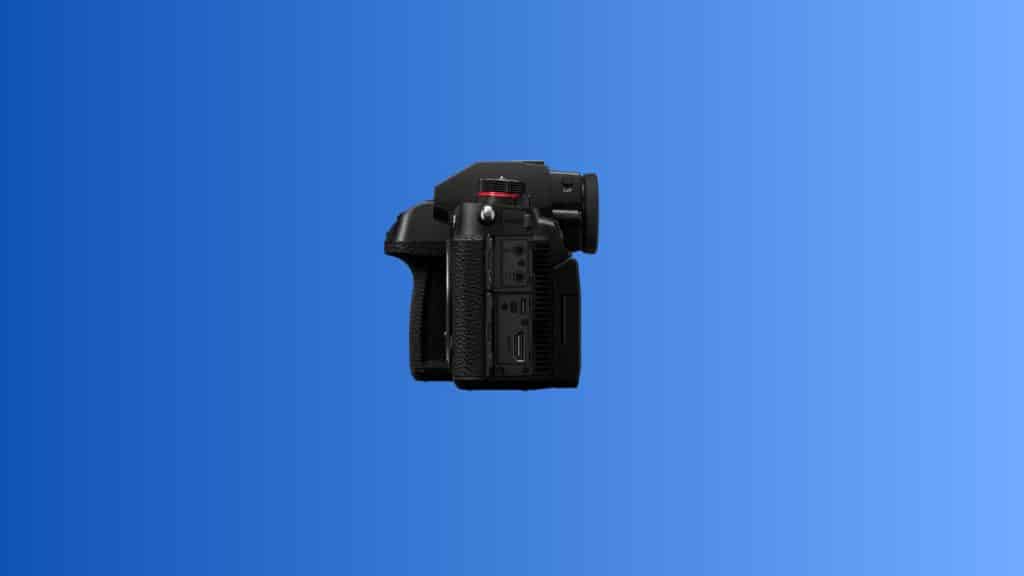 Next to nothing is known about the camera at the moment, so treat any price points we throw out as guesstimating.
The original hit the shelves in September of 2019 with a retail price of around $4,000. Online retailers have lowered the price to $3,700 since then and have been known to drop it during sales by a further $300.
Consumers would be best served if the Mark II went the GH5's route. The original Lumix GH5 went for $2,000 at release, while its successor initially cost just $1,700. It's unlikely that Panasonic will price the Mark II in the same manner, especially given current world events.
A return of the $4,000 price tag looks like the rosiest possible scenario. However, we wouldn't be surprised if inflation and production costs caused it to go up by several hundred dollars.
Conclusion
As you can tell, we're still pretty much in the dark regarding anything substantial about the Mark II. Even so, Panasonic would be foolish not to be working on a follow-up camera with the kind of market-disrupting potential even half of the leaked stats would indicate if true. We'll be on the lookout for more S1H Mark II news, so stay tuned.