If you're wondering how to watch your favorite TV Series or Movies on your Amazon Firestick, then you should really consider installing the Cinema HD APK. This is an amazing free application that works on all versions of the Firestick device. Cinema HD it's going to be your best friend, and it will allow you to binge-watch shows just as easily as Netflix.
You need to side-load it to install the application on this device, and we'll talk more about it later in the article. The installation process is a bit tedious, but with the screenshots provided it's going to make your life a lot easier, so make sure to follow along with them.
If you're interested in installing the Cinema HD application to your Firestick device, stick around and continue reading the article. We will talk about anything you need to know for Cinema HD and more.
What is Cinema HD APK?
Cinema HD is a free application that allows you to watch movies and TV shows on your Firestick and android devices. The app has over 100,000 titles from various genres such as action, comedy, drama, horror, etc.
Cinema HD was launched in 2016 by the company, Cinexio. This app is compatible with almost every Android smartphone and tablet running version 4.0 or higher.
With Cinema HD, you can download movies and TV shows directly to your device without having to go through third-party sites. In addition, the app also offers a wide range of features such as subtitles, closed captioning, audio description, etc.
If you are looking for a way to watch movies and TV series on your Firestick, then this guide will help you install Cinema HD on your device.
How To Install Cinema HD on Firestick?
Now that we know what Cinema APK is, let's continue with the installation process of it on a device, which might be a Firestick or an Android device, as we said above. Unlike some other apps, Cinema HD is not found on the Amazon App Store or Google Play Store. That means that you will need to side-load it. Be careful with this method since there might be some issues that can come by doing it this way.
How to Sideload Amazon Firestick in 2022?
At first, we will see how we sideload applications on the Firestick, but before we proceed, you will need to enable the "Apps from Unknown Sources" inside the settings of your Firestick.
To do that, you will need to go to 'Settings.'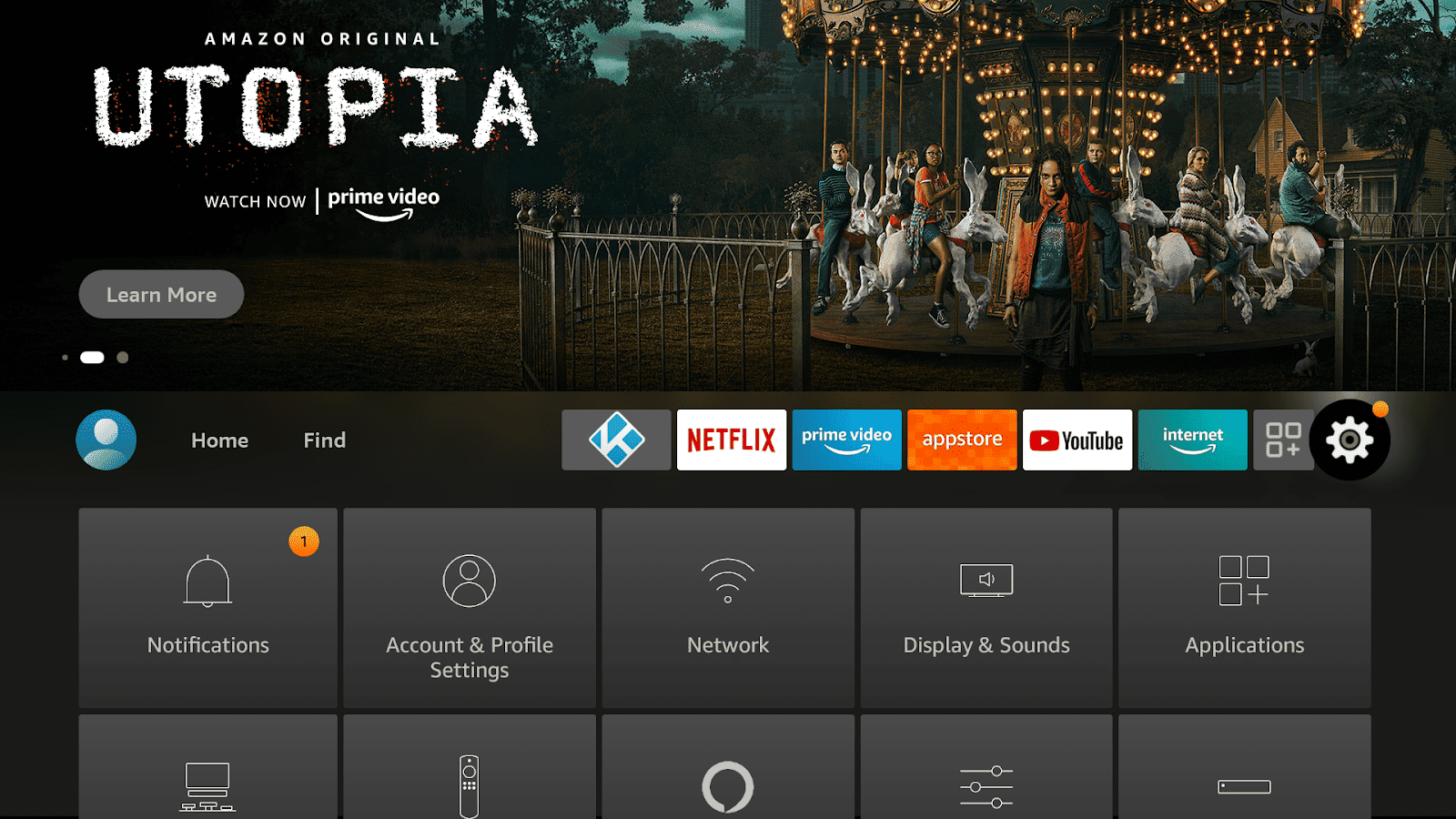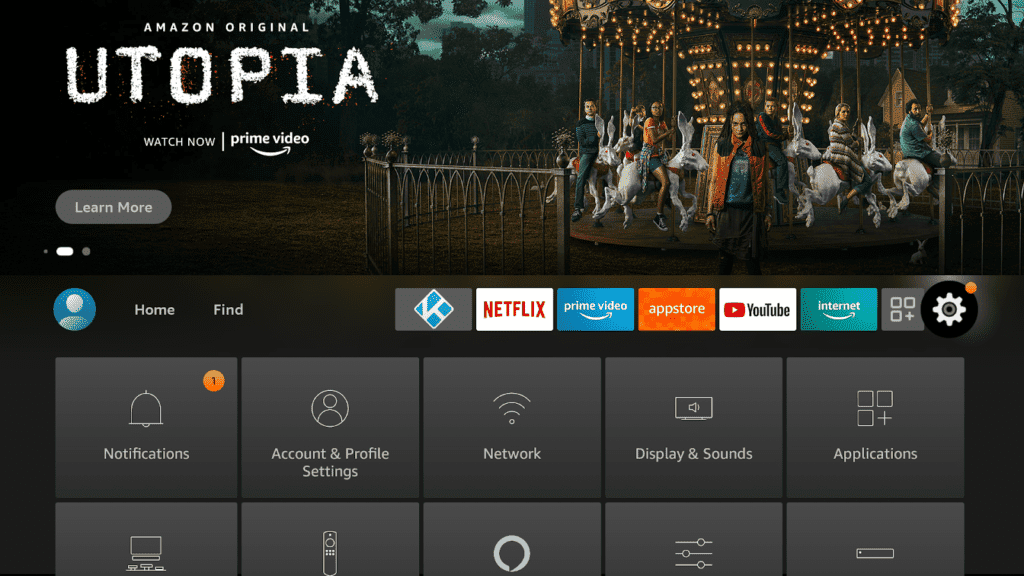 Then 'My Fire TV,' or whatever you've named your device.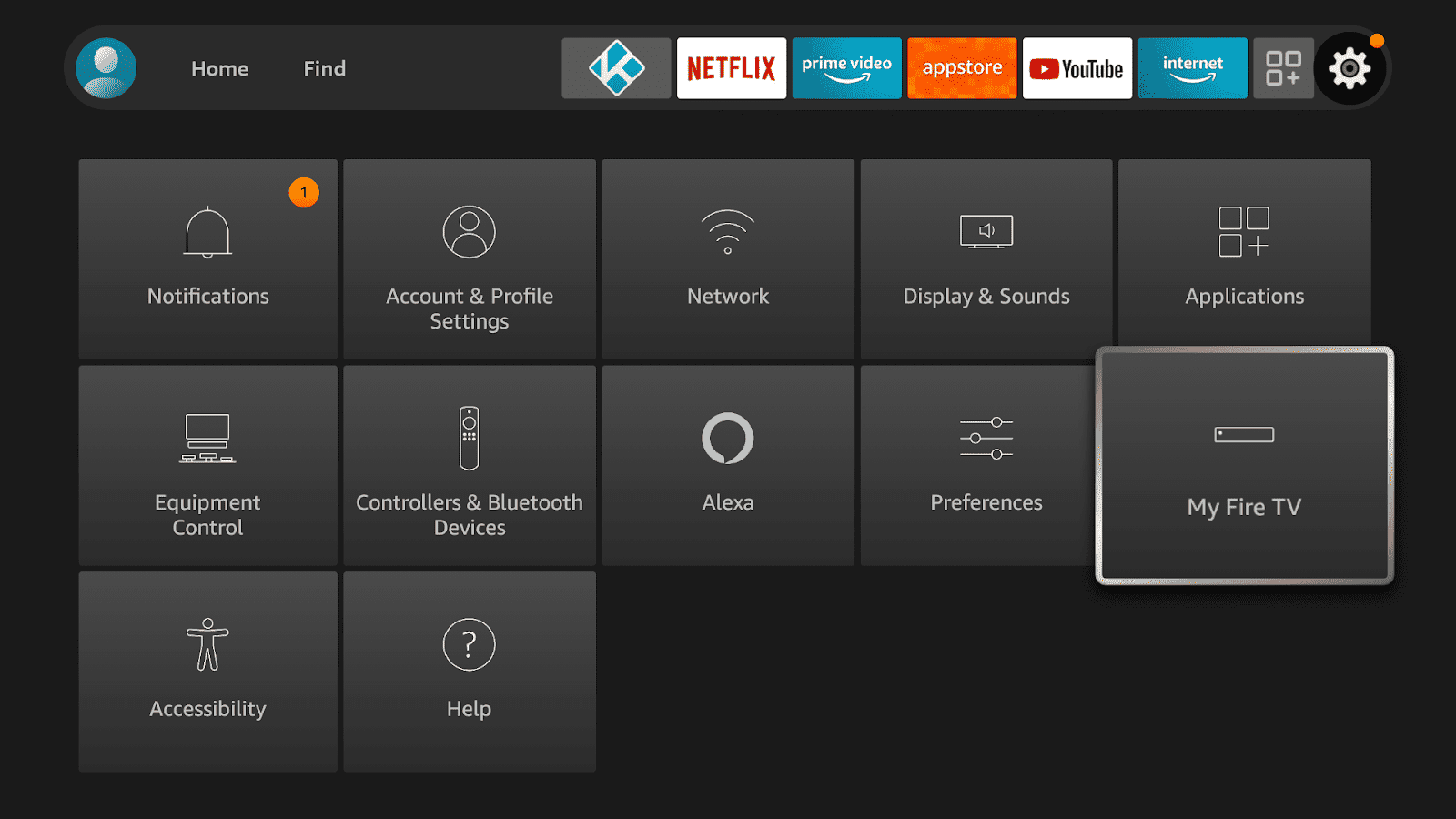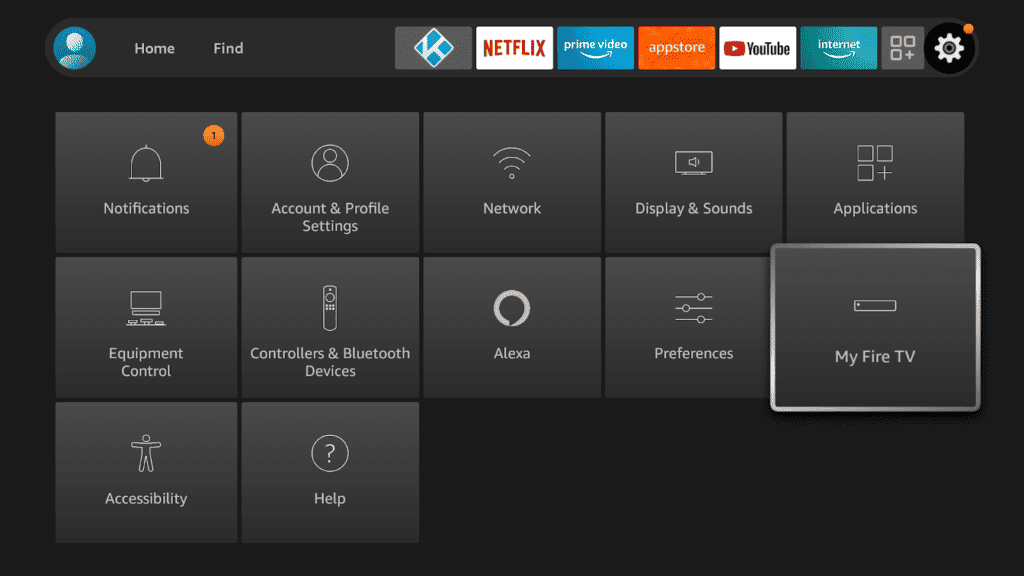 Find Developers Options there and click on it.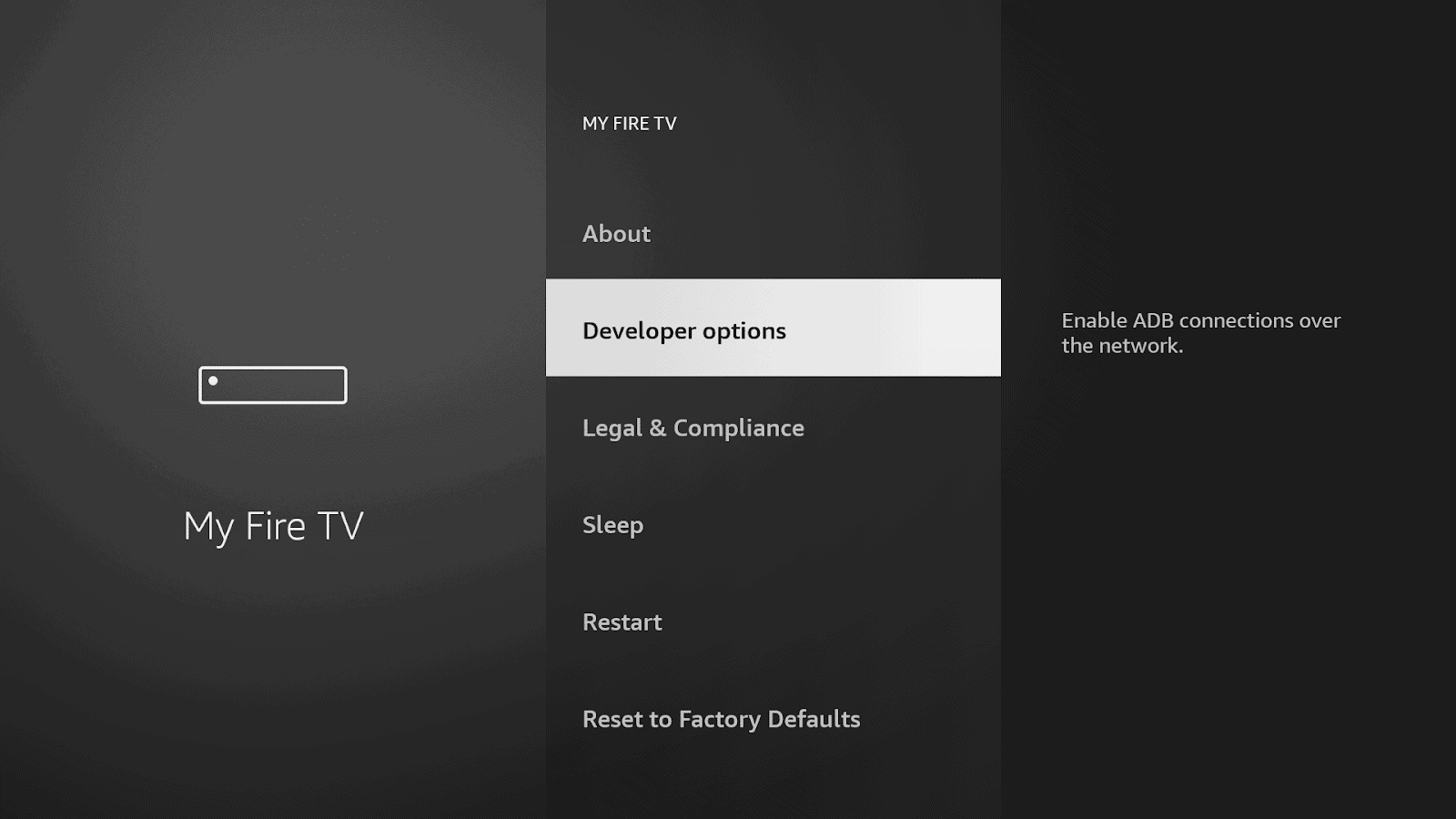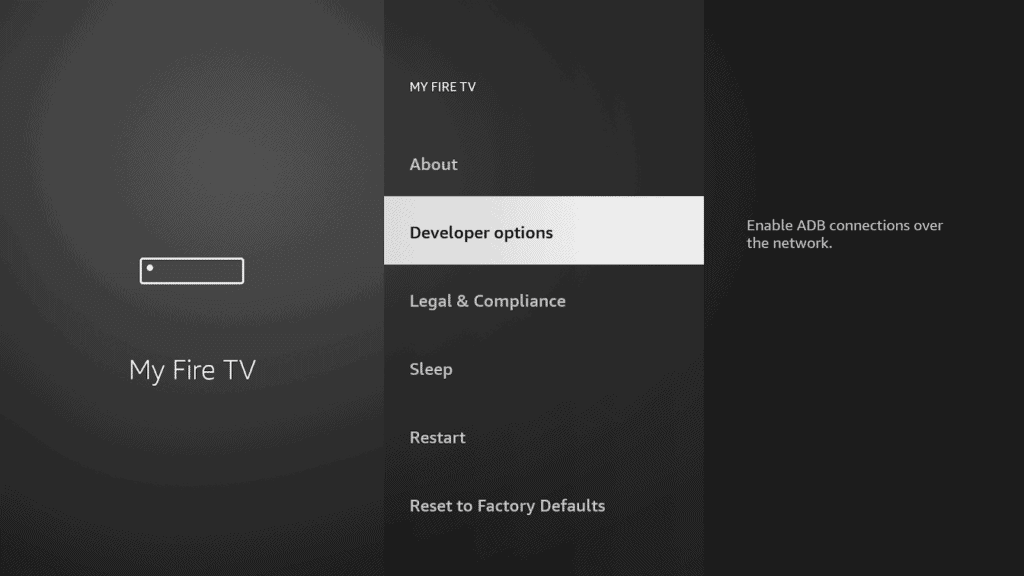 Inside it, you will find two options; the one we need is the "Apps from Unknown Sources," and you should turn it on.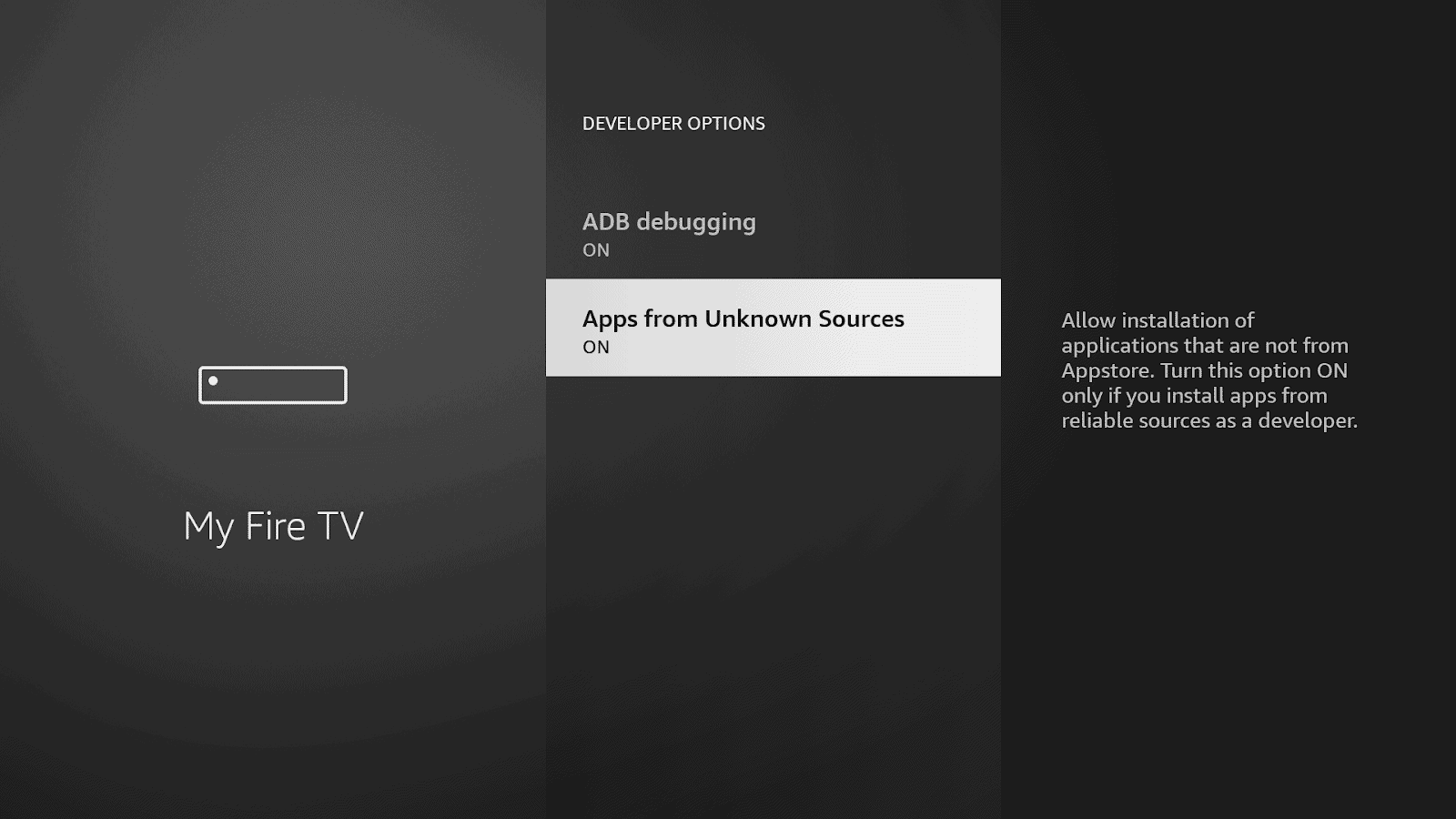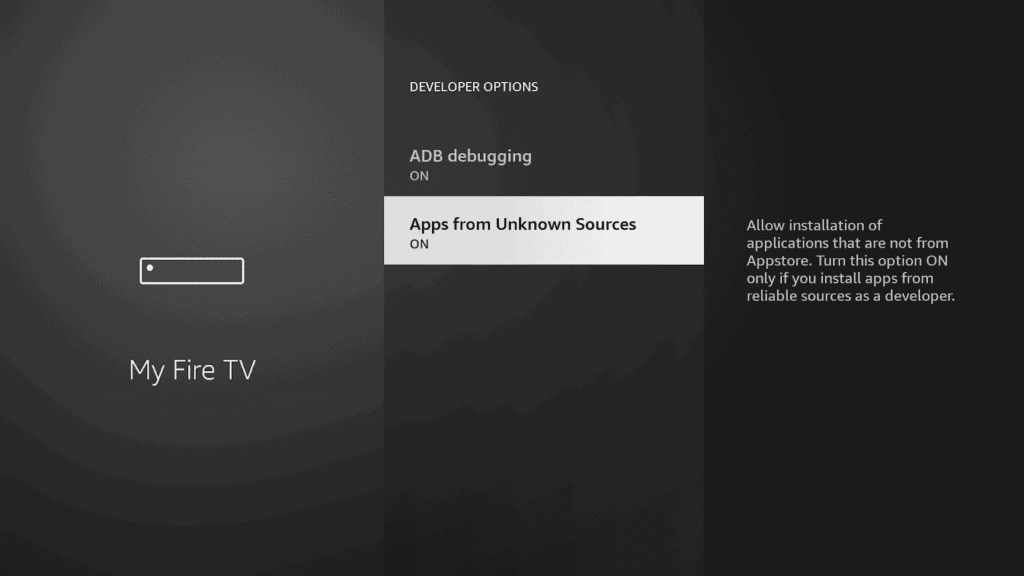 That's it now you've learned how to sideload applications from your Firestick device. Combined with the 'Downloader App,' you can install pretty much whatever application you want on your device.
How to Install the Downloader App
To install Cinema APK to the Firestick, we will need the help of an app called Downloader App. So to install it go into the Amazon App Store and search for the app, or click the link here. Once you find the app start installing it. If you want to learn more about this application, you can check their website over here.
First, go to the 'Find' tab and click on the 'Search' icon as shown below.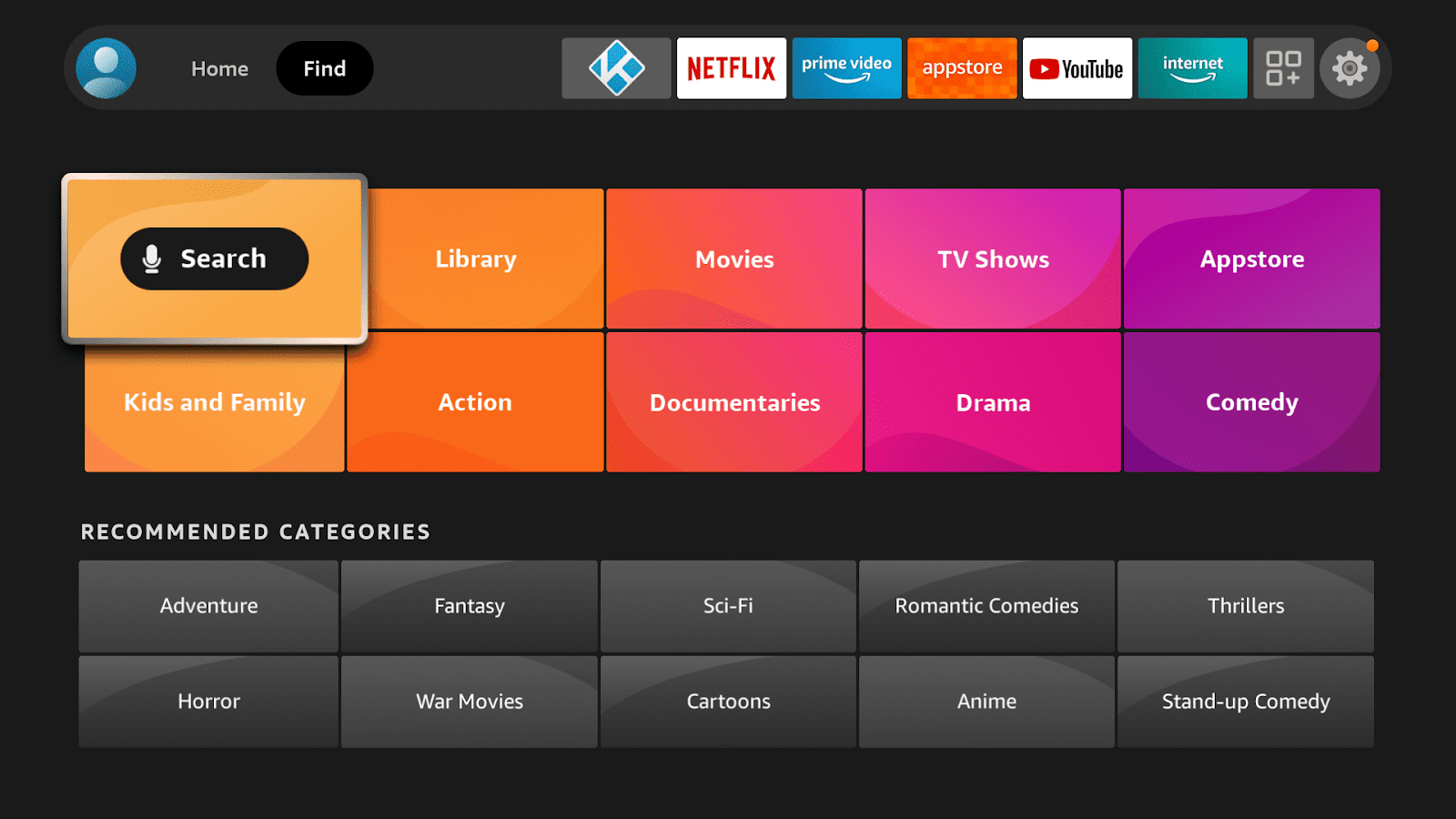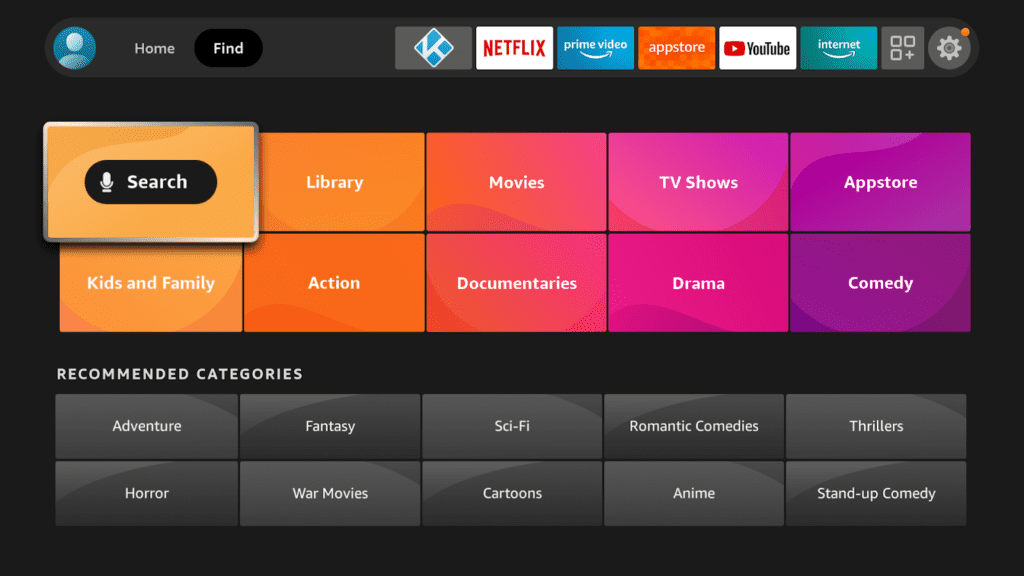 Then type 'Downloader' and press the middle button on the remote to enter the command.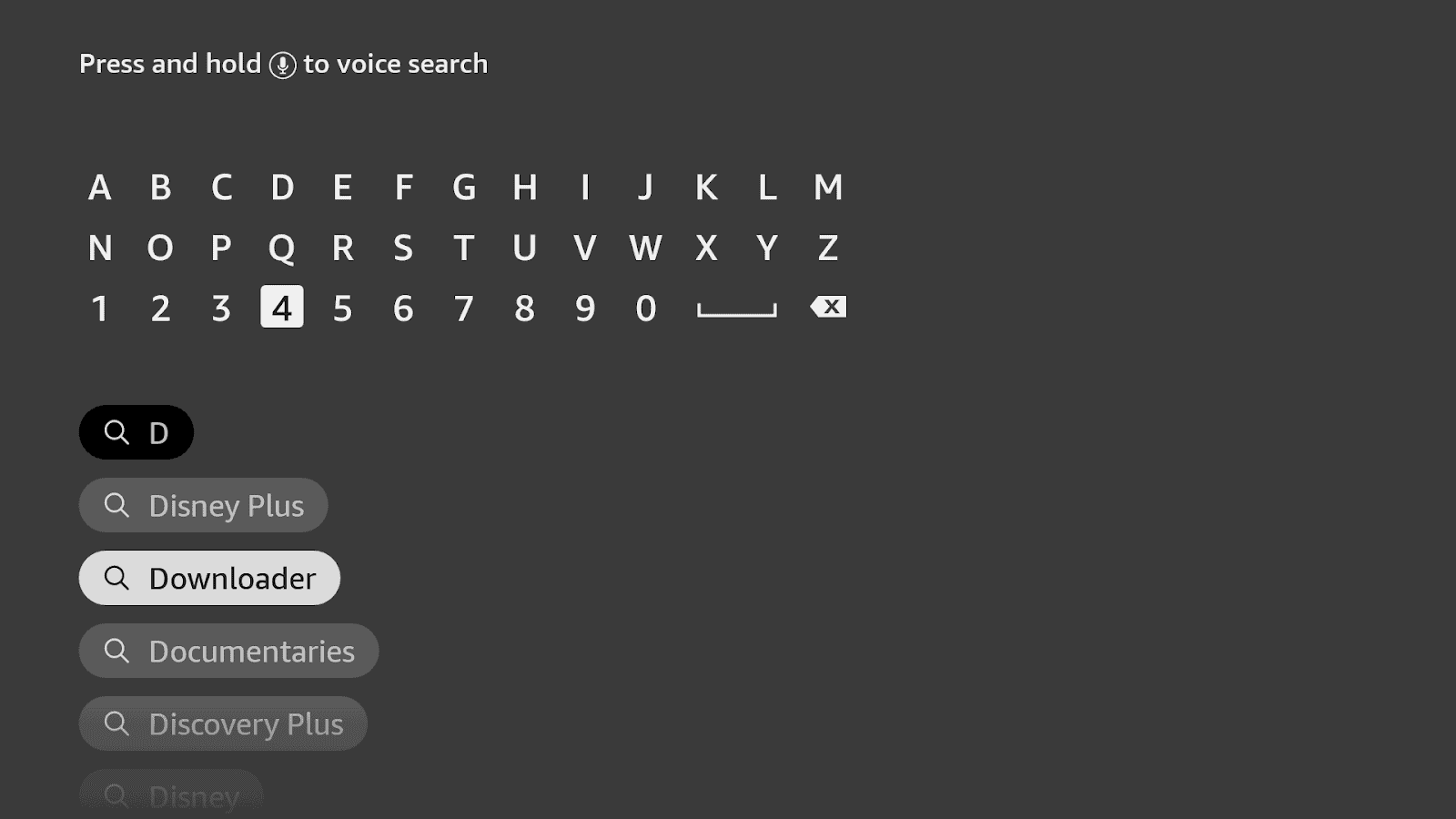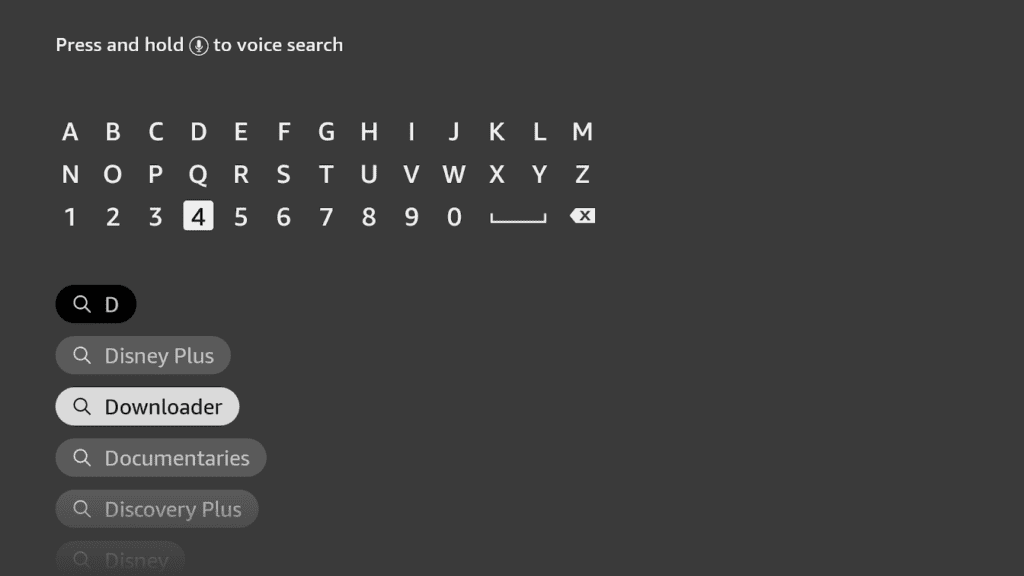 Click on the 'Download Application' button and wait for it to finish installing.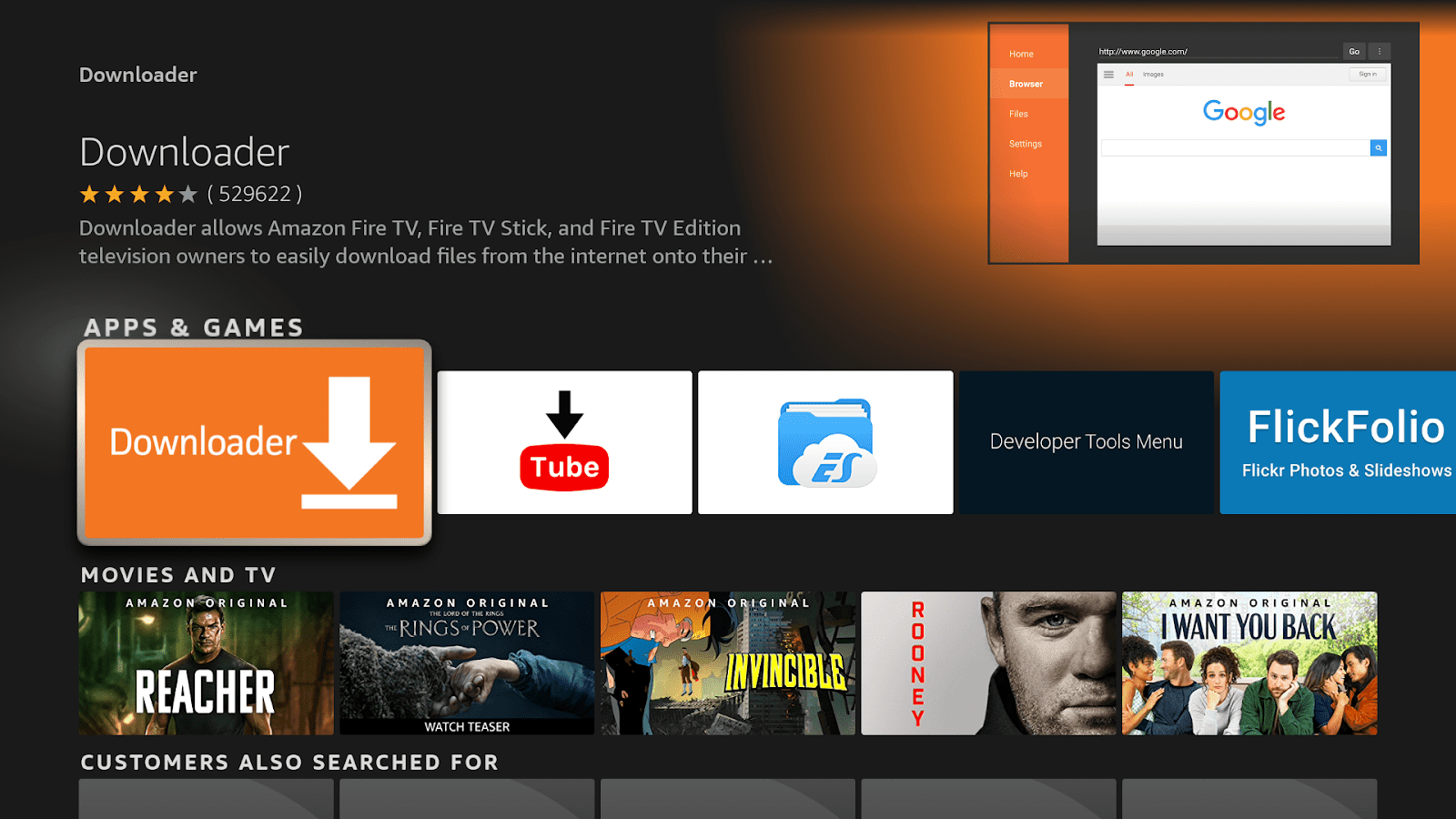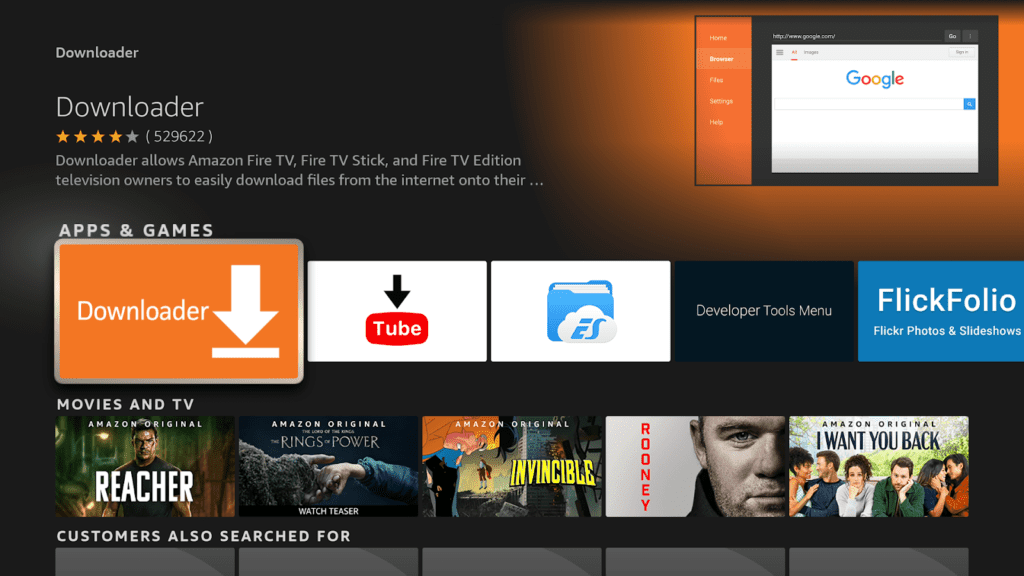 Once the Downloader app is installed, open it. If you already had this app downloaded, you will be set to go. If not then you will need to allow the Downloader app to have access to all the files that are on your device. By giving it access to the files on your device, you will make the job easier later on when you start installing applications.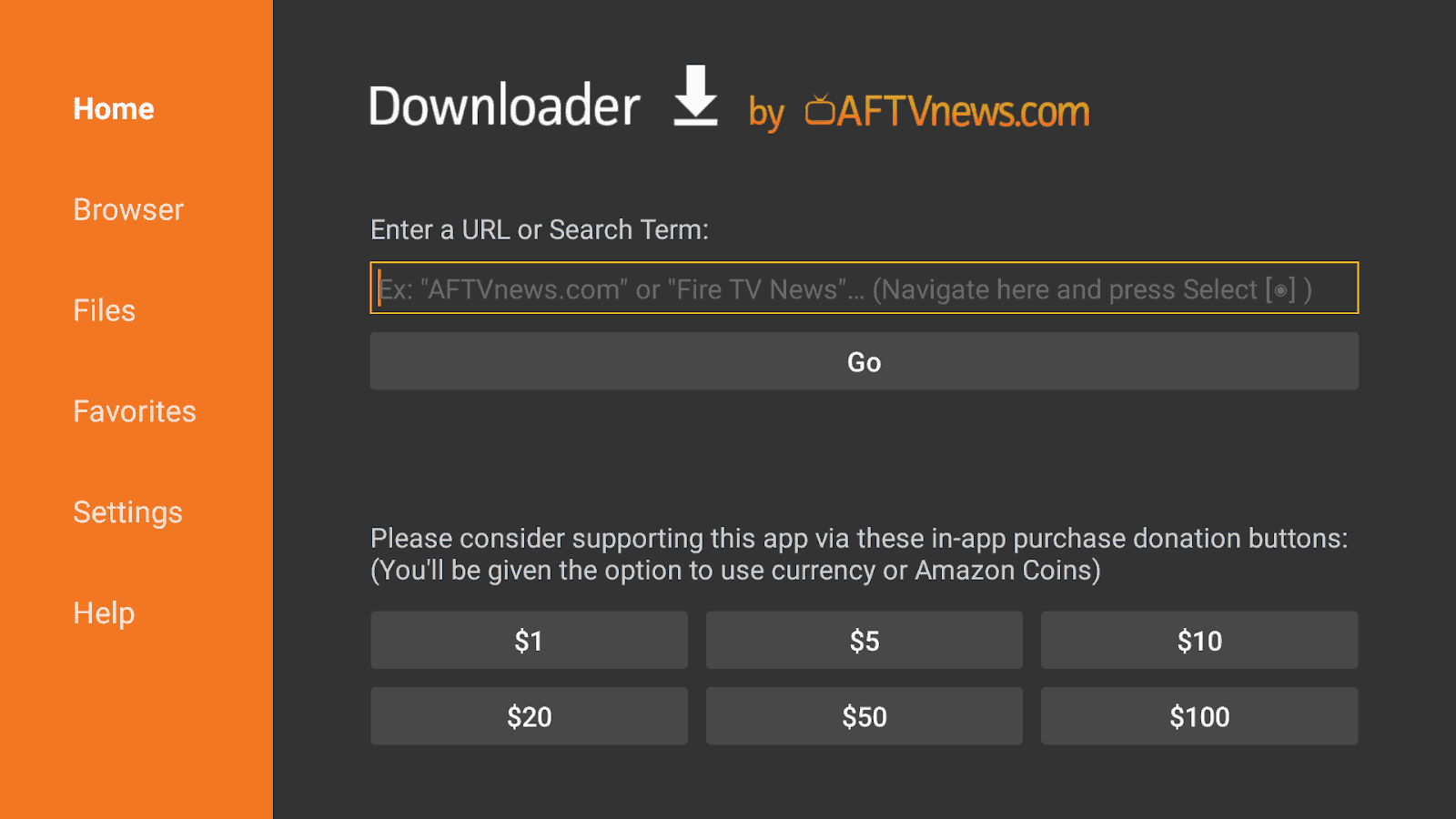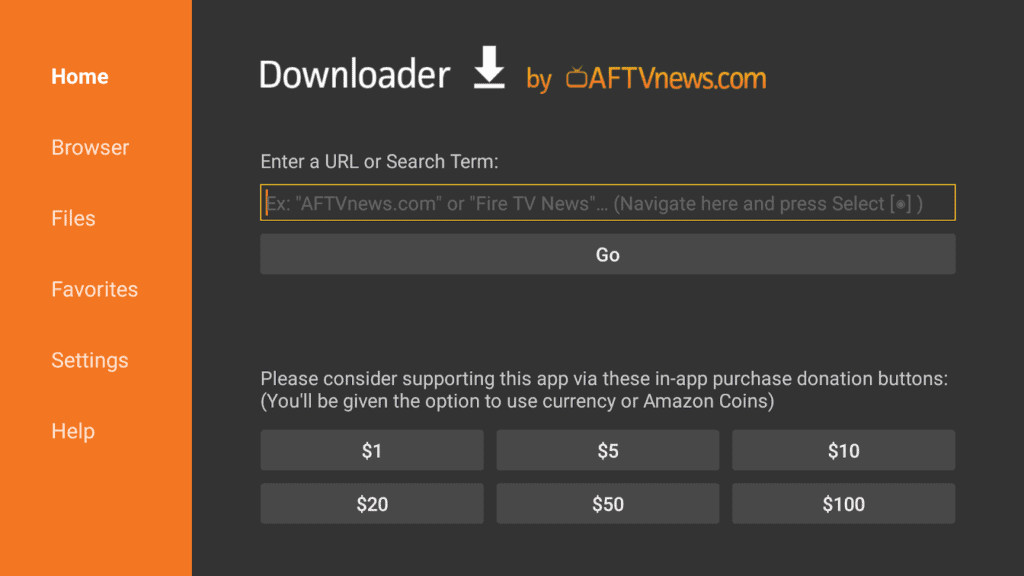 The First Step
Now that everything is set up and the 'Downloader' app is installed and ready, the actual process of installing Cinema APK begins. Go into the Browser section of the Downloader app. There you will see a search box, where you will need to type the following URL: http://bit.ly/cinemafirestick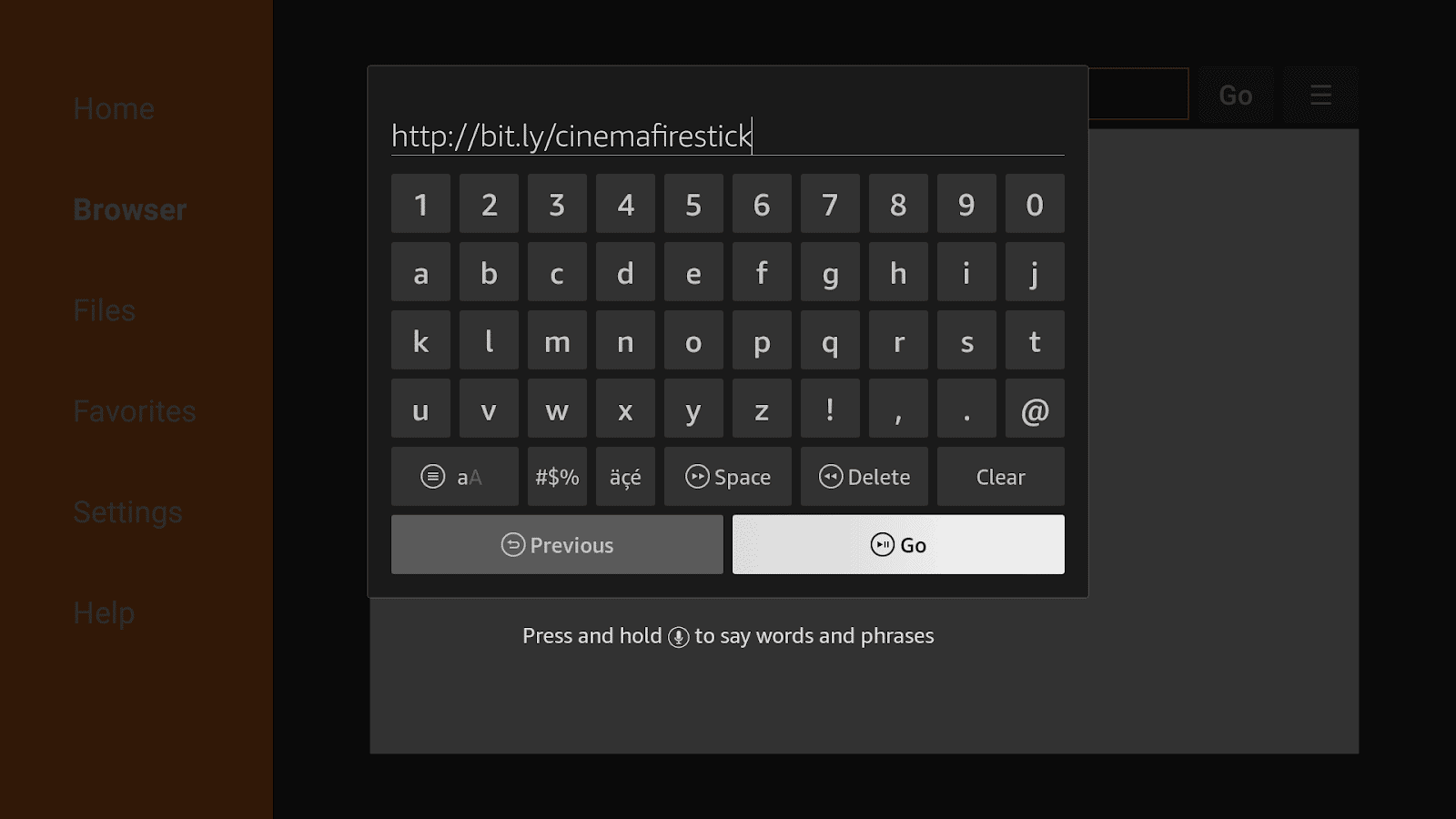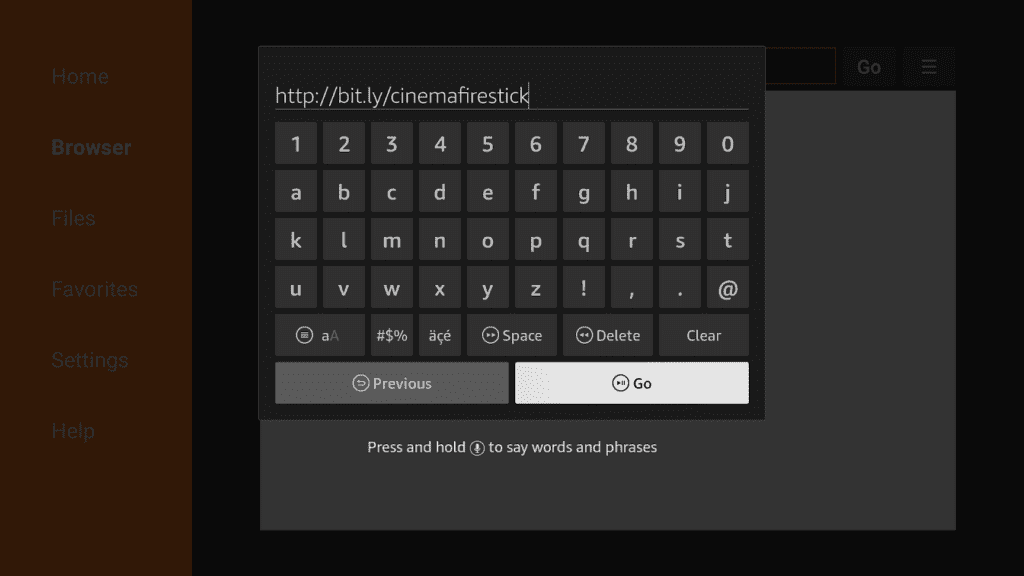 This is the official website of Cinema APK, there you will be able to learn a bit more about their app, and you will also find the files you need for the installation process, and of course the latest version of the app. However, the download should start immediately, so if you want to know more about this application, visit this website.
The Second Step
Wait until the URL you typed is loaded, and the process begins. Now the Cinema APK will start to download on your device. Wait for it to finish, so we can proceed with the next steps.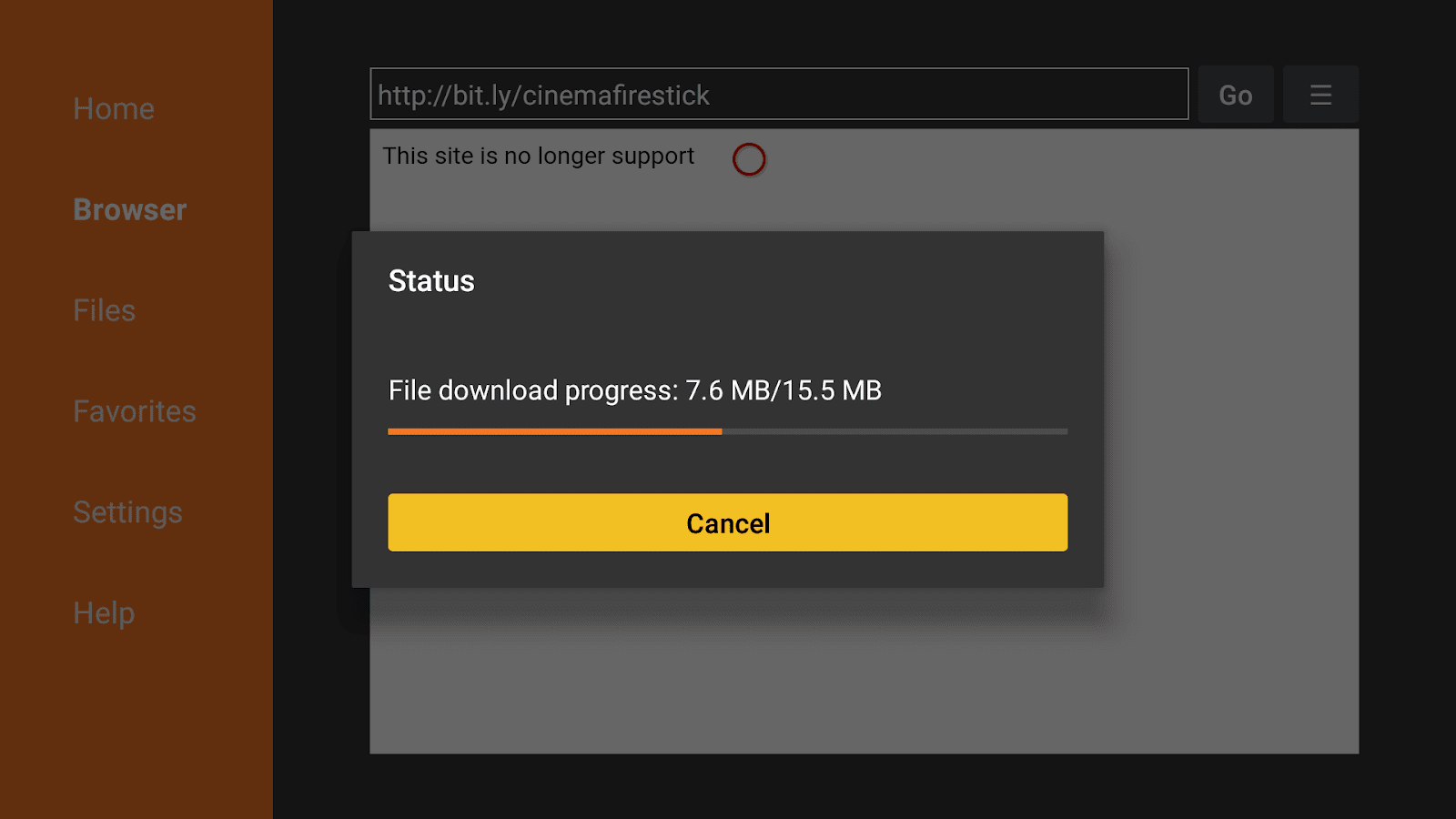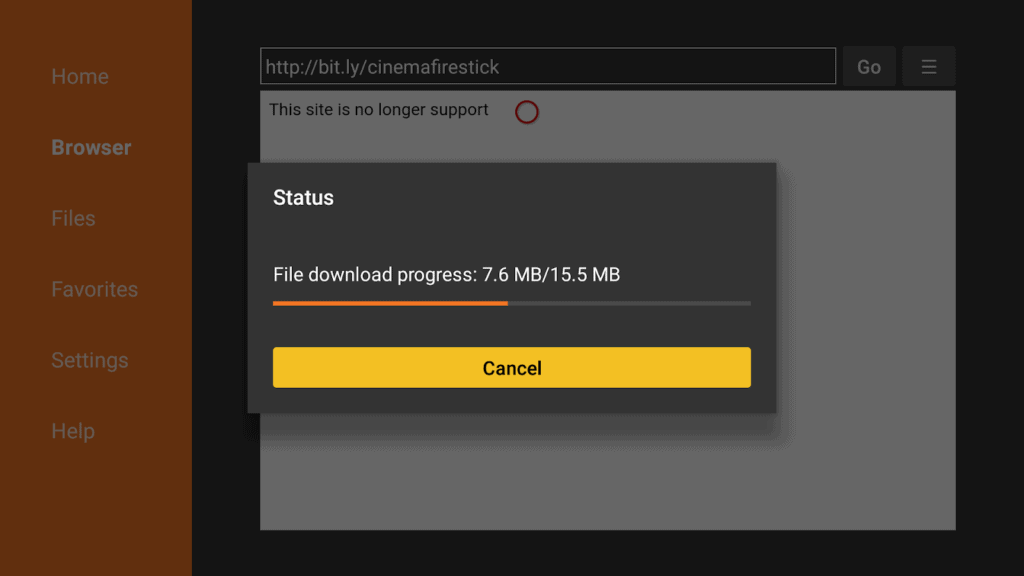 The Third Step
Once the Cinema APK has finished downloading, you can start installing it. To do that, click on the 'Install' button on the next screen that shows up once you open up the Cinema APK that you just downloaded.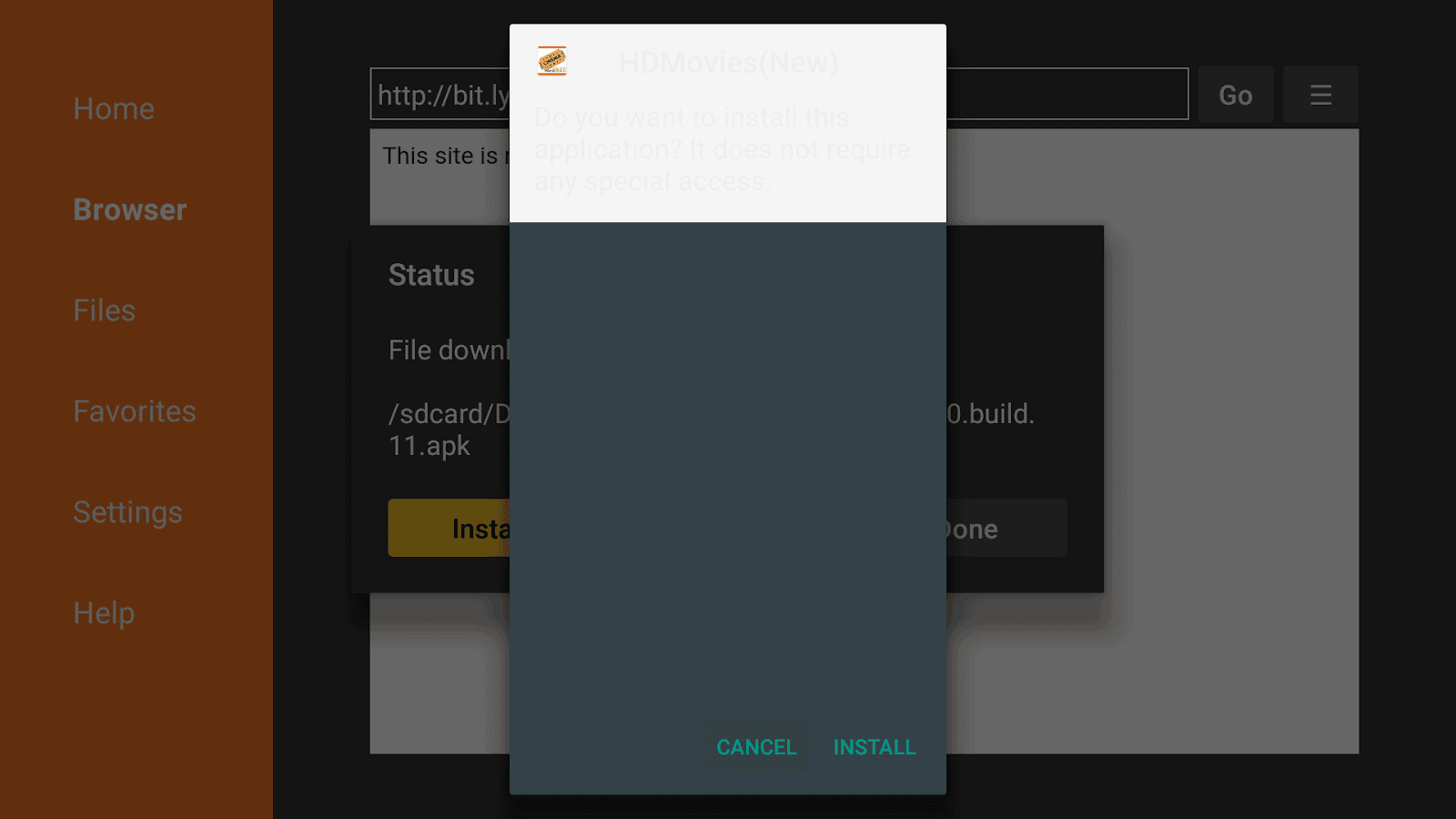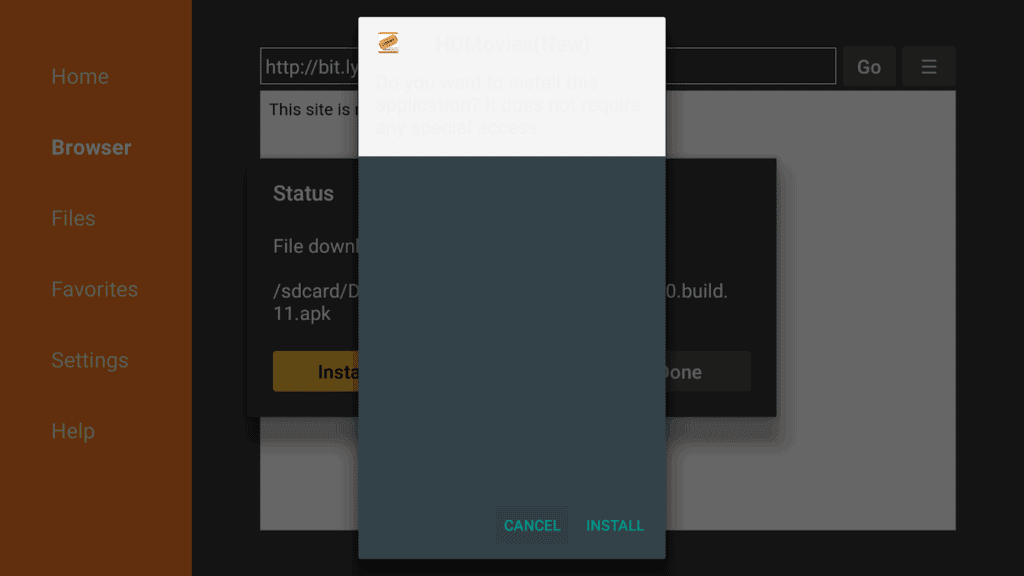 Once it is installed you click "Done" and the Cinema APK is installed on your Firestick.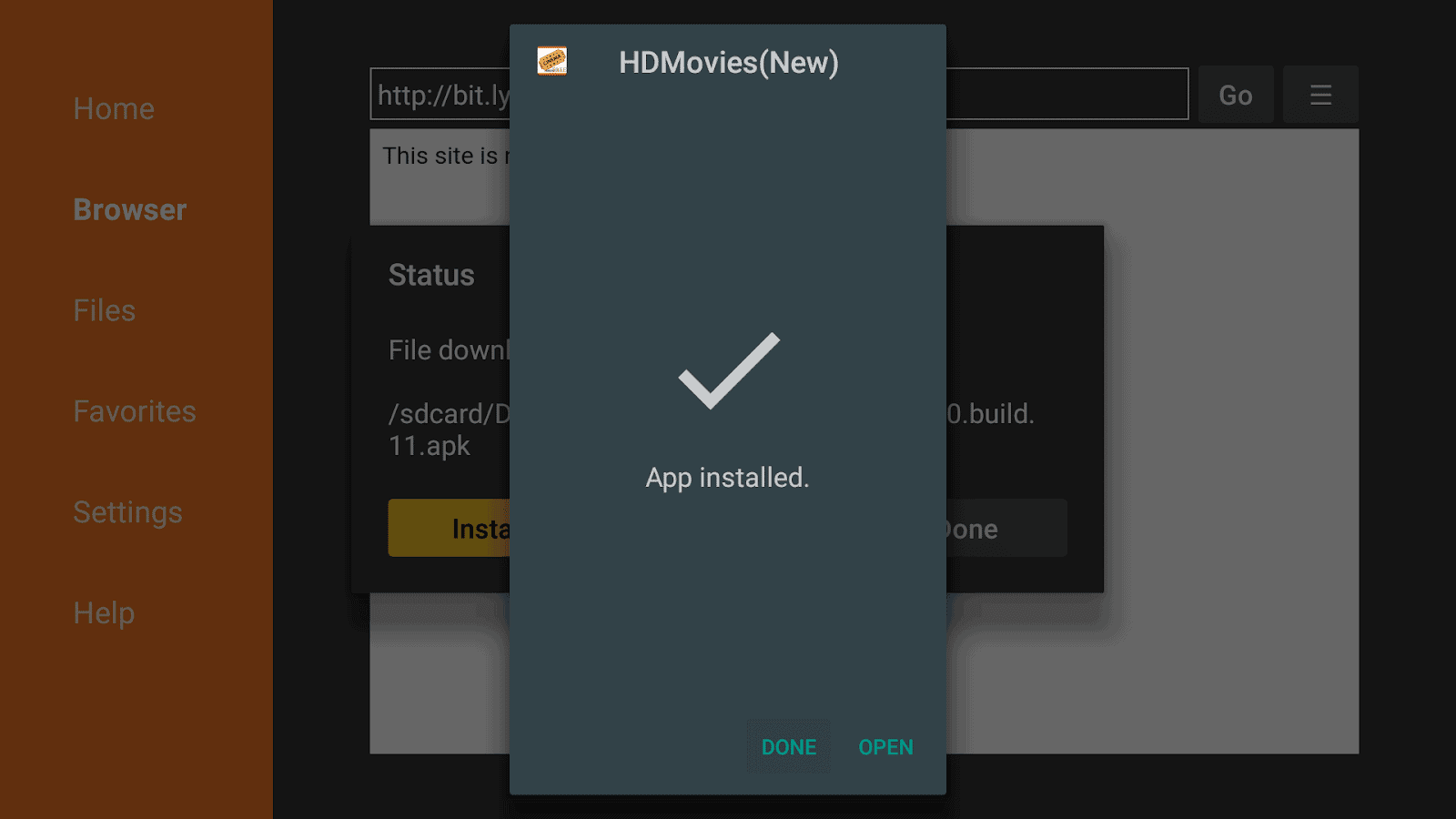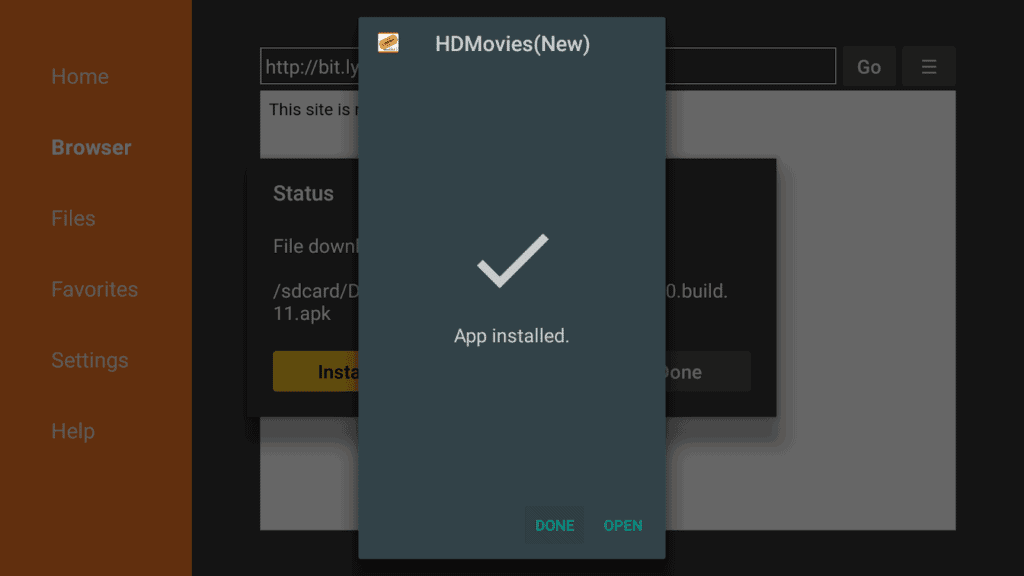 The Fourth Step
Now that the Cinema APK is installed, you can choose to delete the APK file you downloaded so that it doesn't take up space on your device. To do that, click the delete button in the prompt that comes up after the last step.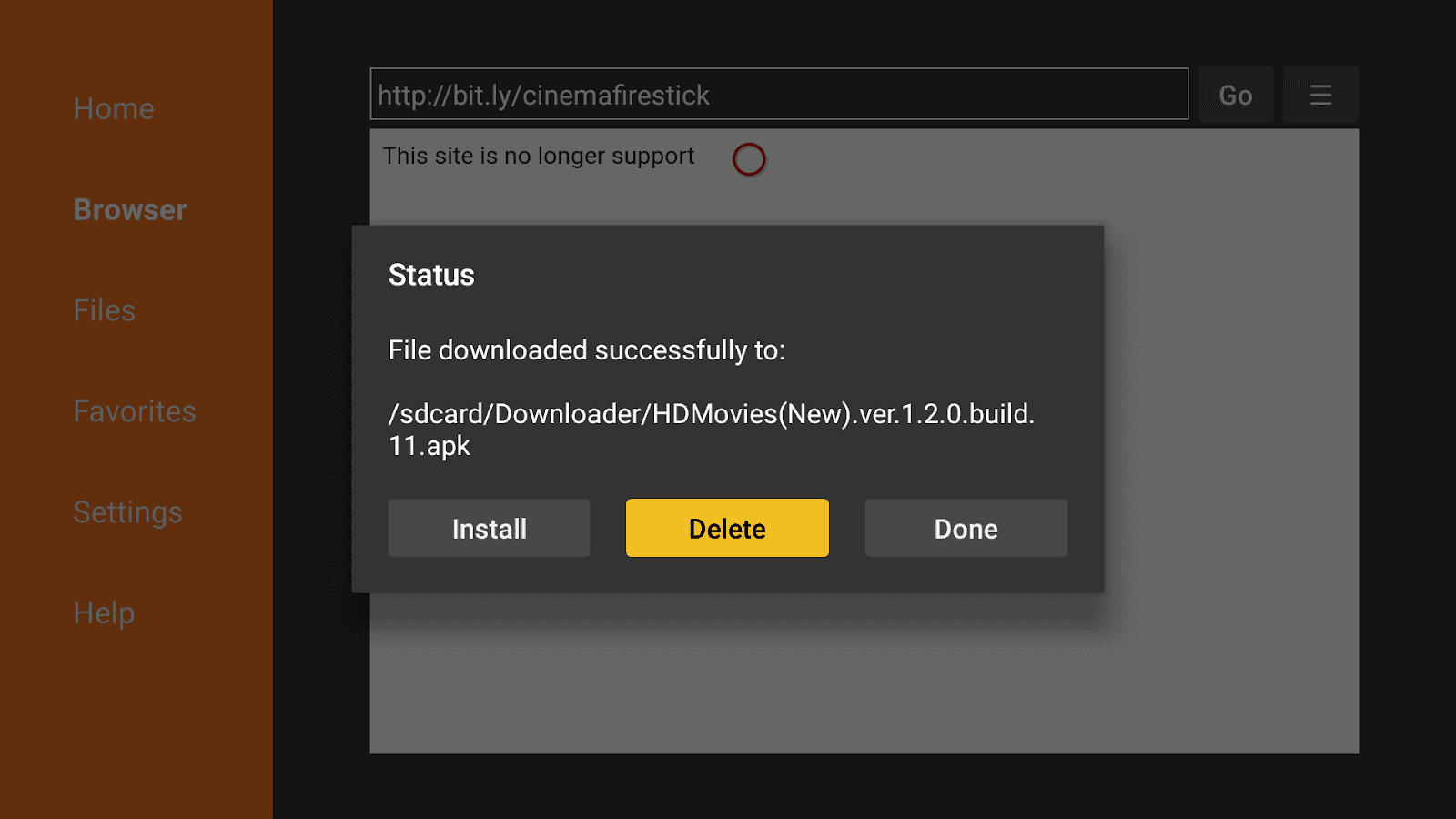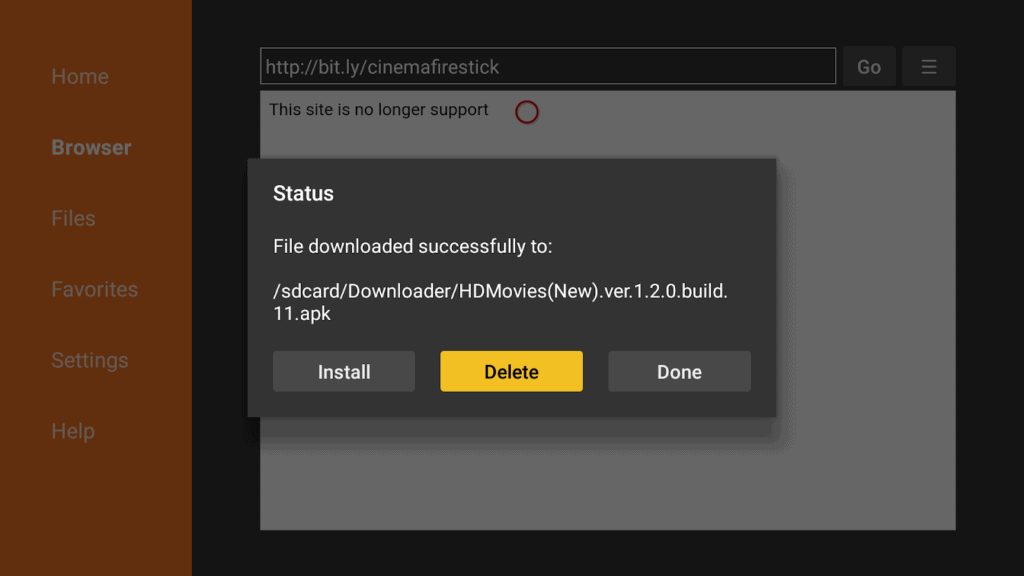 It's going to ask you once more if you're sure you want to delete; press the delete button once again.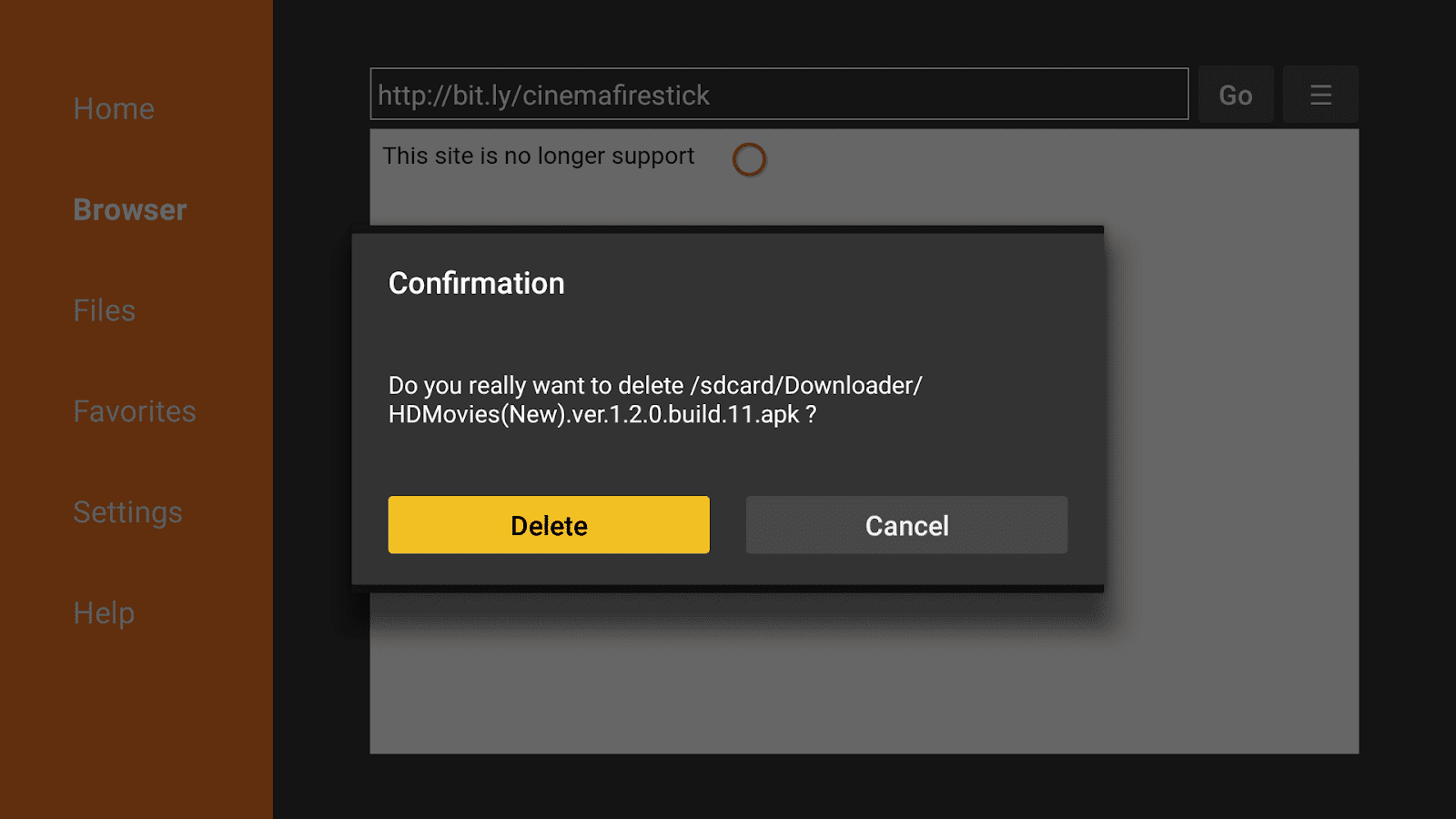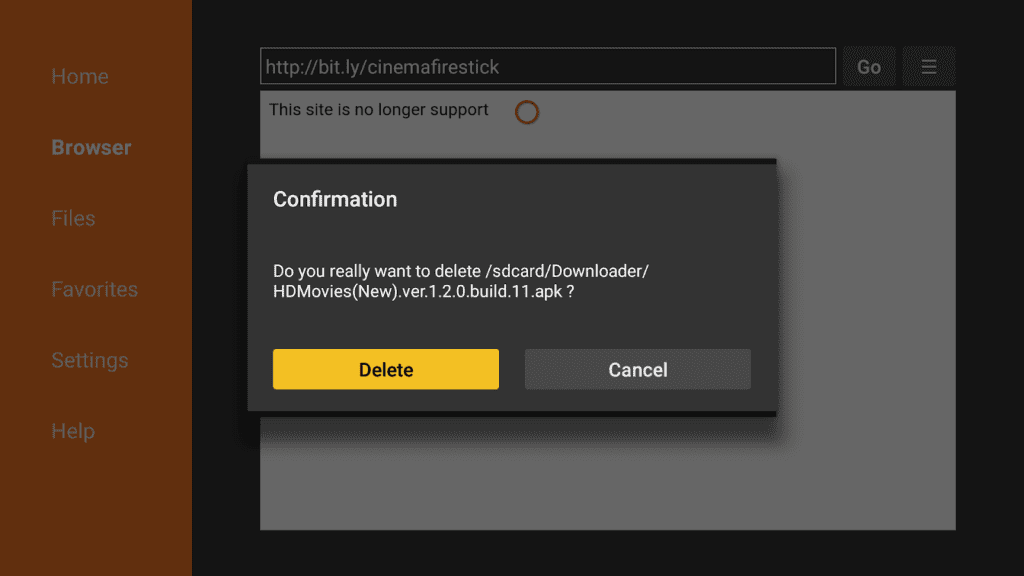 Once you've finished deleting that file, the only thing left for you to do is open the app and enjoy the content it offers. You can find the app on the Firestick home screen or on the Apps & Games tab, and you can start watching any movie or tv show you want.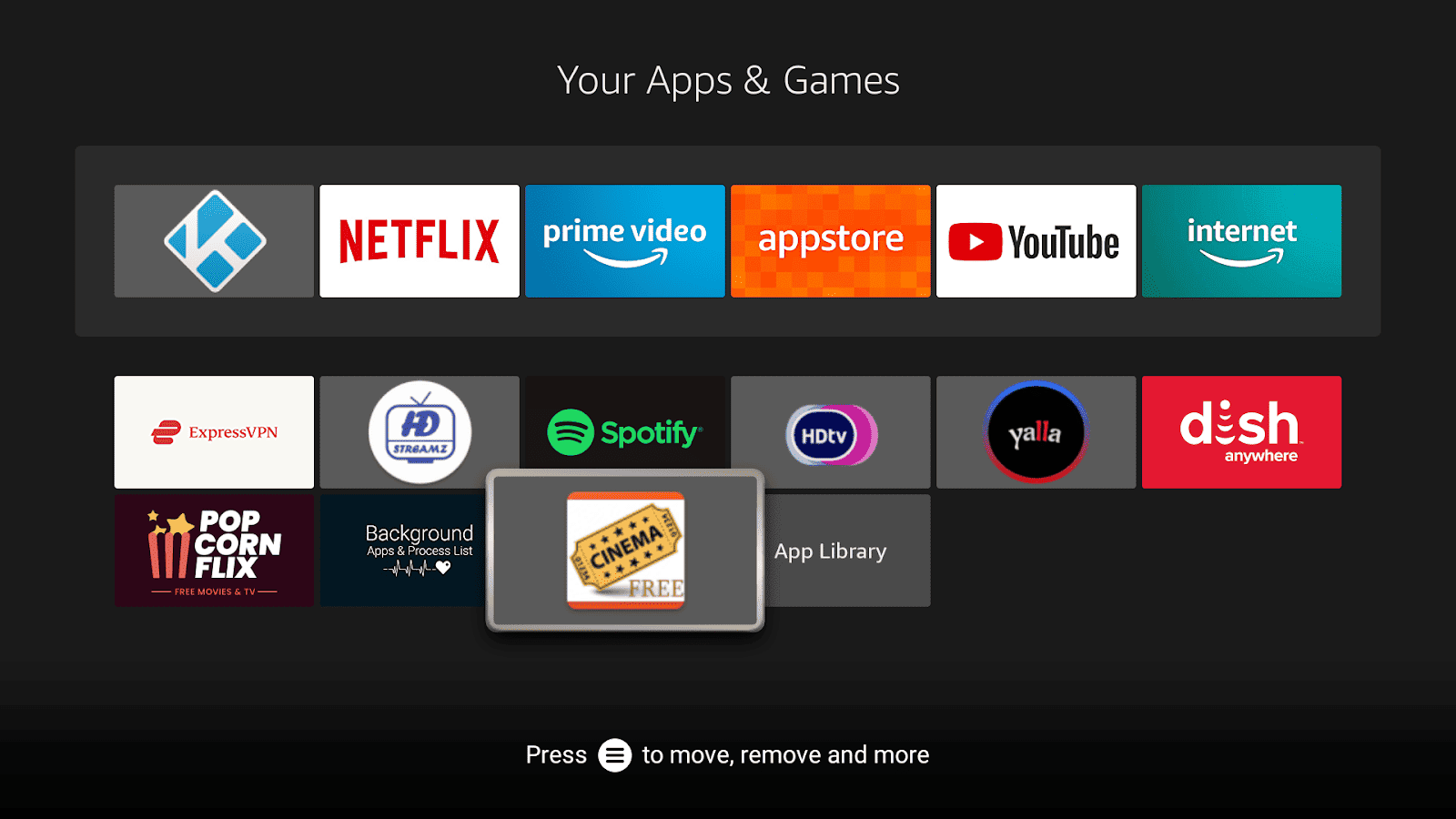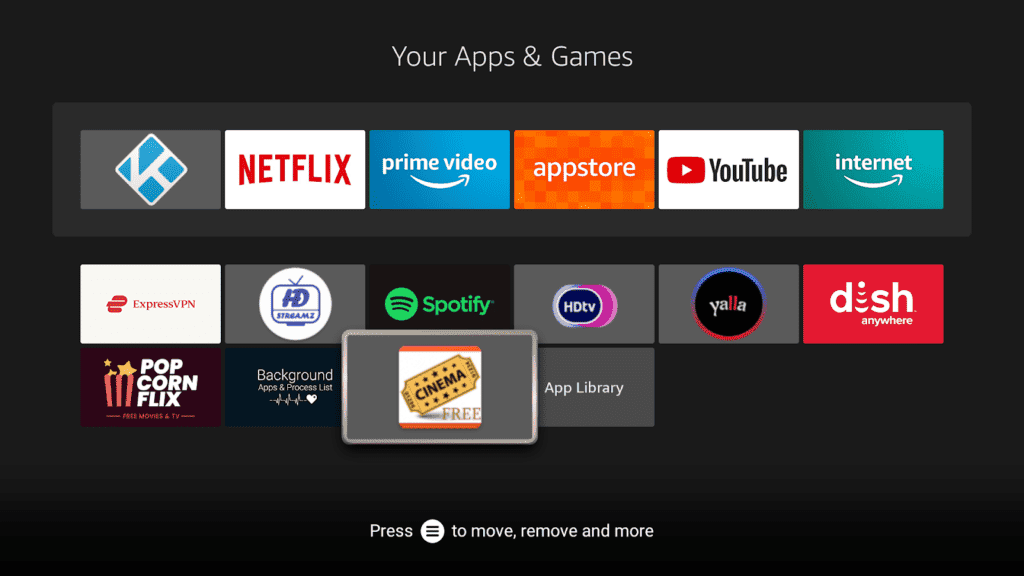 Closing Thoughts
Cinema APK is one of the best apps out there for streaming movies to your Firestick. It's easy to use, and even though a bit tricky to install, we hope that the screenshots helped you out in the process.
Among the large number of streaming services that are out there, Cinema HD is one of the best that offers high-quality content. Inside it, you can find all your preferred content from the big collection of content that they have.
We hope you enjoyed our guide on how to install cinema HD on Firestick. If you did, please share it with your friends and family, and don't hesitate to leave a comment in the section down below.