Cheap Bluetooth speakers are all the rage these days, and if you're lucky you might find one with a radio thrown in just for fun. But finding a decent radio that looks nice, sounds nice, and is made from good, sturdy materials can be a lot harder than you might think.
That's why we decided to take a look at the Oakington Radio and CD player from Majority. Majority is a brand with a good track record when it comes to high-quality digital radios at an affordable price with products that have managed to satisfy both critics and customers alike.
But what does the Oakington promise and can it deliver? Here at GadgetGang, we decided to put it to the test in this Majority Oakington Review.
Features
On their website, Majority describe the Oakington as "an all-in-one, DAB Radio CD Player, AUX-in, FM, USB, and Bluetooth." While that might sound like just about every feature you could ask for in a radio, believe it or not, there's more.
The Oakington comes equipped with its own remote, with batteries included, meaning you'll be able to select the music or station of your choice without even having to get up. As for the radio itself, it's mains powered, so you won't have to worry about charging times.
With the Oakington, you can just press play, sit back and listen.
That is unless you want to listen to FM stations in an area with poor coverage. Unfortunately, FM stations do not come through very clearly in some areas, and Majority have neglected to include options for aerial inputs. If the in-built antenna is failing to pick up FM radio, there's not an awful lot you can do about it, short of moving house.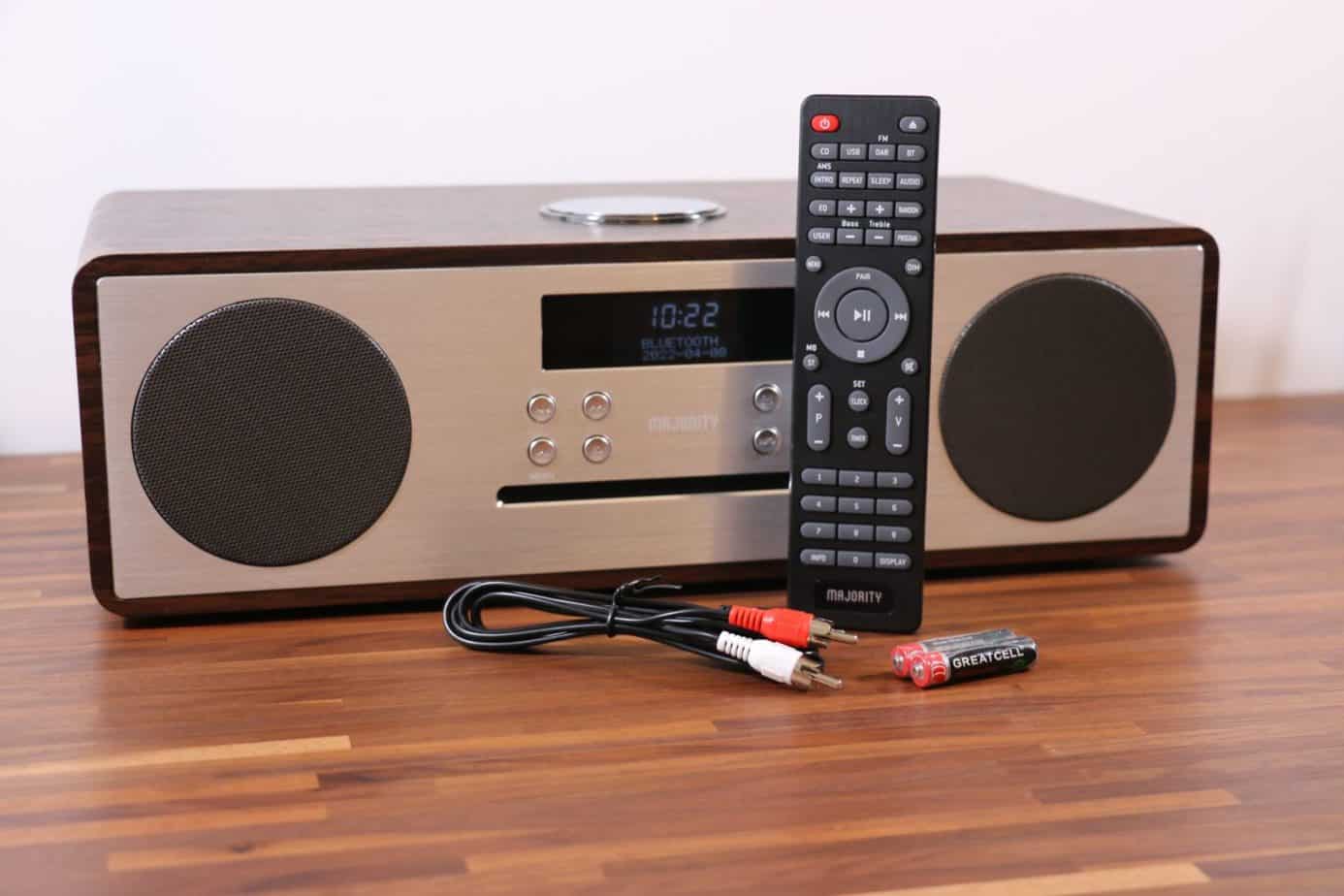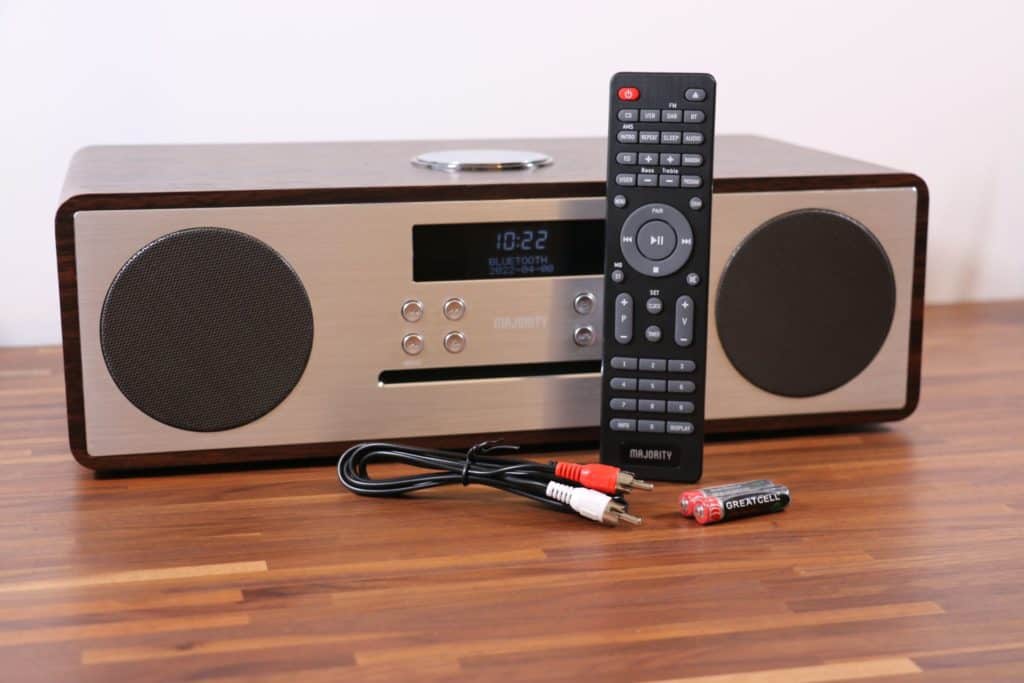 Pricing and Competitors
As we have already noted, Majority products can be a little more expensive than their competitors. Now you can find Radio/CD players for as little as £30 while the Oakington will set you back £139.
Why does the Oakington cost so much more?
Well, in part this is because of its excellent sound quality, which we'll talk more about later, but it's also because of Majority's award-winning designs.
Majority isn't a company that believes in making throwaway products. Alongside their campaign to become "a climate positive workforce" with the Majority Forest Project they are also committed to making products that will last.
That means no throw-away plastic nonsense. The Oakington is made from high-quality materials that are built to last.
Furthermore, it comes with a three-year warranty, which just goes to show the manufacturer's faith in their product.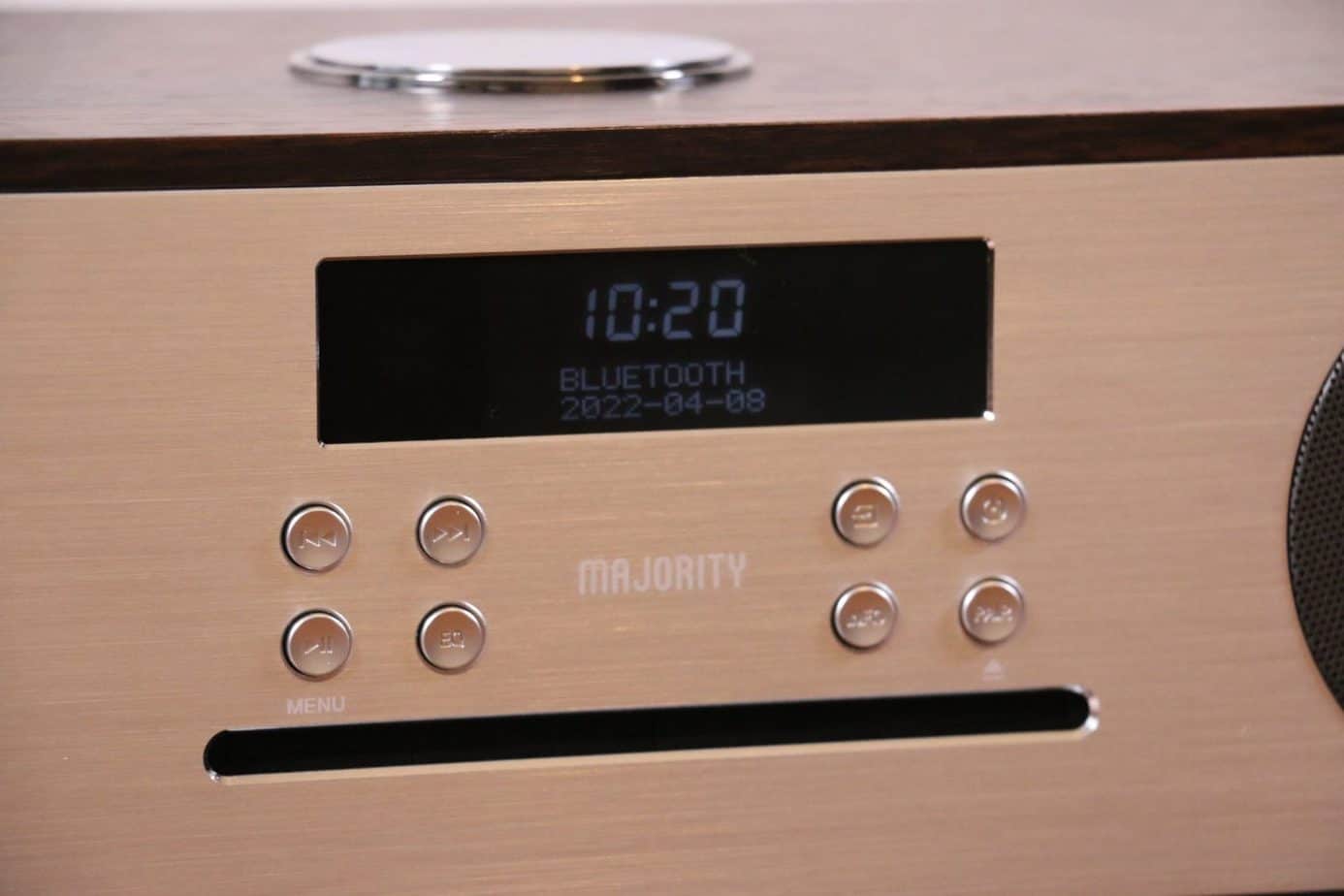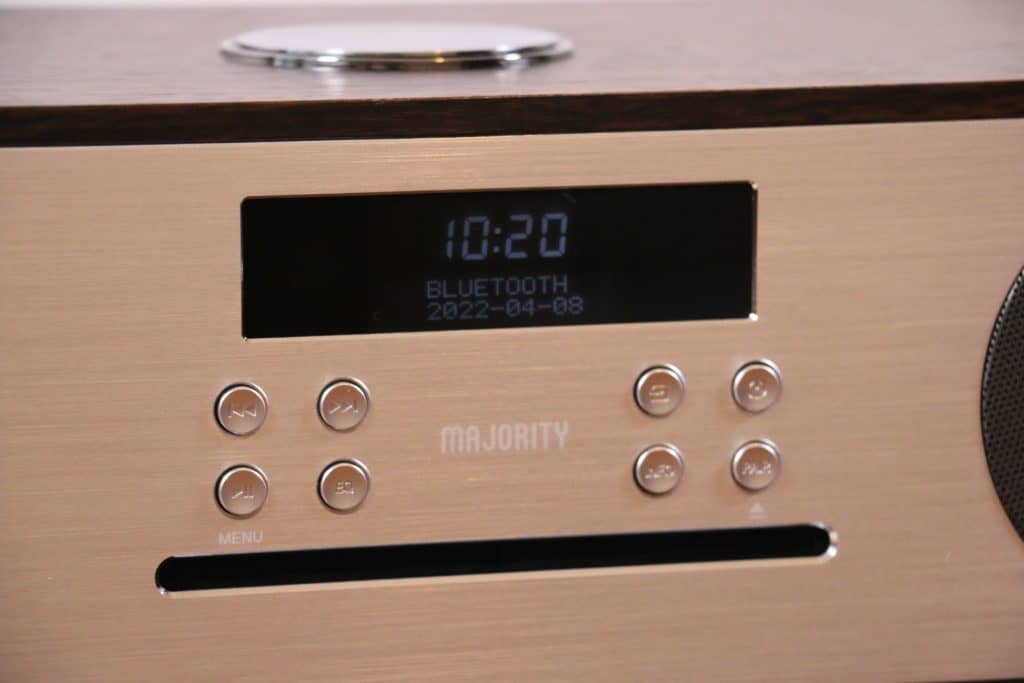 Audio Quality
So what's so different about this radio from the kind you could find at a quarter of the price on Amazon. Well, not only does it look the part, but this radio has a high-quality acoustically tuned sound that you just won't find in the cheaper competitors.
Majority promise "room filling stereo sound", and "audio with warmth and depth", and, for the most part, the Oakington delivers.
Although they are somewhat limited by their size, the speakers manage to produce the best audio you'll hear in something so compact. It won't be much use if you're planning to host a rock concert in your back garden, but it'll certainly sound good on your living room coffee table.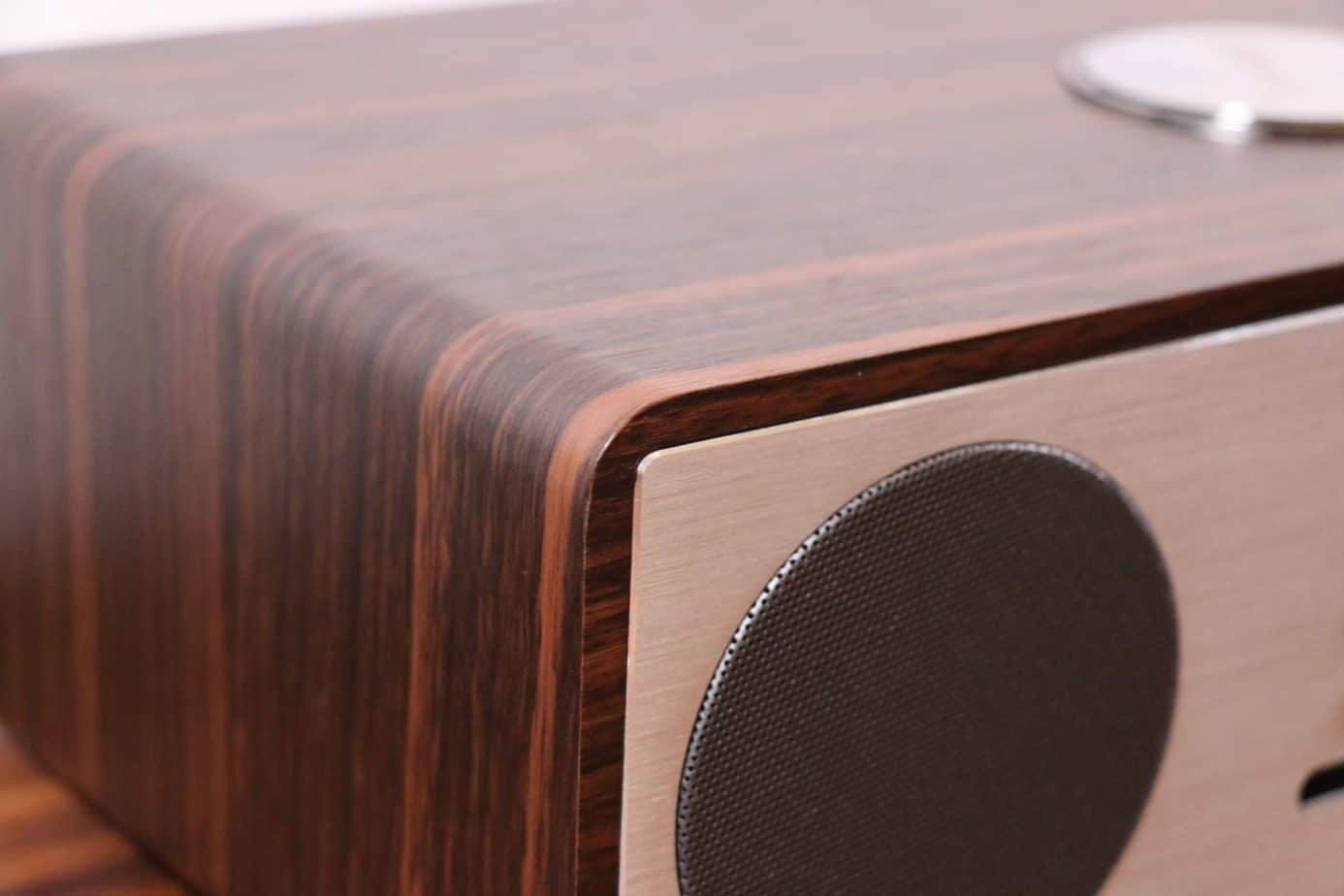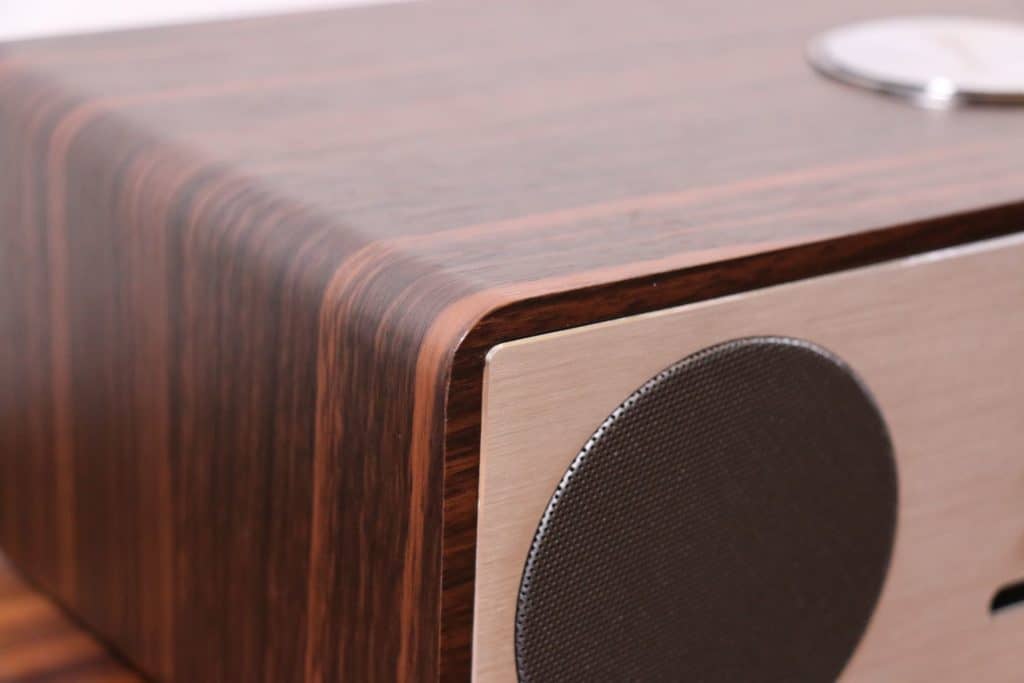 Does It Live Up To Its Claims?
Whenever shopping for products online, you should always check for customer reviews and, as is often the case with Majority, the reviews of this product are largely excellent. Many customers were happy with both the look and sound of the Oakington, with some also noting how easy it was to set up and use.
That being said, some customers did have issues with the CD drive and Bluetooth pairing, although these problems seem to be far from universal. All in all, the average rating sits around a healthy 4.4 out of over three sounds reviews.
That's not bad at all!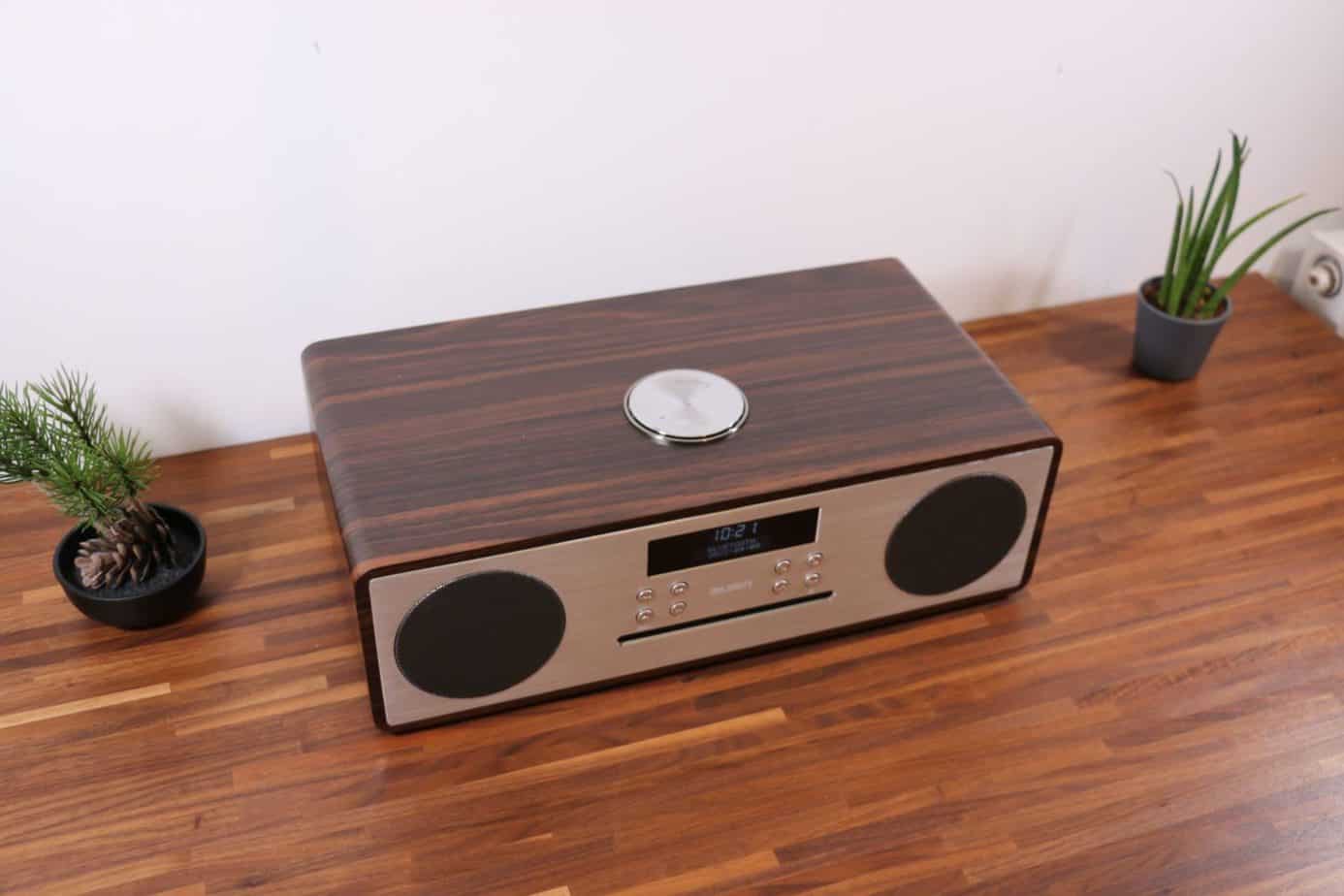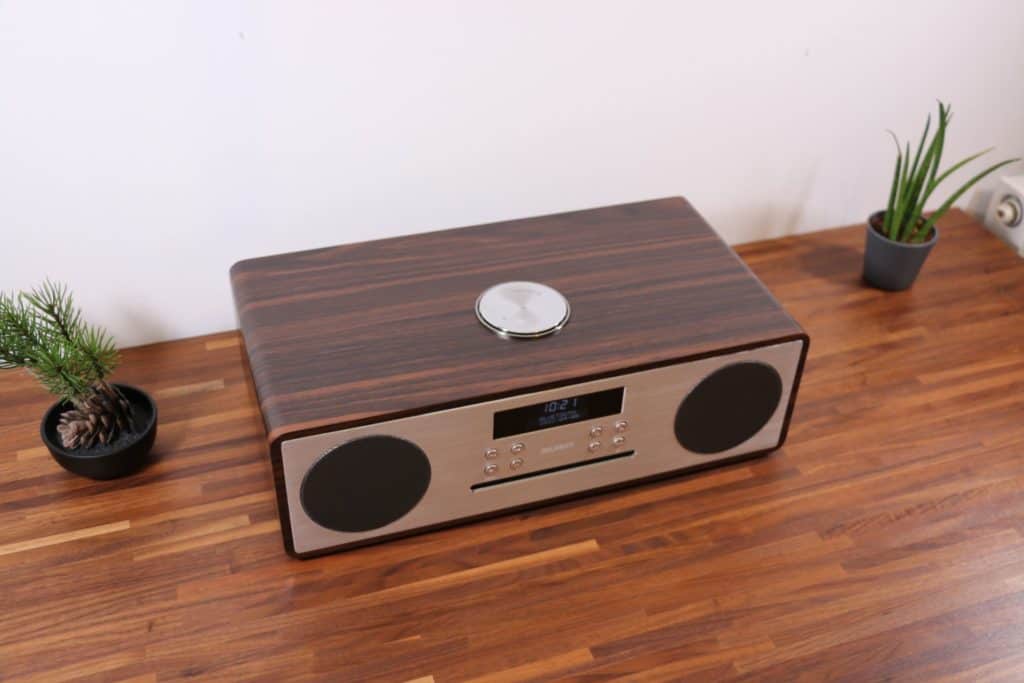 Is The Majority Oakington Worth It?
Majority isn't the most expensive brand in the world, but neither are they the cheapest. As is often true with consumer electronics, in the end, you get what you pay for. Whether you're cooking, cleaning, or even gaming, the Oakington can provide a great soundscape for your day. At the same time, it's not top of the line, and you shouldn't expect it to be.
Put simply: you can listen to as much Mozart or Madonna as you like, but you're probably not going to feel as if the artist is in the same room as you.
Of course, better sound doesn't just cost more money, but also more space. Yes, you could spend £1000 or even £10'000 on a pair of state-of-the-art HiFi speakers, but you'll still have to find somewhere to put them.
The Oakington is compact, easy to use, and pleasant to look at. If you're looking for a great radio and good value then the Oakington is almost certainly the radio for you.