Fans of 360°-capable action fans had to wait almost two years, but the Insta 360 X3 has finally arrived! It dropped the One in its name, gained a few grams, and is looking at the world with the help of brand-new sensors. Are these and numerous other tweaks going to be enough to embrace this new arrival? Our article pits the Insta 360 X2 vs X3 and has all the details you'll need to decide.
Tech Specs
Before we dive deeper into the Insta 360 X2 vs X3 showdown, here's a table outlining their most important specs. It's already apparent from here that the X3 has undergone some structural changes and has more to offer when making 360 or ordinary content alike.
| | | |
| --- | --- | --- |
| | Insta 360 X3 | Insta 360 one X2 |
| Dimensions | 1.8" x 4.9" x 1.3" | 1.8" x 4.5" x 1.2" |
| Weight | 6.4 oz | 5.3 oz |
| Max video resolution | 5.7K, 30fps | 5.7K, 30fps |
| Max single lens Video resolution | 4K, 30fps | 2.7K, 30fps |
| Max stills resolution | 72MP | 18.4MP |
| Max time-lapse resolution | 8K | 5.6K |
| Video modes | 8 | 6 |
| Sensor | 1/2" CMOS | 1/2.5" CMOS |
| Aperture | f/1.9 | f/2.0 |
| Battery life | 80 min | 80 min |
| Waterproof | Down to 33ft | Down to 33ft |
Appearance & Build Quality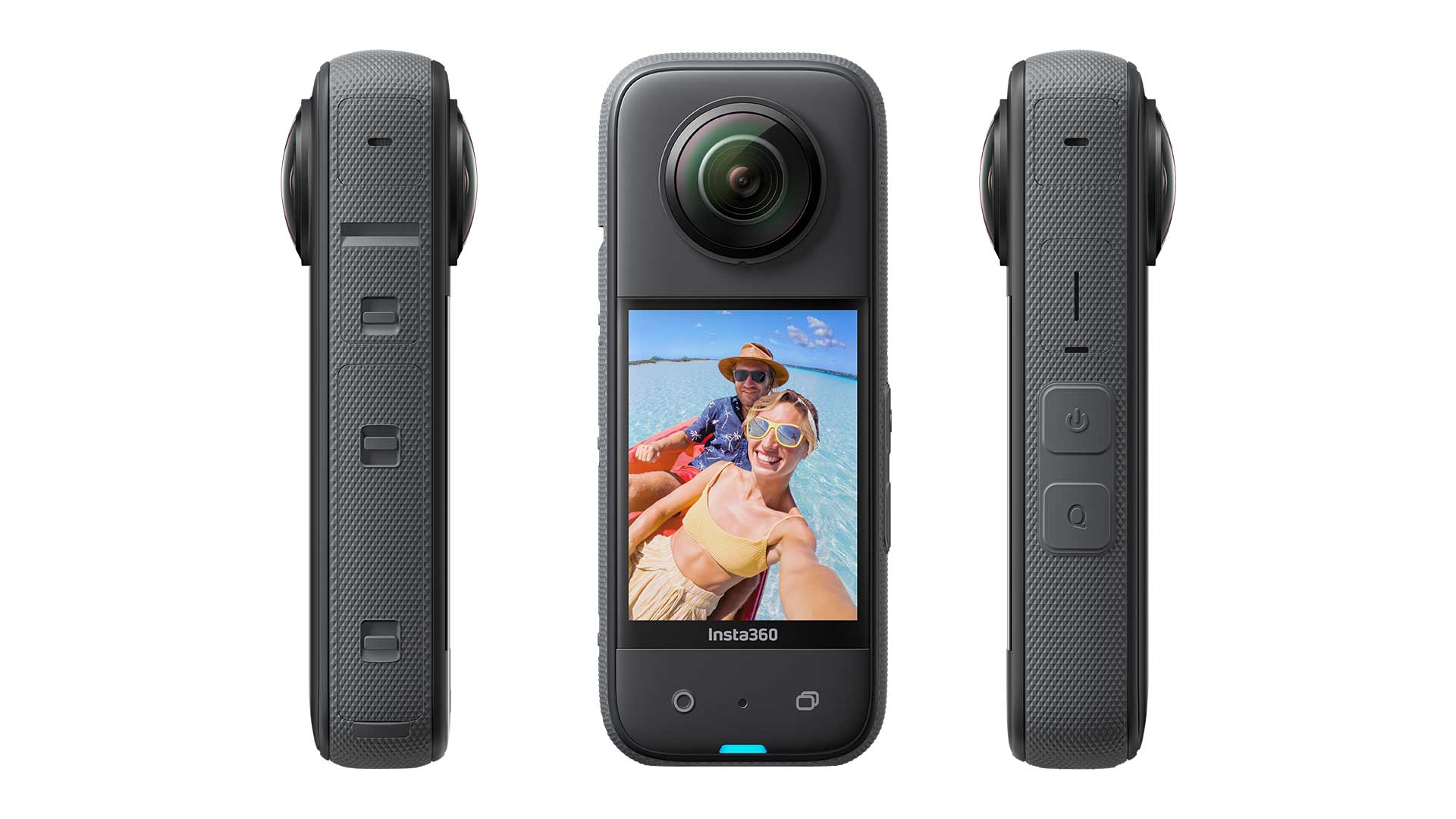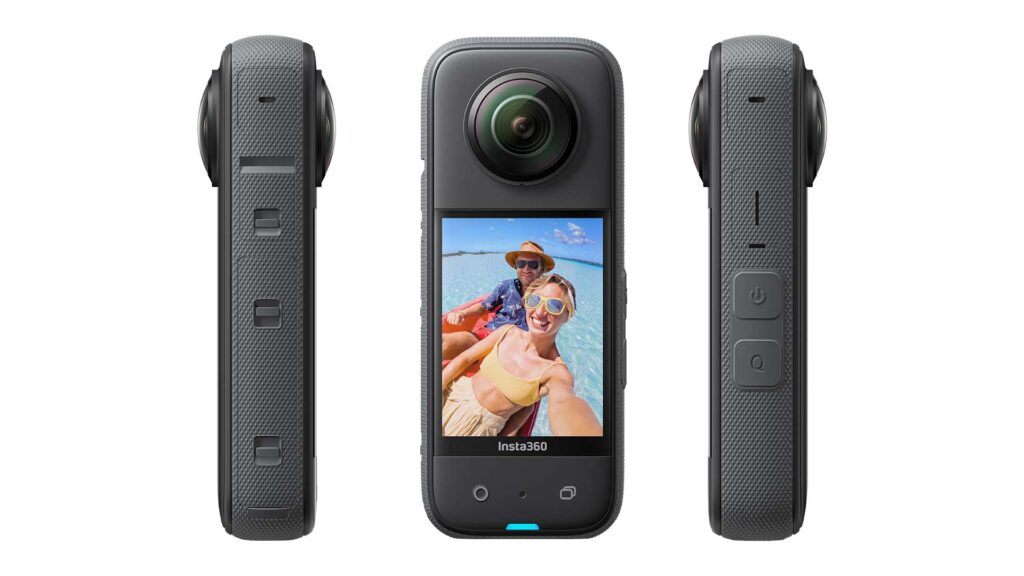 Lots of small changes and a huge one – that's the appearance comparison between the two cameras in a nutshell. The X3 is slightly thicker and a bit taller. It also feels more secure to hold since it's heavier and has a grippy rubber texture. The lenses are larger too, but we'll get to that in a bit.
The unusual round screen and associated clunkiness were among the few complaints many had about the X2. Insta 360 listened and provided the X3 with a bright & beautiful 2.3″ touchscreen. Some might argue that it makes filming more conspicuous, but we're happy that it has a more conventional appearance.
The X3 remains waterproof down to 33 feet or 10m. The door that leads to the SD card & battery compartment got a slight, if welcome, redesign. It's now easier to close completely & seal off the sensitive components within, making underwater exploration safer for the camera.
New Sensor & Video Quality
A camera's sensor contributes much to video quality, and it's great to see that the X3 has received a substantial upgrade in that department. The camera now has a pair of 1/2″ sensors, which are twice as large as its predecessor's.
That alone isn't enough to drastically alter video quality, but 360 and single-lens footage shot with the X3 looks sharper. Sadly, Insta 360 didn't up the resolution, so you'll be stuck with 5.7K and its 1080p-like quality for a few years yet.
Having said that, the X3 has a leg up in general video quality. Both cameras perform similarly in ideal conditions, but the X3 pulls ahead as soon as more contrast enters the scene or it gets dark. The inclusion of a new HDR mode lets you walk around as normal and enjoy the wider range of details such an enhancement affords.
Photo Mode Improvements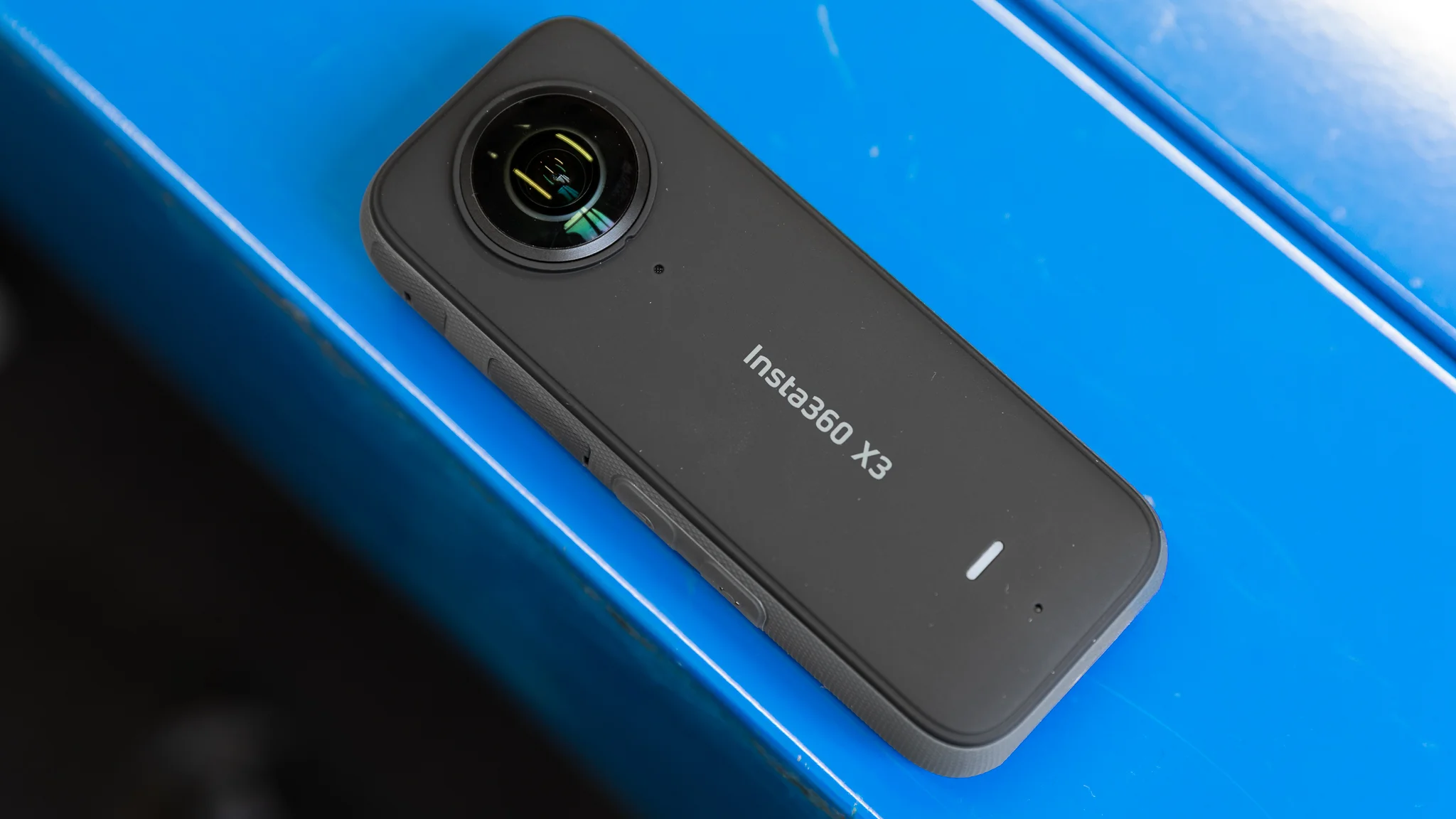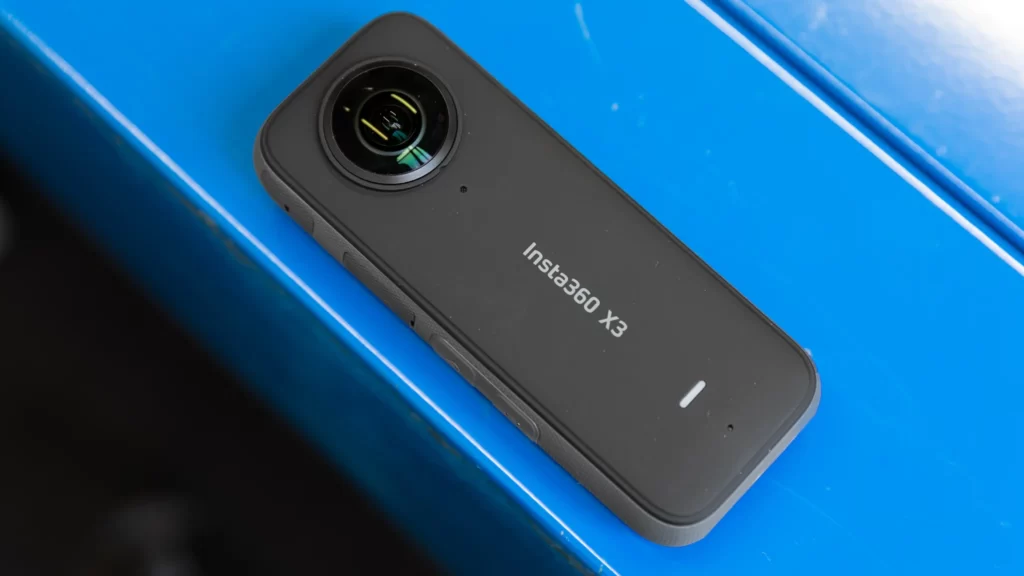 The Insta 360 X2 vs X3 debate has been tame so far, but the upgrades to general video quality pale in comparison to the X3's new photo capabilities. It went from 18MP to a whopping 72MP, with a corresponding jump in photo size & quality. That's still not on the level of professional 360 cameras meant for virtual tours. Even so, the quality boost lets you zoom in further and more fruitfully explore every corner of your images.
Single Lens & Time Lapse Mode Resolution Boost
While the X2 could record with a single lens, the quality wasn't on par with other devices. The X3 received a resolution bump from 2.7K to 4K in this mode, rivaling today's mid-range smartphones and surpassing many when shooting in challenging conditions. You can also slightly downgrade the resolution to 3.6K but gain 60fps smoothness in return.
The time-lapse feature also benefits from a significant resolution boost. It went from the X2's mediocre 4K to 8K, which corresponds to the 4x increase in photo resolution. Since time lapses are nothing more than a series of images, the X3 can bring its max resolution to bear without overheating.
New Video Modes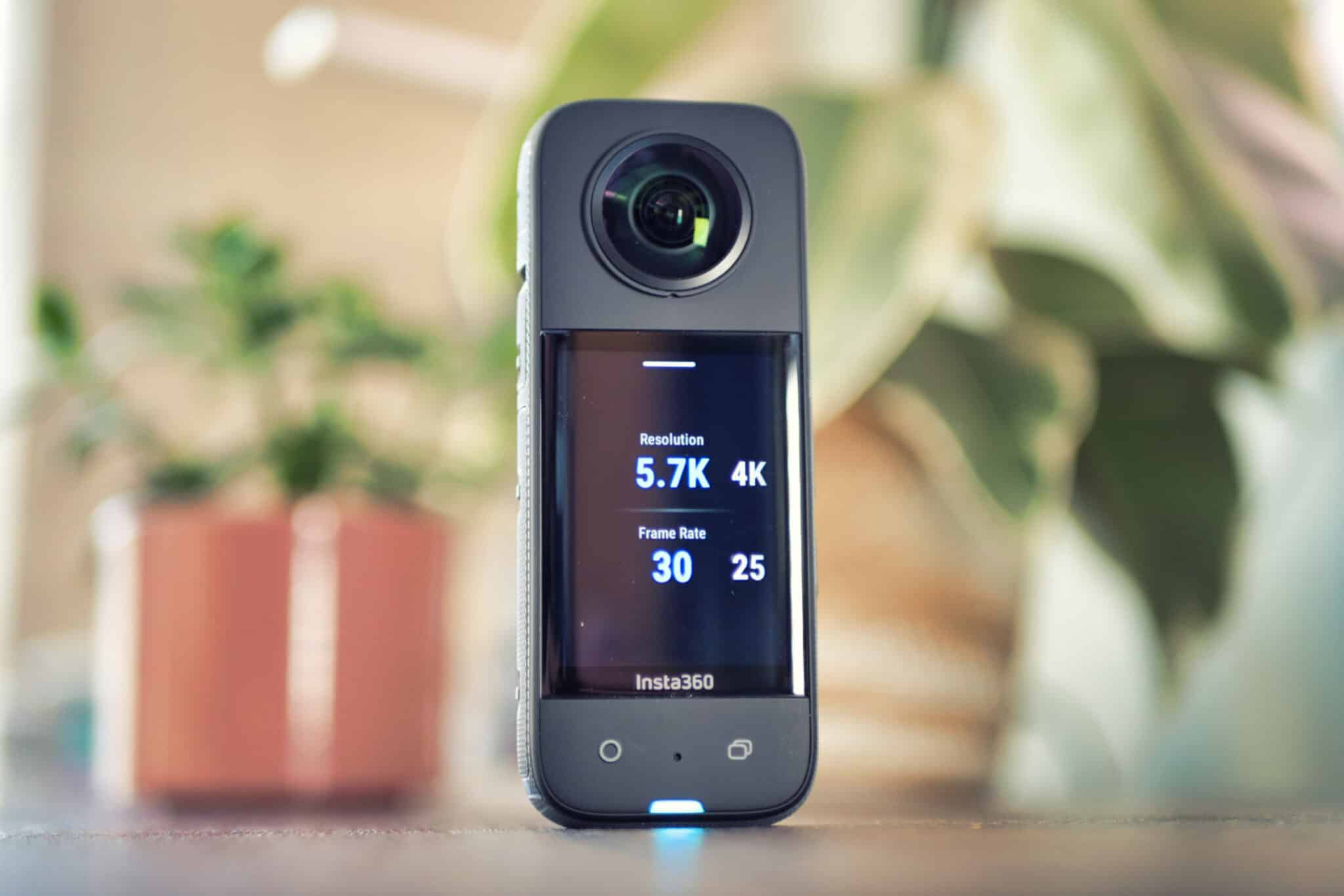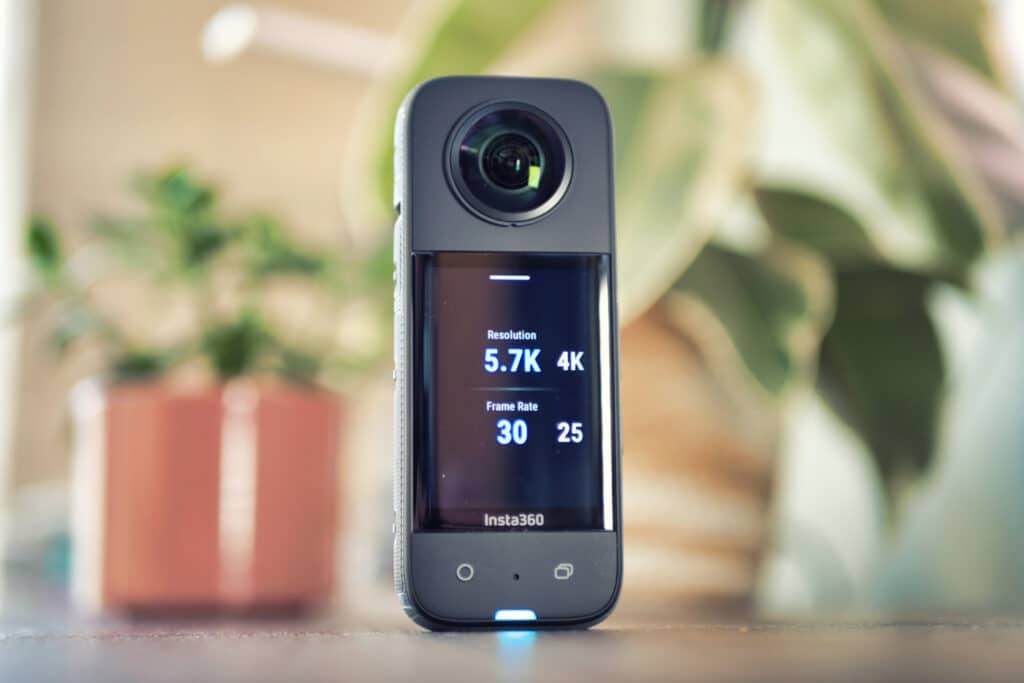 Two more video modes are part of the X3's repertoire – Me Mode & FOV+.
Me Mode is a godsend for vloggers who want to concentrate on their delivery & surroundings without fearing they'll exit the camera's focus. Once it's on, all you have to do is try to hold the X3 parallel to your body, and it will take care of the rest. The camera is adept at dealing with positioning changes, and the footage you get while using Me Mode requires minimal editing.
FOV+ is an extension of the base Single Lens Mode already present on the X2. It extends the field of view to 170°, allowing you to better simulate a first-person look & capture wider surroundings.
While not new, Bullet Time received a useful framerate boost. Now you can record Matrix-like shenanigans in 4K at 120 fps. The additional slowdown you get by switching them to a normal framerate helps the effect come out better.
Onboard OS & Software
The X2's round screen presented a challenge for Insta360's developers since they had to design the operating system & menus to accommodate it. Switching to a conventional touchscreen allowed for a more streamlined & responsive experience. Icons are more visible and easier to reach, and reviewing your footage on site is much more enjoyable.
Support for the excellent Insta 360 Studio software and the mobile app remains identical on both devices. We've already sung its praises when comparing the X2 to the GoPro Max, so we won't dwell on specific features. The app and Shot Lab, in particular, got several new features & modes in the meantime. Best of all, you can use these even if you decide to hold onto your X2.
Insta 360 One X2 vs X3 – Should You Upgrade?
There's a lot to like about the new X3. Insta 360 successfully addressed key design shortcomings while introducing meaningful improvements & additions in several areas. Whether that's enough to make the switch depends on whether you're comfortable with mostly incremental upgrades.
Buying the X3 is a no-brainer for users new to 360 cameras, especially if they're coming from the action camera world. It seamlessly bridges the gap between the two, offering the familiar ruggedness, stabilization, intuitive controls, and sharing options action cam users take for granted.
As per the title, we concentrated on the differences between the two cameras. While the X3 is clearly a step up, much has remained the same. Some features didn't need updating, like the excellent stabilization. Others, like audio quality and max video resolution, could have used more love.
So, should existing X2 owners upgrade? If they dislike the round screen or feel like they'll get good use out of sharper photos, FOV+, or Me Modes, then yes. Otherwise, it might be best to wait for the developments the X4 will bring or take a look at the Insta 360 One RS 1" Edition.