Are you frustrated because your Firestick is buffering and constantly running slowly? If you search the Internet, you will find that you're not alone. Firestick is a fantastic streaming device. However, slow Firestick can be a major headache when you are planning to binge-watch. 
You can't load your favourite movie without buffering or use apps. Many users have complained about a range of firestick issues. For instance, some users say their Firestick remote is not working.
If you're wondering why is my Firestick so slow, this article is for you. In this article, we will talk about issues that can make your Firestick slow. We will also tell you some common fixes to help you speed up Firestick. Let's get started.
Why Is My Firestick So Slow?
Users have complained about many performance issues that slow a firestick. For instance, some users aren't able to load Firestick at all, while others find it difficult to navigate. So let's take a look at five different reasons why Firestick might be running slow on your device.
1. Poor Internet Connectivity
A slow internet connection is one the most common reasons behind slow Firestick. Poor server network causes delays in loading apps on Firestick. The Internet also affects your speed to play movies and other content. You may also notice out-of-sync audio. You need a fast internet connection to play high-quality content.
2. Low Storage Due to Lots of Unwanted Apps
Users often install many unwanted apps and features, which take up a lot of space on Firestick. These unwanted apps consume a lot of RAM. Higher consumption of RAM may result in some apps not loading or responding.
3. Outdated and Old Firestick
To ensure smooth firestick performance, you should use the latest device. Outdated devices often do not support software updates. These software updates may overheat your Firestick. This can lead to slow responses or can even damage the hardware. Hence, automatic updates may not be the best idea for old firestick users.
4. Multiple Apps Running In The Background
Like any Windows PC or Android device, Firestick also runs slow when multiple apps run in the background. Although Firestick is a great streaming device, it has limited storage. Therefore, when this app continuously runs in the background, they cause performance issues. For instance, users will see a delayed response time.
5. Cache
A large cache on your firestick device can also slow down apps. The cache is a pile of junk files that keep piling up on your device. Even deleted and uninstalled apps can leave cache behind. These cache files can take up the limited memory space and slow down firestick performance.
How to Speed Up Firestick: 10 Fixes and Tips
Most of these firestick issues can be fixed using simple steps. These issues may seem technical in nature. However, you don't need technical knowledge. You can improve your Firestick using simple steps like clearing cache, turning off updates, etc. Let's look at all the tips that might help you speed up your Firestick.
1. Restart Your Firestick
This step may seem a bit obvious, but it can help a lot. Close all the apps running on Firestick and restart it. Users often keep Firestick plugged in all the time. Restarting may help cool down the Firestick.
Long press the home button and select settings.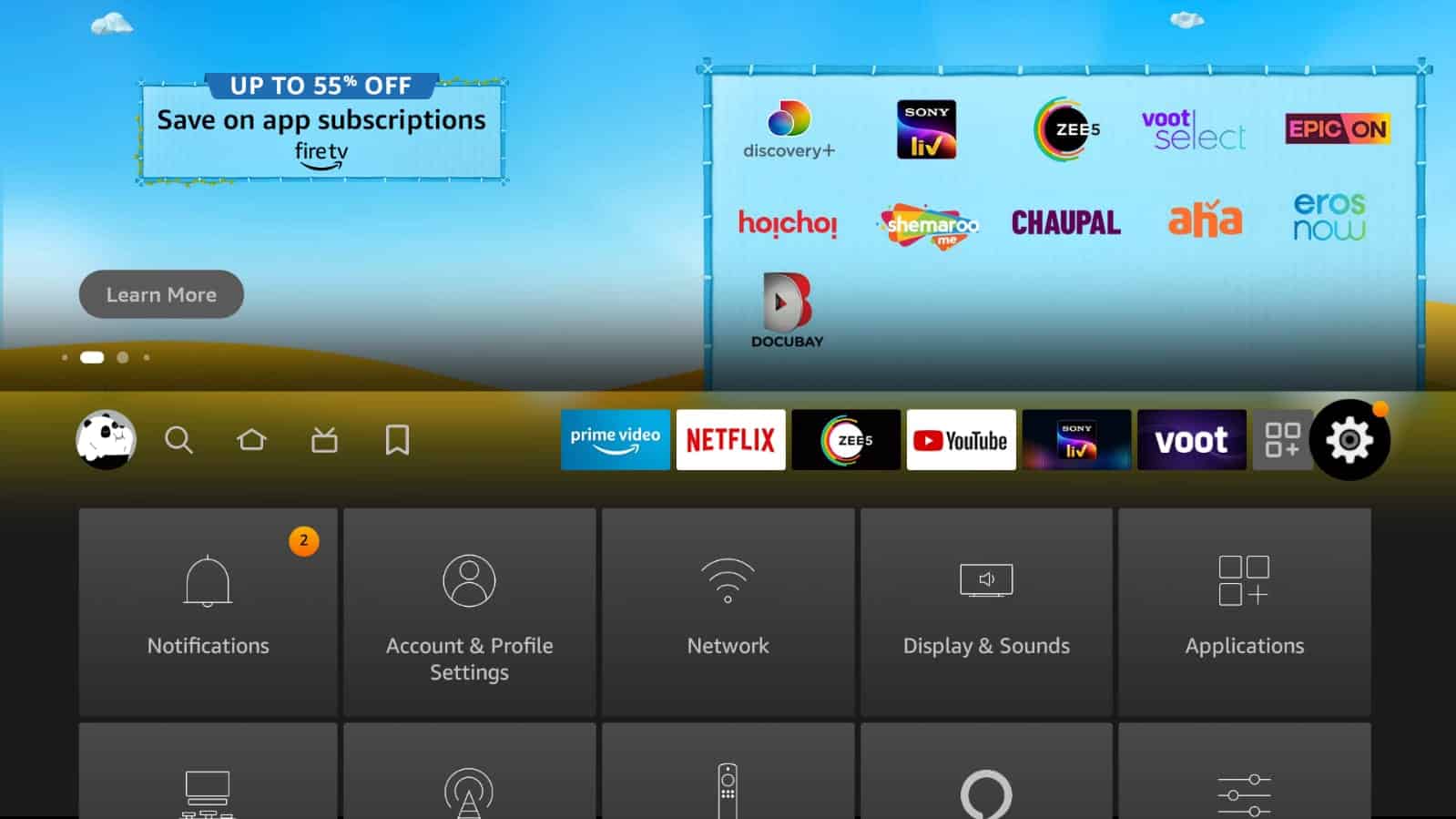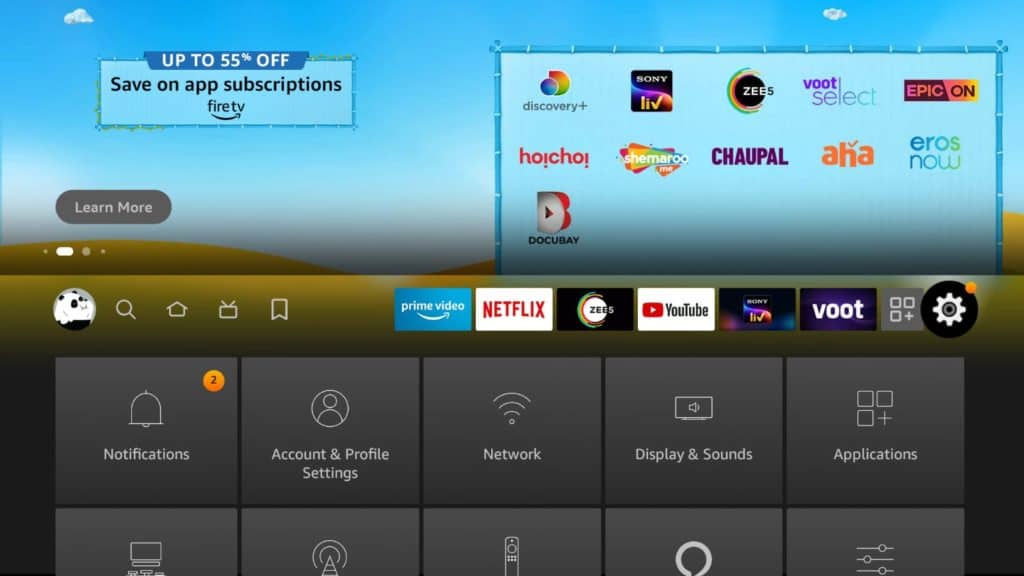 2. Next, go to the device and choose restart.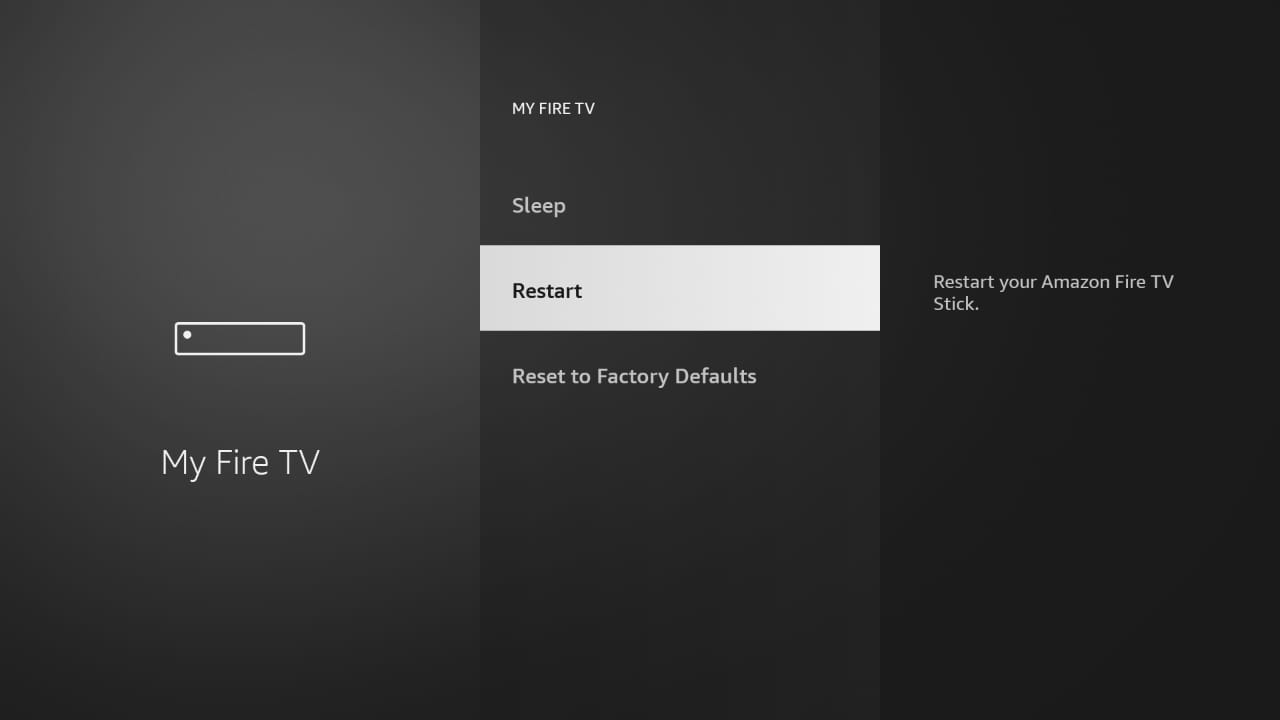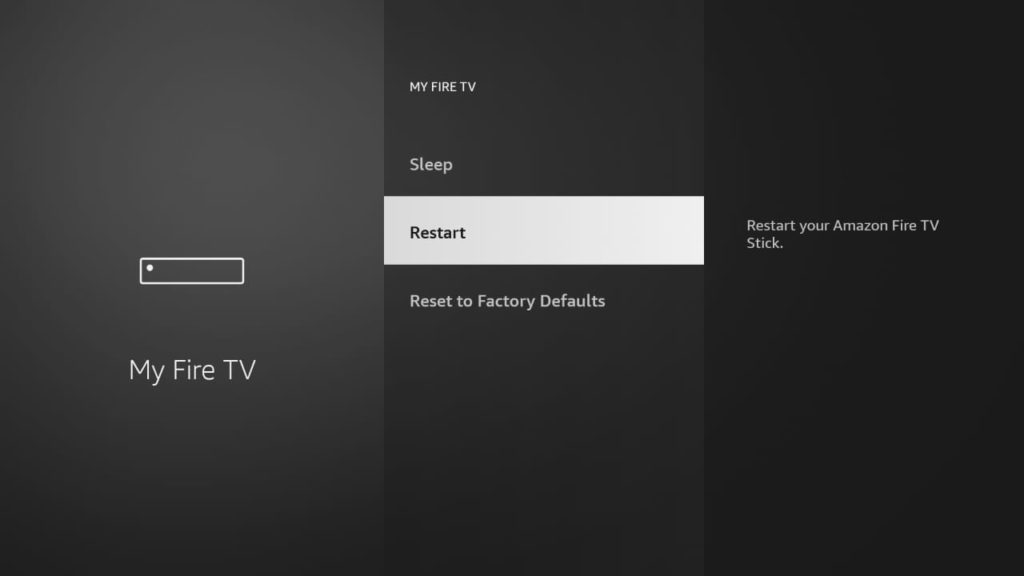 3. You can also unplug the Firestick and plug it back.
If your Firestick has a software bug, it may restart again and again.
2. Check Your Internet Connection
The next thing you should try is checking your internet connection. You require a stable internet connection to load Firestick properly. Restart your internet router and check the speed. If you are facing internet issues, you can try selecting a different Wifi connection. You need a download speed of at least 25 to 50 Mbps to run apps on Firestick. Follow these steps to change your network.
Go to Settings.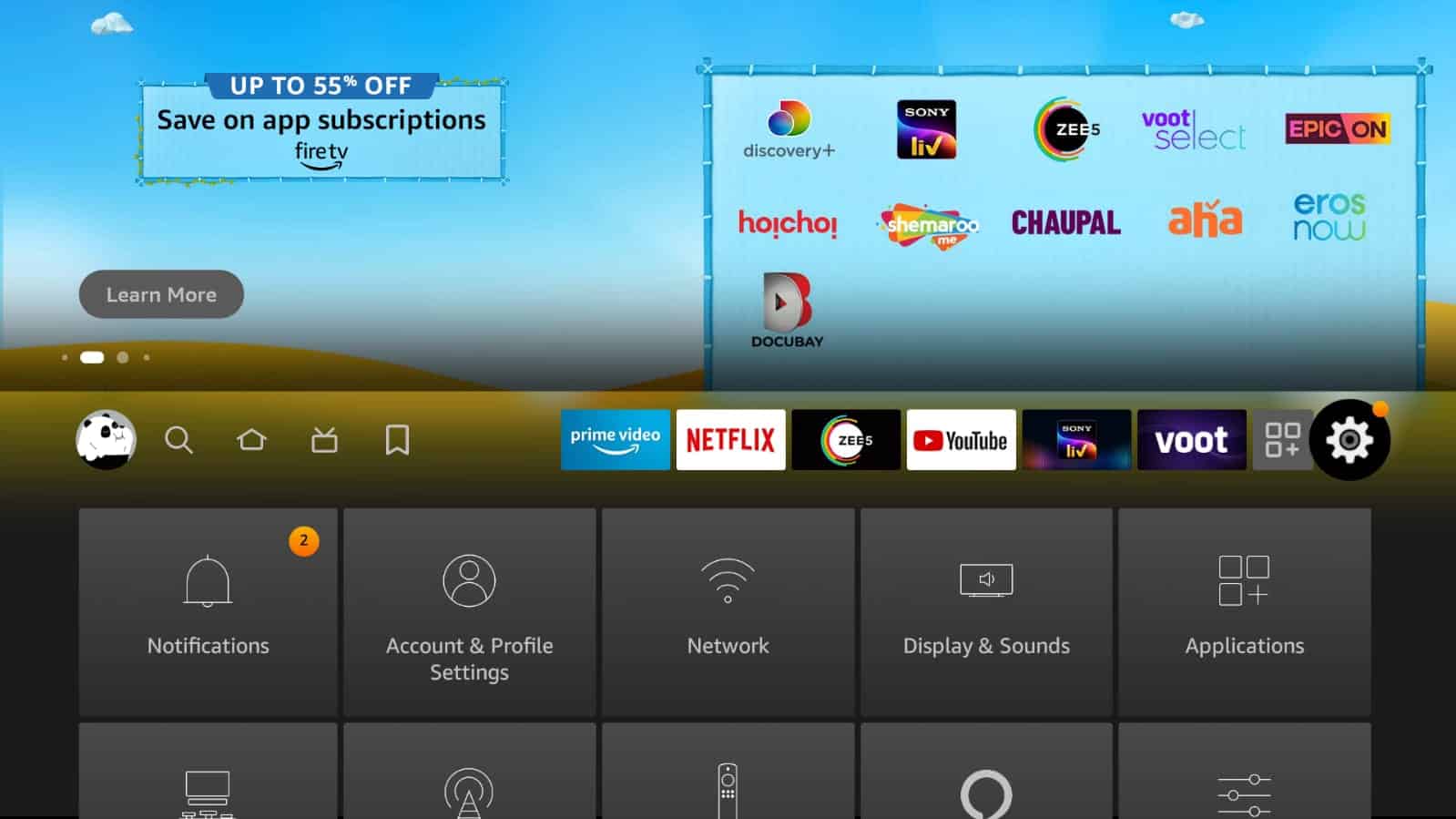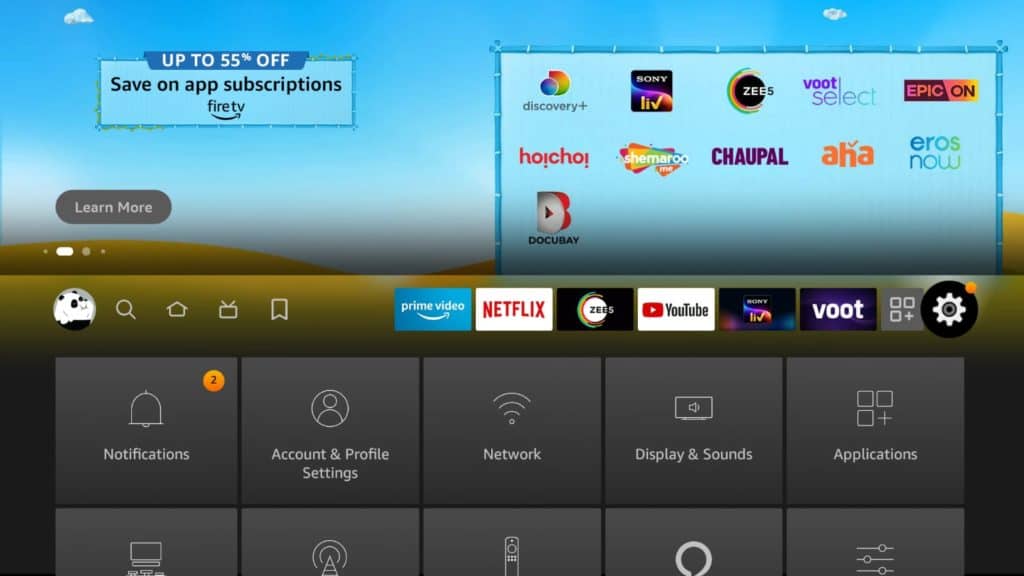 2. Select Network.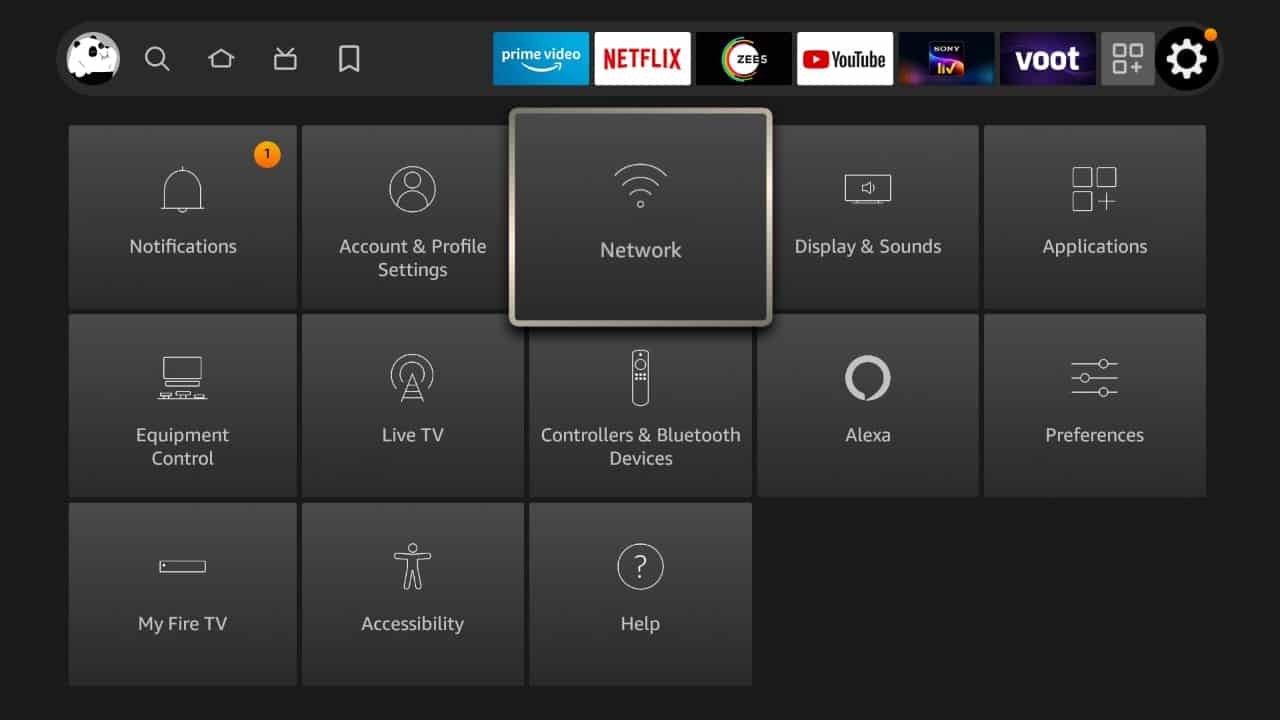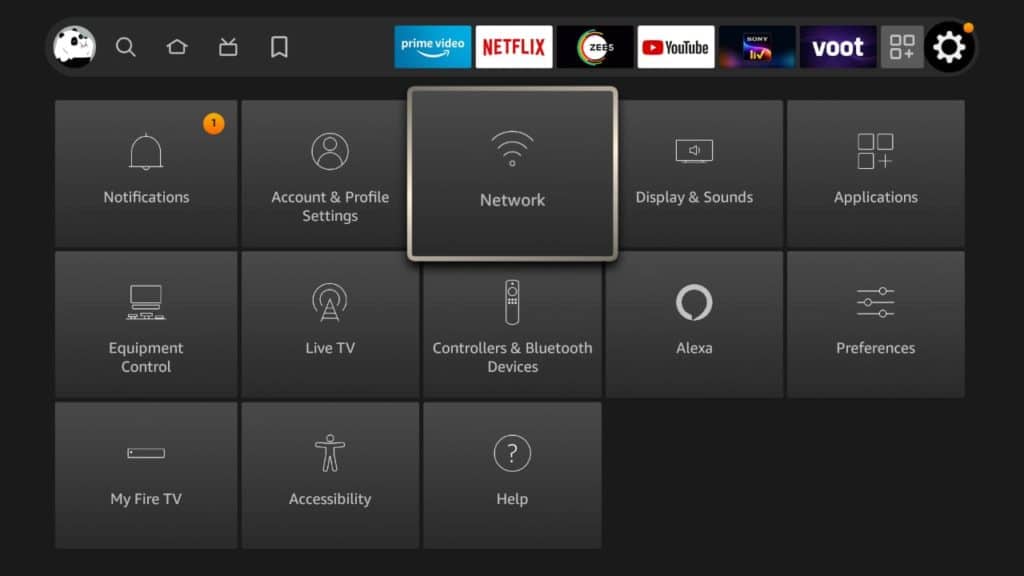 3. Choose a different network.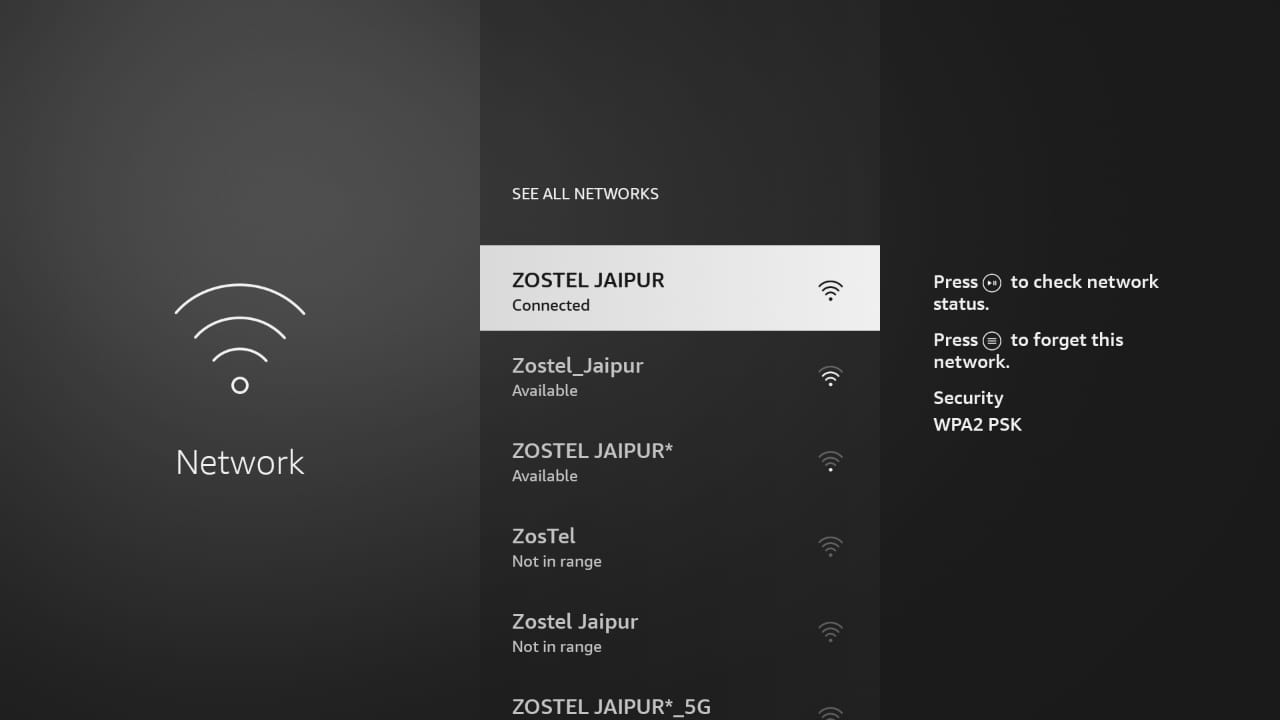 3. Turn Off Automatic Updates
If you regularly use Firestick, you already know that most apps update automatically. These apps keep adding new features to improve the firestick experience. These apps may impact the speed. You can turn off automatic updates. This way, you will have to update only the apps you choose to update manually.
Go to the home screen and select Settings.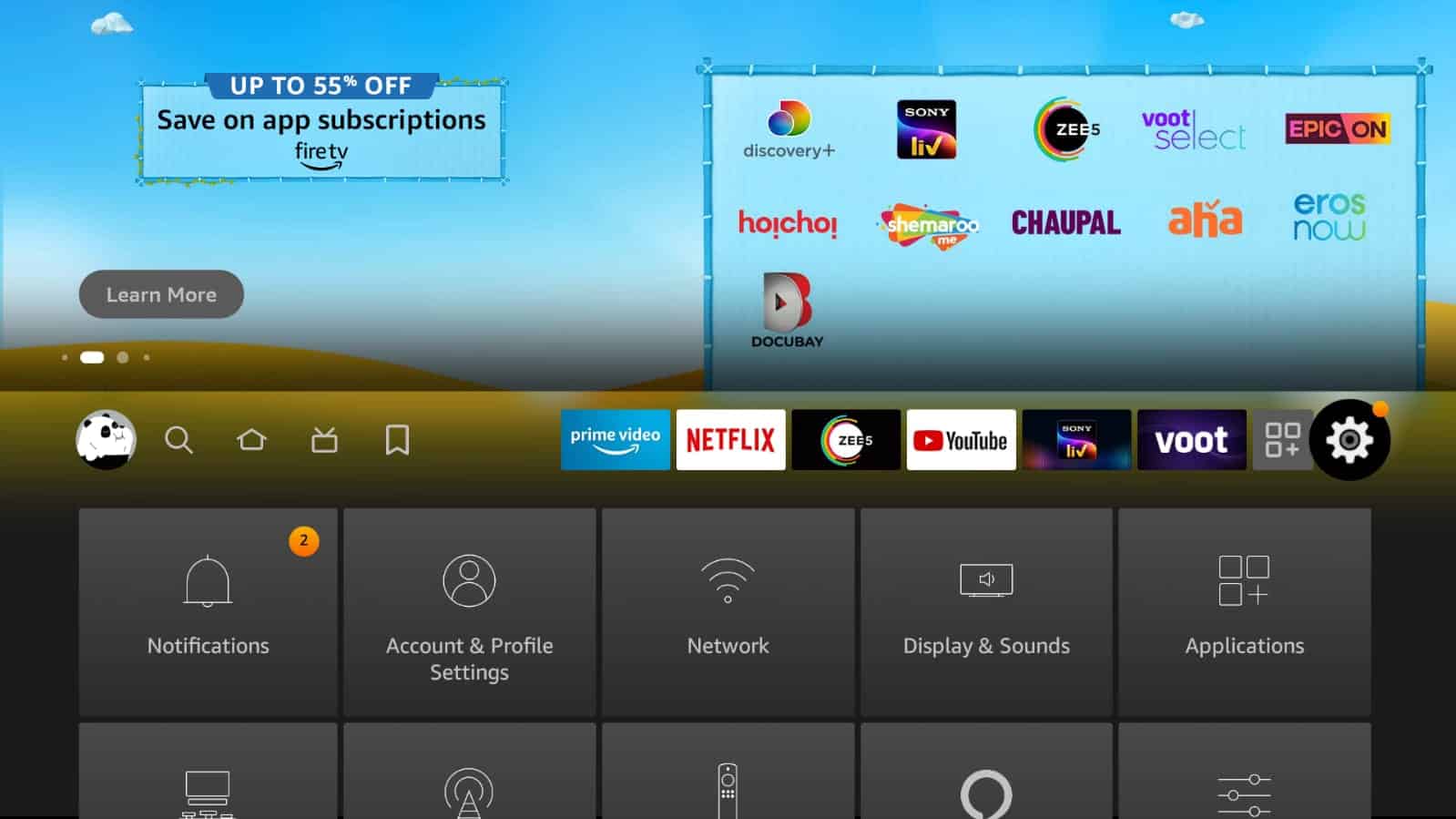 2. Go to Applications.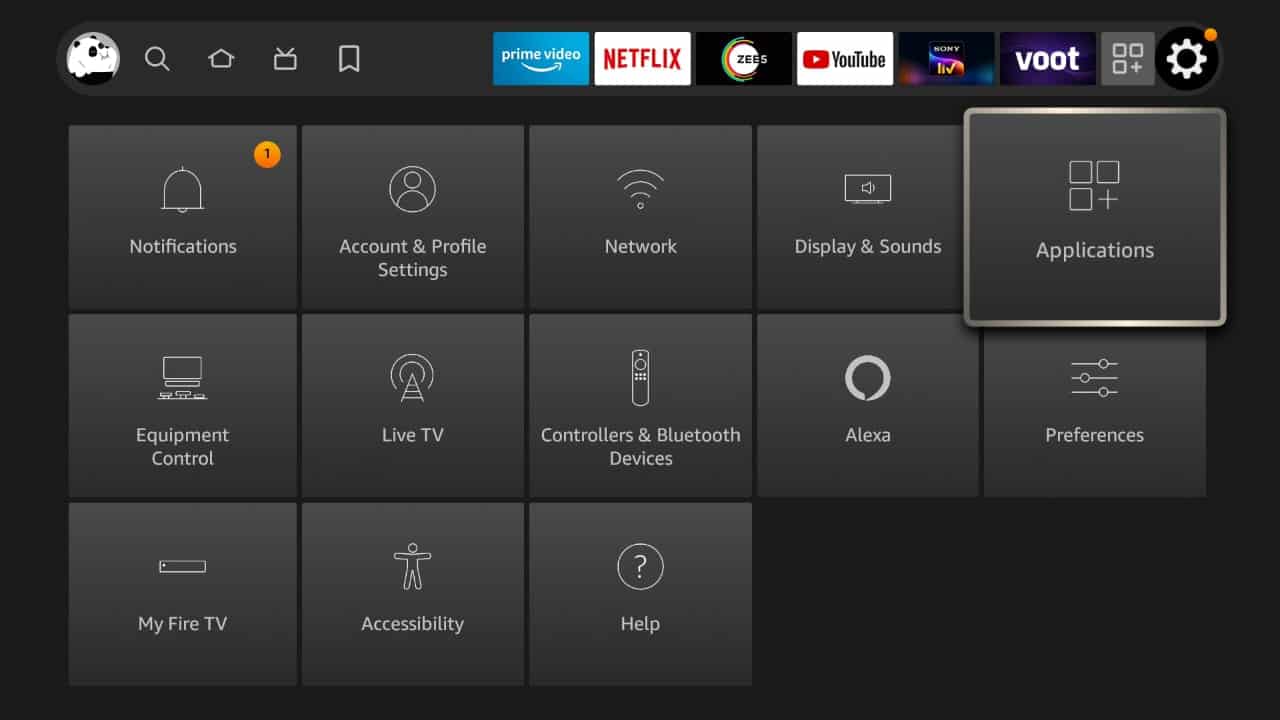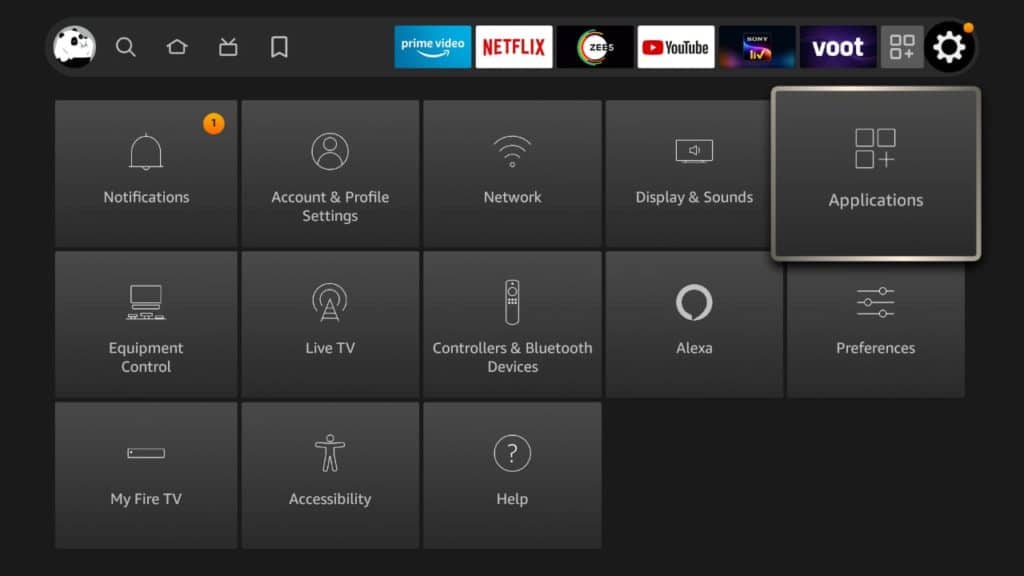 3. Go to App Store. You will see Automatic Updates. Turn it off.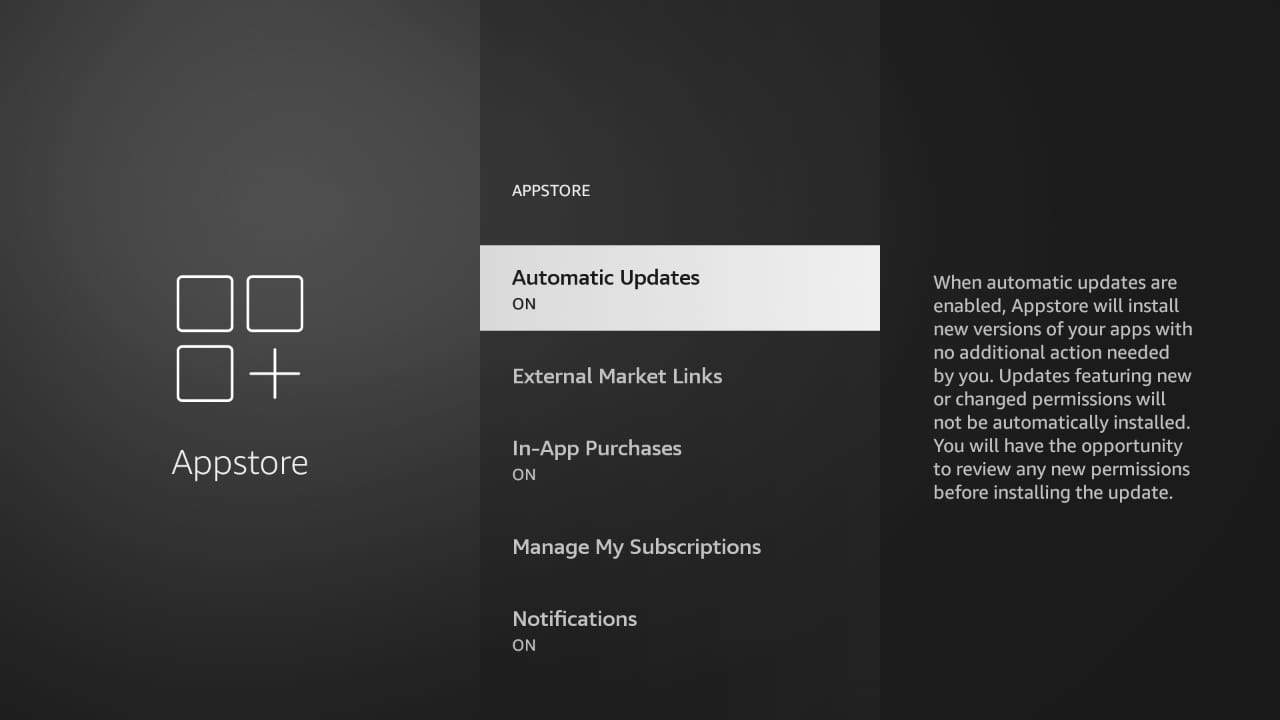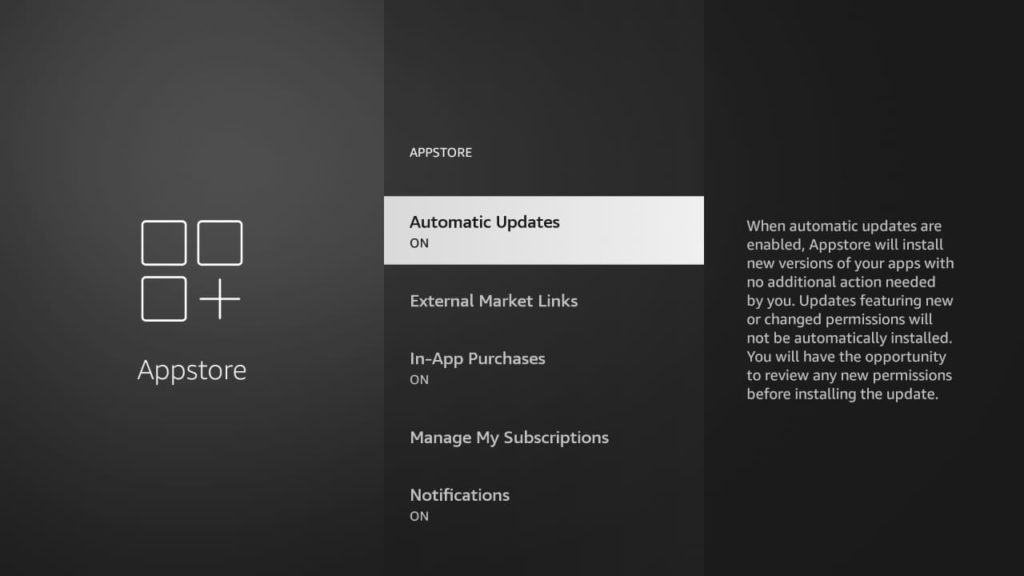 4. Uninstall Extra Apps and Features 
You can also uninstall apps and features you don't need. This will help you free up memory on your Firestick. Some Firestick devices, like Firestick Lite or 3rd Gen Firestick, also allow you to move apps to USB drives. To uninstall an app, follow these steps:
Go to Settings and choose Applications.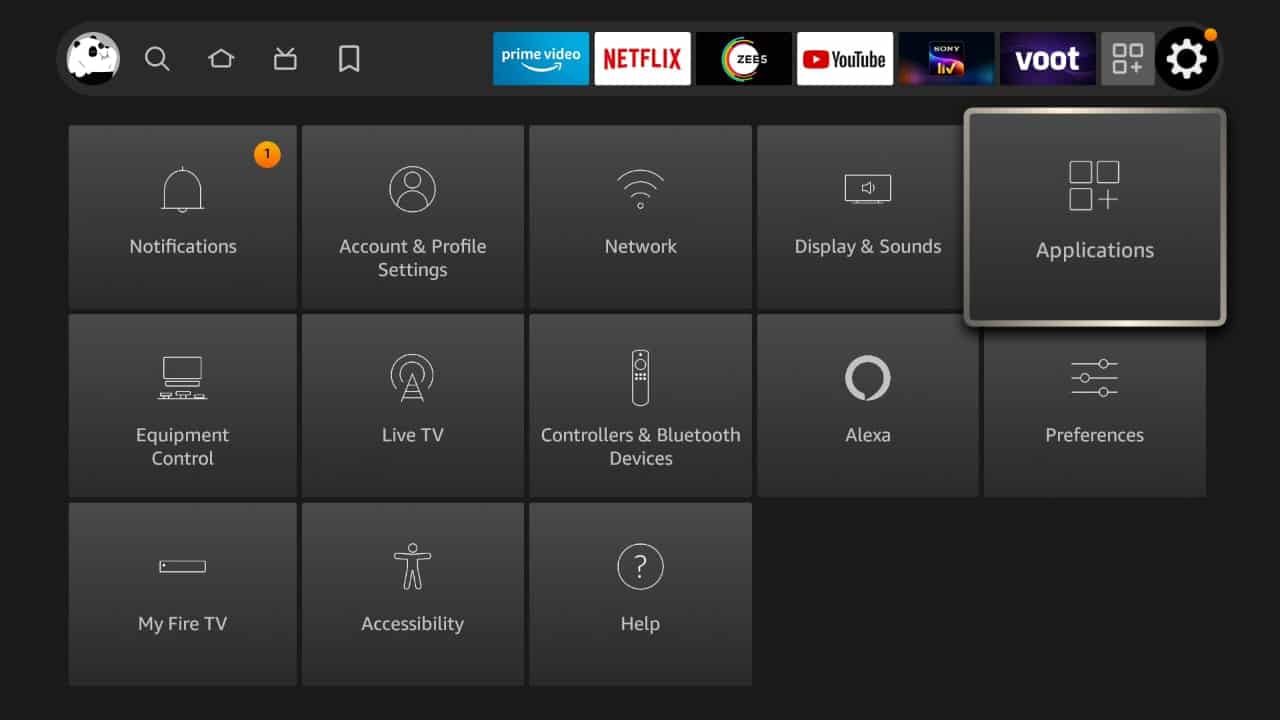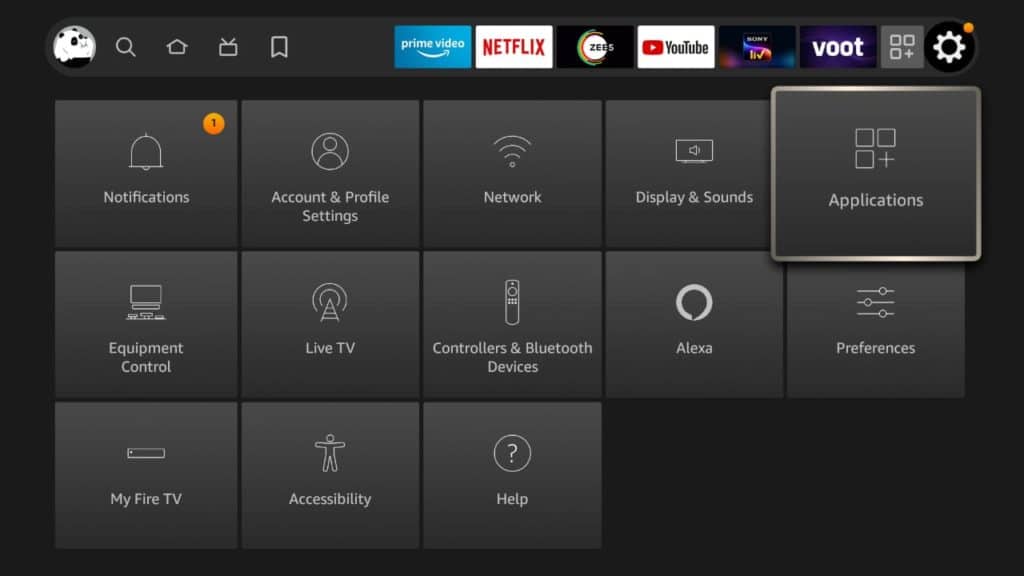 2. Select Manage Installed Applications.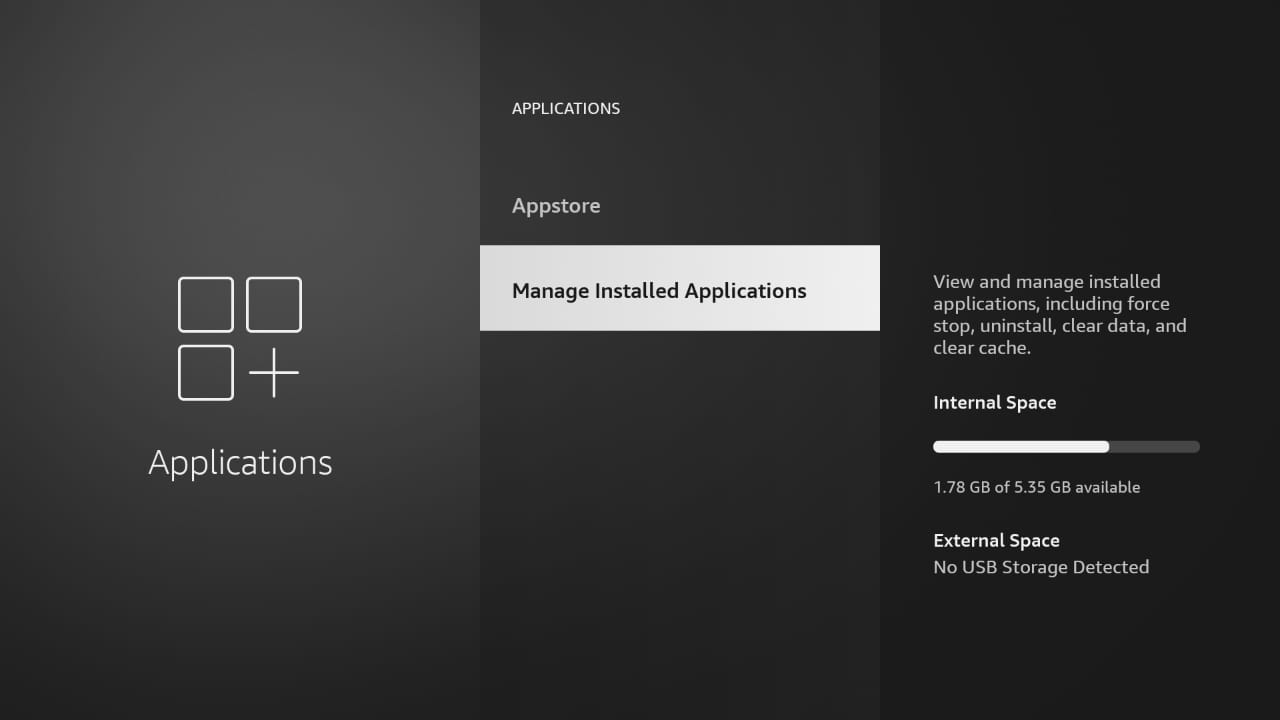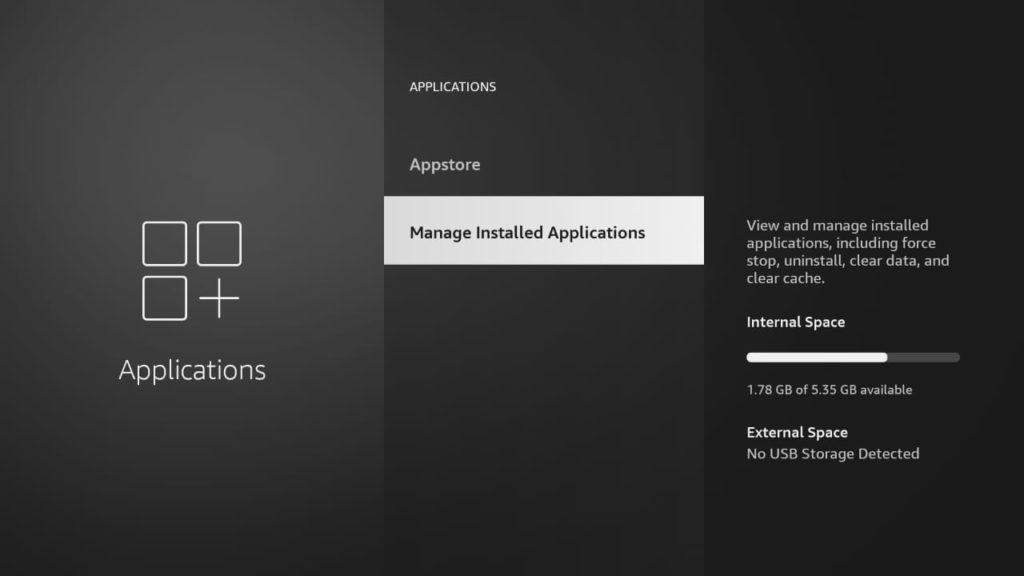 3. You will see a list of all the apps installed on your Firestick.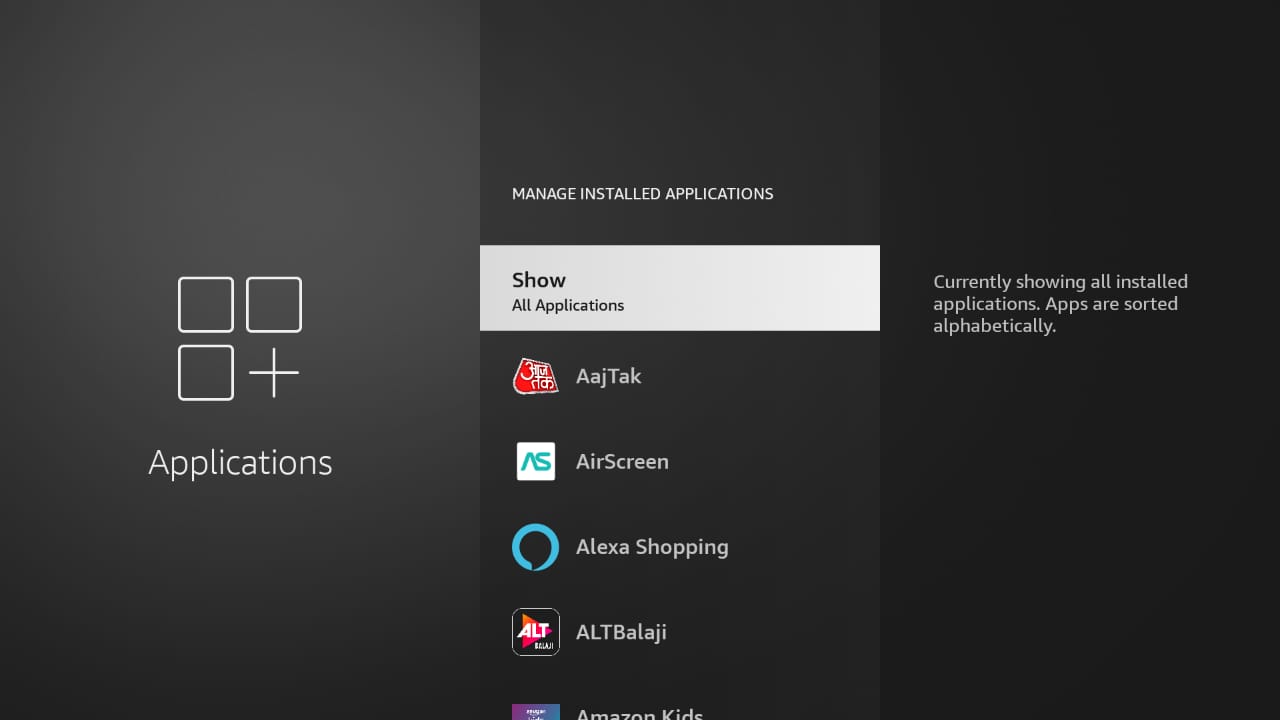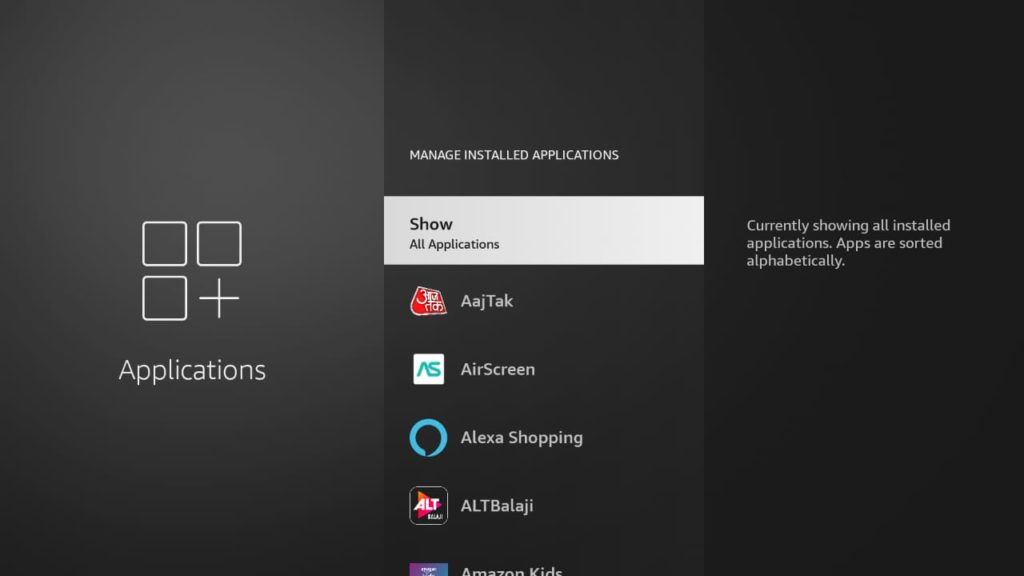 4. Choose the app you don't use much. Select Uninstall.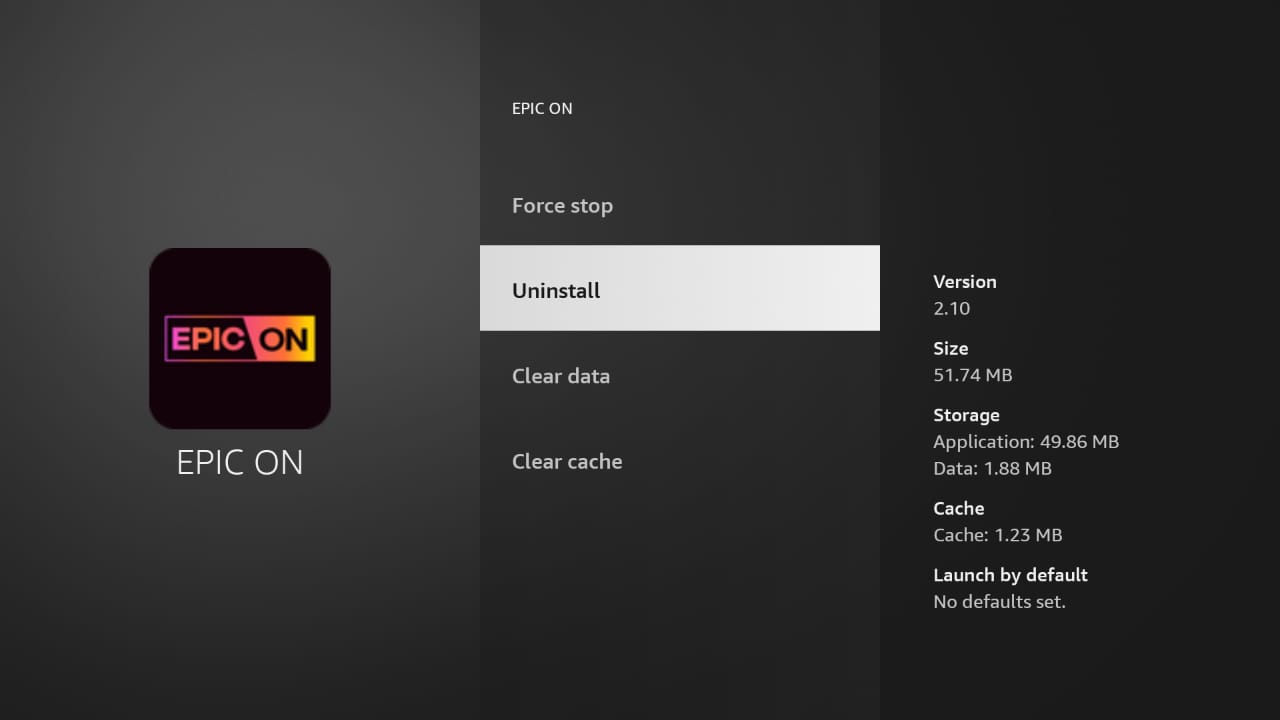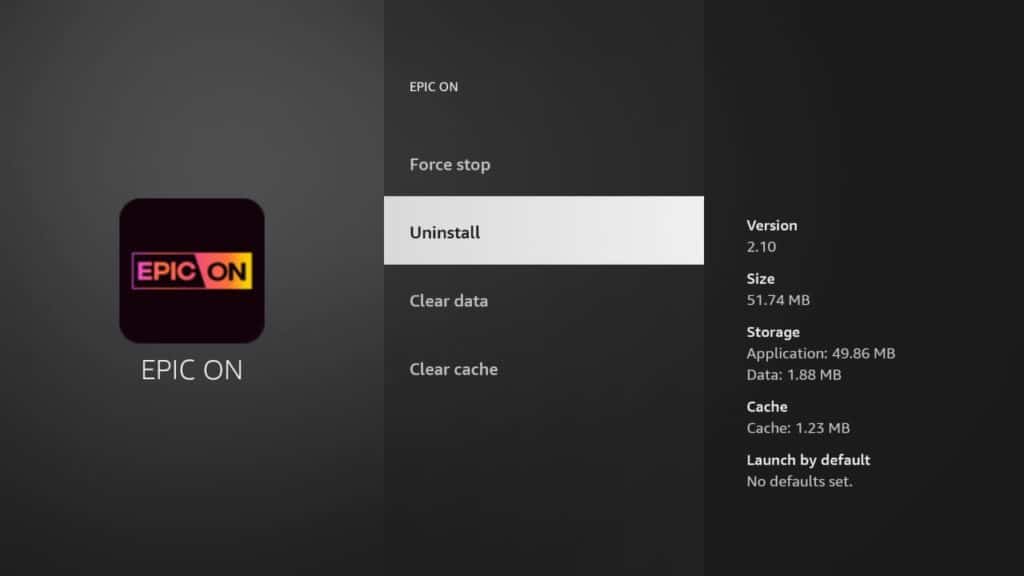 5. Force Stop All Apps Running in the Background
You can also force-stop an app to make Firestick run smoothly. The force-stop option can help you stop unnecessary apps running in the background. So the next time you watch a movie, your content won't buffer.
Go to Setting and choose Applications.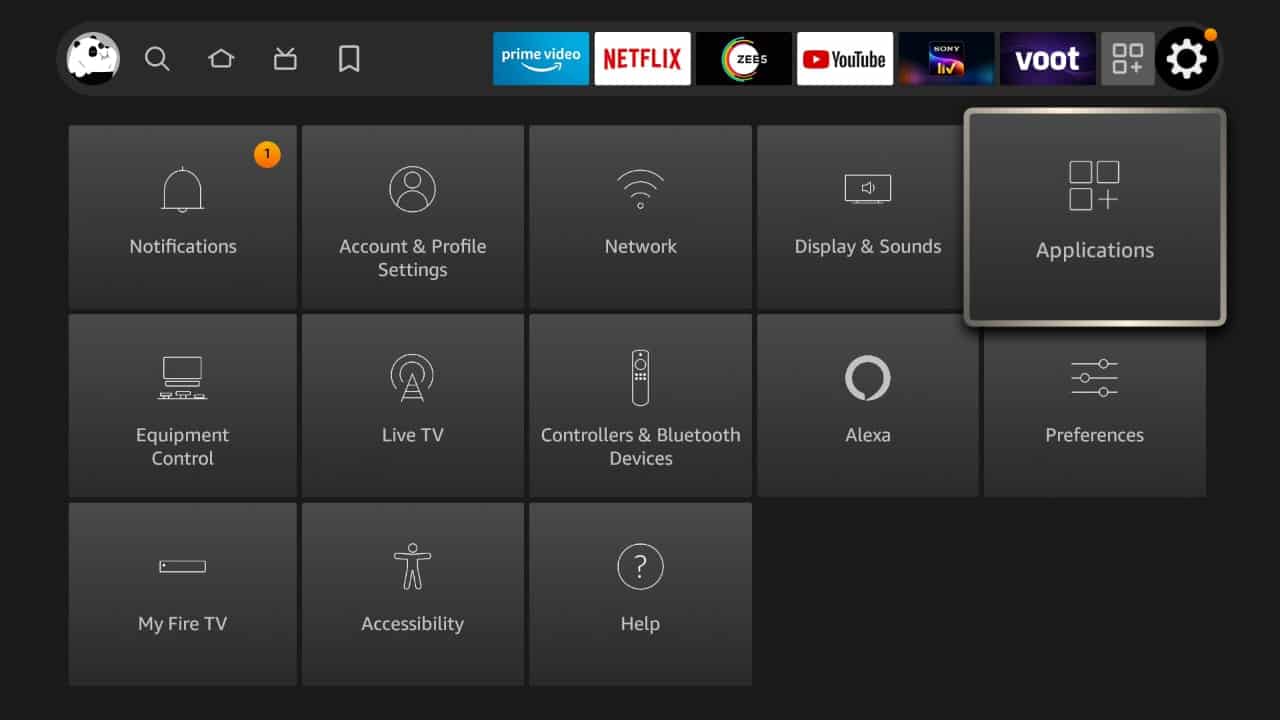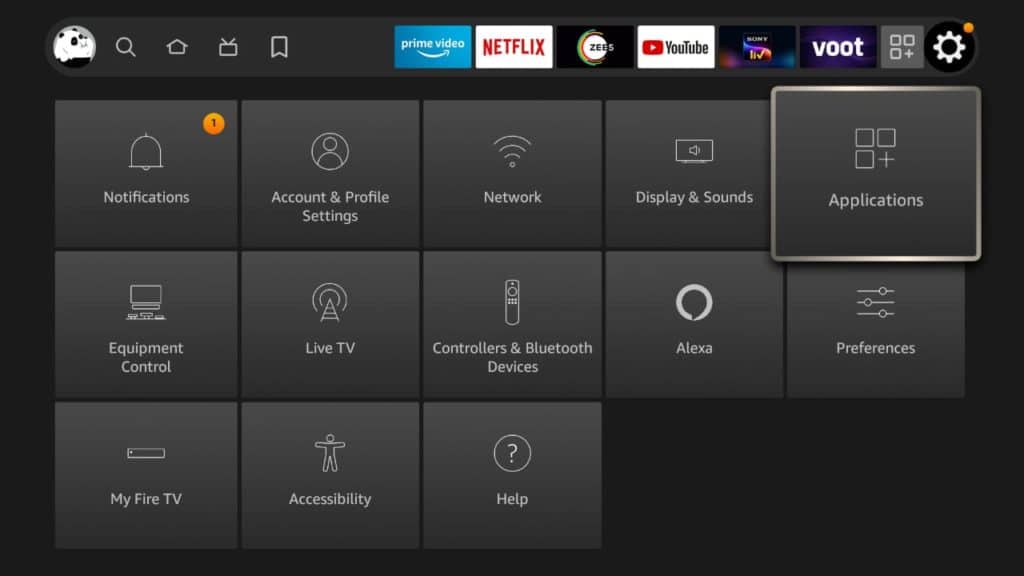 2. Select Manage Installed Applications.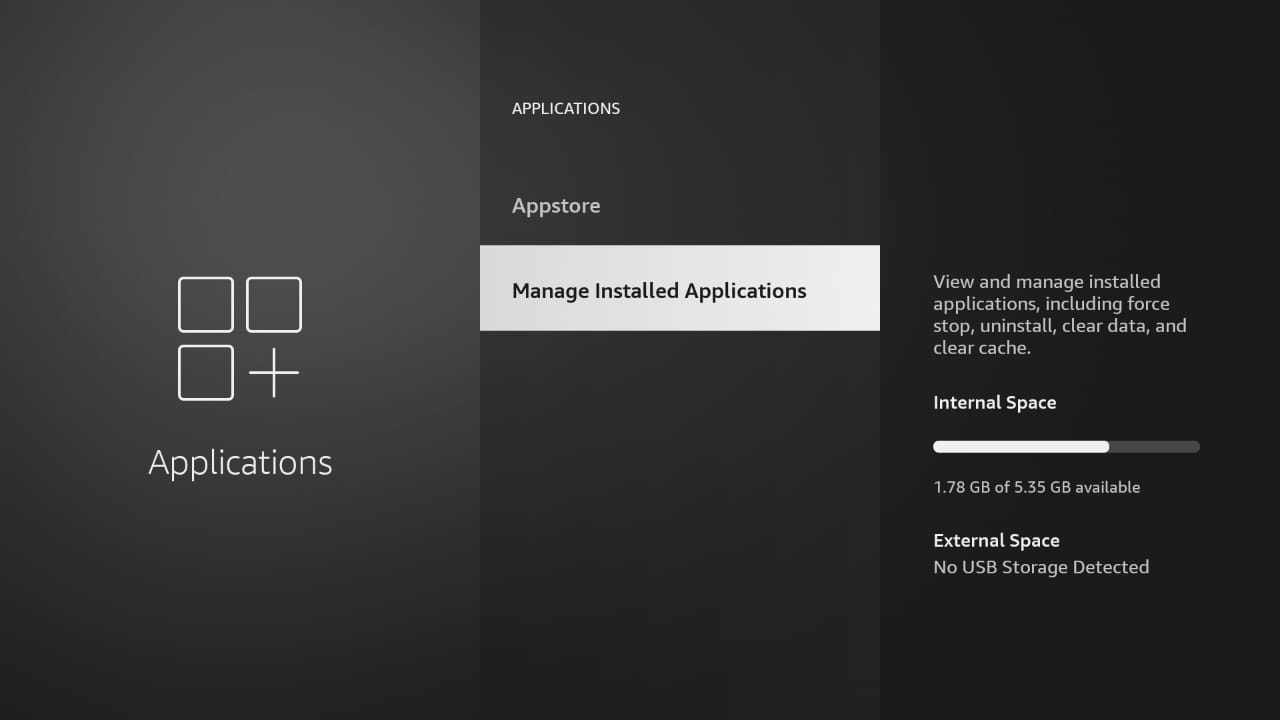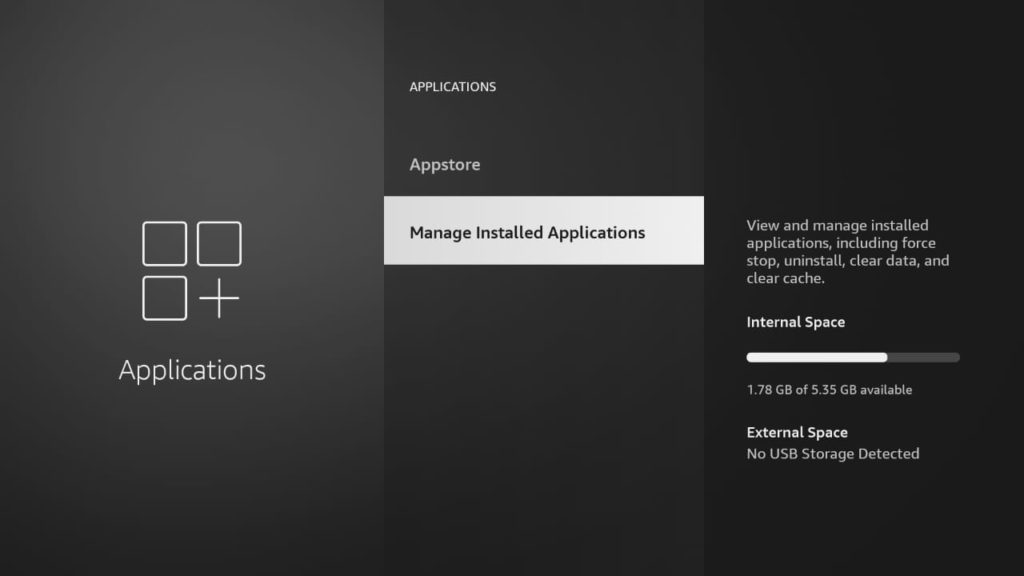 3. You will see a list of all the apps installed on your Firestick. Select the app you want to force stop.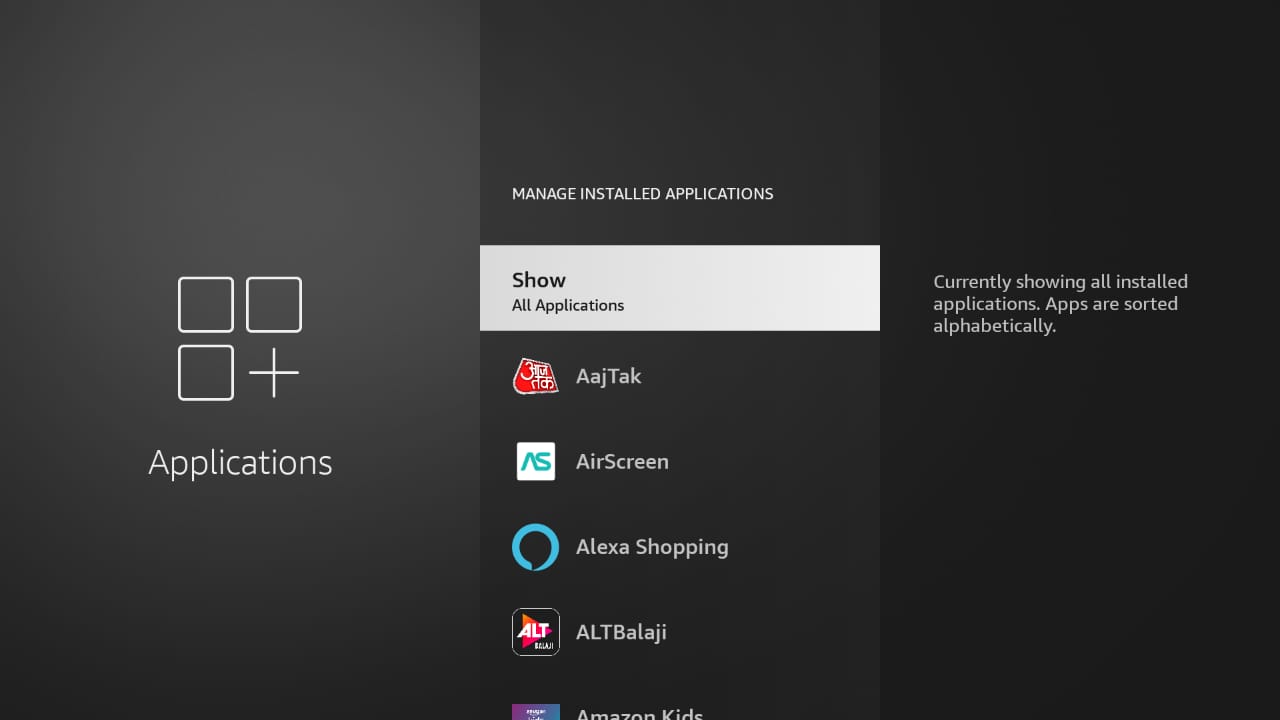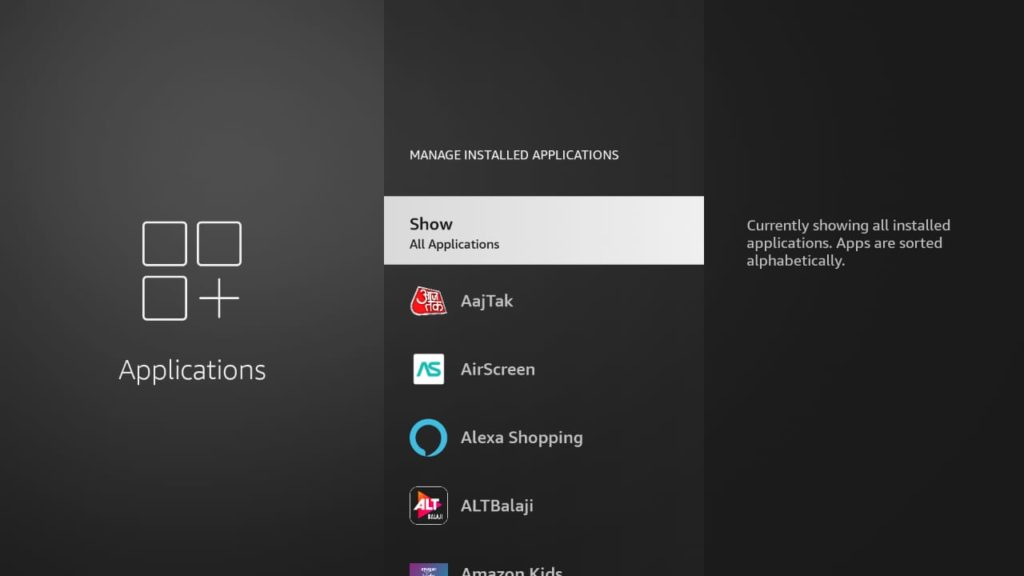 4. Click Force Stop.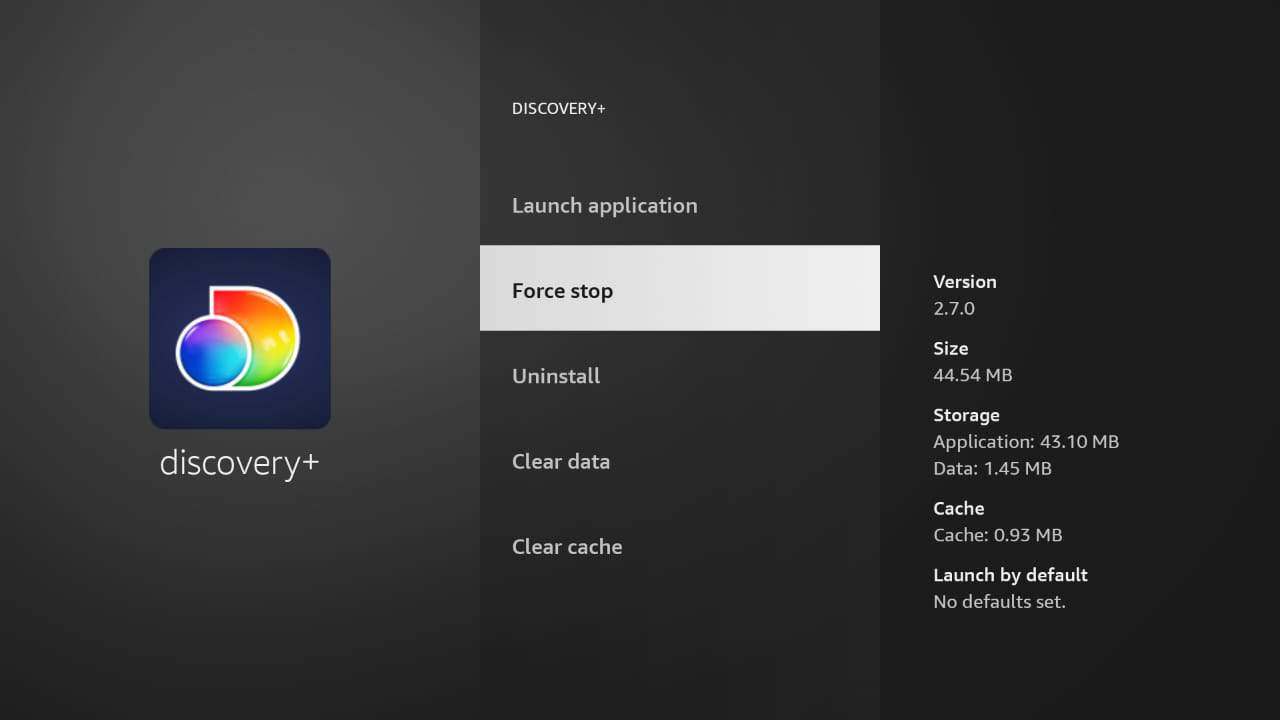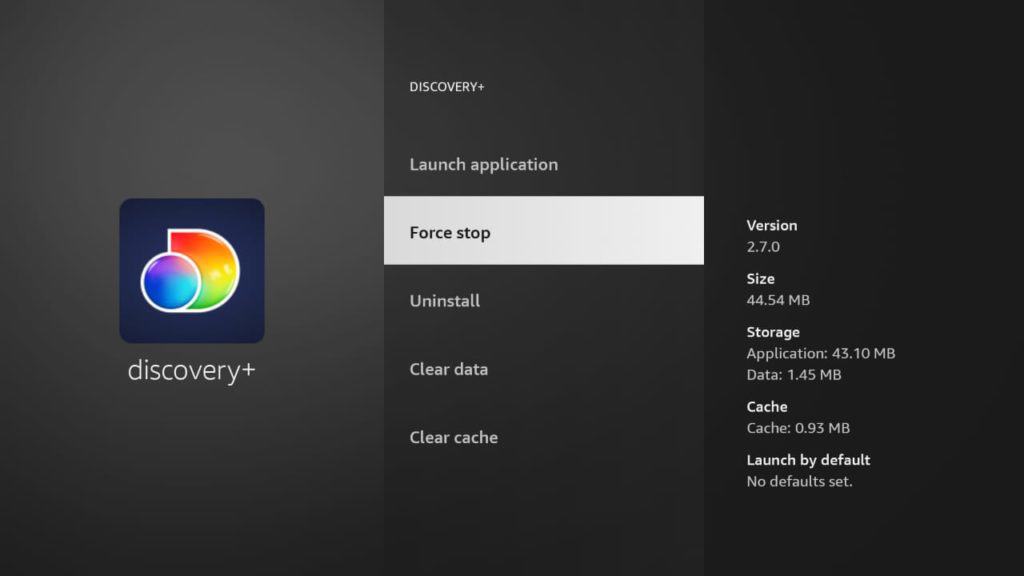 6. Clear Cache
You can free up space by clearing the cache. As we mentioned earlier, Firestick can be slow due to a lack of memory space. Clearing cache can be a great way to improve performance. Unfortunately, Firestick doesn't allow you to clear all the cache at once. You will have to go to each app and clear it.
Go to Settings.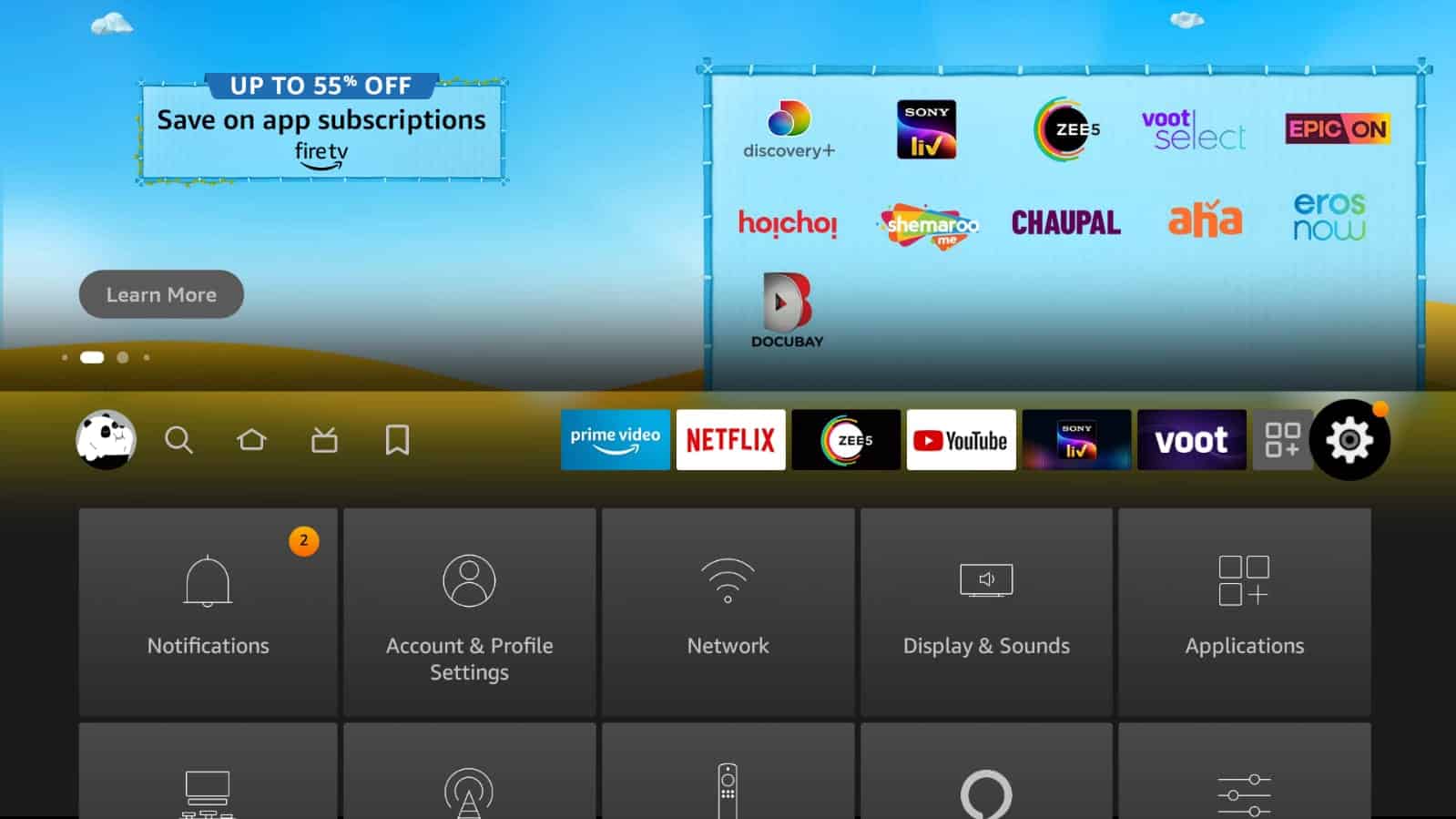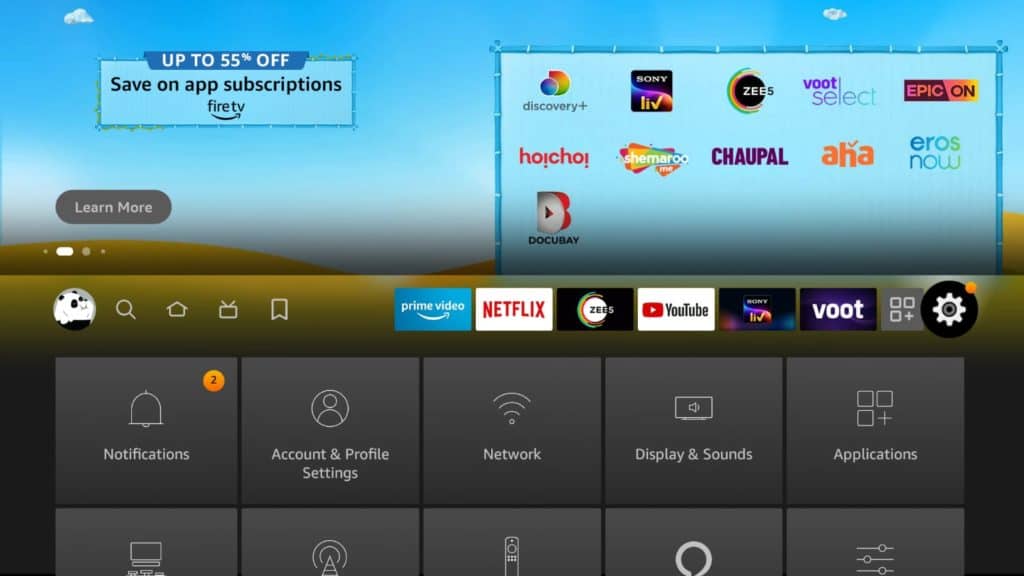 2. Choose Applications and go to Manage Installed Applications.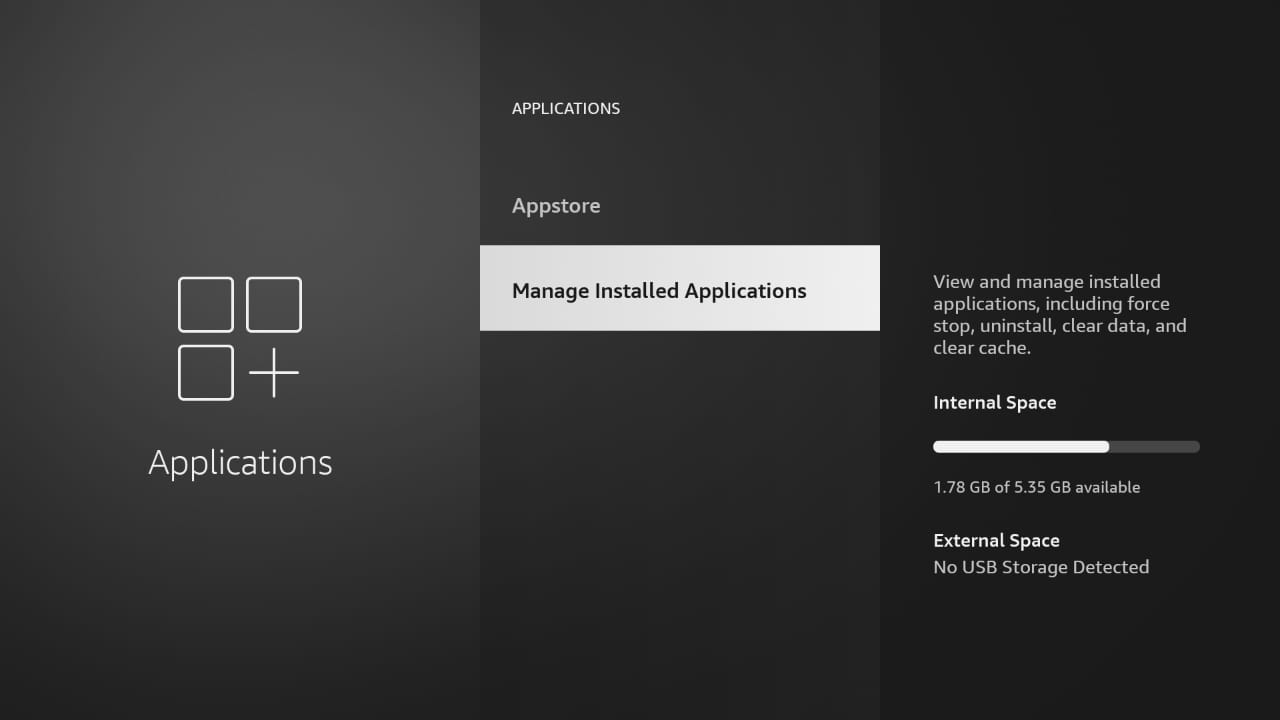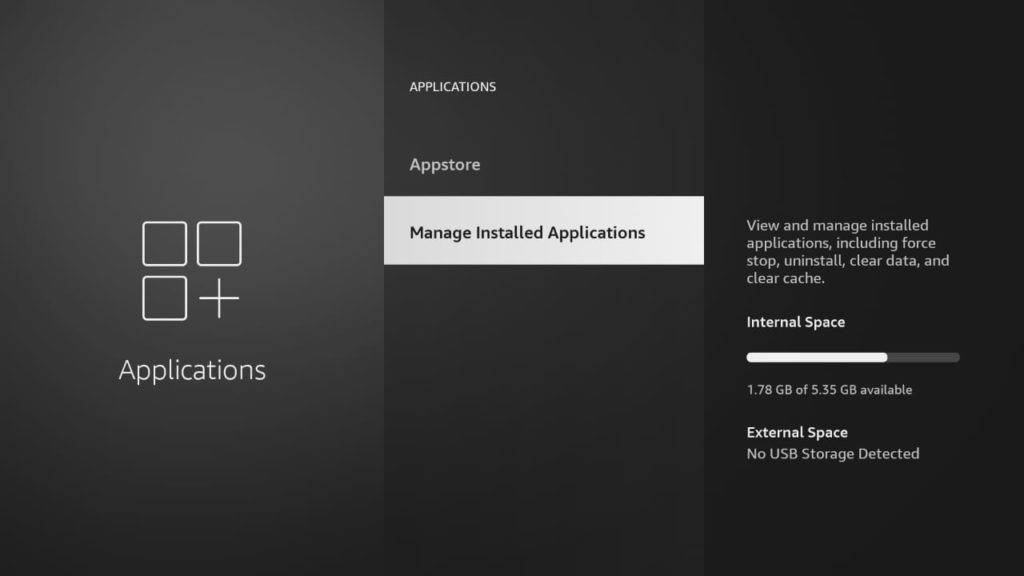 3. Now select an app and choose Clear Cache.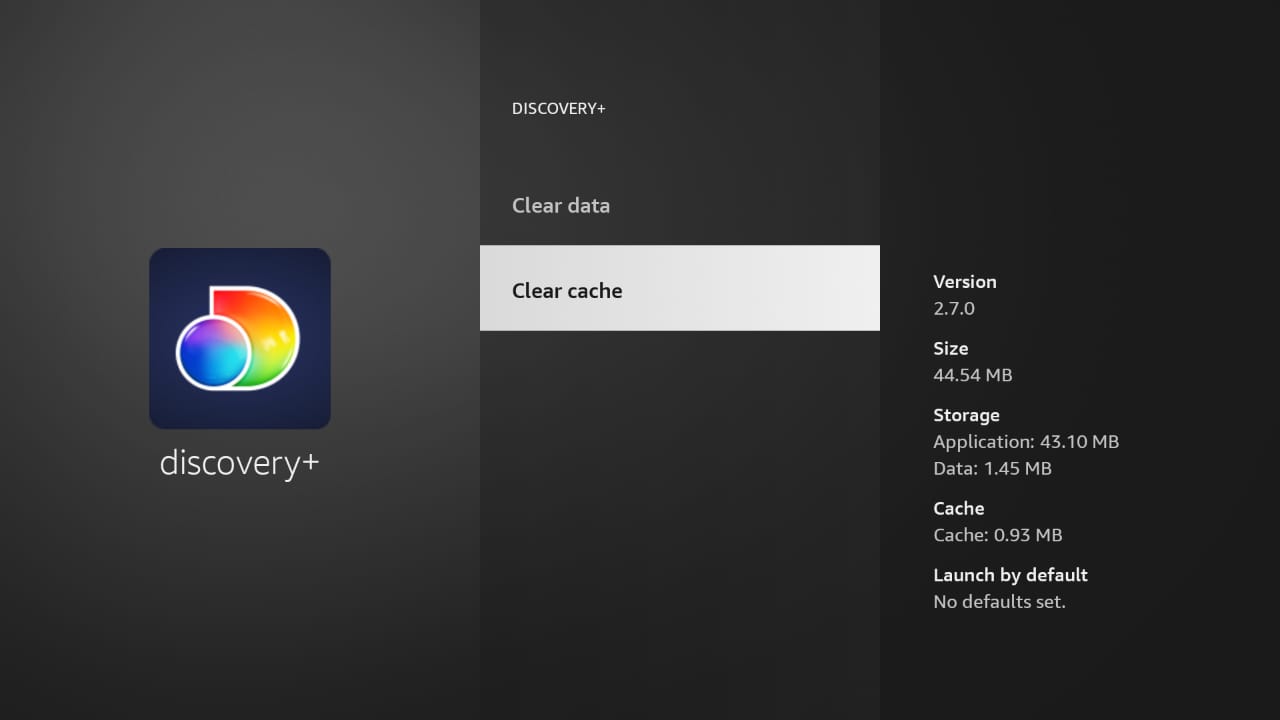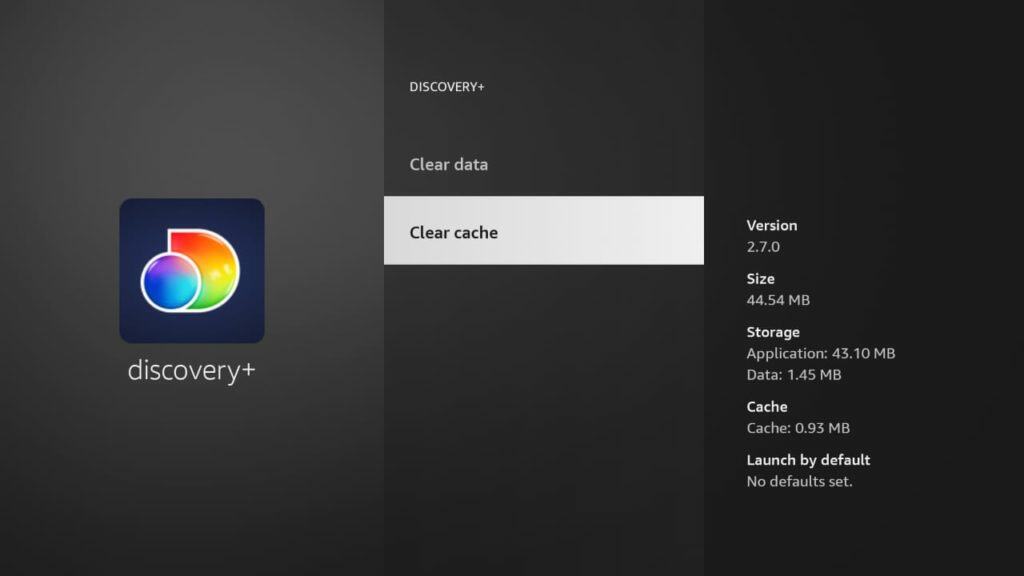 7. Unplug your Firestick
Keeping your Firestick plugged in for a long time in a power source can result in overheating. This can lead to lags and delayed responses. Try unplugging your device and allowing it to cool down for some time. If your Firestick is slow because of overheating, this will troubleshoot the problem. Keep unplugging it when not in use to avoid slowdown.
8. Update Firestick Software Regularly 
An excellent way to troubleshoot some of the biggest issues is to update regularly. New updates can improve your experience and fix problems. To update your Firestick manually:
Go to Settings and select My Fire TV.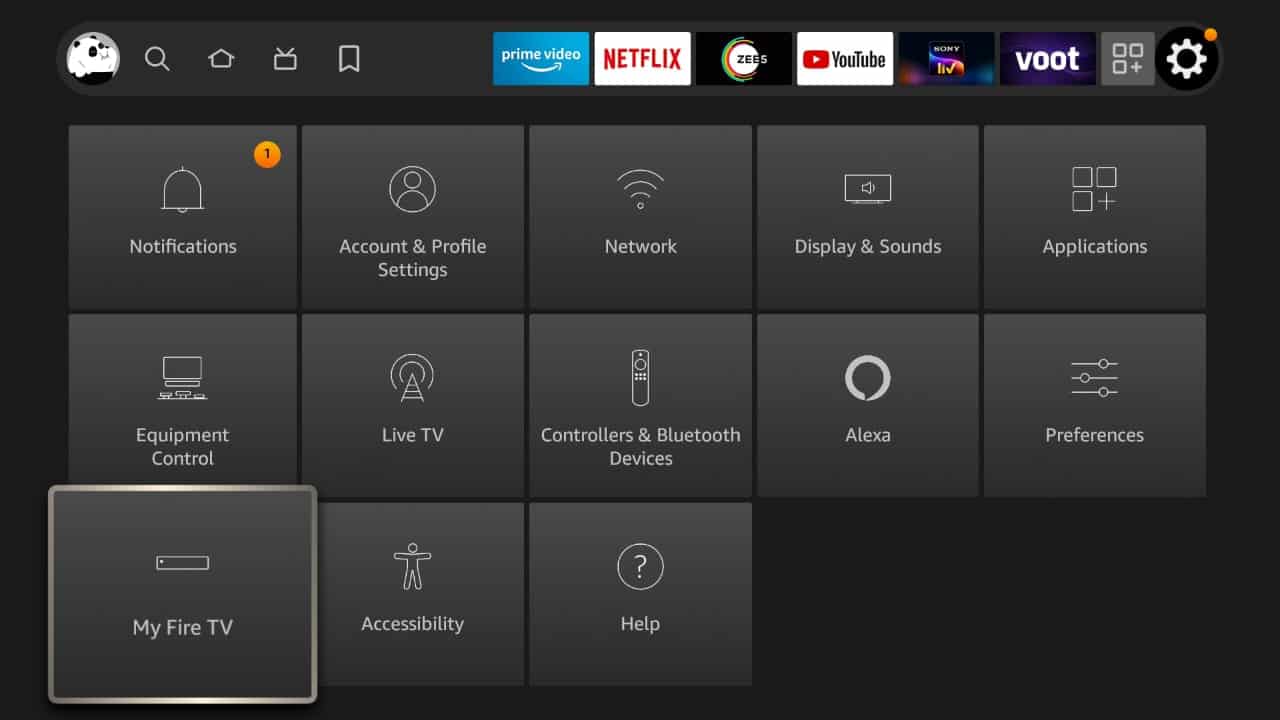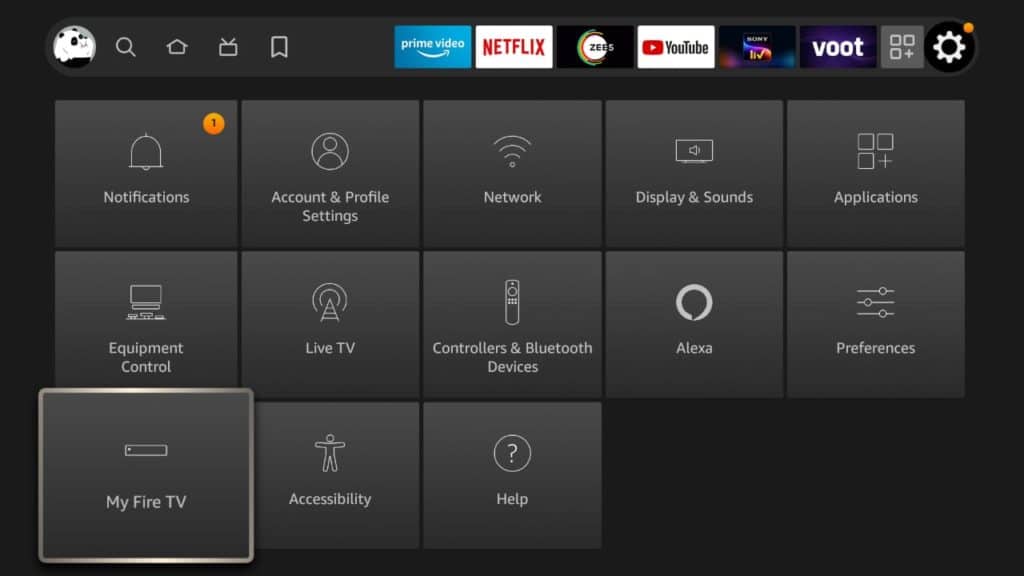 2. Select About and check for updates.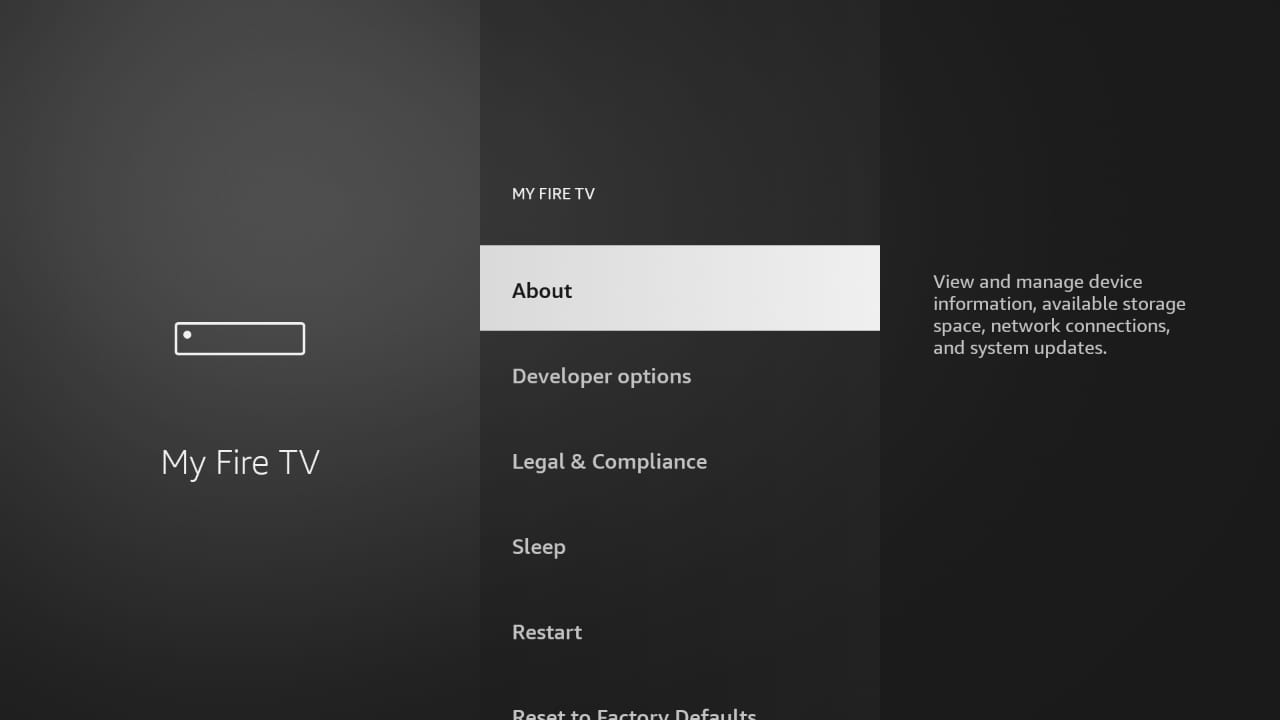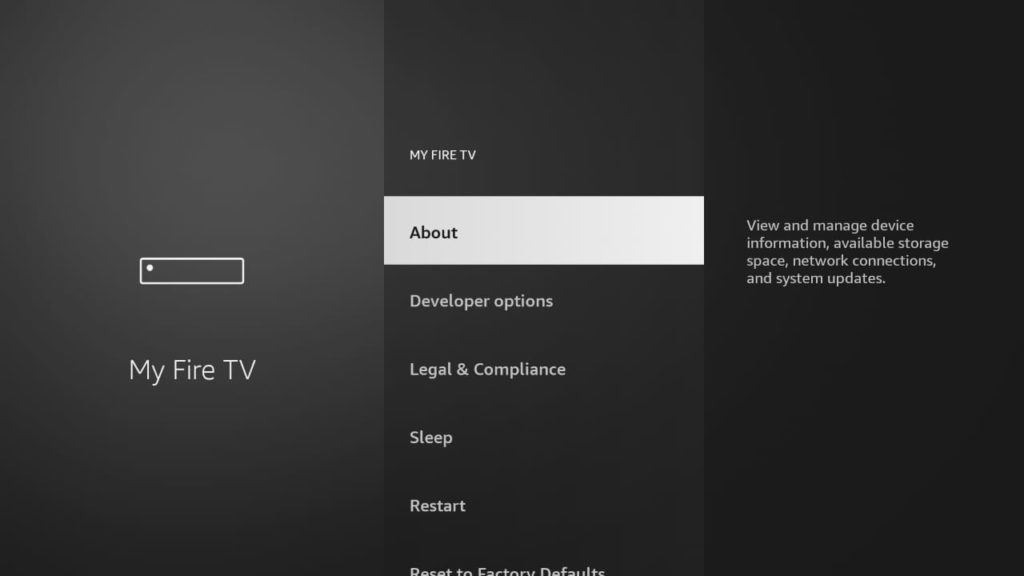 3. If there are any updates, they will show up here. Click on install updates.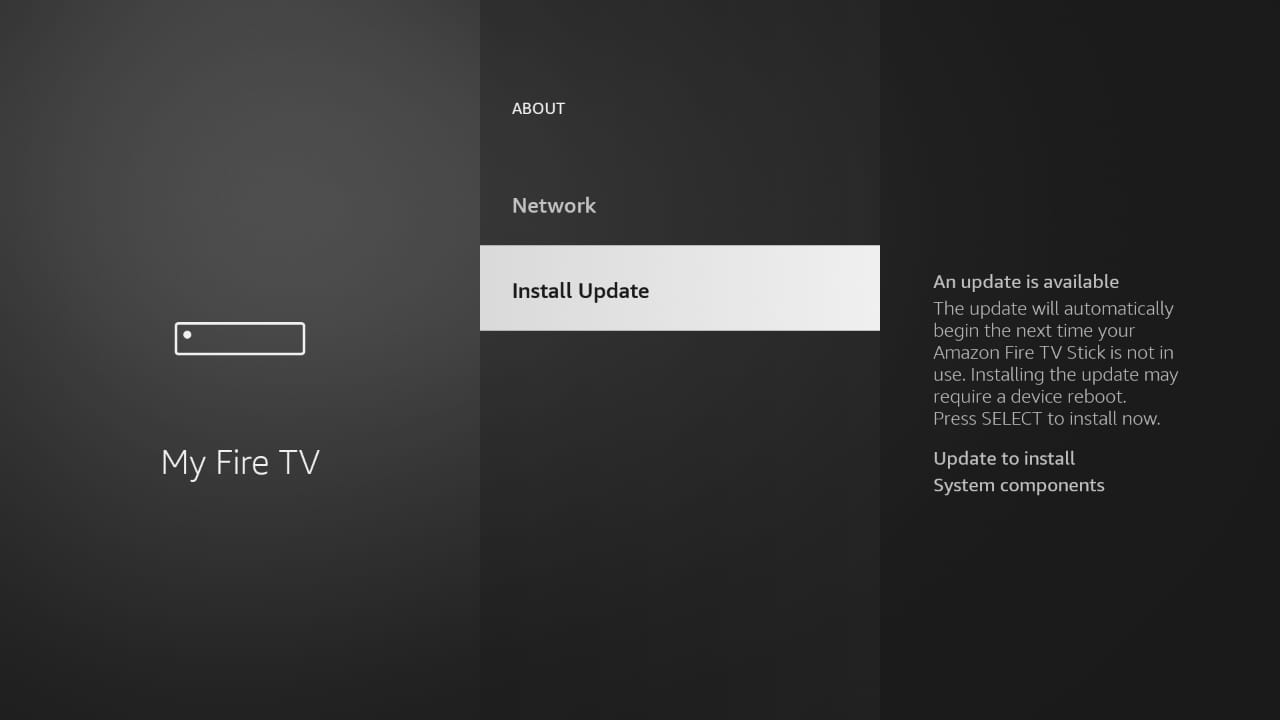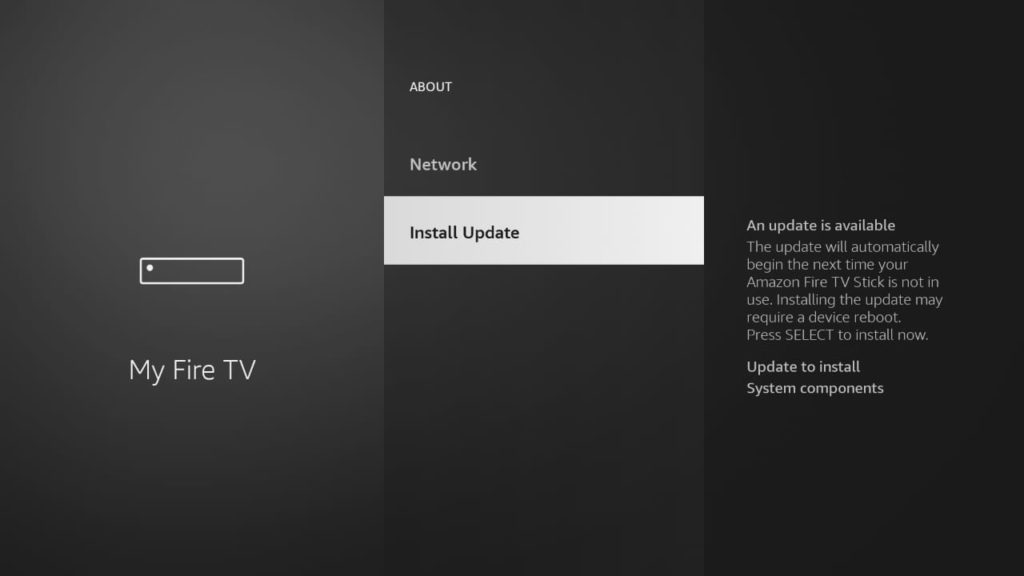 9. Turn off Data Monitoring 
Data monitoring can help you decide the limit for data usage on Firestick. In addition, you can track data usage in uploading and downloading. Although it is a great way to keep track, it can impact firestick performance.
Select settings and go to Preferences.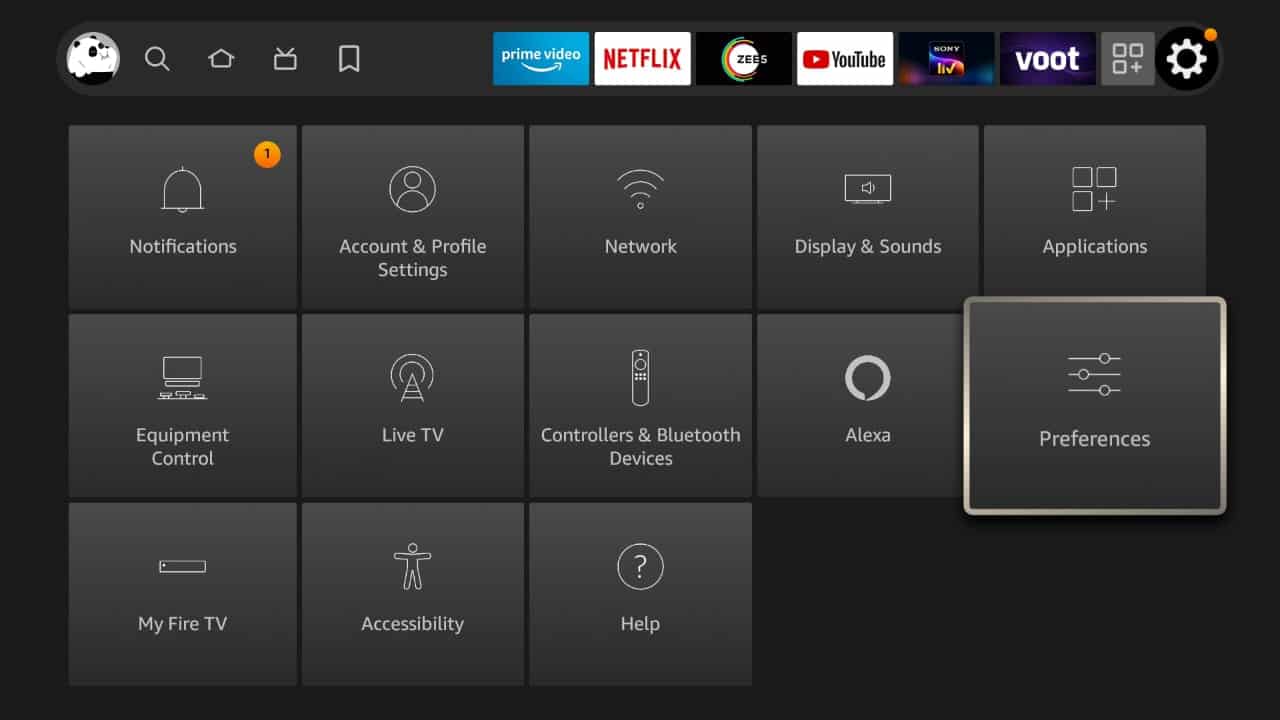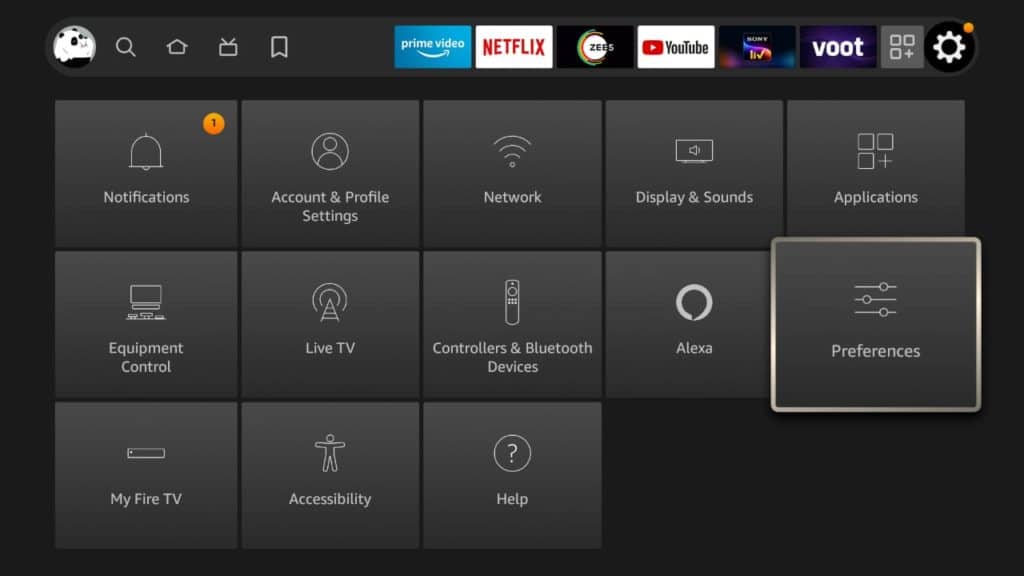 2. Go to Data Monitoring.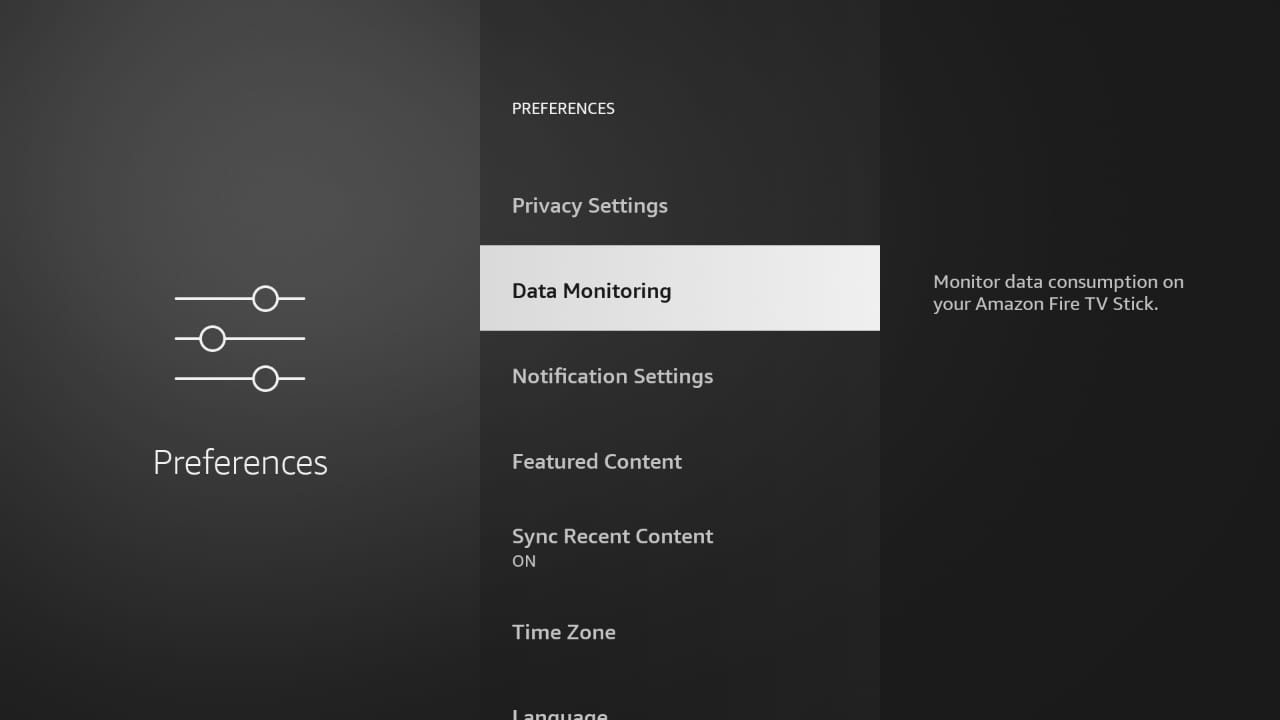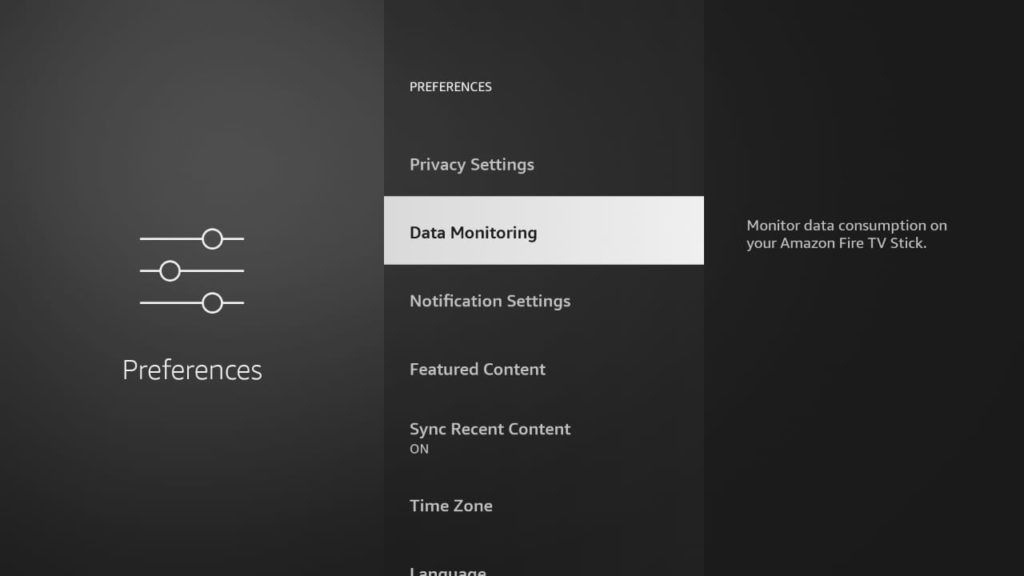 3. Select Turn Off.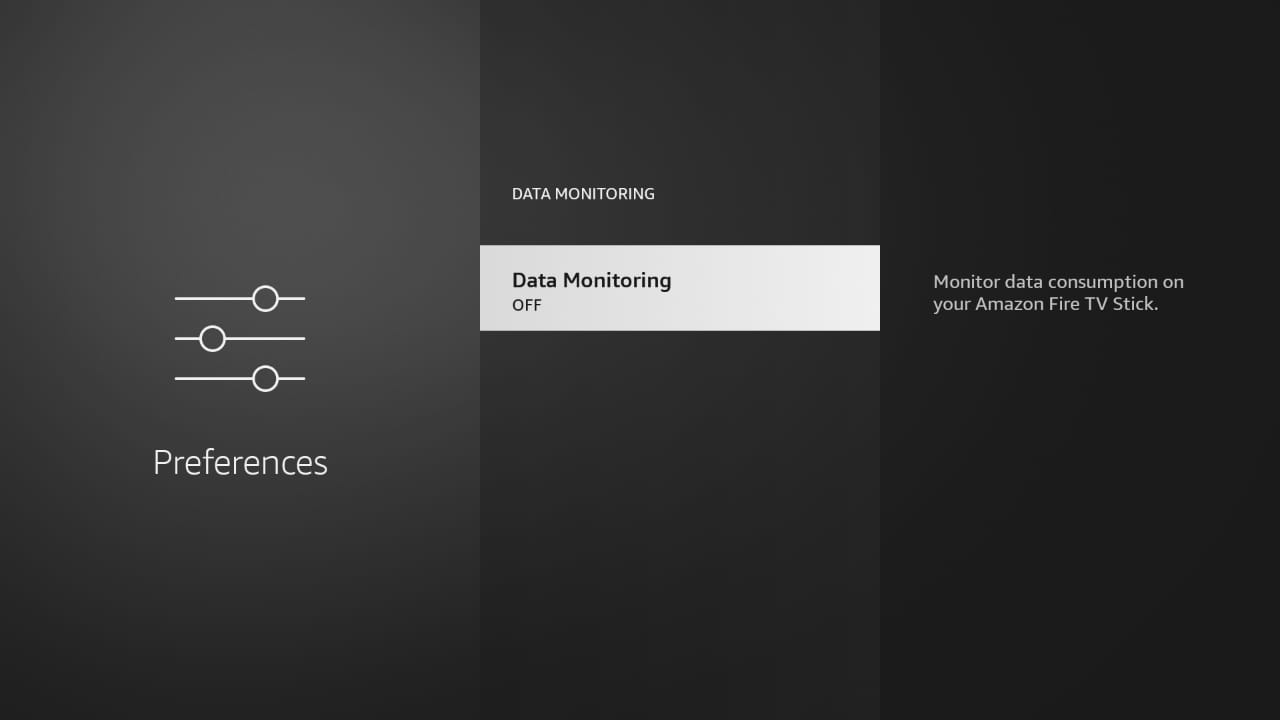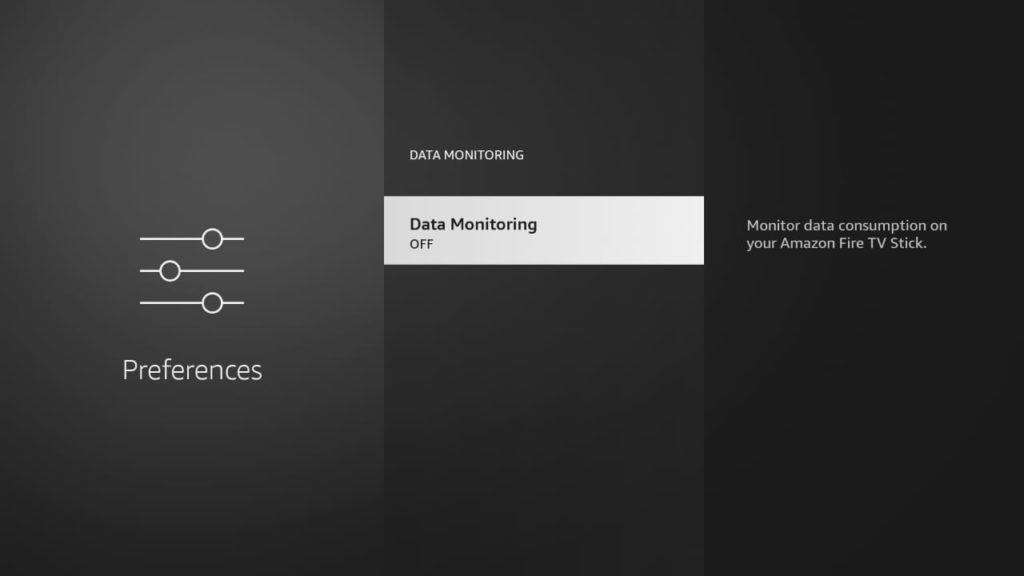 10. Turn off Collect Data Usage 
Amazon regularly collects your data to provide a better experience. The data collection constantly tracks use app data usage. Unfortunately, the collection always runs in the background, slowing down the Firestick. You can disable collect data usage.
Go to Settings.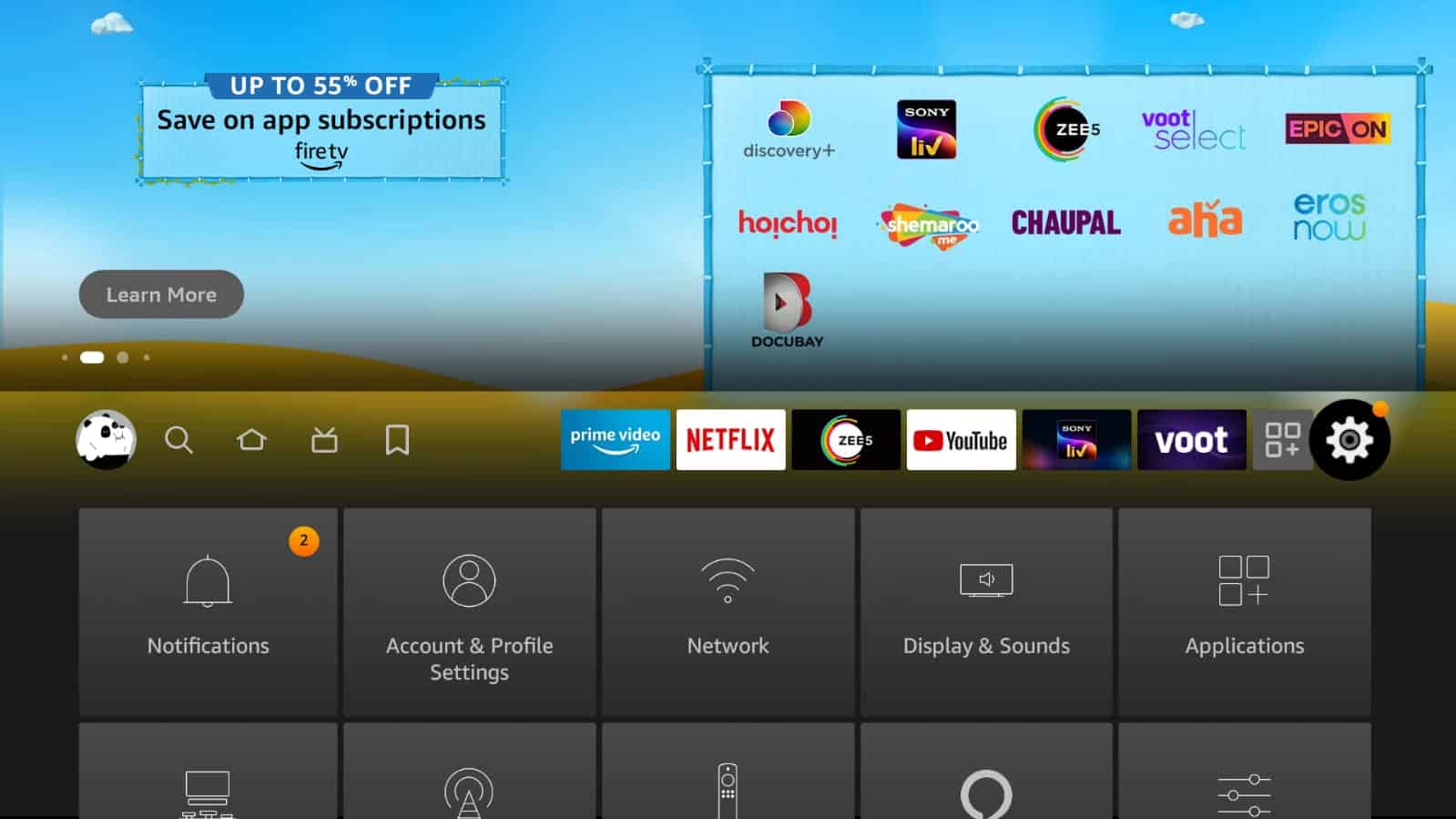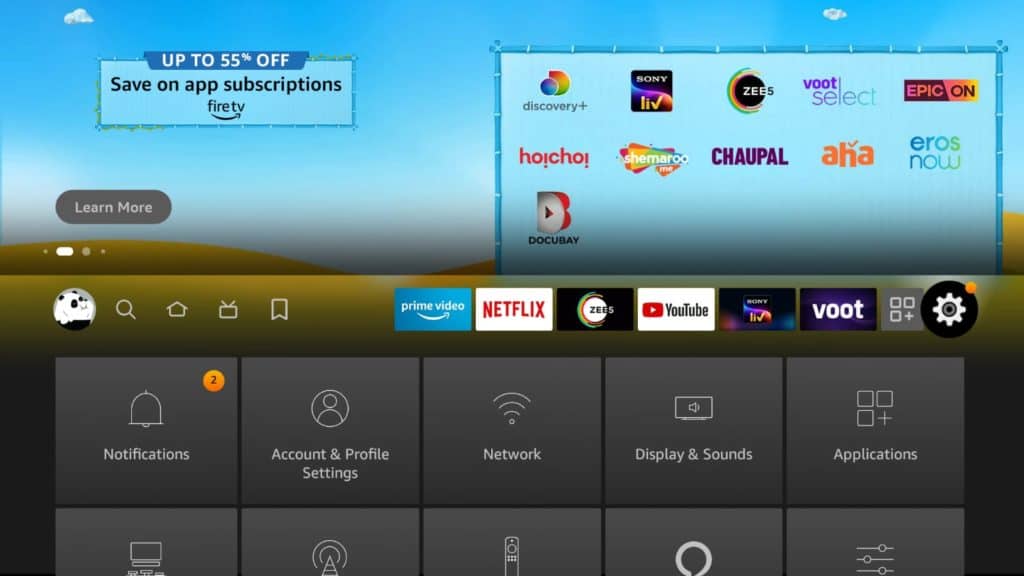 2. Select Preferences and click on Privacy Settings.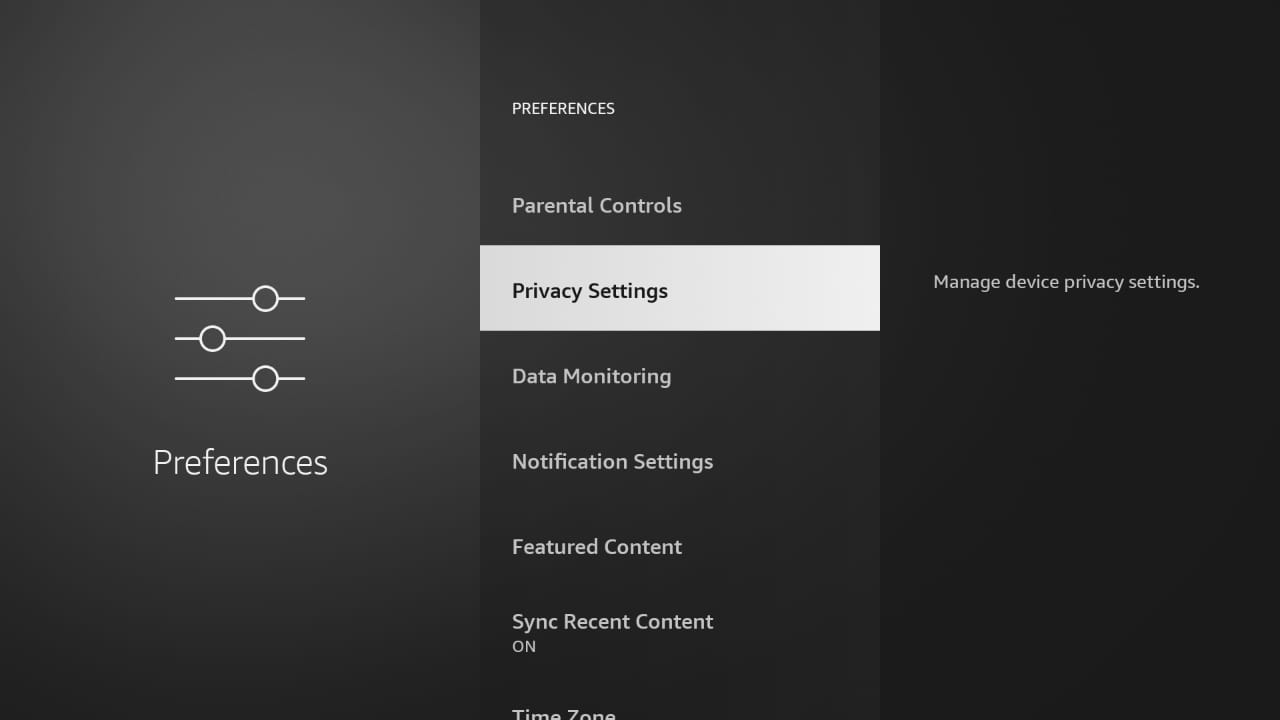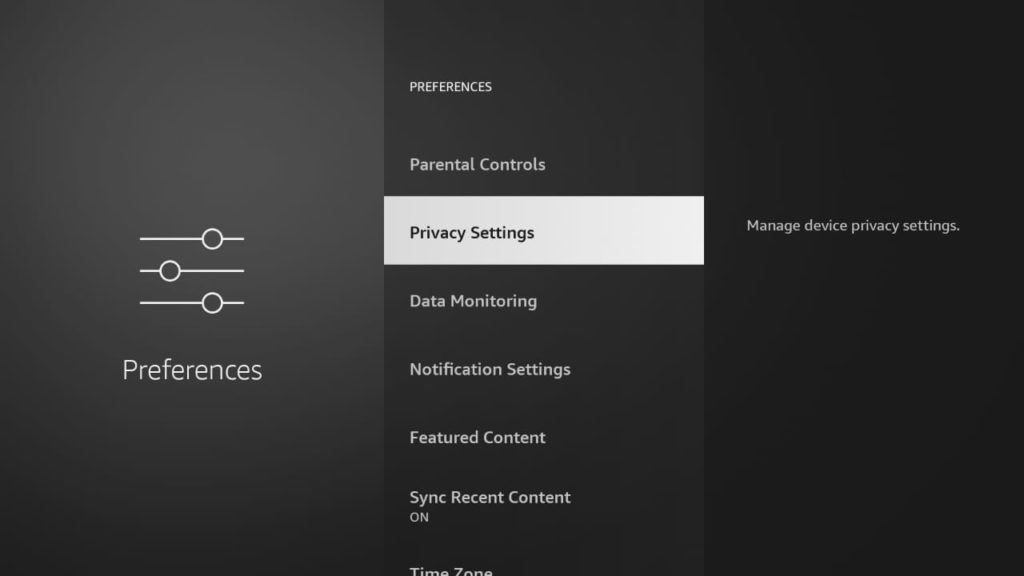 3. Turn off Collect App Data Usage.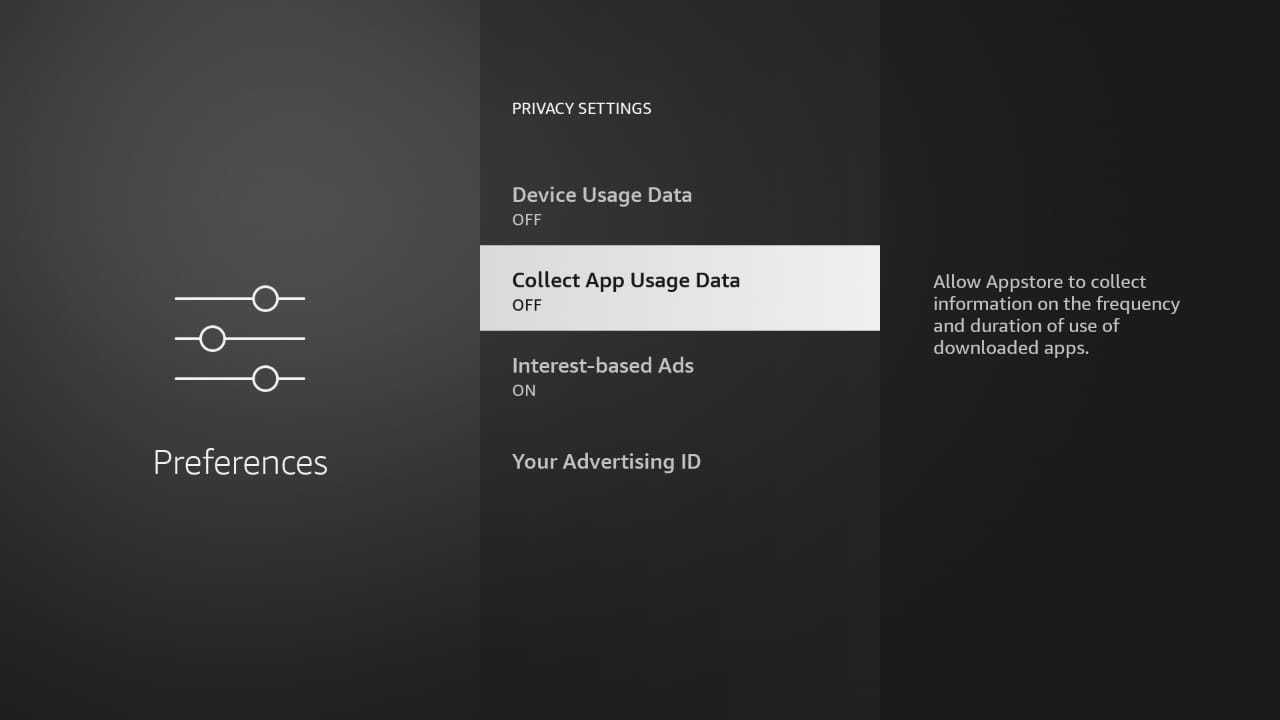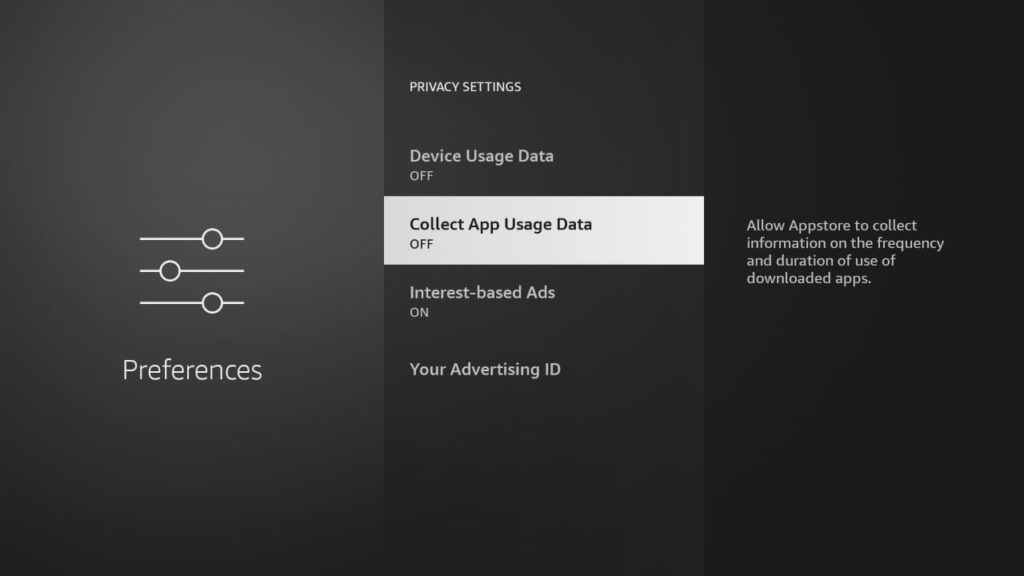 4. Also, turn off device usage data.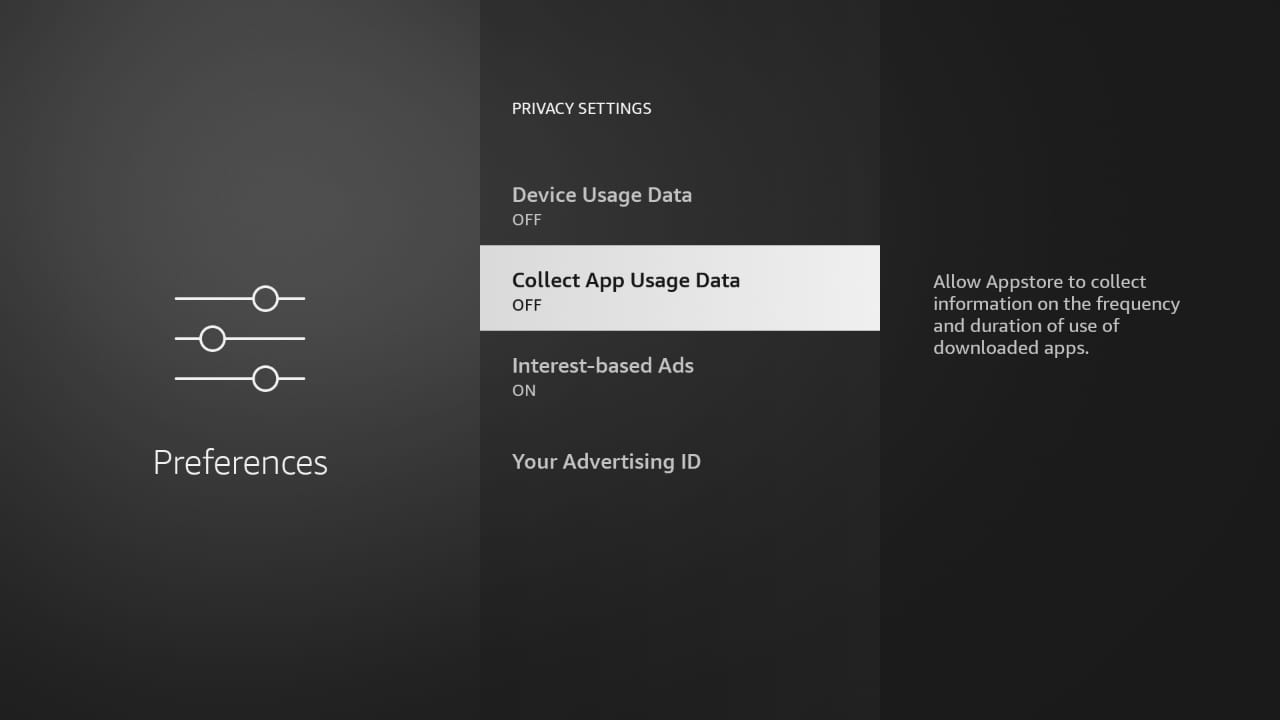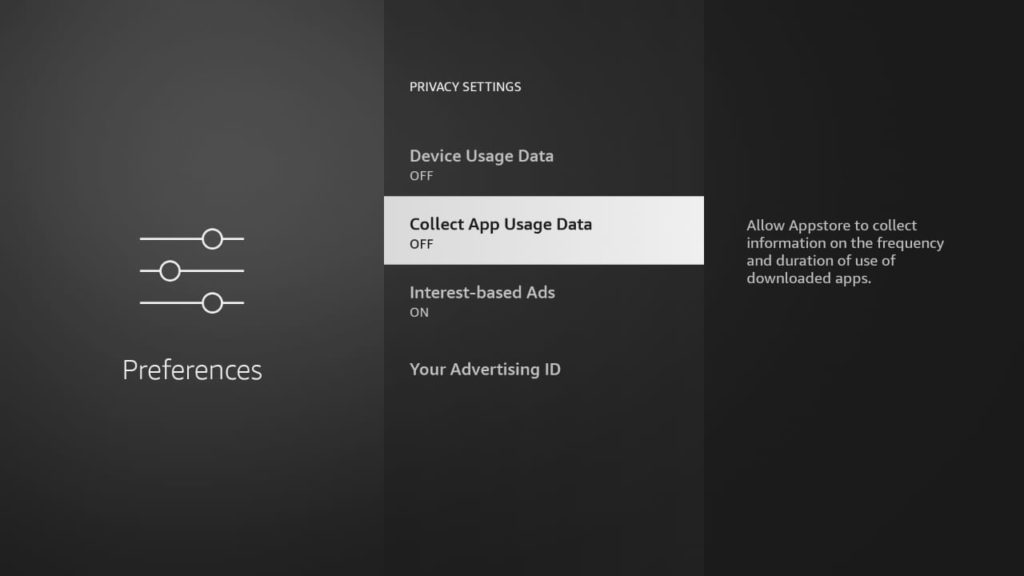 How to Make Firestick Run Faster If None of This Works
If you've tried everything, but your Firestick is still slow, you can factory reset it. Factory reset will restore the default settings and remove all existing data. That means all your installed apps and saved data will be gone. But, this is a great way to improve performance in extreme cases. 
Go to home and select Settings.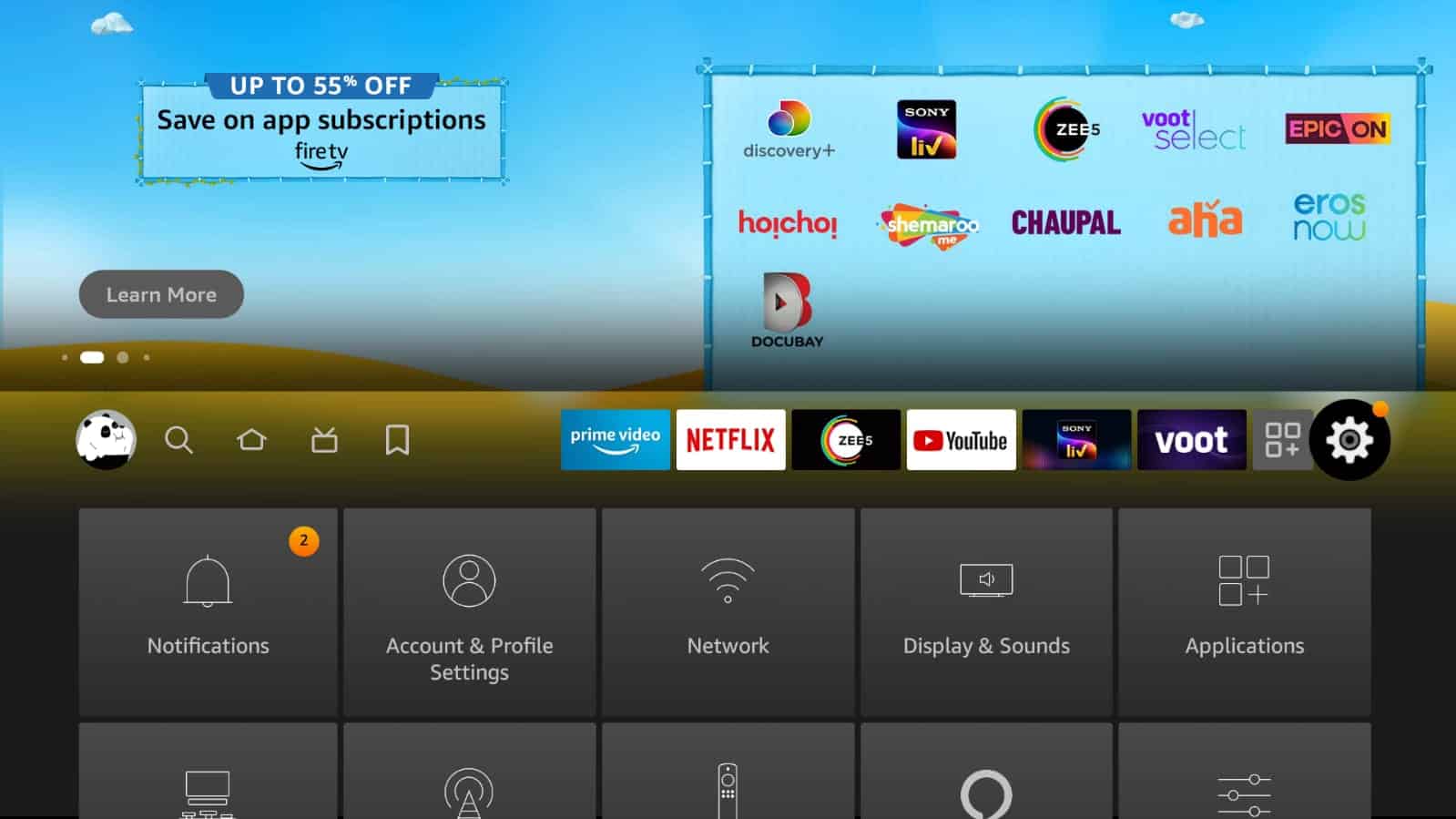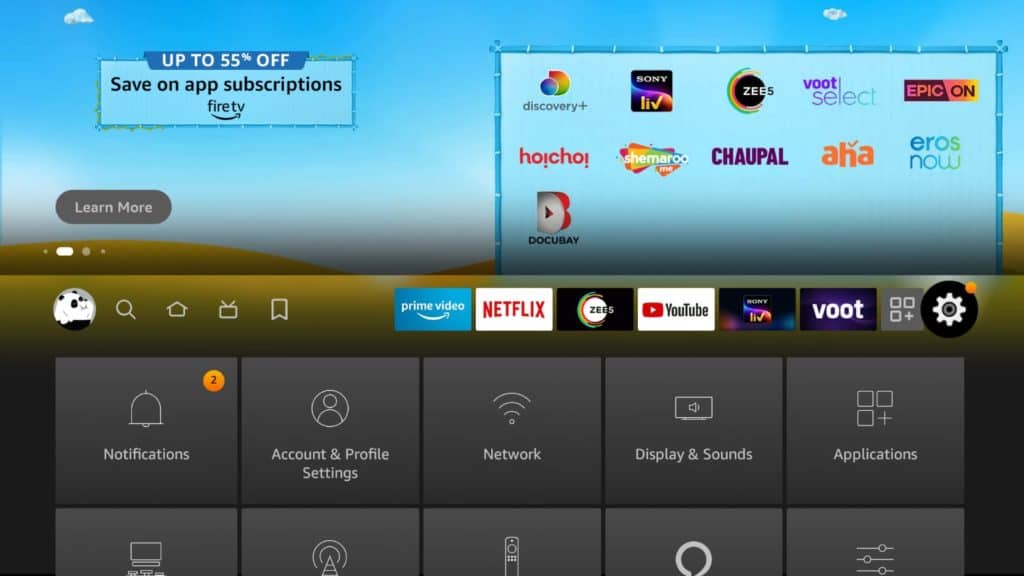 2. Now select My Fire TV.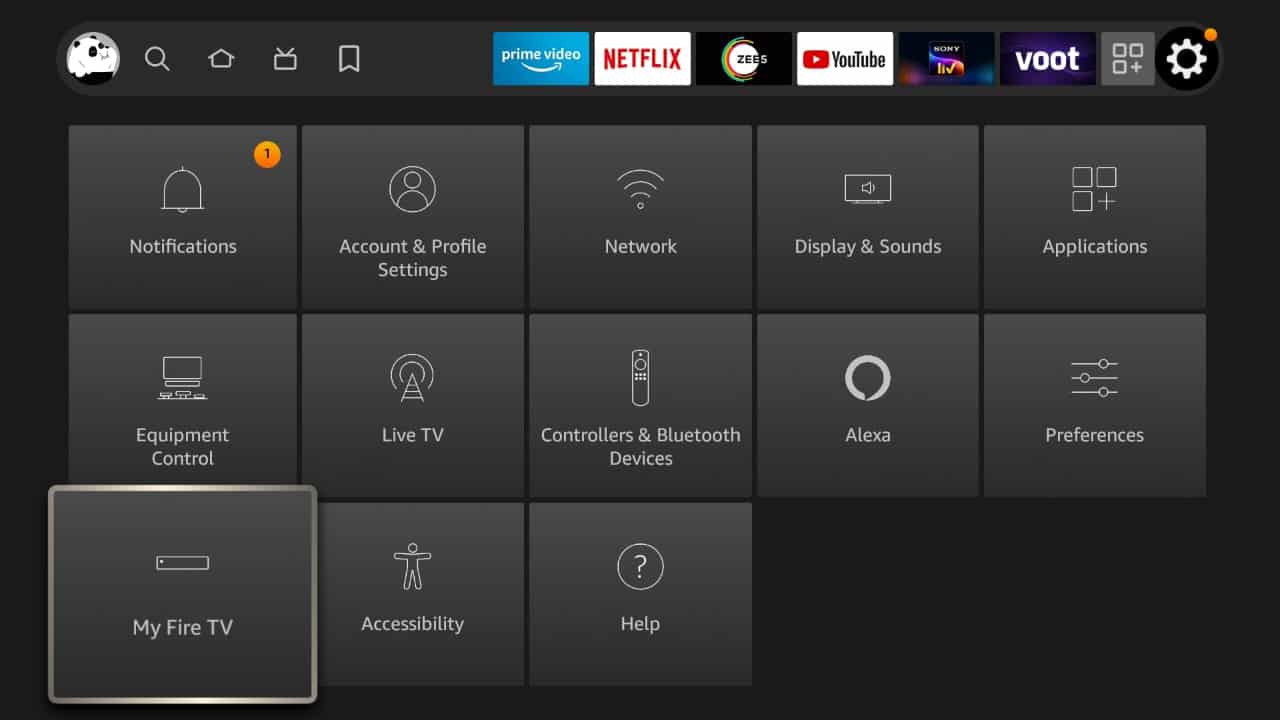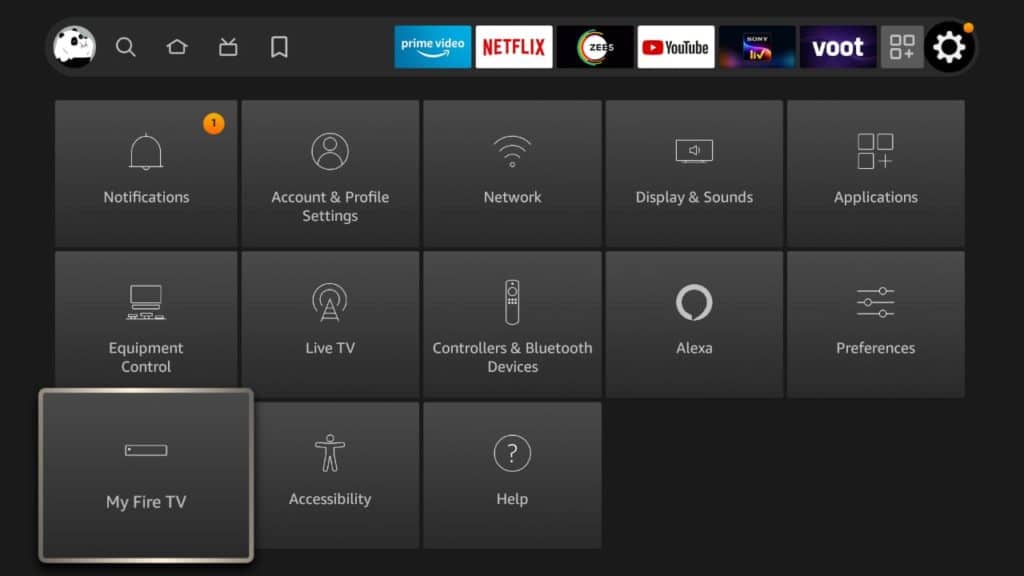 3. Click Factory Reset.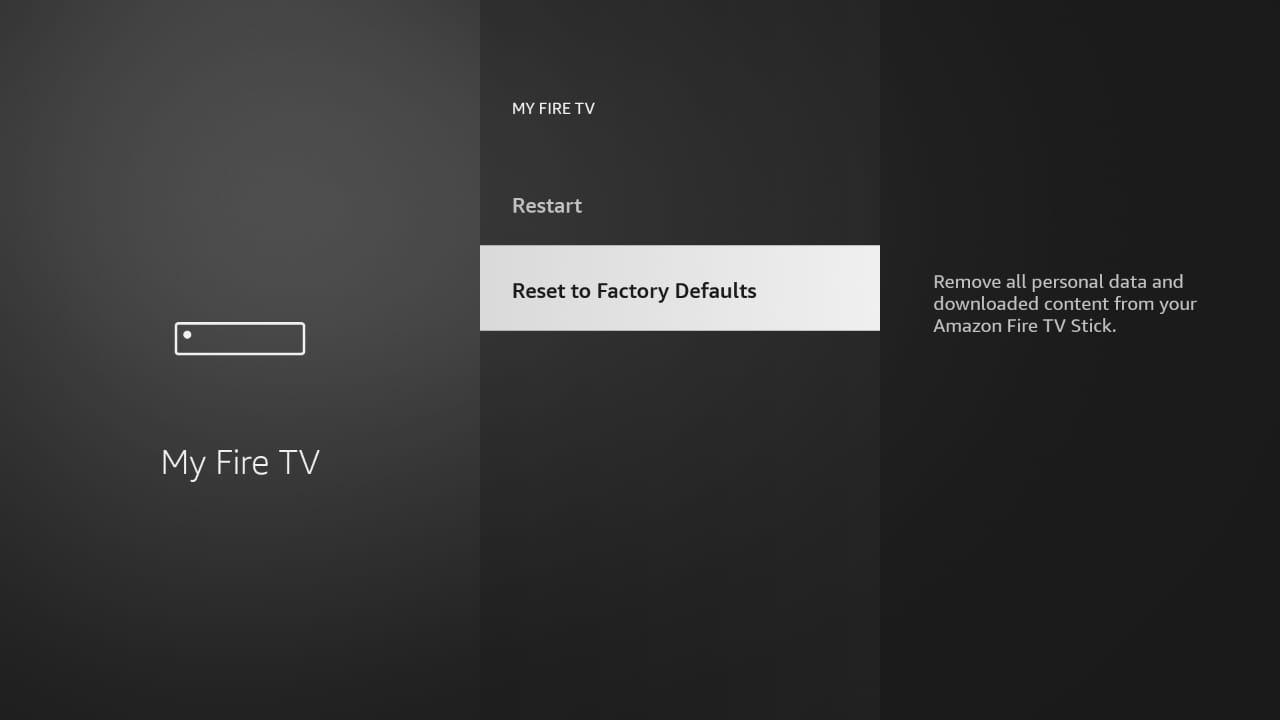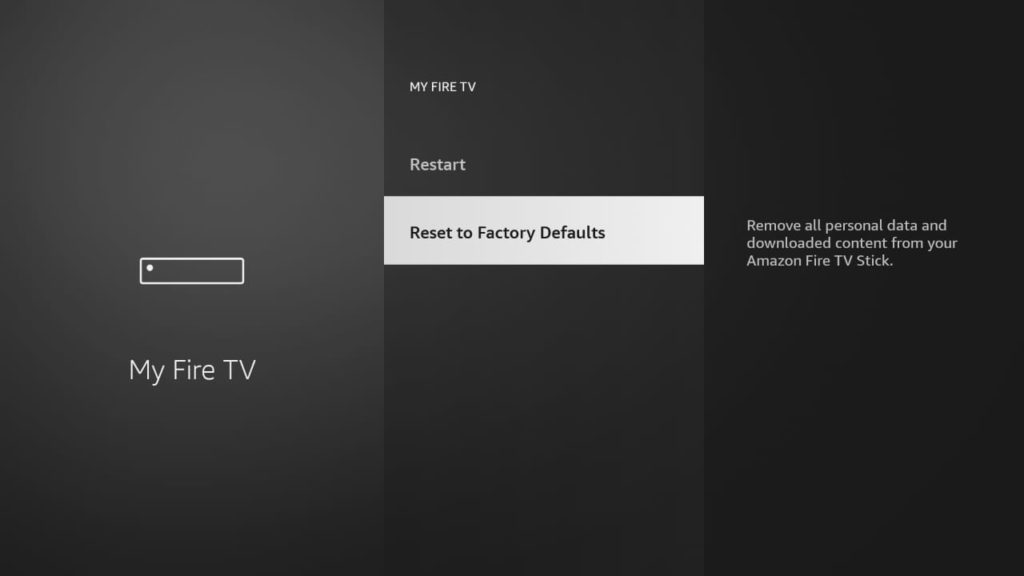 You will have to wait for several minutes. Once you've done the factory reset, you can log into your Amazon account. The factory reset should be your last resort as you will lose a lot of data.
You can also reach out to customer support to help you troubleshoot problems. Sometimes the problem is specific to the device. It can even be faulty hardware. Contacting support will help you identify the exact problem.
Closing Thoughts
Firestick is a popular device used by people worldwide. Despite its popularity, Firestick is nowhere near perfect. No matter how nicely you use it, your device will likely slow over time. The good thing is you can resolve most Firestick issues yourself using simple steps.
We've listed down the common ways you can speed up your device. However, there are multiple other ways, like turning off notifications. If you've encountered any trouble and have successfully solved it, comment in the box below.