One of the fastest growing activities in technology is mining cryptocurrency. People exchange their computing power for highly valuable crypto coins. For a long time, altcoin mining has worked using this method. However, a new dawn is here! COMBOX is a technology that is about to revolutionize this industry. It uses high-density Graphics Processing Units (GPUs) to mine larger amounts of crypto coins than ever before! They are operated at an optimum level through an immersion cooling system.
The COMBOX structure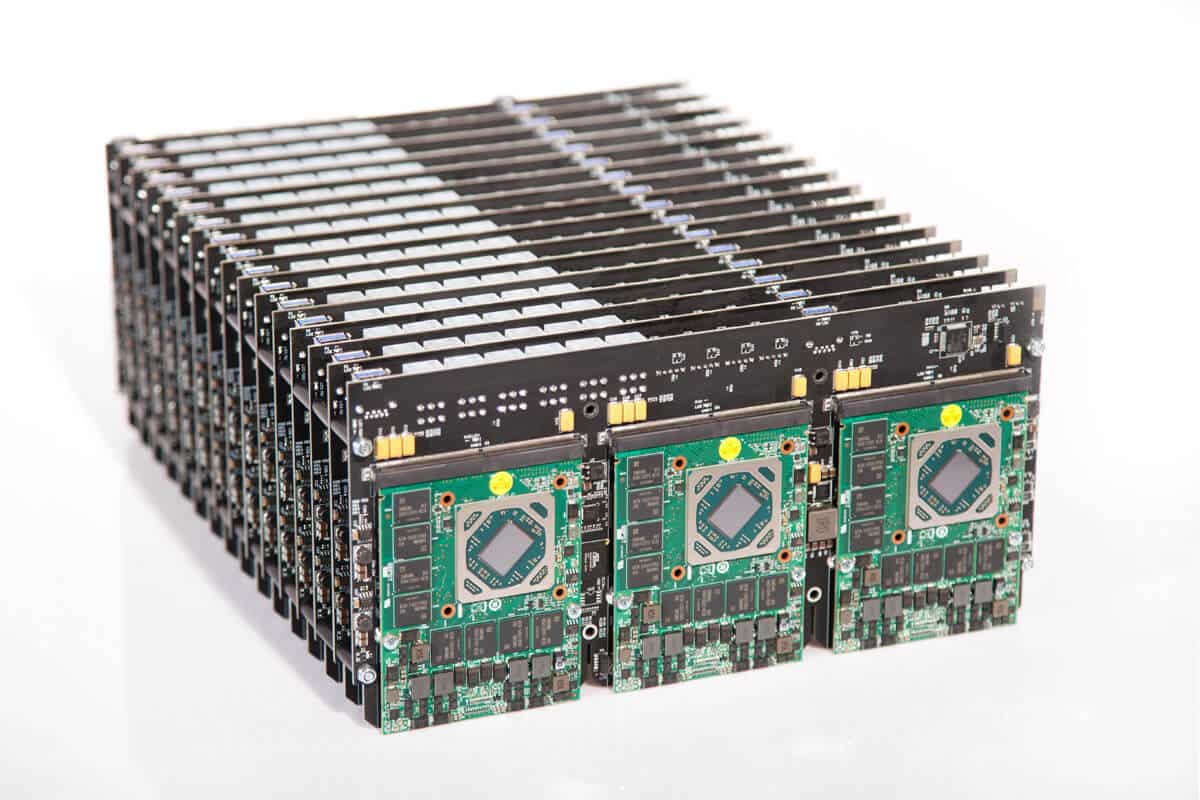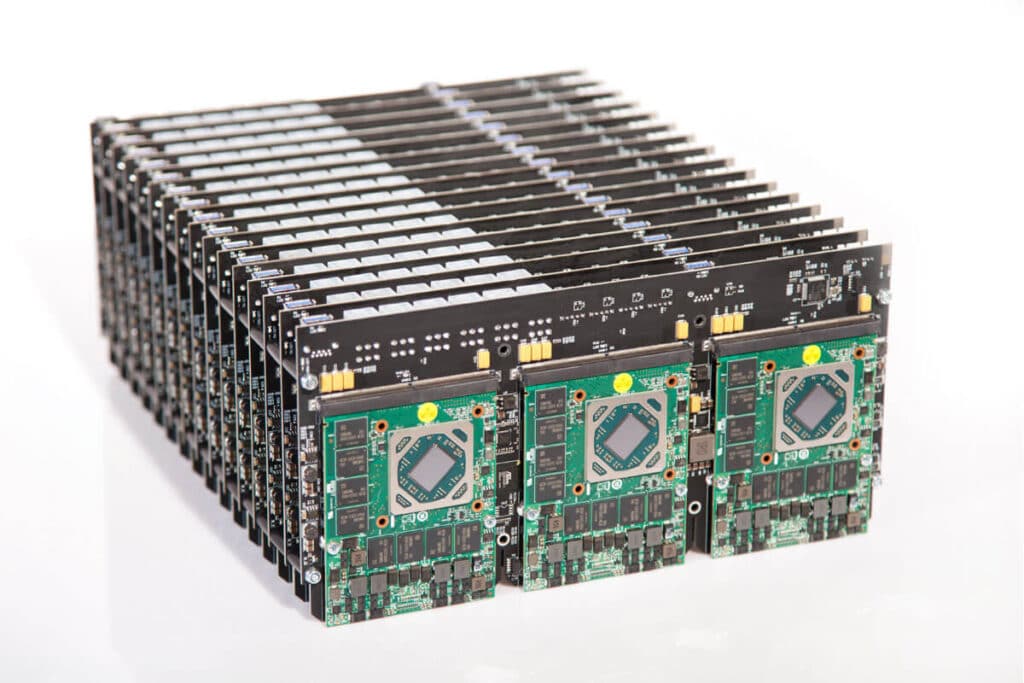 The COMBOX solution is implemented using containers. Each 20-foot container houses 960 RX470 GPU cards. They cooperatively produce 55 ETH per month at the current level of hash complexity. COMBOX is now mining cryptocurrency on an industrial scale!
How is the COMBOX solution profitable?
The COMBOX container was created using Moore's Law and economies of scale. Buying this container is more affordable than constructing it on your own! The COMBOX strategic panel has predicted that home-based mining will eventually die. So, they have developed cryptocurrency mining on a commercial scale.
COMBOX implements an additional concept of validation. Instead of Proof of Work (POW), it uses Proof of Stake (POS).  This increases the chances of mining success.
The COMBOX ICO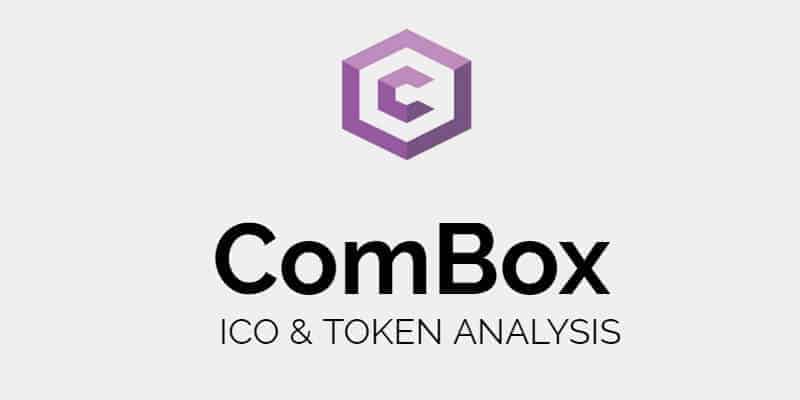 COMBOX will launch an official Initial Coin Offering (ICO) on 1st April 2019 to sell their CBP token. Each will cost between 0.0014 ETH and 0.002 ETH. 1 ETH is equivalent to 350 USD. Investors will have an option to buy the token using BTC. A maximum of 96, 984, 643 tokens will be issued. The ICO will close on 31st July 2019.
The  COMBOX token will allow investors to receive benefits from the cryptocurrency that is mined by the company. The coin will be issued on the Ethereum Blockchain and abide by the ERC20 standard.
The COMBOX solution implements the POS validation strategy to find new blocks. Availability is based on the balance of crypto coins that is left in each Blockchain. As such, if the balance is high, the miners will have a high chance of generating crypto coins.
CBP coin holders will receive interest on the value of coins which are mined over time. The COMBOX organization has its eye on new Blockchain cryptocurrencies. Therefore, there earning potential for early investors is high!
The company will issue returns in Ethereum according to one's share of CBP coins. The payback period exclusive of the investment period is 1.5 years. The implementation period, token ICO and expected growth period cover 5 years when combined.
COMBOX investment model
The company will dedicate 147 containers to mine Ethereum. These ones contain 141, 120 AMD RX470 GPUs. They have chosen ETH because it has the most profitable ratio of production versus cost.
COMBOX will also dedicate a total of 93 containers to mine other cryptocurrencies. These coins will be chosen according to their monetary value. The containers will have 89, 280 AMD RX470 GPUs.
Why COMBOX is optimistic about the growth of their CBP token
Solid leadership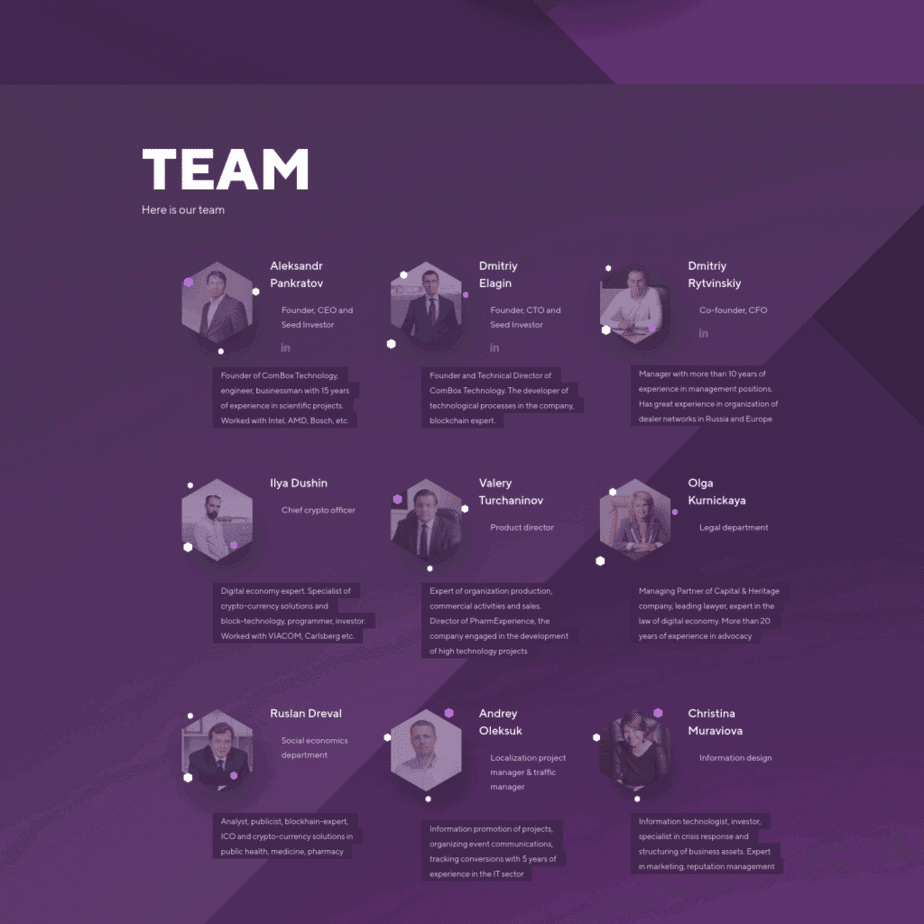 COMBOX has a group of highly acclaimed professionals in the sectors of IT and engineering. The Chief Executive Officer (CEO) is Aleksandr Pankratov. He brings more than 3 decades of experience in technology and cryptocurrency. He is supported by a staff of equally skilled and talented professionals.
The token already enjoys ample support
The token will be issued in a proportion which is commensurate to the number of containers that will be ready at the time of the official ICO. They will be increased and put into operation gradually. This will be done according to the gradual increase of the CBP's liquidity.
The token has legal legitimacy
The CBP token is compliant with the international law concerning cryptocurrencies. Due to this legal certainty, this token will be stable. There will be low risk for investors and the COMBOX company as well.
The expected demand for the token is covered
After the ICO, COMBOX is positive that the CBP token will be in high demand. This will raise its value leading to an interest in investment. When this happens, investors can be sure that there'll be enough tokens to buy. This is because the company will put more containers into industrial operation. Hence, demand will be covered.
The COMBOX solution is versatile
The special containers that will be used for mining ETH are powerful enough to be used for other purposes. They can be used for neural networks. Their combined processing power is ideal for scientific research.
They can also be used for Artificial Intelligence (AI). This computing capability can be applied for financial processing, security and research among other applications. Therefore, the containers provide a technological solution with many applications.
COMBOX is set to revolutionize cryptocurrency mining! The company is transforming this home-based activity into a commercially viable enterprise. Through their ICO, they are inviting professional investors, cryptocurrency miners and enthusiasts to join. By embracing their ICO and the COMBOX technology, you can reap immense returns. Projections show returns of up to 350.8%. Invest in the ICO and participate in a legendary technological phenomenon!