2021 is here and we are already hoping it will be a *far cry* from what last year was. Specifically, we are talking about delays. 2020 was a year abundant with delays. Halo Infinite, Deathloop, Kerbal Space Program 2, and more saw delays into this year. Obviously, Far Cry 6 is one of the more anticipated titles delayed to 2021. One could say 2021 is accidentally going to be a big year for gaming.
Back in October of last year, we've got the news that Far Cry 6 was going to be delayed from February to some time later. While Ubisoft was unclear with the details – only blaming COVID for the delay – it was easy to guess the game was coming sometime after April 1.
Far Cry 6 Could Be Arriving 30th April 2021
Now we are getting more nuggets and clues regarding the release of Far Cry 6. Online Dutch retailer Proxis.com listed the game for pre-order with a very specific date. In the pre-order page of the upcoming title, Proxis is implying the game will fall on 30th April 2021; just a few months from now.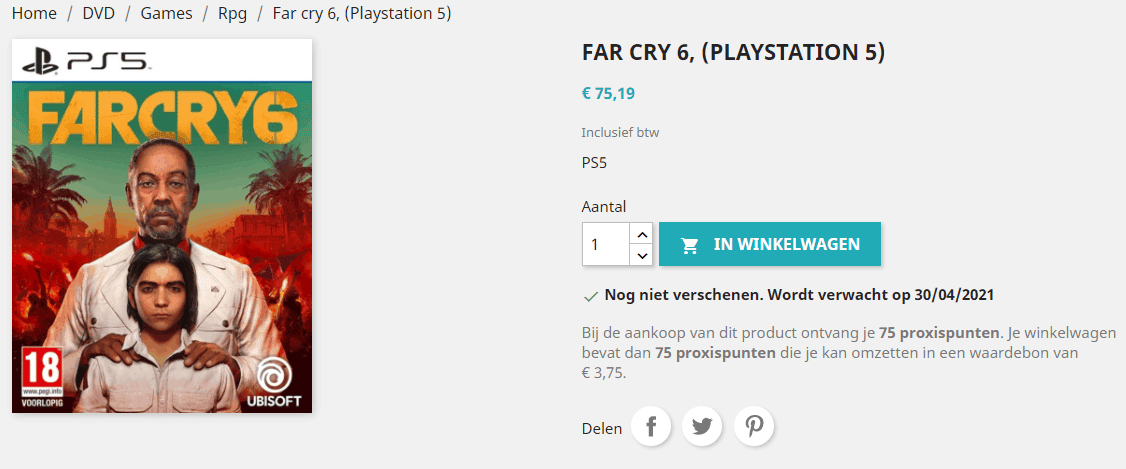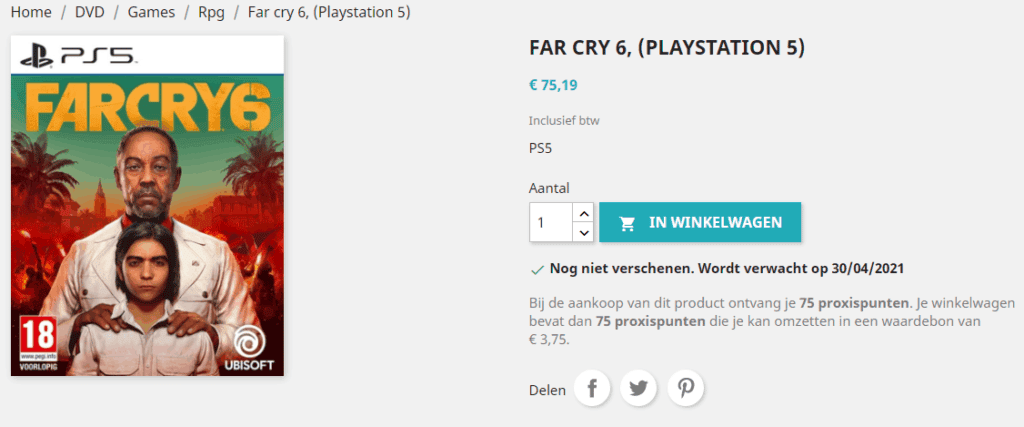 All in all, it seems probable. Far Cry 5 got a release in March as well, and the info we know so far about Ubisoft implies an April 30 Far Cry 6 release is not out of the question. However, there a few holes that could sink this ship. It is not at all strange to see retailers put placeholder release dates for pre-order listings. Amazon France, for example, has a long streak of "leaks" that turned out false. The reason for this is that the retailer never means to leak the release date, but they need to fill in anything for the date – literally a placeholder.
But this is not the first time we get info on the release date of Far Cry 6. Earlier, we saw the game pop up on the Microsoft Store with 26 May as the release date. So, it seems like it is still up for speculation. Until then, we hope to see gameplay footage of the game and some verified information directly from Ubisoft.