The new iPhone was announced a few days ago and if you are wondering what are the best games to play on iPhone 12 then you have come to the right place. Here we will list the most resource-intensive and graphical games that you can play on your new device.
On the 16th of October, this new design of the iPhone was announced and showed to the public through a live stream and the interest was at an all-time high. It started trending on Twitter and everybody was talking about it. You could have pre-ordered any of the models as soon as the stream was over. On the 23rd of October is the official release of the iPhone 12 and 12 Pro in the markets. The iPhone 12 Mini and iPhone 12 Pro Max are believed to be released on November 1st.
What's Different with This New iPhone?
Apple has gone back in time and has made the new iPhone look similar to the iPhone 5 with the square-edged sides. Also this way it offers a better screen to body ratio. I think this looks better and it could be the next big change in the iPhone lineup. As for the specs, there are some slight changes but overall this is still one of the best phones that you can get and also game on.
A big feature coming to Apple's flagship device is the 5G availability. They announced proudly that the new phones will have this new feature and that it would be a big deal. Optimally you would have speeds of up to 4Gbps but that will be heavily determined by the location that you are in. If you are in the best place then you would be able to play games online with minimal latency making for better performance and experience.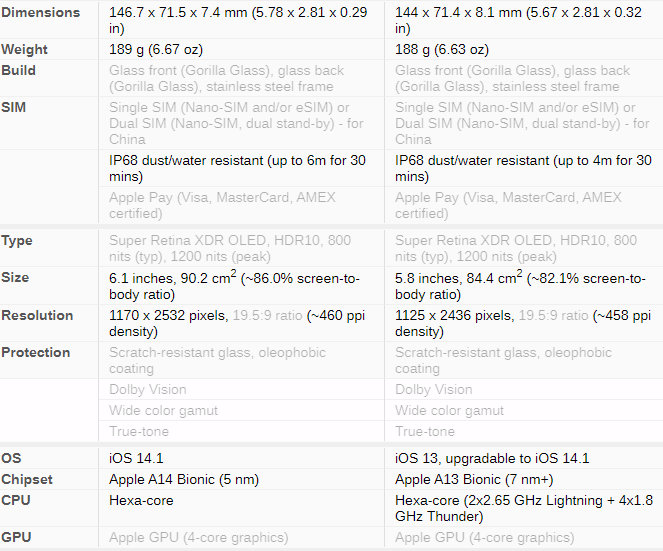 There are a few differences in the specs mainly the chipset which is an upgrade from the previous version. You will also get 2 more Gigabytes of Ram for your new smartphone. This is going to make gaming even better and smoother. Without wasting any more time let's look at the list of the best games to play on iPhone 12.
Best games to play on iPhone 12:
Sid Meier's Civilization VI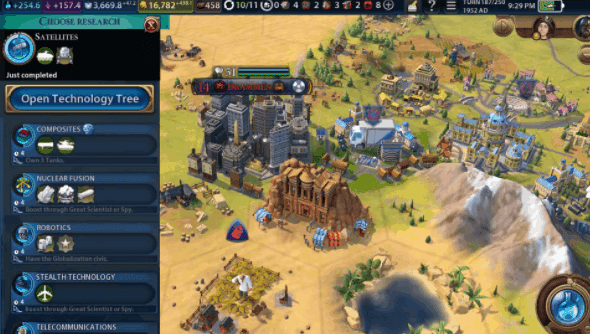 I will start this list with an instant classic game that we all know. This is the latest installment of the Civilization game series and this one has a lot to offer. It's one of the best strategy games for the PC and has come to the mobile world with the same spirit. It's a turn-based game where you explore the brand new world, expand your empire and fight against other ones for the conquest of world dominance. You can win this game in a number of different games from defeating all your enemies in battle, to turning all the world to follow your religion or even being the space supremacy. This game on the mobile is the full experience so it needs a powerful device to handle all the complex systems and graphics that it offers. The game costs 19.99$ so it's a bit costly but it will offer the full gameplay just like you are on a PC.
---
Oceanhorn
Oceanhorn is a colorful adventure game and the closest thing to a Zelda game that we can get for an iPhone so it's a pretty big deal. Although this game is a bit old it's still one of the best in the category and I have enjoyed playing it for a while. It has a pretty showing of graphics, engaging, and fun combat and is filled with challenges all around the gameplay. This title truly feels like a solid adventure RPG game and it has an indulging storyline that will keep you engaged for hours. You can get this game for 8$ and I can guarantee that it's worth the money you spend.
Alto's Odyssey
This game is beautiful and features a rich design all across the gameplay accompanied by a soothing soundtrack that makes Alto's Odyssey, unlike the other endless runner games. This game has you snowboarding down the sand dunes and other hilly terrains as you try to perform stunts and tricks to earn more points, of course without crashing the landing. You will find yourself going for a number of risky tricks to perform and crashing a lot when you are playing the infinite game mode where you can learn the mechanics of the game better also. The dynamic weather and lighting will make this game feel more entertaining and not boring so you will always have a different experience when playing it. It costs only 5$ and it's a really good casual game.
EVE Echoes
EVE Echoes is similar to one of the biggest and most fun MMOs for PC. You can play this version of the game for free on your mobile and enjoy the same gameplay like the one on the PC since most of the features are passed on as well. Start your EVE gameplay however you want, you can choose to start trading or hunting right away or maybe the slower approach that is mining, etc. You will have to take part in a massive PVP fleet war and make a name for yourself in New Eden history. This game takes place in a parallel universe with that of EVE Online so you have nothing to worry about since you will not meet PC players who have had years to strengthen their forces.
Minecraft
If you don't know about Minecraft then get out of that rock that you've been living on. This is the mobile version of the legendary game for PC Minecraft, which in the last decade has had some of the most engaging and thrilling communities in the world. In this game, you can explore infinite worlds and gather resources so that you can build whatever you desire. Literally, anything is possible here and only your imagination is holding you back. You will start small by punching wood but soon you will find yourself building the castle that you had always wanted and starting farms all around the place. One of the original titles that pushed the survival genre to the popularity that has nowadays. You can get the mobile version of this game for 6.99$ but be careful it can get really addicting.
Closing Thoughts
These are some of the best games to play on the iPhone 12 with many more adding support for the newer generation of devices. Surely the new specs and the devices upgrades will make gaming there a lot more smother and it will offer a generally better experience. Hopefully, you enjoyed this list and if you want a part 2 let me know in the comments down below.