Netflix has become a significant player in the entertainment industry, thanks to its massive library of movies, TV Series, Documentaries, and TV Shows. If you love playing games, then you'll want to check out Netflix's new gaming section. Yeap, that's right, Netflix now has a gaming section where you can play games from the streaming giant's application on your mobile device.
The new gaming section is said to bring in a new form of entertainment for Netflix users. This new feature became available in November of 2021, and it comes for both Android and iOS device users around the globe. So far, it's been going really good and it's well-received by the public. With that being said though you still need to have an active Netflix subscription.
This is like a bonus, on top of the massive Netflix media library, it's not going to cost you anything more than what you already pay. The games are really smooth since Netflix has partnered with RocketRide Games, the Canadian game developing company. They offer quality titles, whilst not displaying any type of ads to ruin your experience or not offering any kind of in-app purchases.
The gaming section will appear on every active membership as soon as the application is updated. The games are set for a global audience, and as soon as you open one of them, it will change the language to what you have set as the default on Netflix. There are some titles that can be played offline as well so that the downtime where no internet connection is available becomes a little bit more entertaining.
Playing games on the new section of the platform is not meant only for the big gamers, you can be a complete beginner and a casual gamer to enjoy the titles. Do you want to learn more about how to play games on Netflix? Follow this article and we will show you everything you need to know from how to install the games, which titles are available, and more!
How to Play Games on Netflix?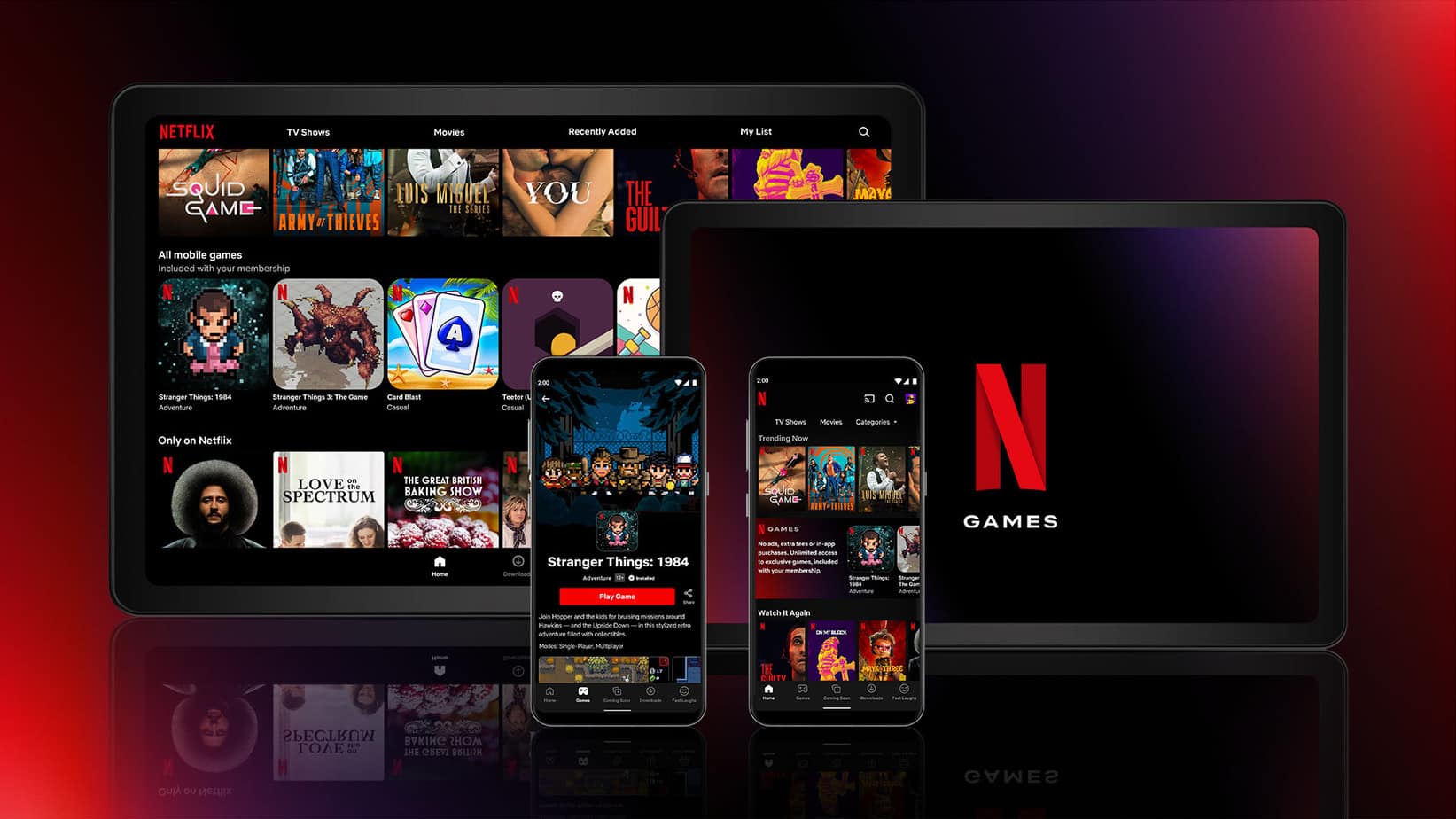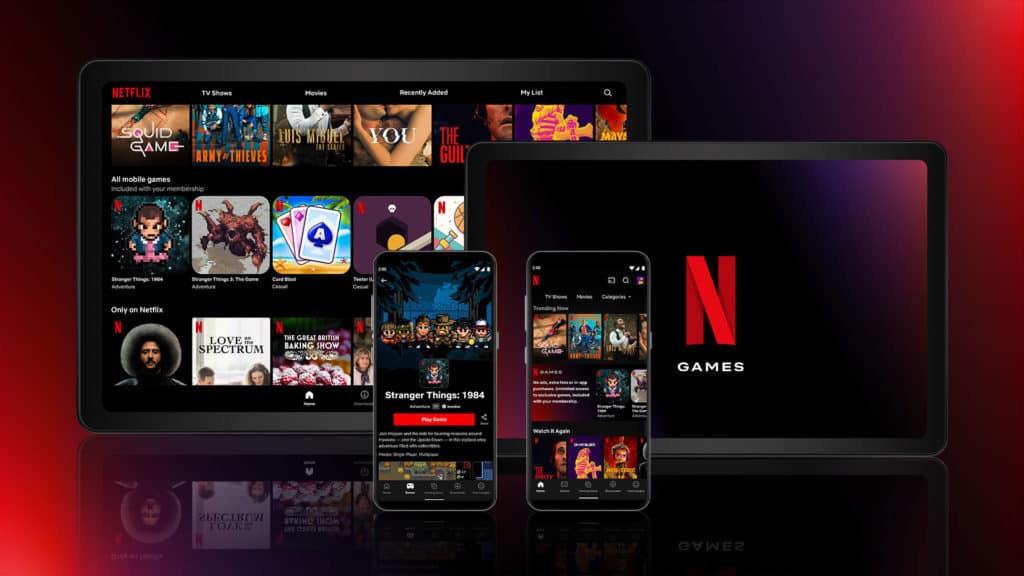 If you want to play games on the Netflix platform, first you need to find and install them. Let's look at how you can do that in a few easy steps, as shown below.
Some prerequisites:
You should have an active Netflix membership.
A stable internet connection so that you can download the necessary files.
A compatible mobile device:
– The iOS device should be running an iOS or iPadOS 15 or later.
– The Android device should be running Android 8.0 or later.
Finally, the available free space on your device.
How to Install and Play Games on Netflix from an Mobile device?
There are two methods of how you can do that, from the Netflix app itself and from the Play Store / App Store.
Installing the games from the Netflix app.
First, you need to open the Netflix application and navigate to the Netflix Games section. (If you can't find it make sure to update the application)
Search for an interesting game that you want to play and click it.
Click on the 'Get Game' button.
Then, a pop-up will appear, click the Go to Google Play option, and the Google Play Store / alternatively there will be a 'Get Game' button if you're on an iPhone.
From there, you need to click on the 'Install' button. (You may need to accept permissions for the game so keep in mind to press the 'Allow' button if anything comes up)
Wait for the game to finish installing. When that's done, you can find it in the Netflix Games section, or you can also find it in the Game Launcher. Either way, click on the game to open it.
When you open the game, it may require you to enter your Netflix credentials, do that, and log in.
Select your profile and enjoy your Netflix game.
Installing the games from the Google Play Store / App Store.
First, you need to open the Google Play Store / App Store application.
In the search bar, type the name of one of the Netflix games and search. (You can see the full list of the games below)
Then click on the 'Install' button / 'Get Game' button and wait for the process to finish. (You may need to accept permissions for the game so keep in mind to press the 'Allow' button if anything comes up)
When the installation process is finished, you will see the game appear in the Game Launcher or on the Netflix Games section.
Lastly, the game may require your Netflix credentials when you first open it, so fill them out and enjoy the game.
The List of the Netflix Games Available for you to Play:
Below you'll find a full listing of every single game Netflix currently offers for both Apple iOS and Android devices. After trying some of them myself, I can say that they're doing a great job incorporating this new feature into the application as seamlessly as possible. Let's look at the list of what games Netflix has to offer.
Set in an alternate medieval fantasy world of anthropomorphic beasts, Arcanium is an action/strategy hybrid featuring a full cast of characters who must team up to explore, fight monsters and solve puzzles as they forge their way through the land.
Drive at breakneck speeds through treacherous terrain; forget everything you know about racing. You don't even need a driving license! Just get behind the wheel and feel the rush. Put yourself in danger and see if you're ready to take on the world.
Bowling Baller is an endless runner game where you use a bowling ball to knock down as many pins as possible. You can play as fast or slow as you'd like. It has a simple, easy-to-learn interface with lots of features.
Cards Blast is a fast-paced puzzle game that combines strategy with some rng or randomness. Players must rescue cards from a moving conveyer belt and place them into one of three rows to create winning hands. Do you think you have what it takes?
If you're looking for something to do after dinner, why not play a round of dominoes? They come with a variety of real-life challenges too!
You would be surprised at how fast cats can change their appearance when they want. So why not give them some fashion inspiration by playing this matching game that lets you transform adorable kittens into fashionable cats?
Jump into the quirky world of Krispee! Bring thousands of characters and objects to life. You'll have to go through lots of different environments and solve puzzles to unlock new parts of the game.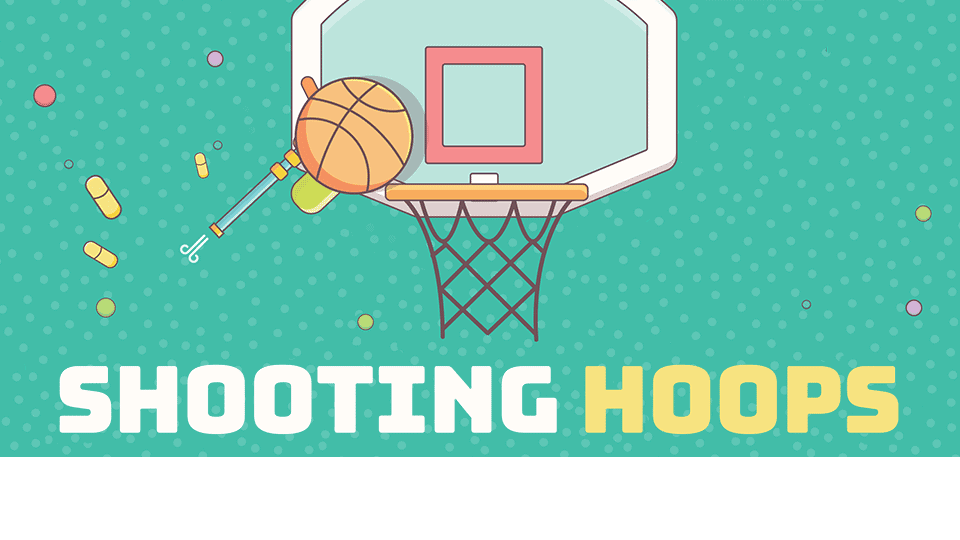 A Basketball shooting game that combines it with shooting darts, what not to like? Your mission is to get as many shots on target as possible can you beat the best?
The official Stranger Things game has just been released! It's an arcade adventure where you play as Hopper and help the kids solve puzzles.
This platformer combines retro artwork and gameplay mechanics to create nostalgia for fans of the Netflix series. Players control 12 iconic characters from Stranger Things 3, including Eleven.
Your mission is to maneuver an entire ball through a hole using only gravity and physics. You can't use any outside forces, including gravity. Seems easy right? Why not give it a go yourself and let us know how you did.
Wonderputt Forever takes you back to those childhood memories when you're playing mini-golf at a local course. As you play, the courses change to prepare for the next round. Enjoy thousands of different themed holes and unlock rewards.
Closing Thoughts
Netflix has so much in so little time, and fans are waiting to get some more new content. This new addition to the giant streaming platform is well-received, and it looks like it's going to bring in some major buzz about the company too.
I personally enjoyed playing through some of the games and can't wait to try what they bring in next. What are your favorite games on Netflix? Let us know in the comments below.