Windows 11 has been released for a few months now, and it comes with some great features that make it easier than ever to enjoy entertainment on your PC. Windows 11 makes watching films, playing games, or streaming live sports a breeze, from improved multitasking to amazing new features.
Nowadays, we've seen a lot of streaming services like Netflix, Hulu, Amazon Prime Video, and many more gain popularity. This is not good for Media Players because they're slowly becoming obsolete. Okay, that's not entirely true, though, since many people still want to enjoy watching movies offline, and this is where the media players come in and are really helpful.
The problem is finding the best media player apps for Windows 11. Because the Windows Media Player is outdated and doesn't run some of the newer formats of video codecs. That's why in this article, I did a lot of research and tried a lot of Media Players until I came up with the list of the best media players for Windows 11. With the choices I'm going to give, you will be able to play 8K HDR videos and support the HEVC format (H.265/x265).
There are many options available in the market today. Which one should you choose? Are some better than the rest? Without wasting any more time, continue to read on to discover why some media players are better than others.
Top 5 Media Players For Windows 11
The following list of top 5 media players for Windows 11 includes some of the most highly rated options for both Mac and PC users alike. They represent only a few of the hundreds of media player apps available, but this list covers the cream of the crop.
1. VLC Media Player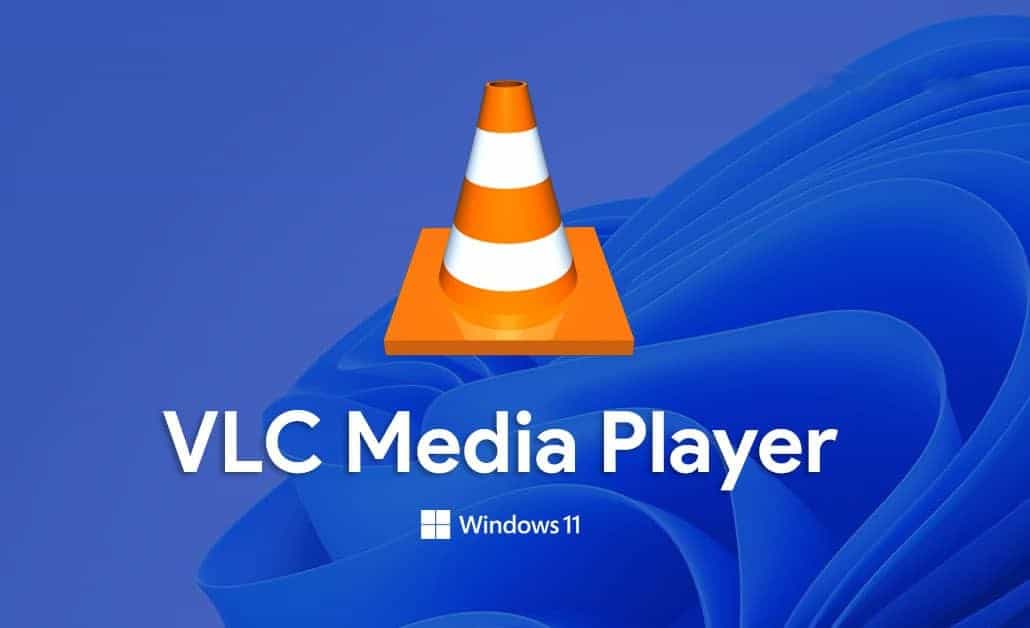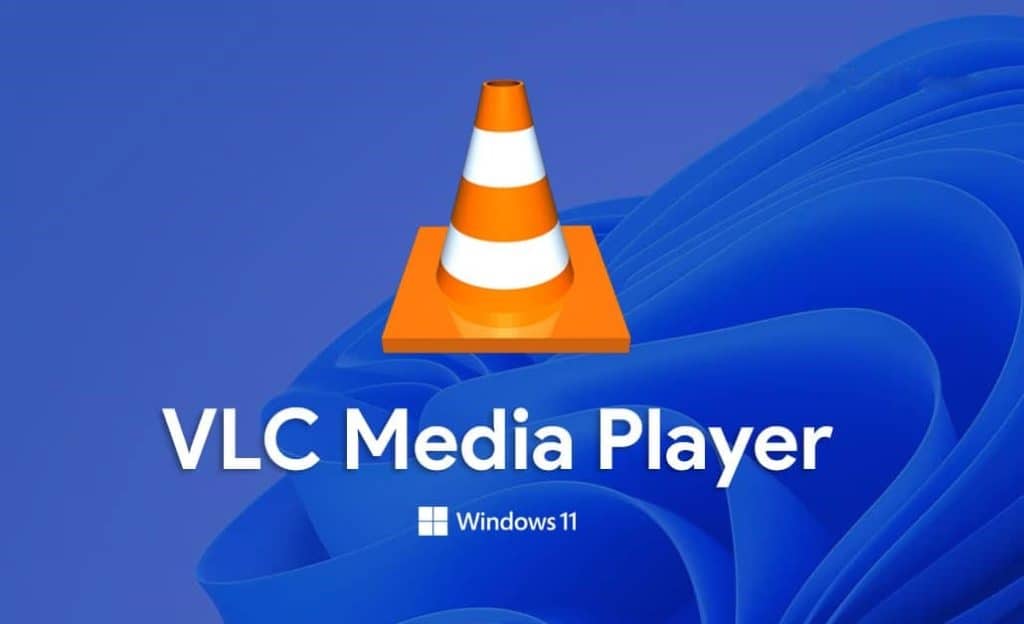 This is by far the best choice when it comes to media players for Windows 11, and I'm going to go as far and say that it has been a stable application in all versions of Windows. VLC is an open-source and free media player that gets monthly updates and support from its developers. It's not only used for offline playback since it can do a lot more. You can record your camera, play files from a disc, stream, and many more.
There are no restrictions on what you can use this application for, but we highly recommend trying it out for playing back.mkv,.avi,.mp4,.wmv, and.mov; you will get some of the best quality and performance. When you're done with a particular video, you can easily save it to your computer or phone. You don't even have to worry about encoding. Just drag and drop files into the library, and they will automatically get encoded.
You can also share the contents from VLC all across other platforms just by dragging it onto another device. This comes in handy because you won't need to transfer videos between devices. The best part is that every single file extension supported by it is covered. That means there isn't a single file type that VLC doesn't cover. It supports all common formats like mp3, avi, mkv, rmvb, wav, ogg, mpeg, flac, and more.
Did you know that with the network stream option, you can watch online videos with VLC? Yeap, that's right, you can also use it to watch YouTube and record parts of it as per your wishes. You can also play videos that are up to 8K resolution and 360-degree videos as well. All these features make it one of the best media players for Windows 11.
2. Windows 11 Media Player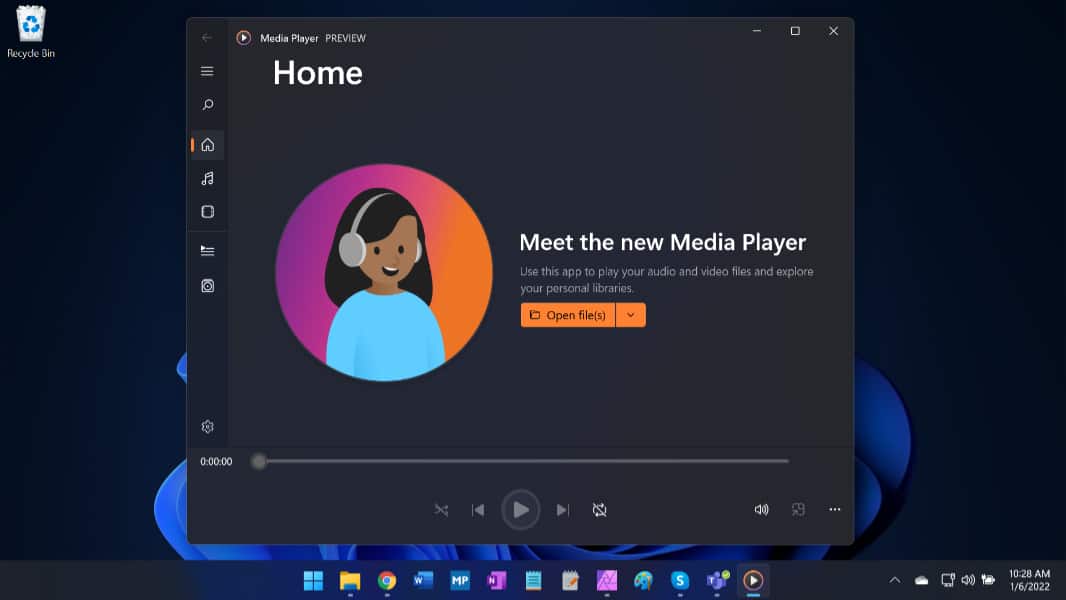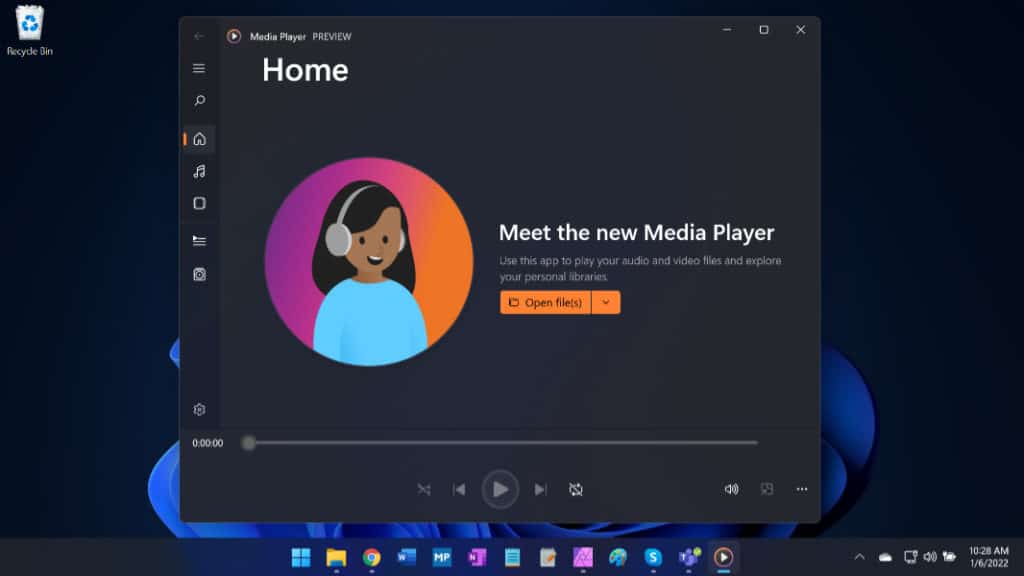 Download Windows 11 Media Player
The new Windows 11 media player is one of the best media players around. Microsoft initially developed it, and earlier versions of it are included in every version of Windows starting from Windows XP. It's pretty easy to use, and it does everything you would expect from such an app.
This new standalone media player from Microsoft it's going to eventually get rid of the bad name that the old versions had. It's a mix of features between the Groove Music and the Films & TV applications. This will bring the best of those two applications into one, and it's doing a great job of it so far.
It plays almost every file type you throw at it and has a huge collection of codecs built-in. If you want to add new ones, then you'll find them inside the program itself. It features a new look with rounded edges that make it seem even better. There are semi-transparent parts of it, accent colors, dark mode, and many more features waiting for you to explore.
In my opinion, this application has a lot of potential and already works really well. Even though Microsoft released a new update to Groove music, it's not going to affect the new media player. However, even if you have the latest Windows 11 version, you don't have this application pre-installed unless you're part of the Windows Insider Program. If you are not but still want to look at this media player for yourself, you need to have a stable version of Windows 11 and install it manually.
3. Kodi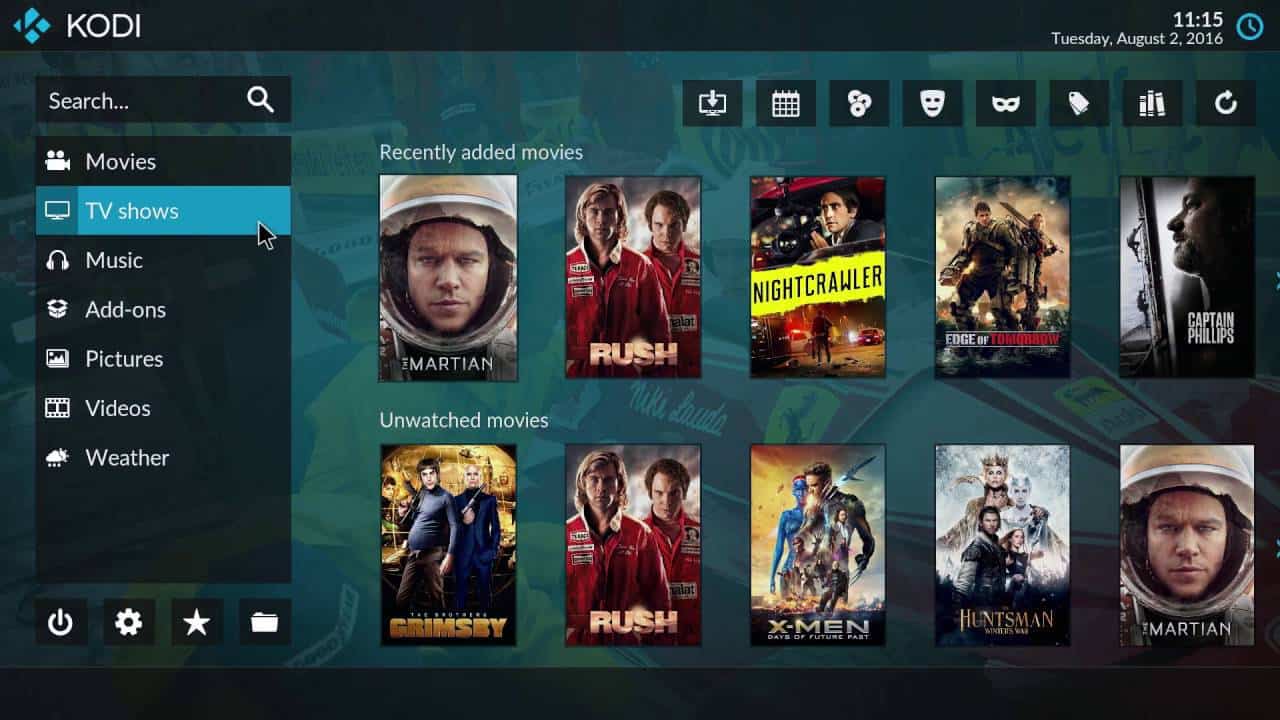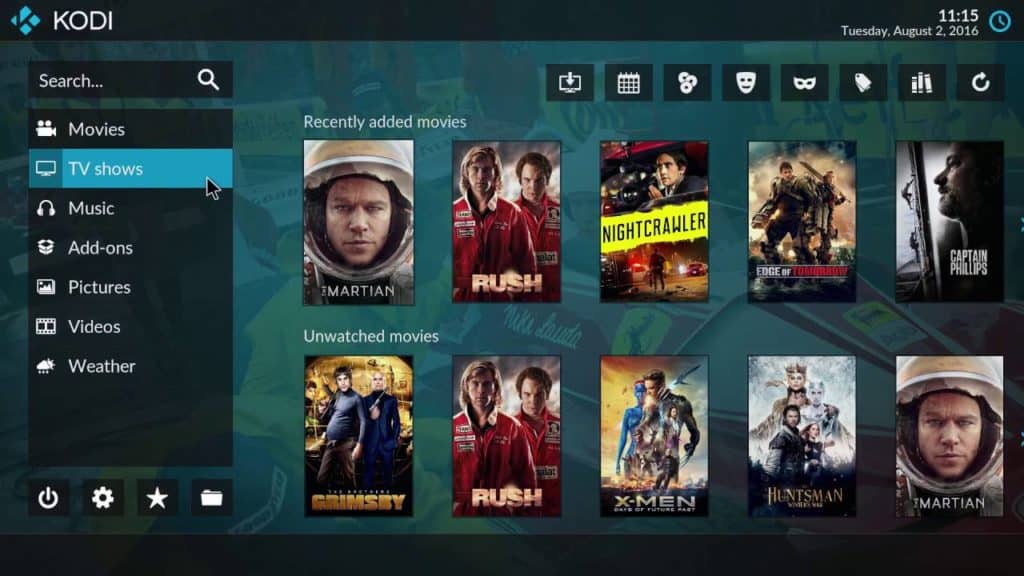 Kodi is the ultimate media experience platform that not only lets you browse through your local file system but lets you play media straight from the Internet as well. With a huge collection of thousands of add-ons at your disposal, you'll be able to enjoy an endless number of entertainment choices ranging from live television to sports broadcasts, movies, digital content, and much more.
While Kodi itself is completely open-source, there are some parts like skins that are licensed under proprietary licenses. Since Kodi is free, you should expect to see some advertisements when you first load it up. There are plenty of add-ons out there that block ads and offer paid services such as live television channels.
If you do want to try out Kodi without spending any money, grab the "No Ads" addon and select "Live TV." This is one of the best options for a media player for Windows 11 as it also supports formats like MPEG-4, MPEG-2, MPEG-1, and MIDI. Kodi offers lots of apps and plugins so that you'll never be bored. It has a robust community around it, which you can talk with either publicly or privately on their official social networks.
You can easily customize and make the Kodi media player look as you want it. Its high connectivity and adaptability with devices such as Windows, Linux, macOS, iOS, Android, and more make it a great choice that you should really consider.
4. Films & TV App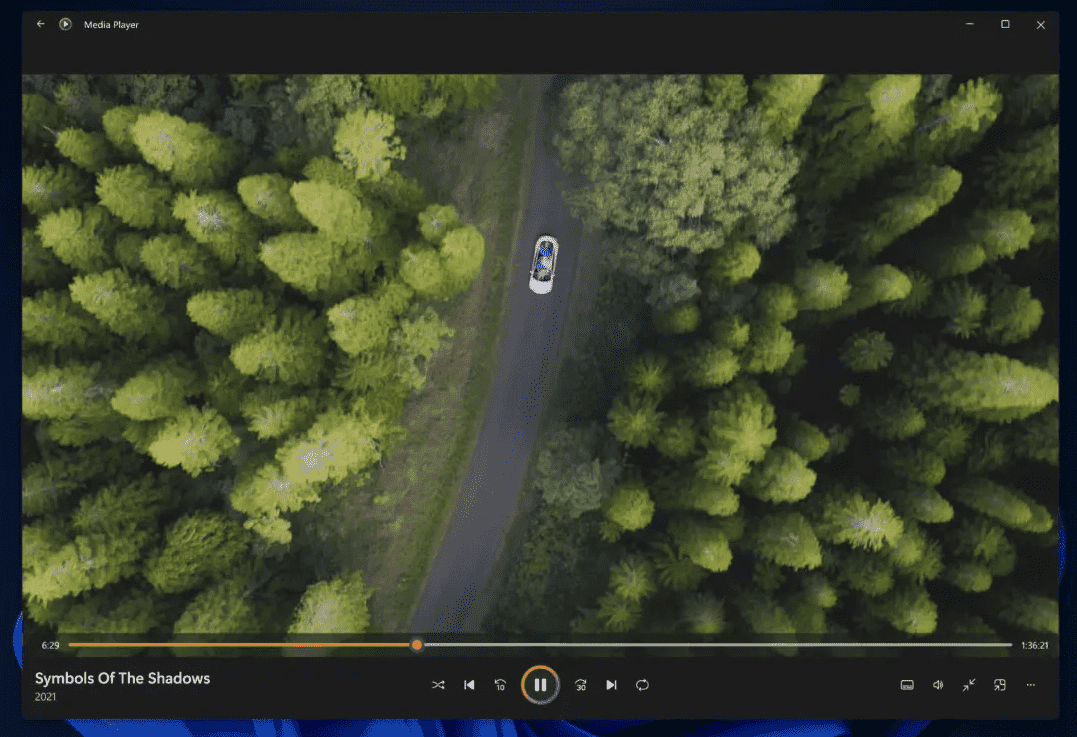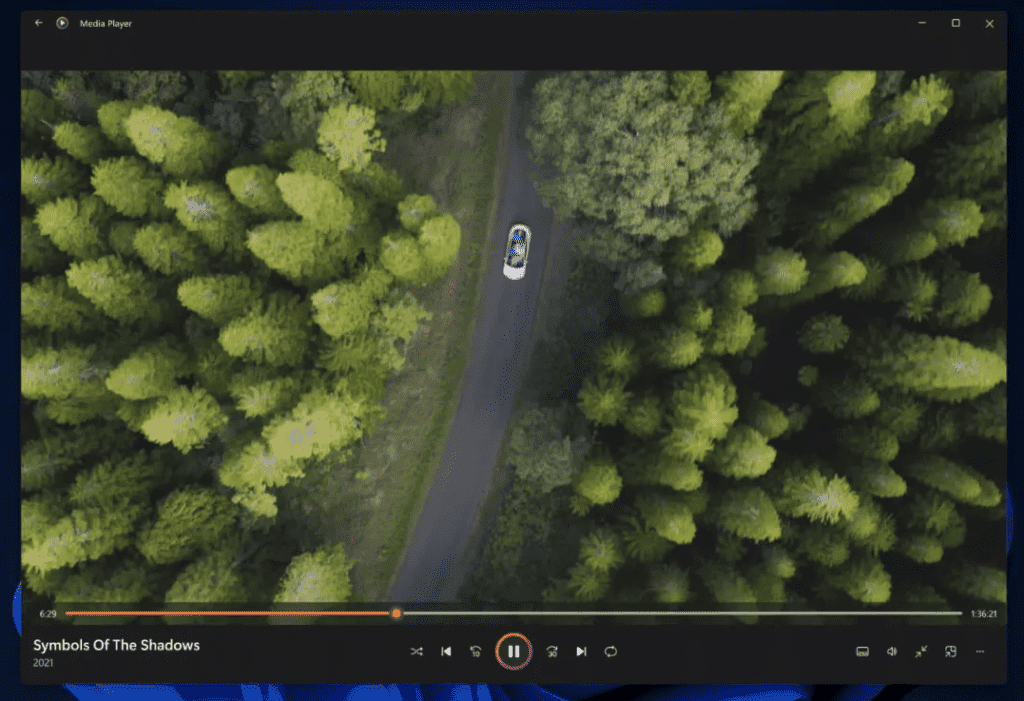 This is a really interesting application of choice if you decide to use it to watch movies, your favorite tv series, or whatever video media that you want. It's definitively overlooked when talking about this topic of the best media players, but I have to disagree. For me, this has been a really stable and useful media player that has never shown me any glitches or bad experiences. It's the next version of the Movies & TV app that you can find in Windows 10.
This was the first attempt of Microsoft to remove the Windows Media Player, even though it existed simultaneously with the Movies & TV app. What that app did better was the ability to support all the latest file formats, such as H.265 and MPEG-H Part 2 (High-Efficiency Video Coding). That previous version has also been the best, and I can say that it has been my primary method of consuming offline media on my computer for years.
The new application Films & TV also supports 360-degree videos, has a Picture in Picture feature that's built-in; you can import subtitles, change audio channels, and many more. If you wish, you can choose to go back 10 seconds on your video or forward 30 seconds with the help of buttons. Overall I have to say this is one of the best media players offered by Microsoft for Windows 11
This app comes pre-installed with windows, so you will find it there.
5. KMPlayer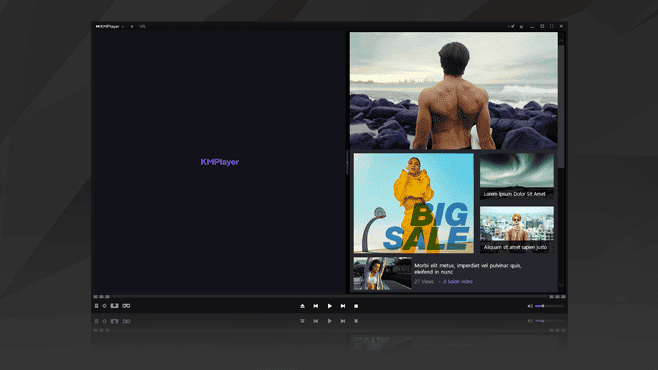 KMP (KMPlayer) is a powerful freeware video player. This application plays many different media files, including MP3s, AVI, MKV, WMV, MPG, etc. With this program, you can watch videos on your PC in high quality without any staggering or lag. You can also convert any format into other formats, and this is extremely useful for professionals. KMPlayer is easy to use yet very stable and reliable. The interface is intuitive and straightforward, making it the perfect choice even for elders who are not too tech-savvy.
You can play videos from local drives, network shares, FTP servers, and websites. It's similar to other programs like VLC, and it plays almost any type of digital video file. It supports streaming services like YouTube as well as other online sources like Amazon Video, Netflix, Hulu Plus, and Twitch. KMPlayer includes support for hardware decoding HD content like 1080p, 2160p, and 8K.
If you have some movies or tv-series on blue ray or DVD discs, then this media player it's going to make life really easy for you. There are a lot of interesting and cool features that you can try, for example, the ability to adjust the colors of the screen, sounds, noise reduction, and many more. You can capture images and GIFs from video clips using the built-in functions. You'll also be happy to find that there are no ads played at all when using this media player.
You can download the KMPlayer here.
Closing Thoughts
To sum up, these are the best media players for Windows 11 that I've come across and I thoroughly researched. From the tests I did, it seemed to run as well as you'd expect. All you need to do is to tweak a bit with codecs in the way of installing the HEVC extension and that app will support almost any type of media. Personally, I've used the older version of the Films & TV app the most and it has been great all around; I can only imagine that the new one has improved it and made it even better somehow.
Depending on your needs for a media player the program that you choose to have on your device will change, but one thing it's for certain all of these apps listed are going to play 4K and 8K videos without any problems whatsoever. If you have any questions about the article, don't hesitate to leave a comment in the section down below I'd be more than happy to answer all your inquiries.
FAQs
What Is a Media Player?
A media player is a software that plays audio files (music) or video files (movies). It can also play other types of multimedia content like images, slideshows, or even audiobooks. The most common type of media player is a video player. These days there are lots of different kinds of media players available.
Some of them are free, while others cost money. Some have a lot of features while others don't. There are also some that are designed specifically for certain platforms. For example, there are media players for Android phones, iPhones, iPads, Mac computers, and PCs.
Why Should You Use A Media Player Instead Of Streaming Services?
Streaming services are very convenient, but they come at a cost. They use special hardware, and their servers are almost always available, so that's the reason for their price. If you're looking for high-quality media playback, you need to use a media player instead.
There are many reasons why you should use a media player instead of a streaming service, such as not having good internet, wanting offline playback ability, and many more. In the end, it all depends on the situation that you find yourself in.
Why Do You Need To Choose A Media Player For Windows 11?
Windows 11 has a new and improved media player called Windows Media Player 11. It has all the features that modern media players have and more. I will talk about this media player more in-depth in the sections down below so make sure to keep on reading.
The old Windows Media Player lacks full support for popular formats such as H.264/MPEG4, MKV, FLAC, WebM, VOB, M2TS, 3GP, MP3, AAC, OGG, WMA, APE, ISO image, ASF, WMV, etc. In addition, it doesn't support subtitles and closed captioning, and it lacks the ability to record videos from online sources, stream to DLNA TVs, or copy media from removable devices. Although Windows Media Player supports many formats, it cannot easily be controlled by other applications.
Windows 10's built-in media player is very limited compared to what you get with other media players. Therefore, if you use either of these OSes, you will definitely need an alternative media player program. There is no shortage of media players available on the Internet. So which ones do we recommend? Check them out!
Choosing Your Media Player App For Windows 11: What Features Matter Most?
If you want a media player that works well with your computer, then you need to consider its compatibility with Windows 11. This means that you need to know whether it supports Windows 11's new features like Cortana integration, Continuum, and other things.
Other features to consider include whether the media player you select supports streaming from Netflix or Amazon Prime; supports downloading subtitles and captions; allows you to rip CDs and DVDs using Lame, Sound Juicer, Exact Audio Copy, WinRar, RAR, 7z, TAR, Bzip2, ZIP, ISO Mount Format, or any other compression format.
It should offer a wide variety of output methods, including Blu-ray Discs, USB drives, hard disk drives, network shares, optical discs, mobile devices, Android phones, Apple iPods, PSP, PS3, Xbox 360, and more; provides access to podcasts and internet radio; offers access to various social networks like Facebook, Twitter, Instagram, Vine, Google+, and LinkedIn; controls access to your personal data; and much more.